Normally, integrations use the admin's credentials, which sometimes interrupts the Company workflow, as automations get logged by the admin instead of the individual.
It is possible to override and use agent credentials instead.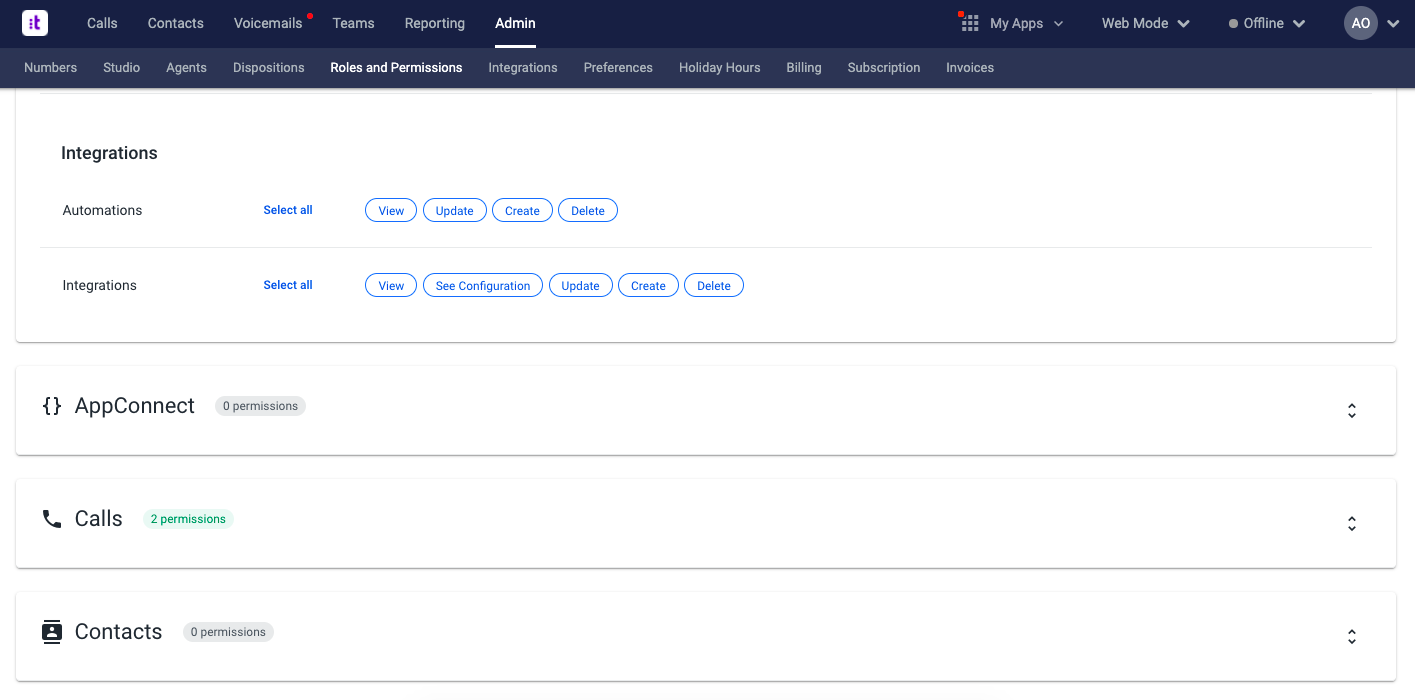 1. The Admin needs to enable the permissions for Agents, within Admin -> Roles and Permissions -> Agent -> Integrations, as seen above.

2. Then, the agent can click on their initials, followed by Agent Profile, and Set Agent Credentials.
Interactions will then be correctly logged under the Agent.