Note: From May 3rd, 2021, the Roles tab is gradually being deprecated and replaced with a new Roles and Permissions tab. The configurations described in this article may not be applicable if you have already transitioned to the new Roles and Permissions tab and user interface.
Normally, integrations use the admin's credentials, which sometimes interrupts the Company workflow, as automations get logged by the admin instead of the individual.
It is possible to override and use agent credentials instead.
1. Admin needs to enable the permissions for Agents, within Admin/Roles (Enable View/Update):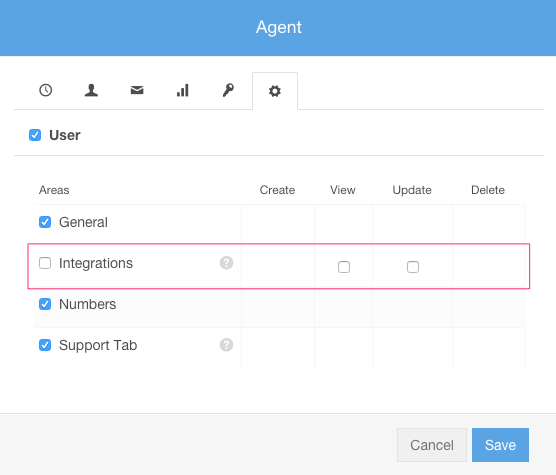 2. Then the agent can click on their initials, Agent Profile, and "Set Agent Credentials".

Afterwards, interactions will be correctly logged under the Agent.