To ensure that support teams have the most seamless call center experience within Salesforce, we built full reporting functionality into Talkdesk for Salesforce. This means that supervisors can access real-time call reporting, as well as historical reporting, without ever leaving Salesforce. Talkdesk for Salesforce provides all of the insights teams need in order to make truly data-driven decisions.
Accessing Talkdesk Live
Real-time reporting is a critical component of any successful call center strategy. Having access to Talkdesk Live directly within Salesforce ensures that supervisors can work from one unified space, rather than switching between multiple applications to manage their team. The real-time insights provided by Talkdesk Live give you more detail (new measures and dimensions) and provide a more adaptable and powerful data journey, exclusively sourced by a New Data Model that brings more granularity to each call.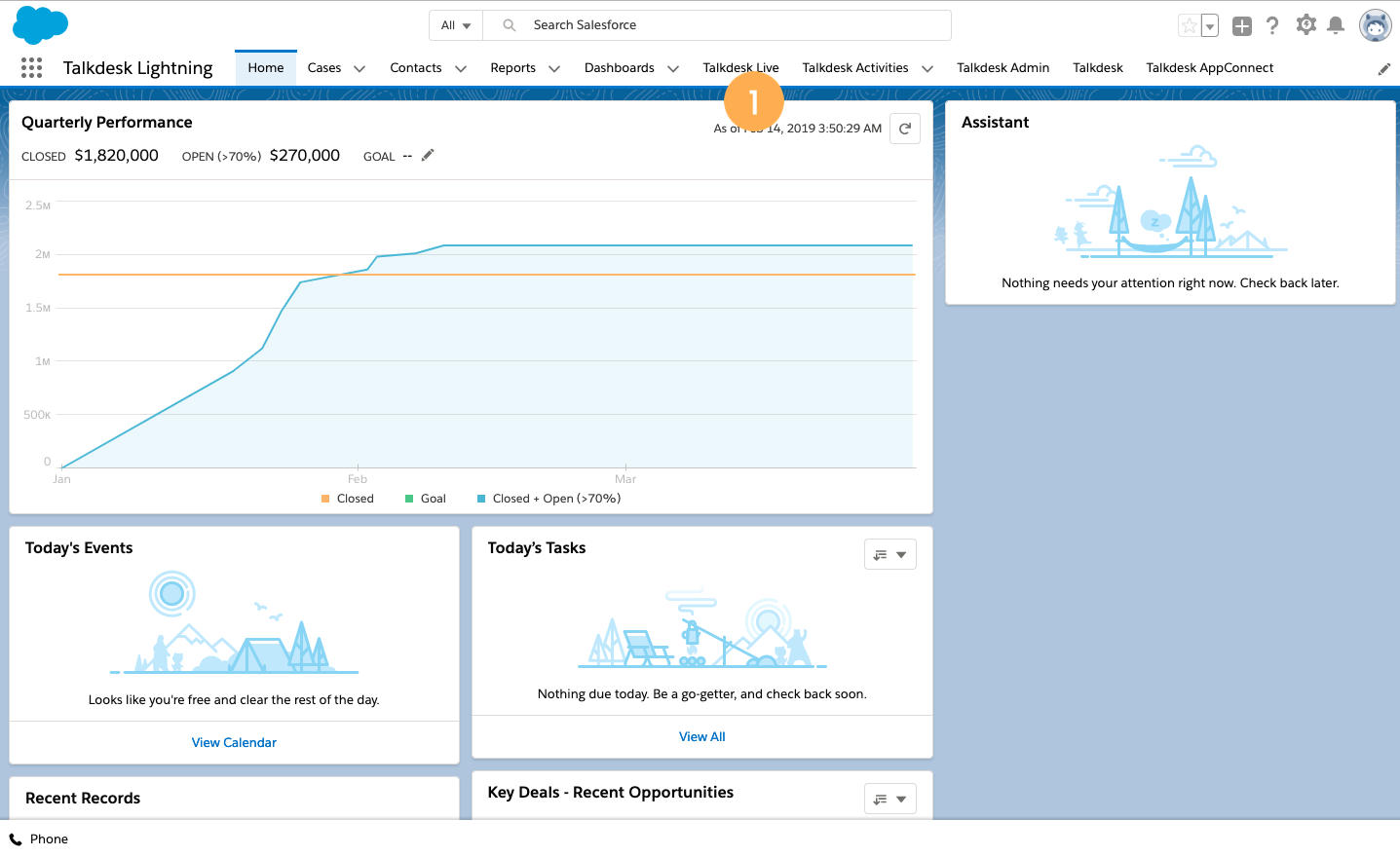 To access Talkdesk Live inside Salesforce, simply go to App Launcher > Talkdesk Lightning > Talkdesk Live [1].
By default, access to Talkdesk Live in Salesforce is included in the Talkdesk Administrator and Talkdesk Manager Permission Sets and is assigned upon adding a Talkdesk for Salesforce user.
Customizing Talkdesk Live
The first time you open Talkdesk Live, you will see 4 dashboard layouts that you can choose as a starting point.
You'll be able to see which widgets are part of every layout, to select the one that best fits your use case: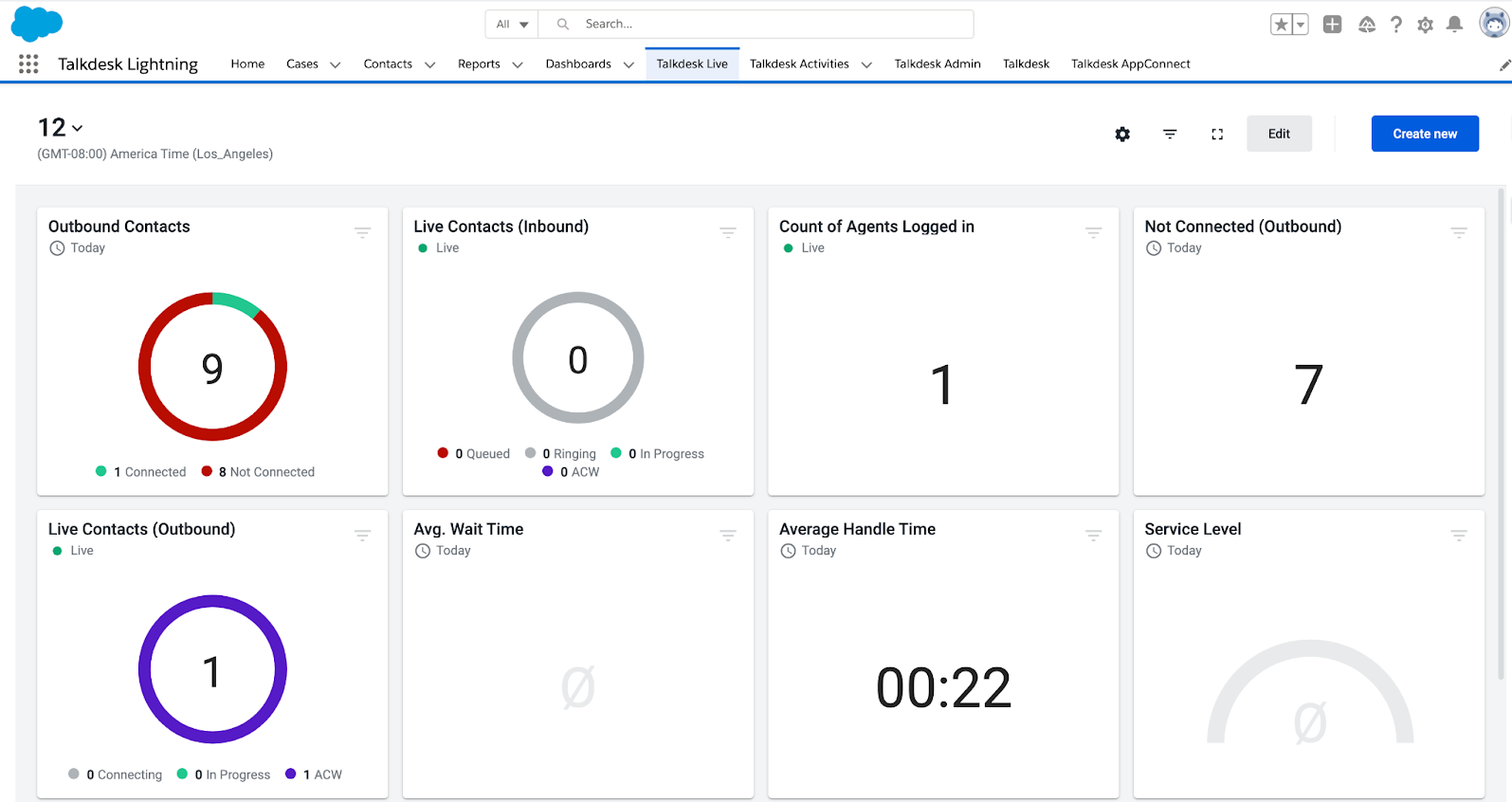 According to the layout selected, you'll be presented with a set of different metric widgets that provide the key performance indicators for your call center.
All widgets are customizable by hitting the Edit button on the upper right-hand side of the page. This will enable the edit mode for all the widgets.
Learn more about configuring Talkdesk Live.