The Numbers tab is where you can add and manage your phone numbers.
If you are the Admin of a company with many numbers, you can manage the numbers in your account searching by number, friendly name, dedicated line or dedicated agent name. You can also filter numbers by country and ring groups.
Only 10 numbers are displayed at a time, but if you click the arrows at the bottom of the page, you can navigate through all numbers pages.
To search for a phone number in your account follow these steps: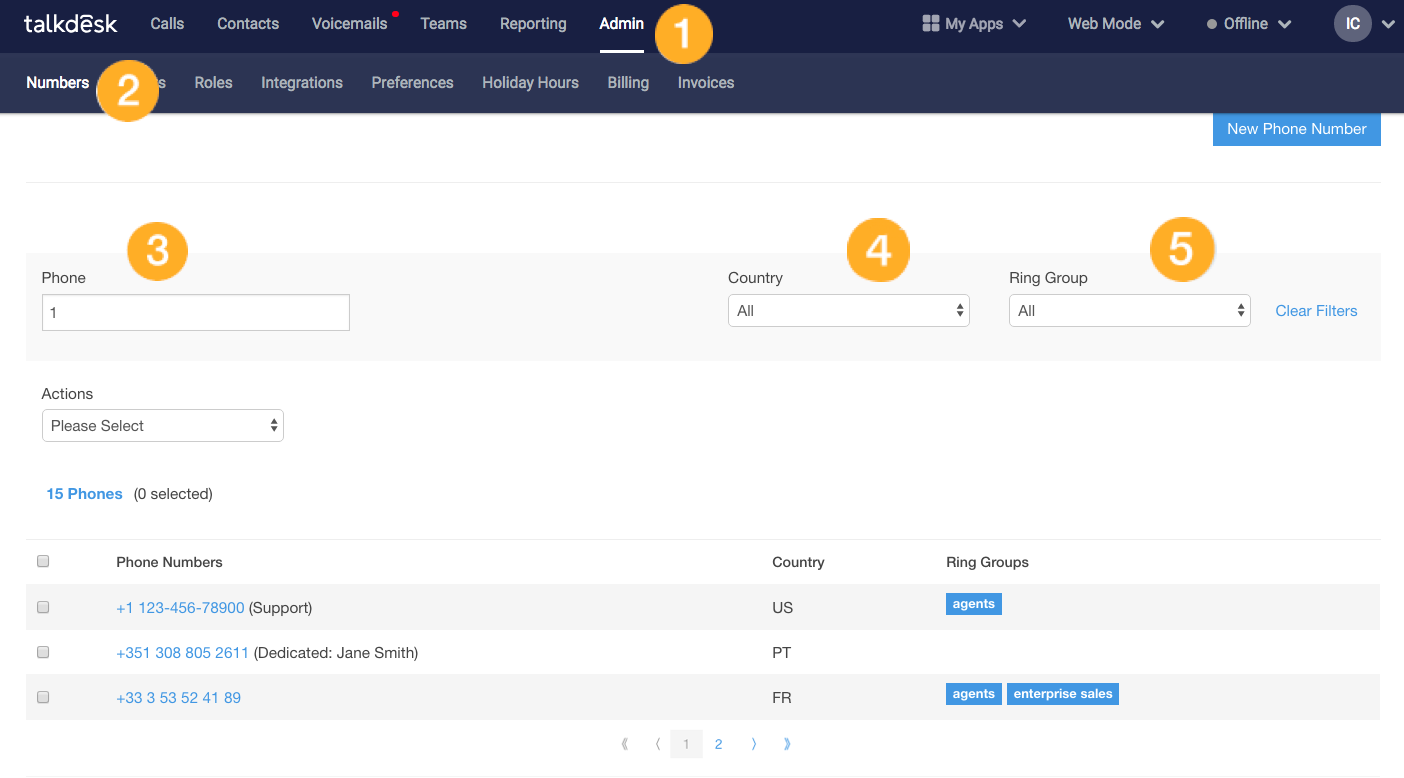 Log in to your Talkdesk account as an Admin.
Select the 'Admin' section from the top navigation bar [1].
Click the 'Numbers' tab [2].
Type in the number, part of the number, the number's friendly name or the dedicated agent name on the search box under 'Phone' [3].
The required number(s) will be displayed.
To filter numbers by country or ring groups, simply use the 'Country' drop-down menu and select your desired country [4]. The country filter will return any regular and dedicated number(s) with the correct country code for the selected country (e.g., all numbers with "+1" for country "United States").
Admin users can also filter all phone numbers in their account by 'Ring Group' [5]. Selecting a ring group from the filter drop-down will return any regular number(s) that contain the specified ring group (e.g., "agents").