You can assess the connection quality by using the Talkdesk Network Test Tool.
The Test Tool gives you the location and connection details, and allows you to test:
Throughput

Call Quality

Turn Connectivity

Location

Bandwidth Speed

Ping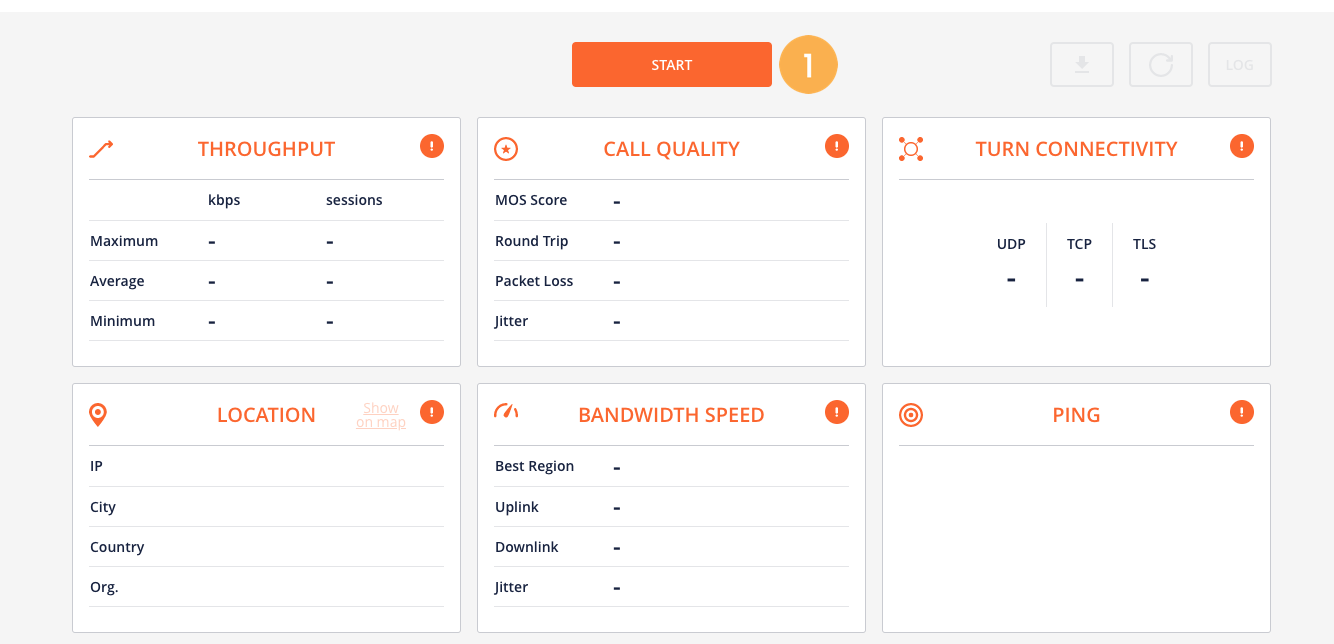 A test typically takes 2-3 minutes to run, so the results are an averaged snapshot of a particular range of time.
It is advisable that the test is run on a 1Gbps Ethernet Connection if the internet connection is above 100Mbps and that the test is run at least 3 times, at different times of the working day to achieve the most typical results, and to repeat the tests from each office or home location where you have agents making calls.
The Test Tool only currently works using Chrome. Should any difficulties running the test be found, try running it in "Incognito" mode since some Chrome extensions might have an impact on the test.
Hit Start [1] and let the test run, give permission for the microphone to be used when asked, and then wait for the test to be completed.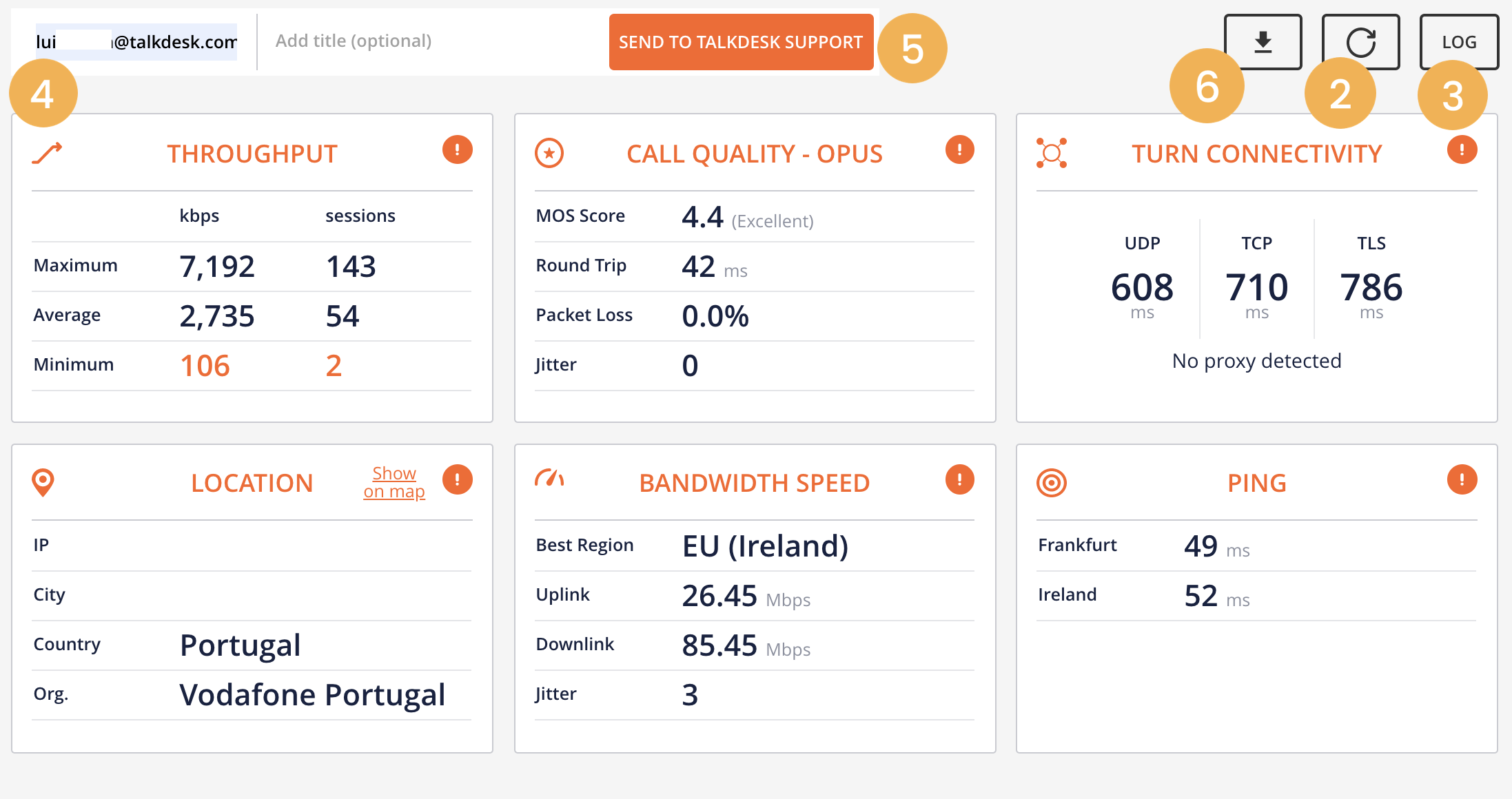 You can click

Restart [2] to restart the test or display detailed test results by hitting Log [3].
If these results need to be sent to Talkdesk Support, add your email address [4] and hit Send to Talkdesk Support [5].
Alternatively, the results can be downloaded [6] and sent by e-mail to a different recipient or saved for future reference.
Once we receive your results, we will review them and get back to you.
Thank you!
We also have a guide on how to interpret test results.