You can assess the connection quality by using the Talkdesk Network Test Tool.
The Test Tool gives you the location and connection details, and allows you to test:
The Throughput
The Call Quality
The Turn Connectivity
The Bandwidth Speed
The Ping

A test typically takes 2-3 minutes to run, so the results are an averaged snapshot of a particular range of time. We recommend you to run the test at least 3 times, at different times of the working day to achieve the most typical results, and to repeat the tests from each office or home location where you have agents making calls.
Note: The Test Tool only currently works using Chrome.
Hit "Start" [1] and let the test run, give permission for the microphone to be used when asked, and then wait for the test to be completed.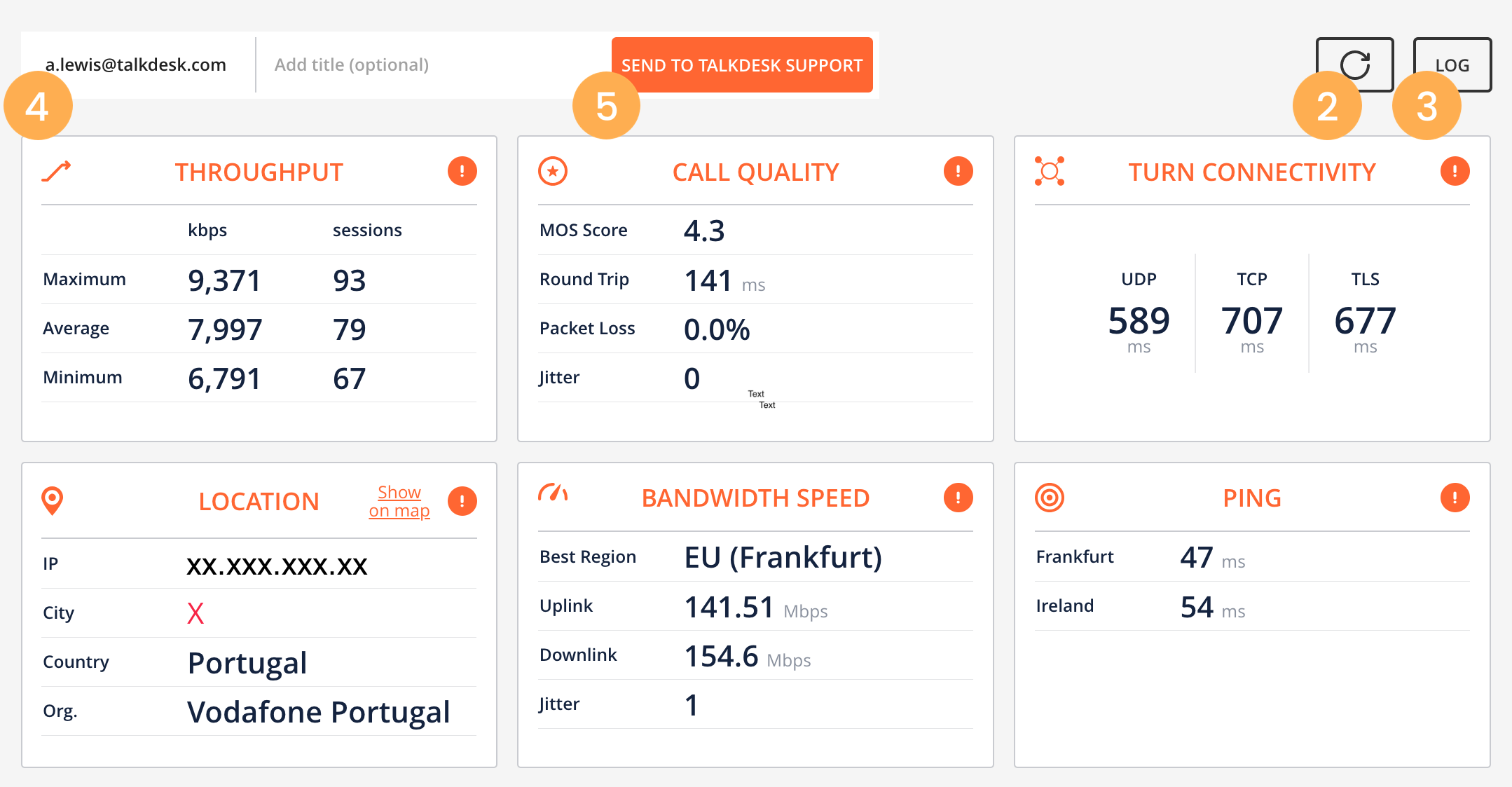 You can click "Restart" [2] to restart the test or display detailed test results by hitting "Log" [3].
When you're done, add your email address [4] and hit "Send to Talkdesk Support" [5].
Once we receive your results, we will review them and get back to you.
Thank you!
We also have a guide on how to interpret test results.