Talkdesk uses a third-party intermediary to manage credit card processing. This intermediary is not permitted to store, retain, or use your billing information except for the sole purpose of credit card processing on Talkdesk's behalf. We accept Visa, MasterCard, American Express, Discover and debit cards.
In order to add new or change your Credit Card information please follow these steps: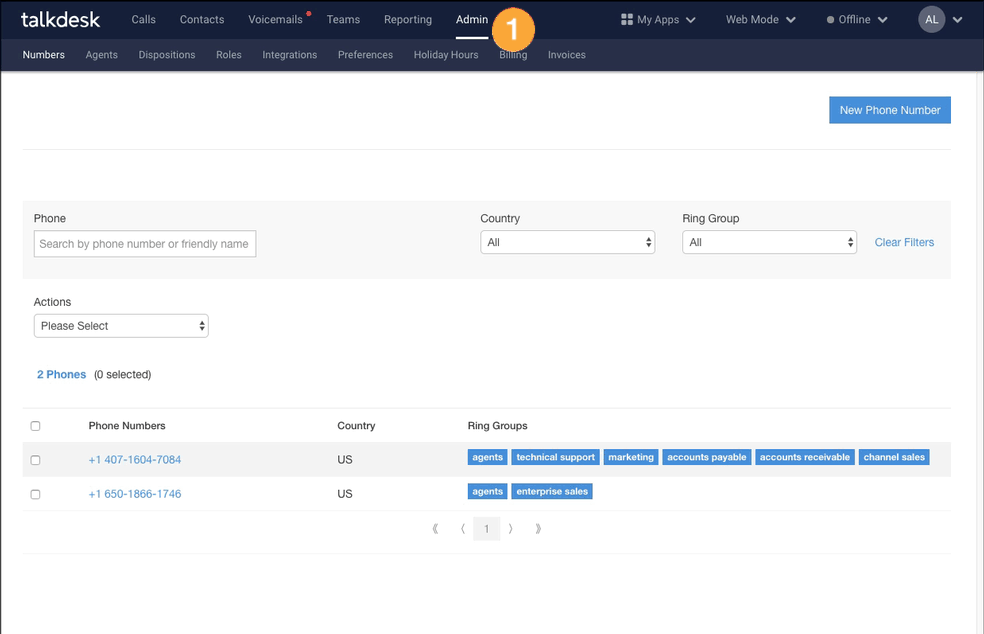 Log into your Talkdesk account as an Administrator.
Click the Admin section [1].
Select the Billing tab [2].
Click Add credit card or Update credit card information [3].
Add or update your Credit Card information and click Continue [4].
Click Back to return to the Billing tab [5].
Talkdesk will send notifications and emit low credit warnings every time the account credits drop below 15%, 10%, and 5% of your expected credit usage per month (calculated from your credit commit). For external payment customers (e.g., invoice), the warning will be emitted when credits go into the negative (i.e., overdraft) beyond 85%, 90%, and 95% of your expected credit usage per month.