Talkdesk uses a third-party intermediary to manage credit card processing. This intermediary is not permitted to store, retain, or use your billing information except for the sole purpose of credit card processing on Talkdesk's behalf. We accept Visa, MasterCard, American Express, Discover, and debit cards.
If you pay via credit card, you can add a new credit card or update your credit card by navigating to Admin > Billing Overview.
1 - Click the "Edit" icon on the "Payment method" card, which will open up the credit card input form.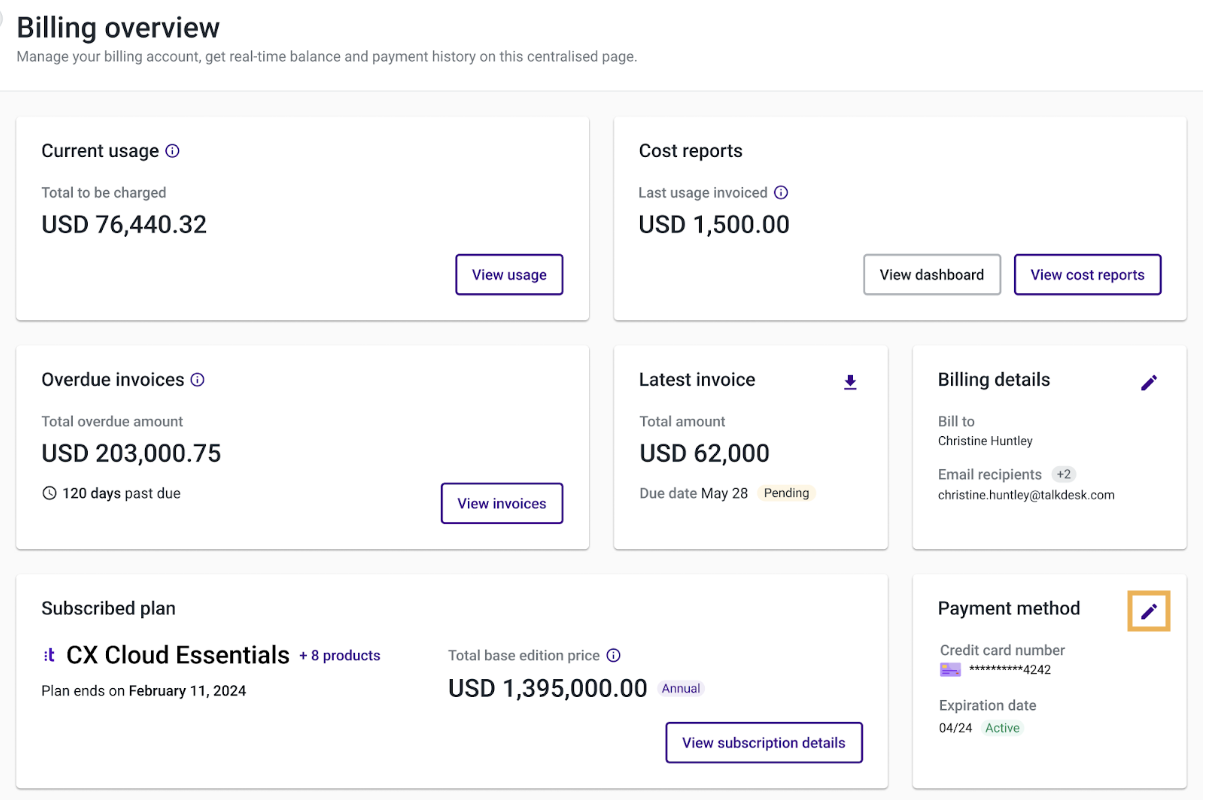 2 - Complete the information for all the fields.
3 - Click the "Add card" button.