Talkdesk CX cloud supports Google Chrome and Microsoft Edge. Making sure the browser is up-to-date, and properly configured, is key to an optimal Talkdesk use. Both browsers allow users to benefit from the best experience and call quality due to mature WebRTC support.
If you are using Google Chrome, ensure you have the latest version and that it is configured as the default browser. If you are using Microsoft Edge, check the latest version.
Setting up Google Chrome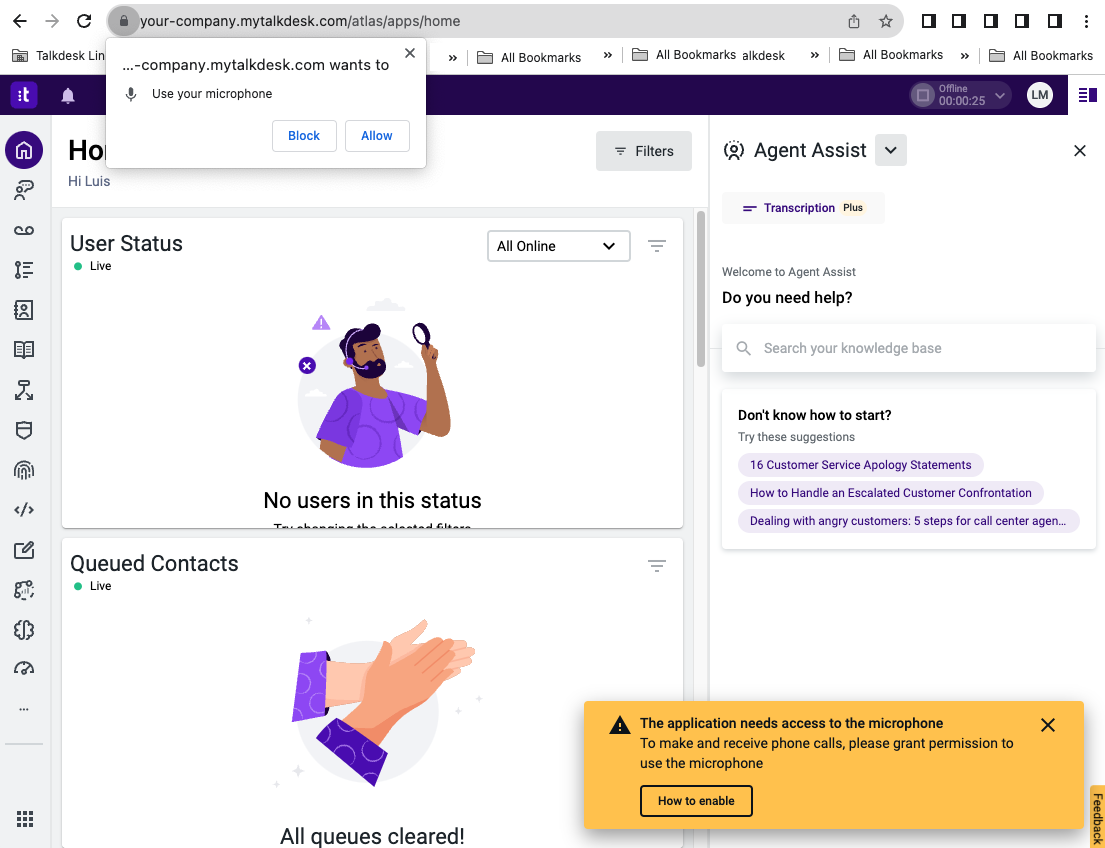 When you first log in to Talkdesk Workspace for Web in Google Chrome, you must give permission to the microphone.
If you don't, you will see a red "X" over a microphone icon in the URL bar. This means Talkdesk doesn't have permission to access your microphone. If you click on this icon, you should see a pop-up window:
Select "Always allow yourcompanyname.mytalkdesk.com to access your microphone", and click Done.
You must then refresh your browser by clicking Reload. In some cases, you may also need to log out of Talkdesk, close the browser (all windows), and then reopen it.
You will also be prompted with other messages to set your browser permissions, such as permissions to receive Desktop Notifications.
Setting up Microsoft Edge
When accessing Microsoft Edge for the first time, you will be asked to enable permissions for the microphone, notifications, pop-ups, and redirects: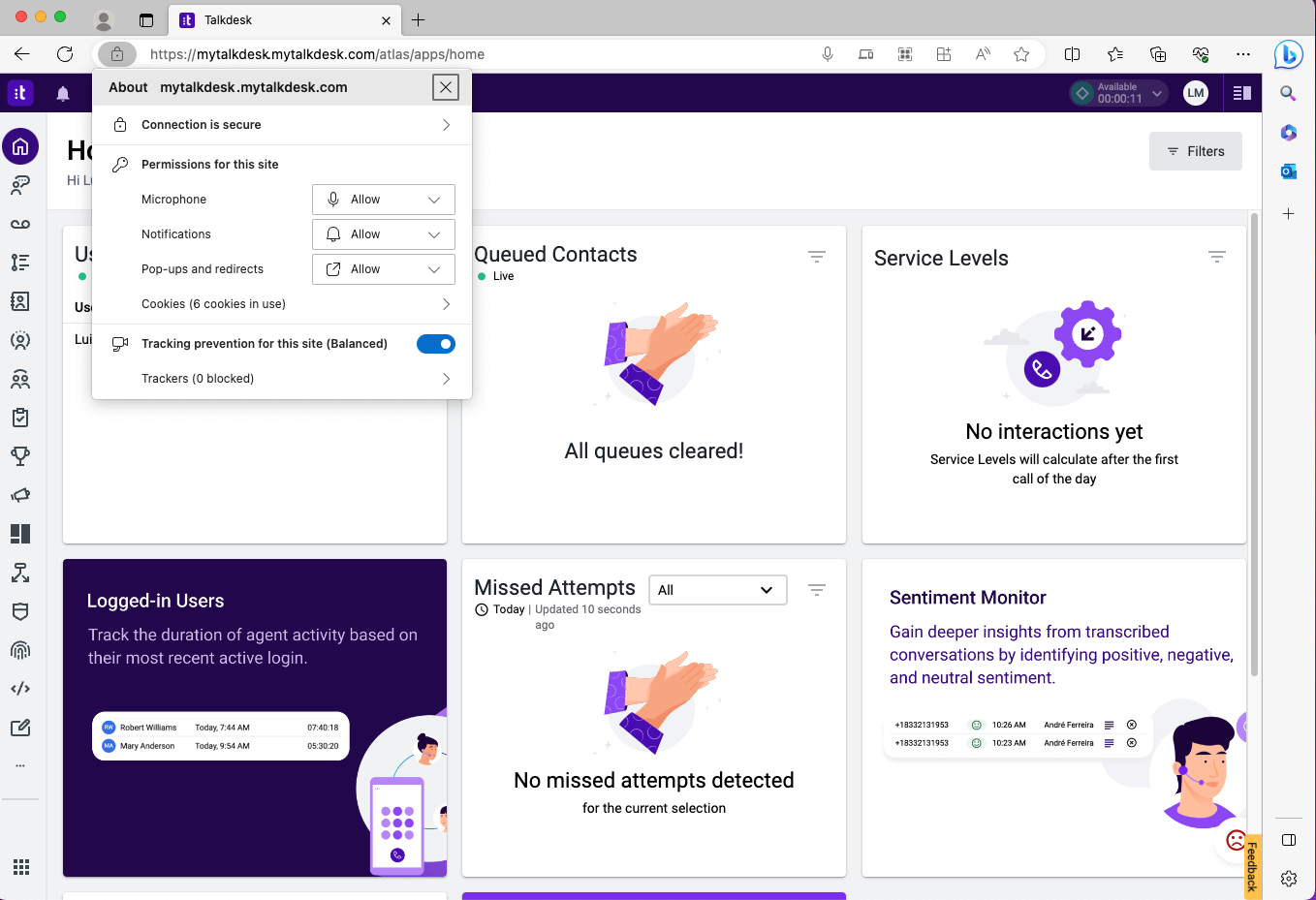 Additionally, you might receive a message alerting "Ringtone is muted". Check the following Knowledge Base article to learn how to unmute the ringtone permanently.
Removing Extensions
Some browser extensions can block Talkdesk functionalities, including the audio, and cause the interface to behave unexpectedly. Here is a list of extensions you should avoid when using Talkdesk:
AdBlock Plus.
AdBlock.
HTTPS Everywhere.
ScriptSafe.
Flashblock.
Disconnect.
DoNotTrackMe.
Ghostery.
WebRTC Network Limiter.
In case you have these extensions installed, please follow these instructions to remove them from the browser:
In Google Chrome or Microsoft Edge, click the "More Options" button in the top-right corner.
Select Extensions, Manage Extensions.
On the extension you want to remove, click "Remove".
A notice to remove the extension will appear. Click "Remove".