Automated Tasks give teams the ability to be more efficient by sending data to external systems automatically.
It is possible to filter the automated tasks execution by specific criteria (i.e., Talkdesk number dialed, ring group, call duration, tags, etc.). For example, you can configure Talkdesk to only send an email with voicemail transcription when the voicemail was received outside of business hours by filtering this automated task execution by time; or you can configure Talkdesk to log your sales calls on the CRM and log the support ones in your Helpdesk system... The possibilities are endless.
To define an automated task with filtering options: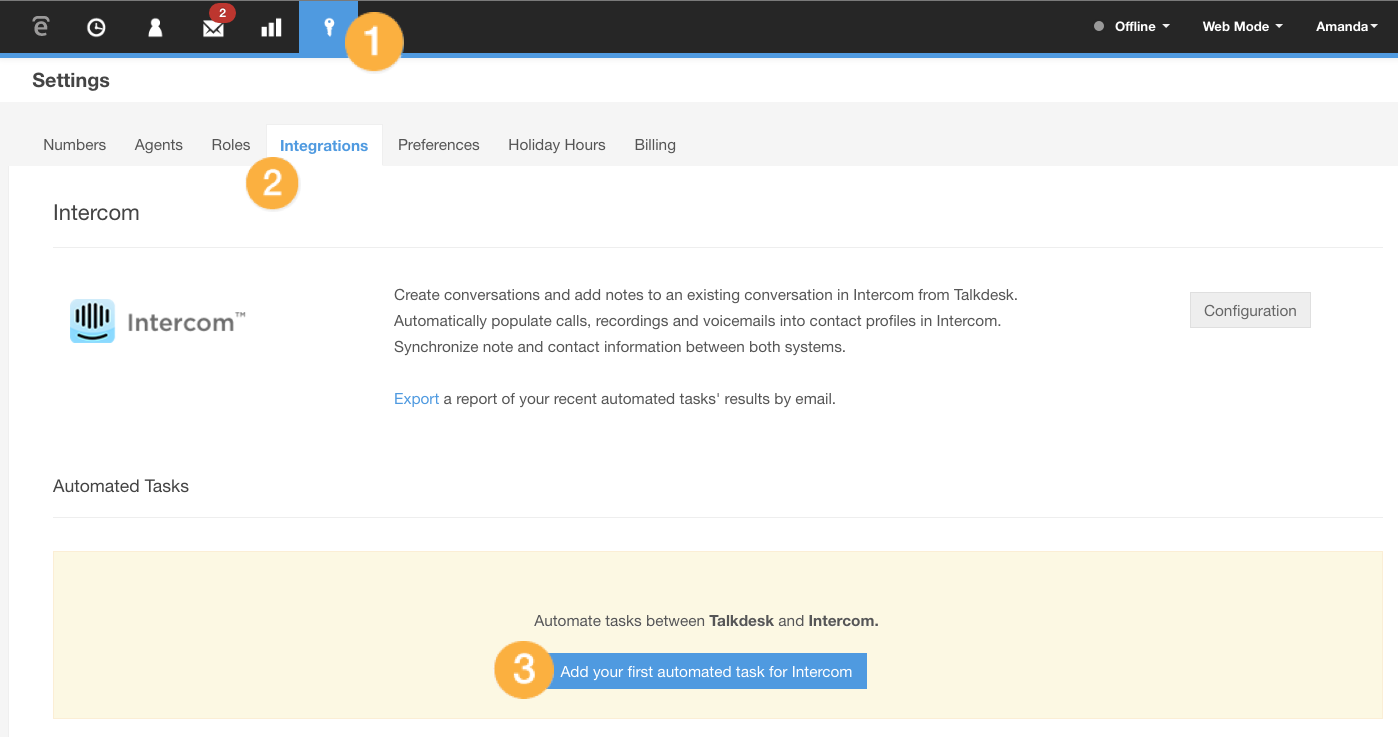 Log into your Talkdesk account as an Administrator.
Click on the "Admin" tab [1] at the top of the page.
Select the "Integrations" tab [2].
Click on the "Settings" button for the integration you want to configure.
Click "Add New Automated Task" [3].

You can add as many filters as you wish, by clicking "Add filter".
Tasks will only execute when all filters are met. [AND]
From the available filters (agent information, phone number options, call data, among others) Talkdesk pre-populates the possible filter values (like the Talkdesk phone numbers in the account, contact name, agent email, etc), to avoid possible misspellings and configuration errors.

When you have finished, please remember to click "Save" at the bottom of the page to apply your settings.