Talkdesk's Click-to-Call extension allows you to use our Click to Call functionality and call your customers directly from your favorite Helpdesk, CRM, sales software or website through a simple click on a number.
You should also install it if you are using Callbar and wish to be able to pop a contact or case to any contact sync enabled integration.
How to Install:
Add the Talkdesk Click-to-Call extension from Chrome's Web Store here: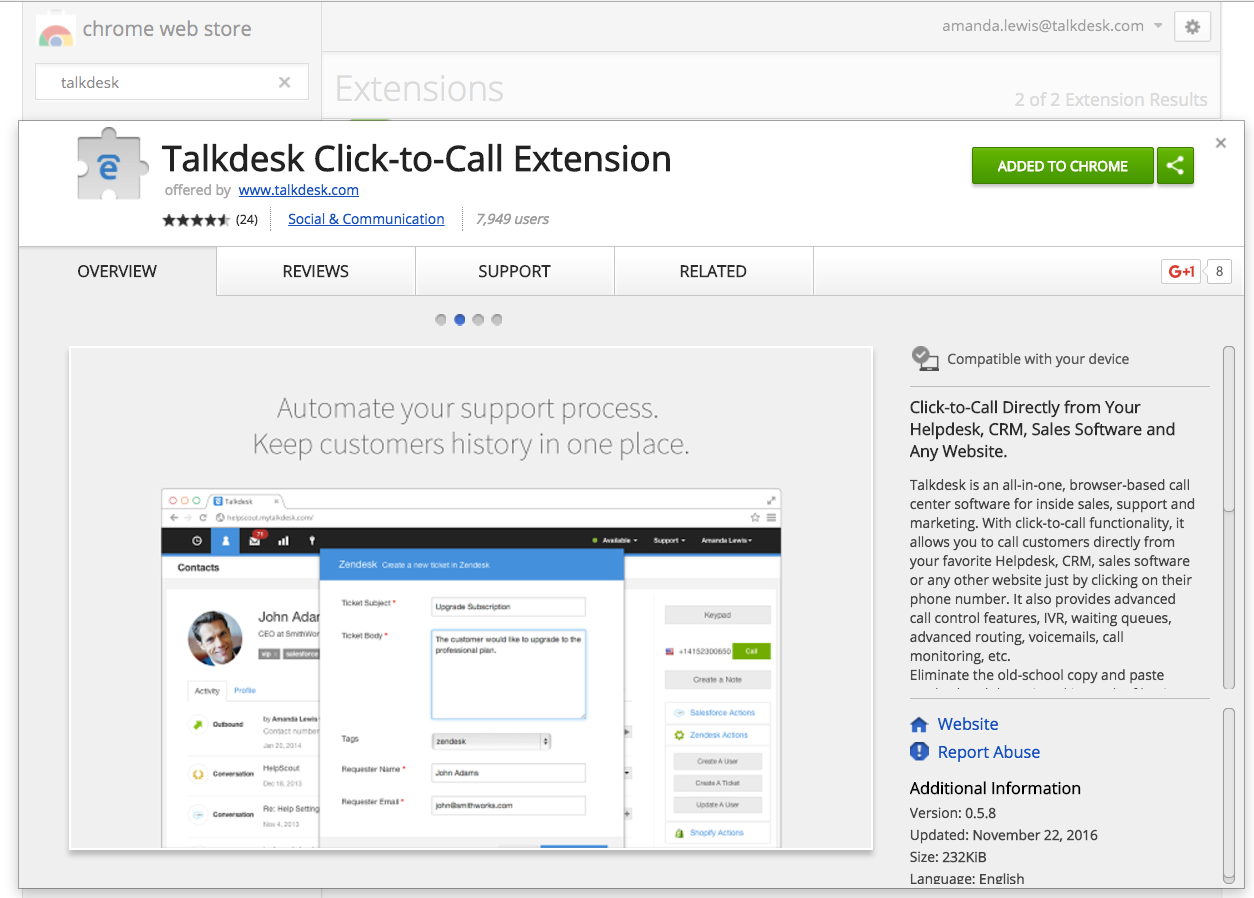 Once installed, the Talkdesk Click-to-Call extension intelligently starts scanning your websites and systems, adding a link to each phone number. You can then initiate a call by simply clicking on the link with the Talkdesk phone icon, as per below example: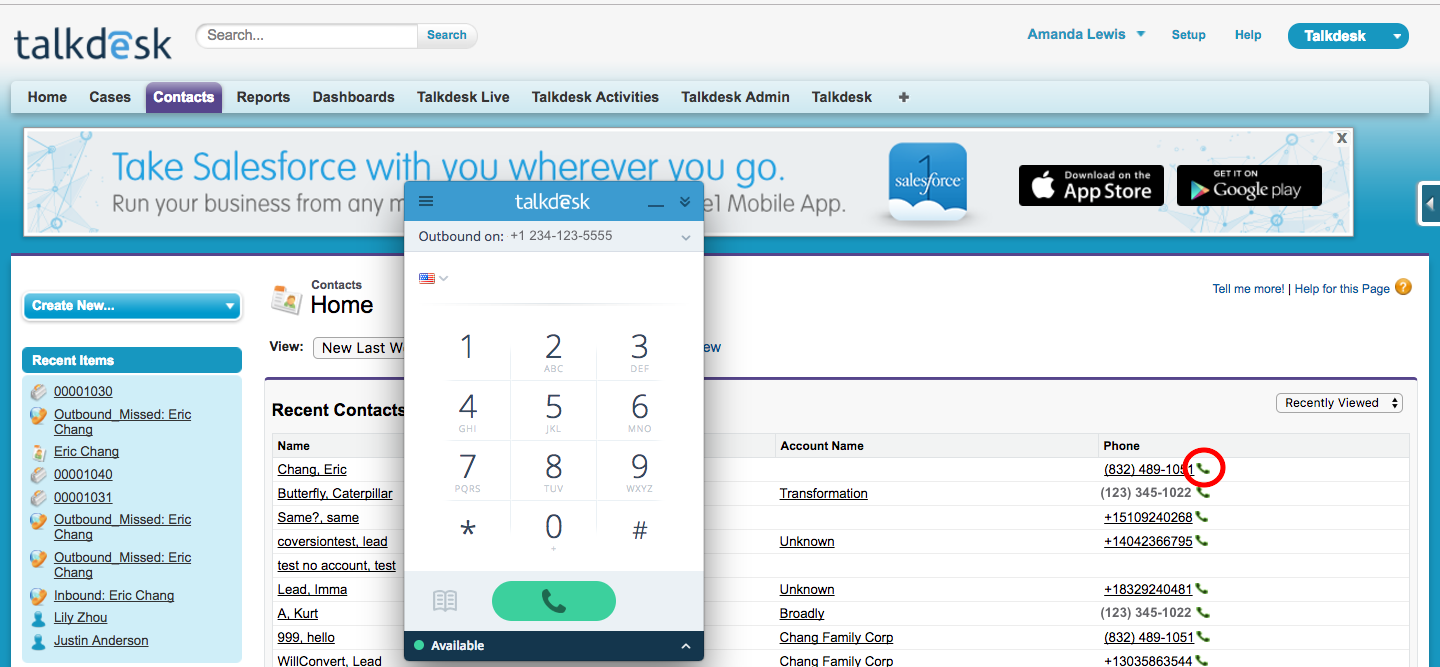 Installing this extension is also recommended if you're using Talkdesk's Callbar.
If your company uses G Suite by Google, then you can automate the installation of Talkdesk's Click-to-Call Chrome Extension and Callbar to all your agents by setting a policy. This will save time and make sure everyone in your team has what they need! To do this, simply follow the instructions here.
Helpdesk, CRM, sales applications and websites supported include:
Every website that displays phone numbers through a standard URL-scheme (i.e. call to:, tel:, skype:, etc.)
Configuring your Talkdesk Click-to-Call extension settings
To configure Talkdesk's Click-to-Call settings follow the instructions:

Type in chrome://extensions in the address bar [1] and press enter (or Click More [2] and then go to More Tools [3] and Extensions [4]).

Search for Talkdesk Click-to-Call extension and click "Details" [5].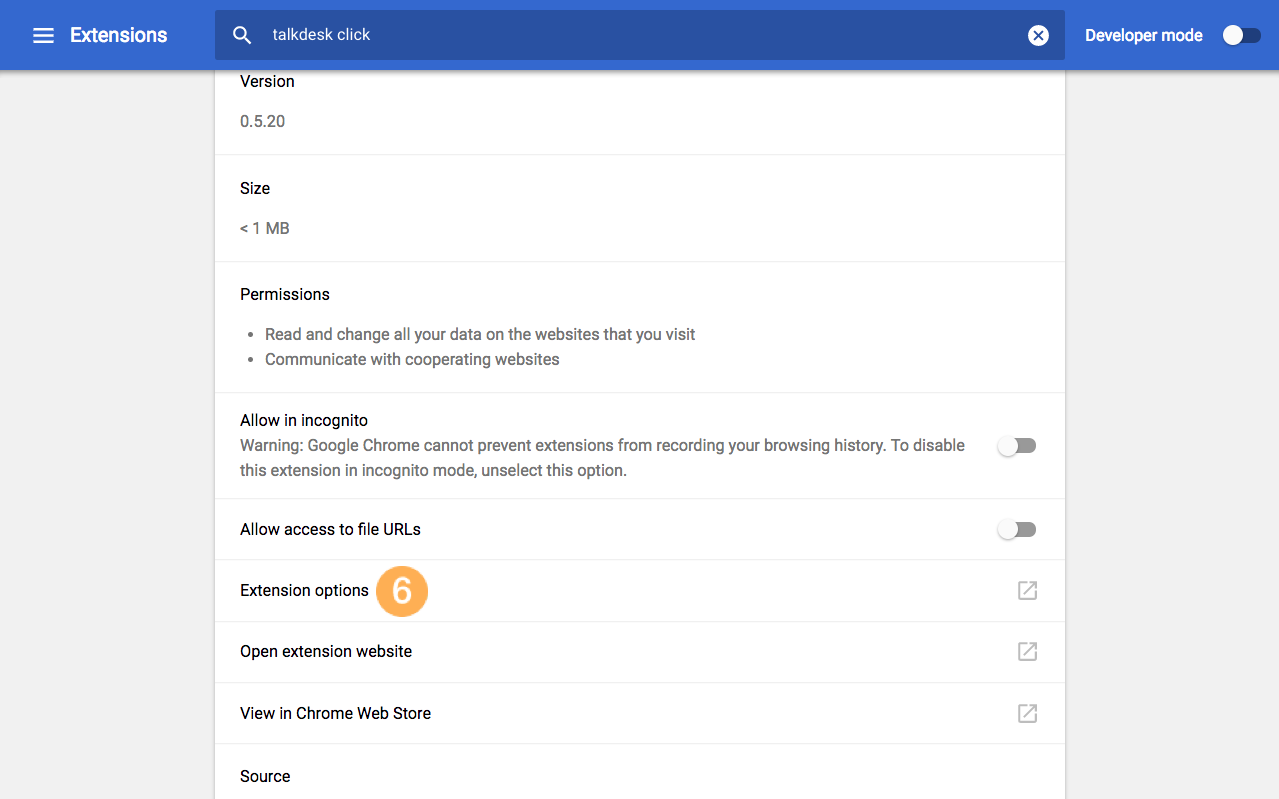 Scroll down to "Extension options" [6] and click to open it.
The following screen will show up allowing you to change your desired settings [7]: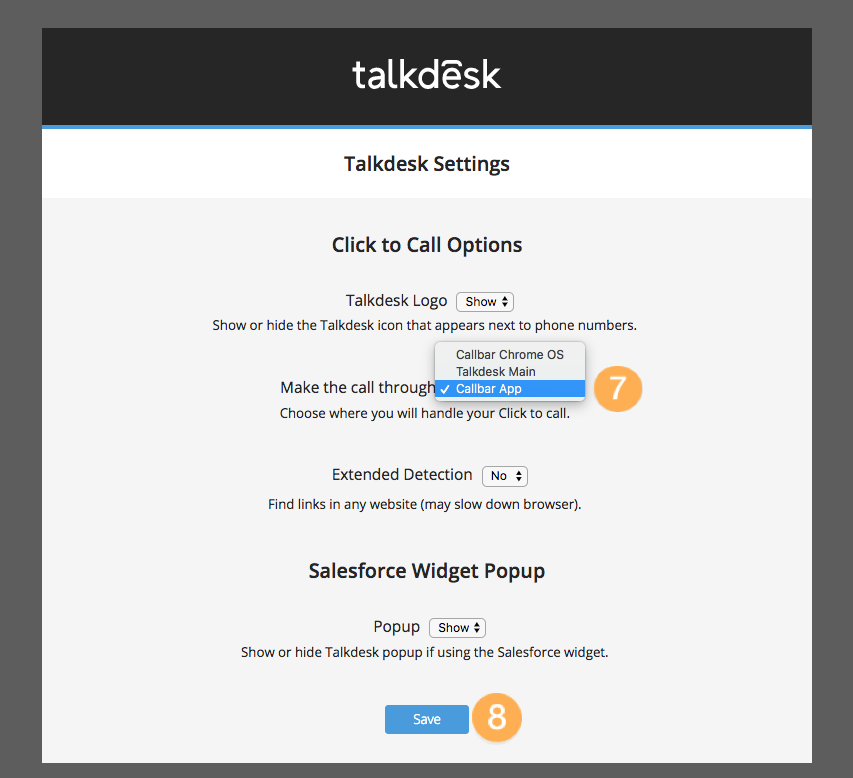 You can configure and change the following options:
Hide the Talkdesk icon that shows next to phone numbers, when these are highlighted by the Click-to-Call Extension
Choose where you want the call to be initiated on: Callbar Chrome App, Talkdesk Main or Callbar App
Enable an "Extended Detection Mode". This will force Talkdesk to look for phone numbers in any website even when not following the recommended practices and format.
You can also configure a list of exceptions. By entering a website in this list it will ignore it when trying to detect phone numbers. This is especially important as this extended detection may slow down the browser. 
Once done ' Save' [8] your changes.