The Infusionsoft integration setup is quick and easy. No programming is required: just enter your Infusionsoft account information and the integration process is complete.
Follow these steps to activate the integration.
Get Your Infusionsoft API Key
To activate the Talkdesk and Infusionsoft integration, you will first need to log into your Infusionsoft account in order to generate an API key.
In the main dashboard, select 'Settings' [1].
Click on 'API settings' [2].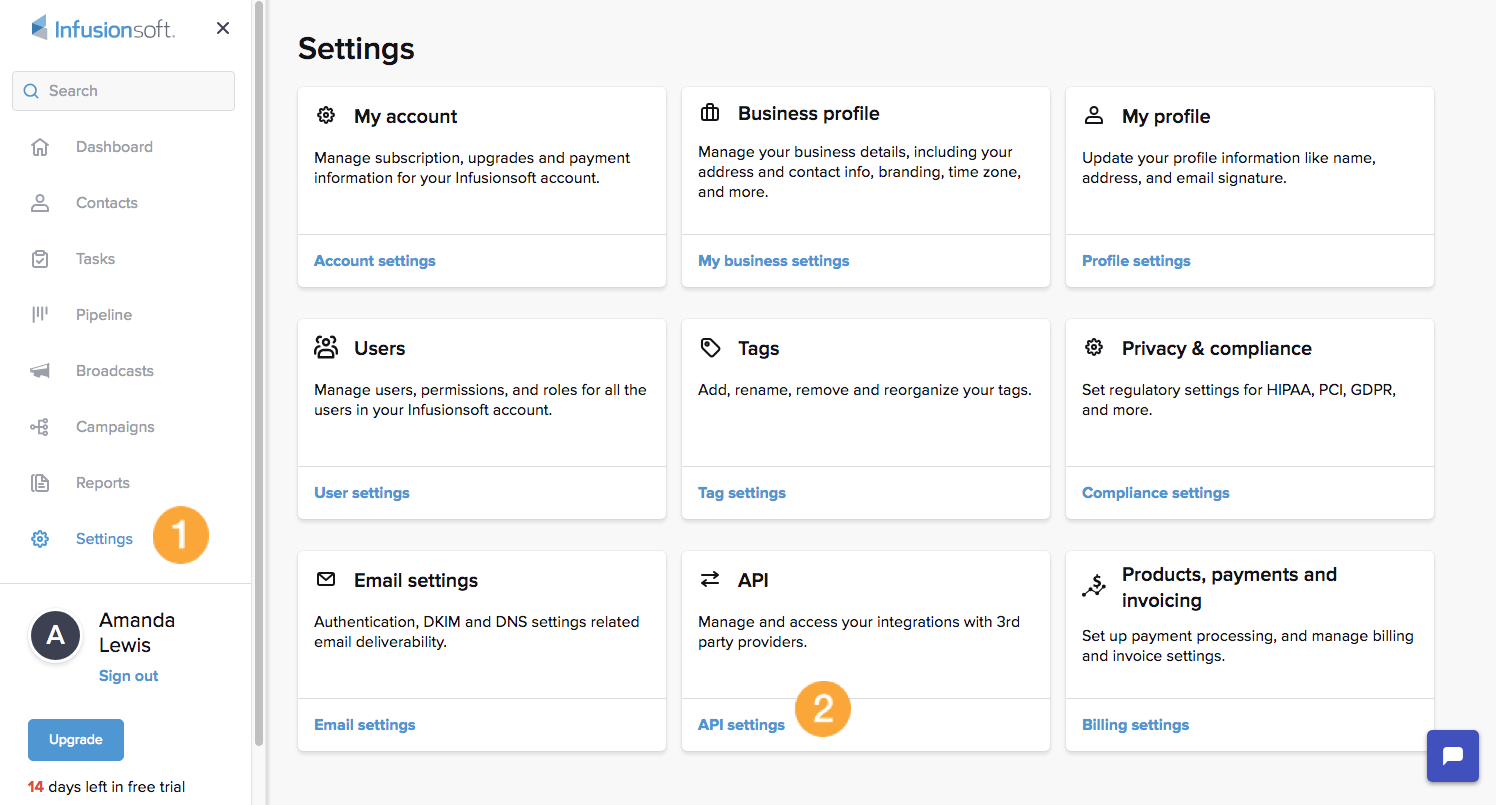 Enter an 'API Passphrase' [3] of your preference.
Note: The API Passphrase is a password that will be used to generate your API key. Make sure to save it somewhere safe, in case you need to generate your API key again.
After entering the passphrase, click on the 'Save' button [4] to generate the API key.
Once you click 'Save', your API 'Encrypted Key' [5] will be generated. Copy the key and paste it somewhere safe.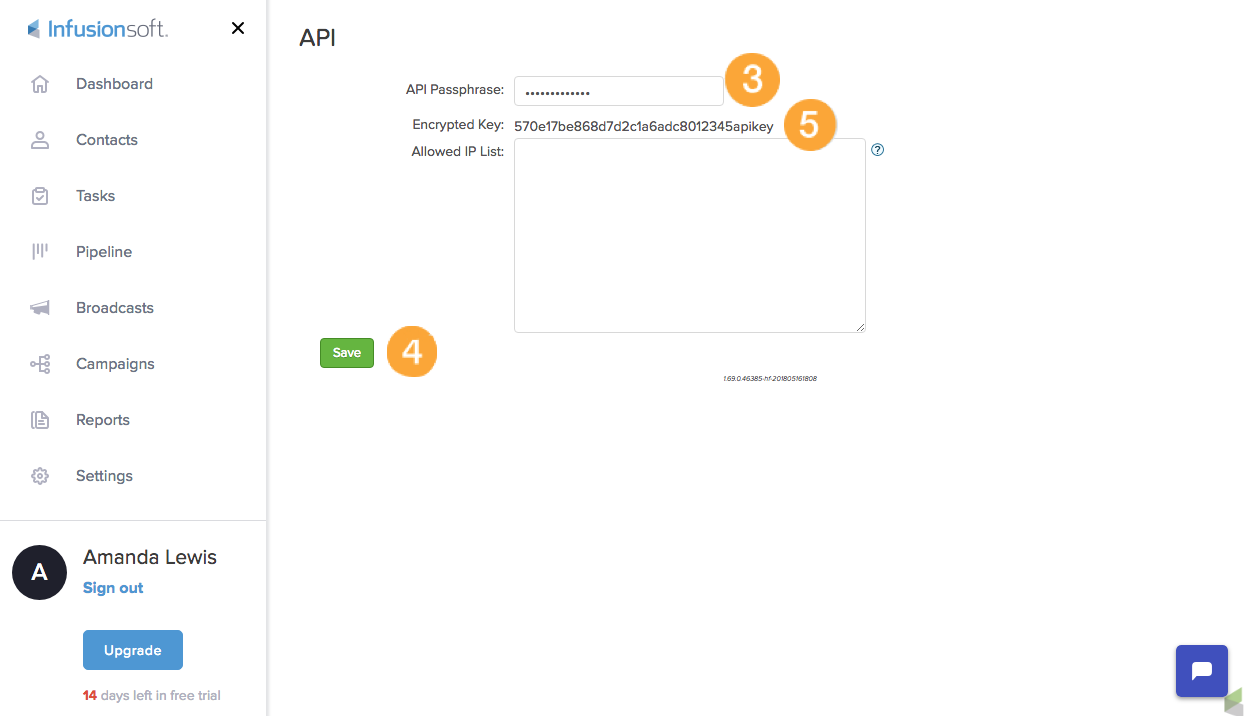 Activate Your Infusionsoft Integration in Talkdesk
Log into your Talkdesk account as an Administrator.
Click on the 'Admin' [6] tab at the top of the page. 
Select the 'Integrations' [7] tab and click on the Infusionsoft 'Connect' [8] button.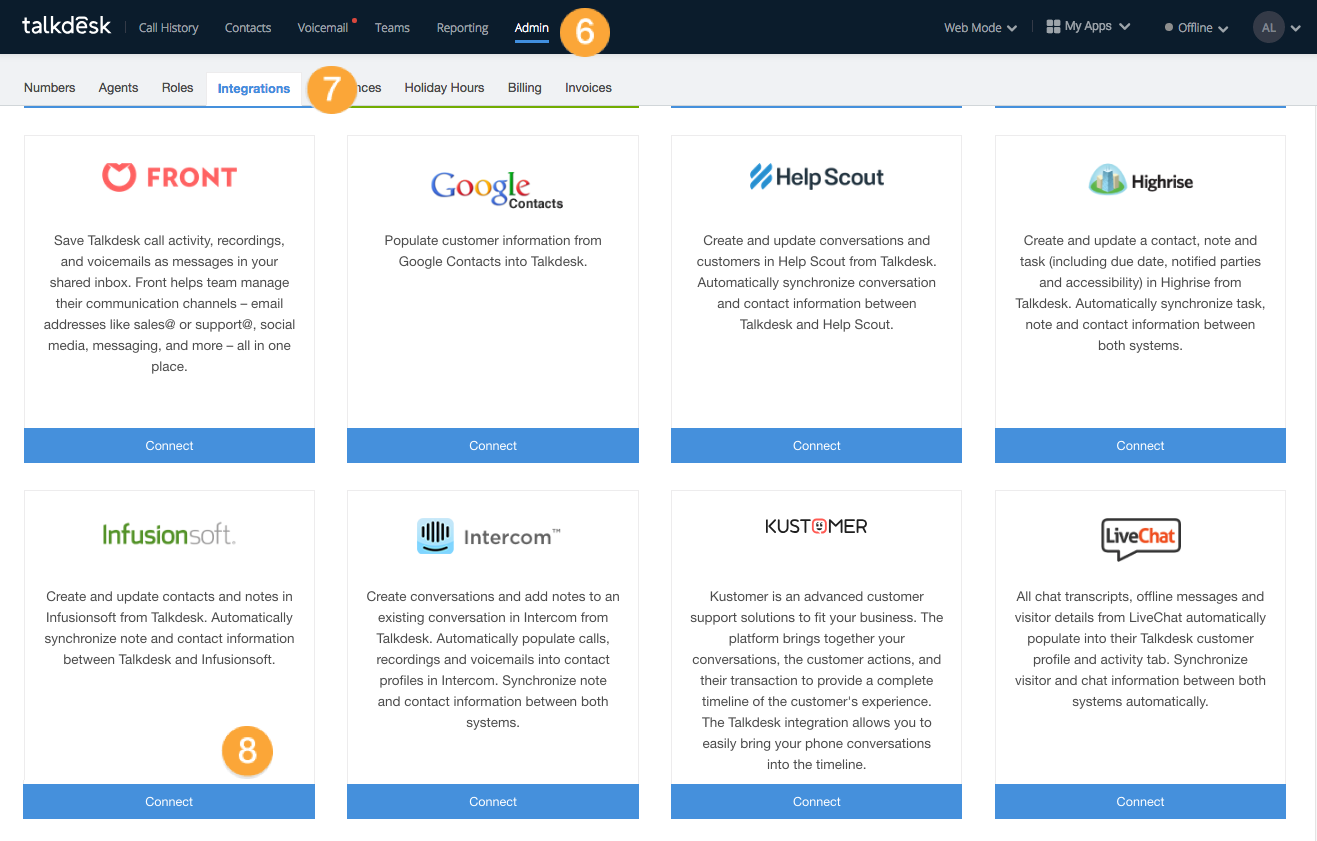 Fill out the form with your Infusionsoft details:
Enter your subdomain in the 'Account name' field [9].
Paste the 'API Key' [10] that you copied from Infusionsoft.
Select the appropriate boxes [11] to synchronize contacts, interactions and conversation history.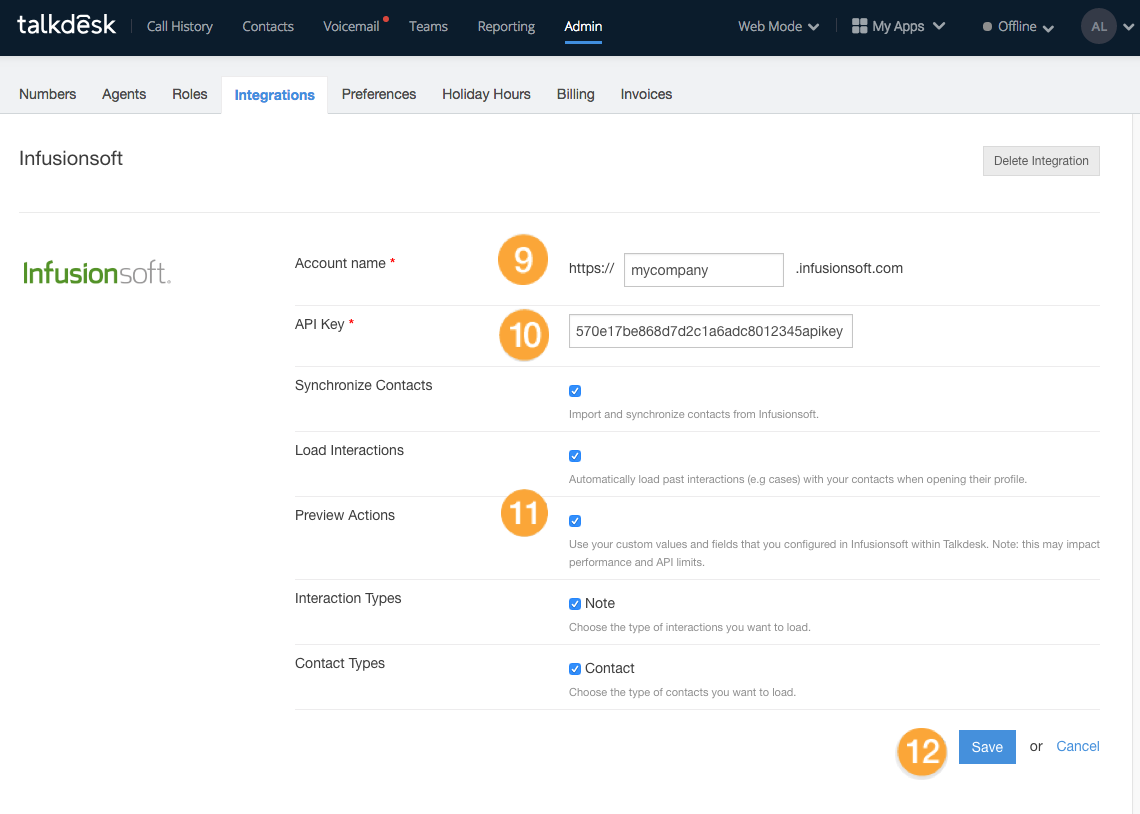 Once you have completed these steps, click 'Save' [12] and that's it!
The Talkdesk and Infusionsoft integration is now complete and you can start adding your automations.