You can compile a blocklist of phone numbers so that bots, spam callers, or any other unsolicited number on your list is blocked when it tries to call your company.
To compile your list of phone numbers to be blocked, follow the instructions below: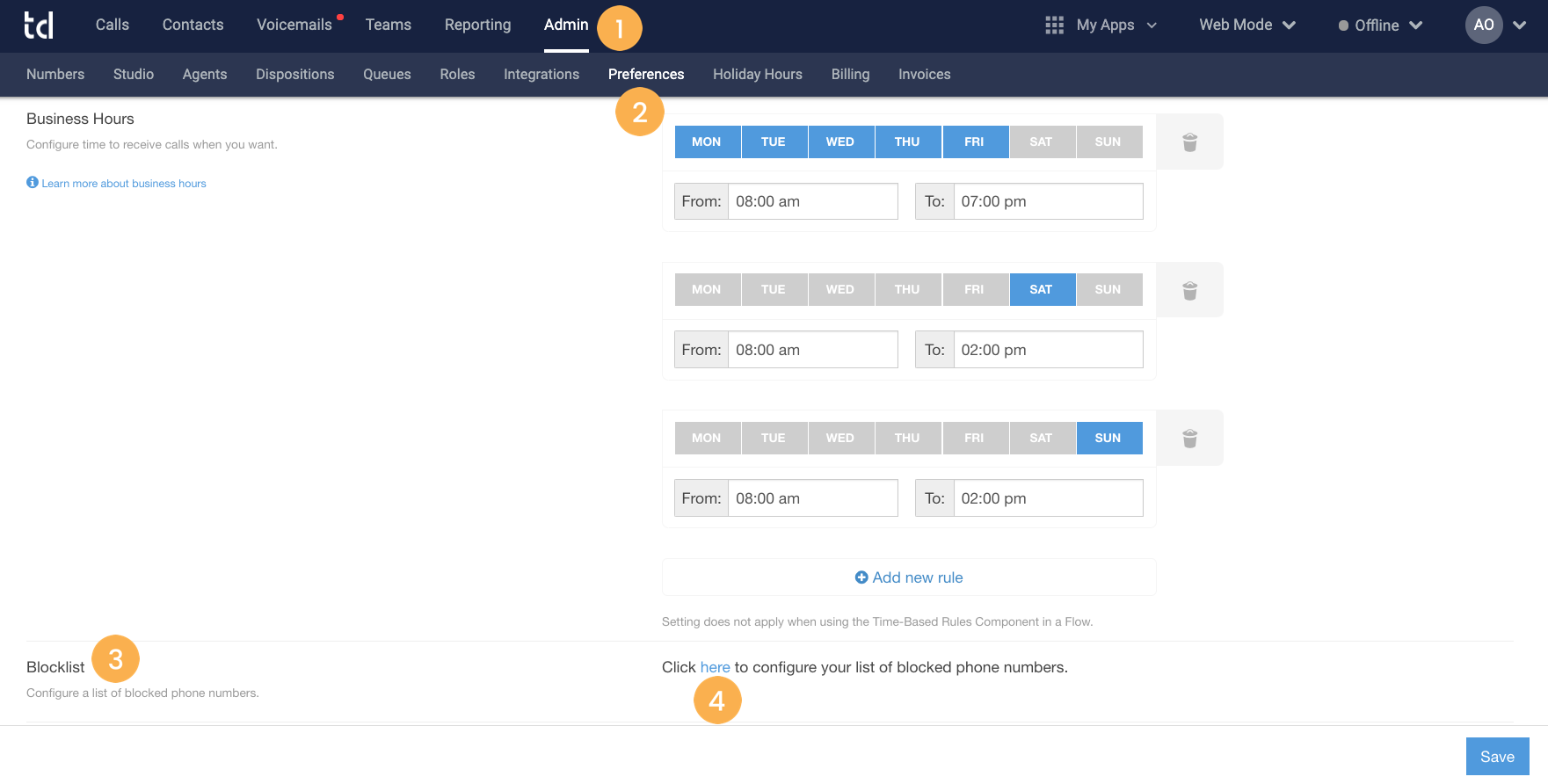 Log in to your Talkdesk account as an Administrator.
Select the Admin section [1].
Click the Preferences tab [2].
In the "General Settings" page, scroll down to the "Blocklist" section [3].
Click the here link [4].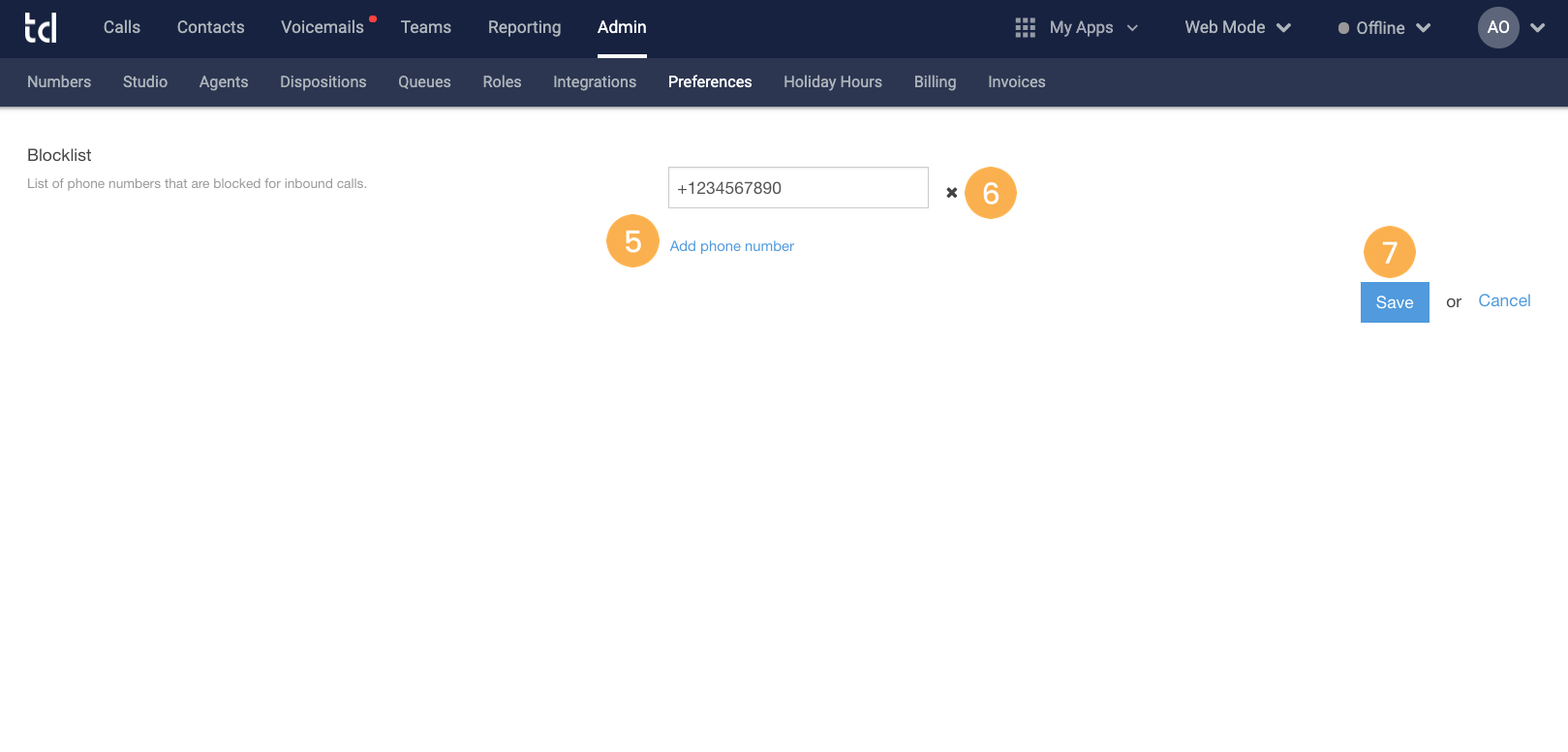 Click on Add phone number and enter the phone number that you would like to block [5].
Click Add phone number again if you wish to block another phone number.
You can also remove a phone number from your t blocklist by clicking the "x" next to the phone number [6].
When you have finished compiling your list, click Save [7].
Additional Resources: