Talkdesk has a great feature that allows agents to manually pause and resume call recordings directly from the Talkdesk interface. This feature is perfect for teams that require their call recording to be as flexible as they are.
You can turn this setting on and off from your "Admin" tab. To do so follow these instructions: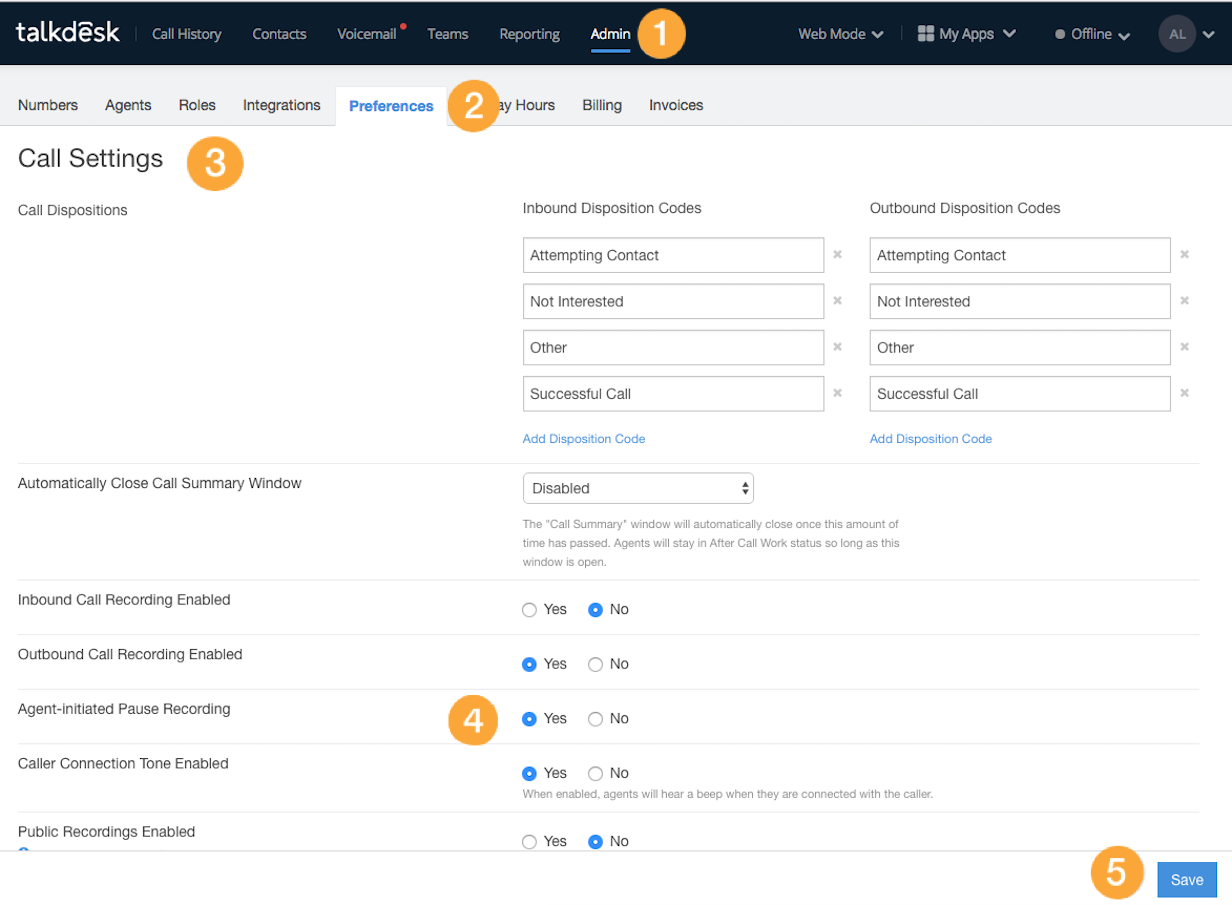 Log into your Talkdesk account as an Administrator.
Click the 'Admin' section at the top of the page [1].
Click the 'Preferences' tab [2].
Scroll down to the 'Call Settings' section [3].
In "Agent-initiated Pause Recording", click 'Yes' to turn this feature on [4] or 'No' to turn it off.
Save your changes [5].
Once this feature has been turned on, call center agents will see a small 'Pause Recording' button [6] next to the call duration on the call control window. To pause the recording, they simply need to click it: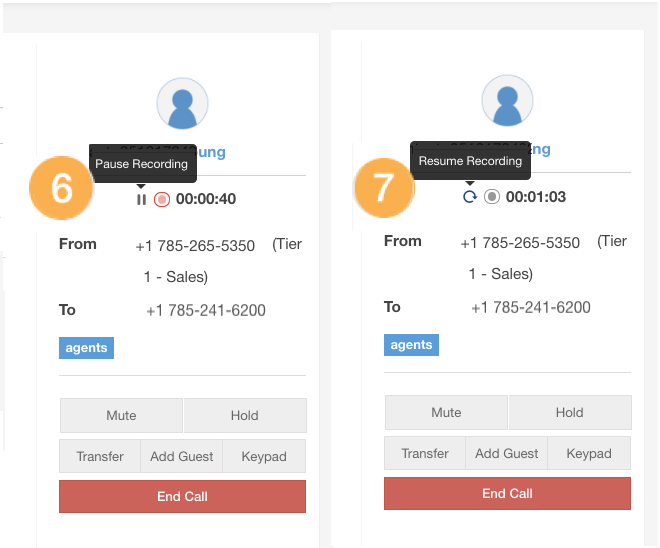 A new 'Resume Recording' button [7] is then displayed. They can resume the call recording by clicking this button.
In case agents are using Talkdesk Callbar instead, this button is displayed at the bottom right [8]: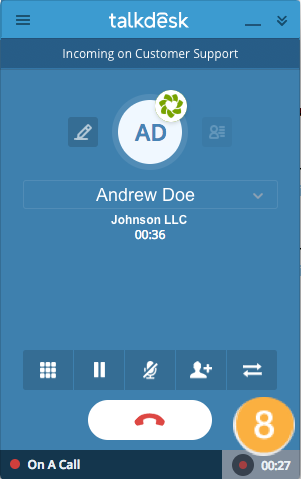 Learn more about how to pause call recordings using the Callbar here.