This option allows you to have your account automatically funded if you are using a credit card (if you are paying by invoice, this option is not enabled).
When you activate this setting, your credit card gets charged automatically once your Talkdesk account balance falls below your specified amount. We also recommend activating this feature to avoid the account being suspended.
To activate this feature:
Log into your Talkdesk account as an Administrator.
Click on the "Admin" section [1].
Select the "Billing" tab [2].  
Click on "Auto Recharge" [3].
Select the amount to add [4].
Select your desired minimum credit before the above amount gets charged [5].
Change the switch button to ON [6].
Click "Save" to apply the settings [7].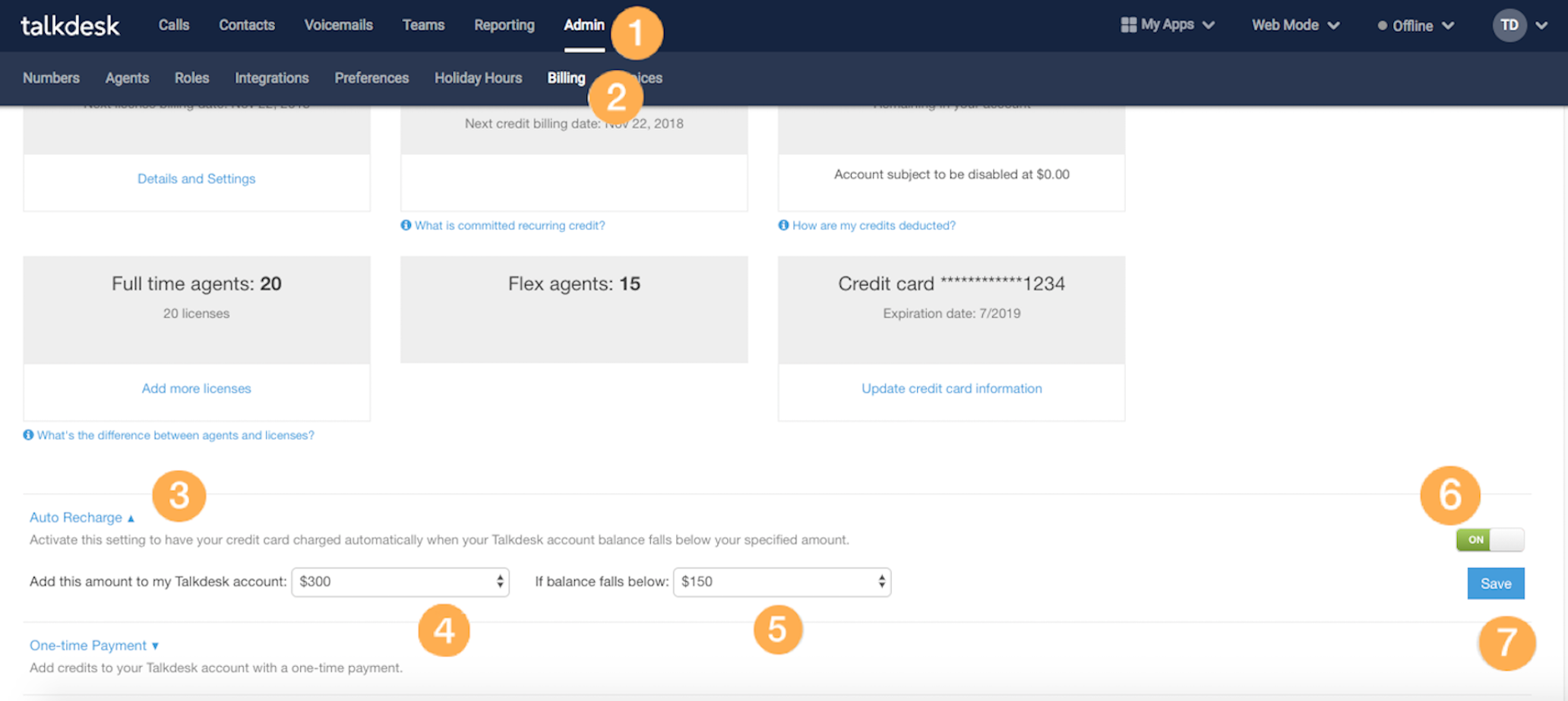 Note: Please take into consideration that the platform our Billing system uses to process payments will automatically disable the Auto-Recharge option after 3 failed attempts. If you repeatedly receive e-mails about failed recharges, please reach out to us at billing@talkdesk.com so we can be aware of the issue.