Note: Effective June 21, 2021, Talkdesk Classic Inbound Routing will no longer be available to sell to new customers. New customer accounts will only be able to configure inbound routing behavior through Studio.
By following the instructions below, you will allow callers who contact your company to request a callback from the queue.
To activate the Queue Callback feature:
Log into your Talkdesk account as an Admin.
Click the 'Admin' section [1].
Select the 'Preferences' tab [2].
Scroll down to the 'Queue Settings' section [3].
Next to 'Queue Callback' [4] select 'yes' [5] to activate this feature.
Enter the number you would like callers to press to request a callback from the queue in the box next to 'Digit to press' [6].
Click 'Save' [7].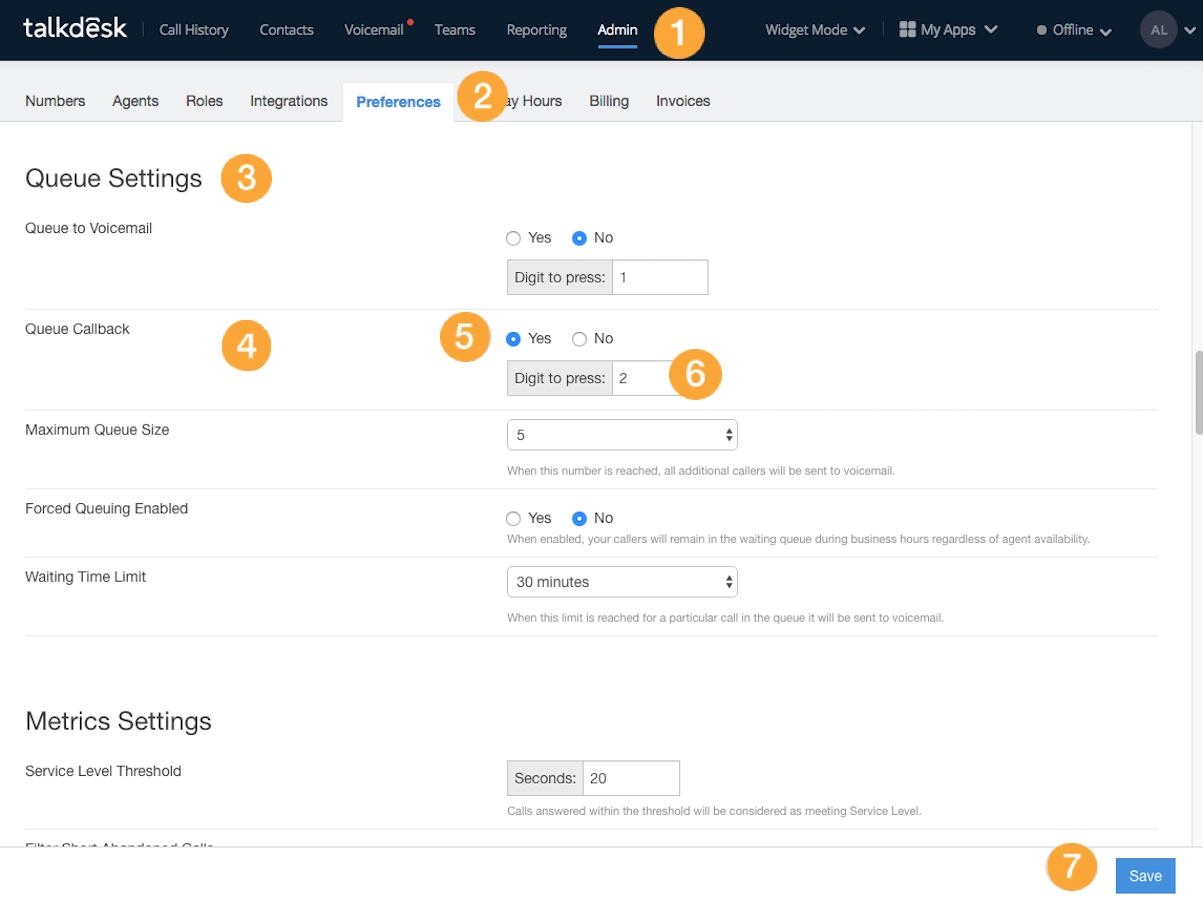 To limit the Queue Callback feature to callers who contact your company only on certain numbers (i.e., only callers who call the sales line), you can adjust the "Queue Callback" setting for a specific phone number, under the number's "Custom Settings".