Note: Effective June 21, 2021, Talkdesk Classic Inbound Routing will no longer be available to sell to new customers. New customer accounts will only be able to configure inbound routing behavior through Studio.
By default, when all agents are busy, we send the caller to the waiting queue.
In order to send the call to voicemail instead of the waiting queue, you have to disable the waiting queue. To do this: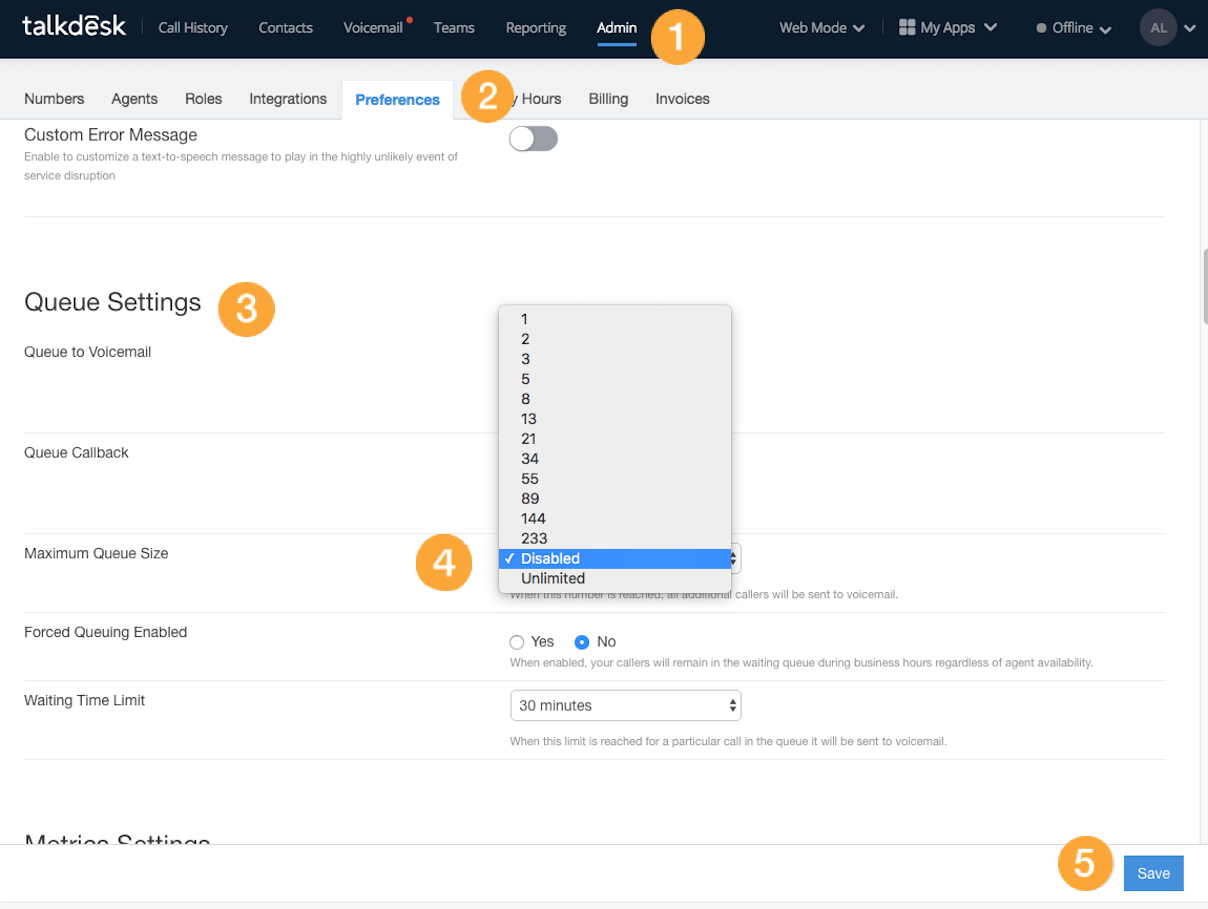 Log into

Talkdesk as an Administrator.

Click the 'Admin' section in the top navigation bar [1].
Select the 'Preferences' tab [2].
Scroll down to 'Queue Settings' [3].
Change 'Maximum Queue Size' to 'Disabled' [4].
Click 'Save' [5].
Calls should now go directly to voicemail when no agents are available.
Account preferences are applied to all your phone numbers by default however, you can configure different settings per phone number.