Talkdesk issues a monthly invoice with all the usage charges incurred by your account in the previous month.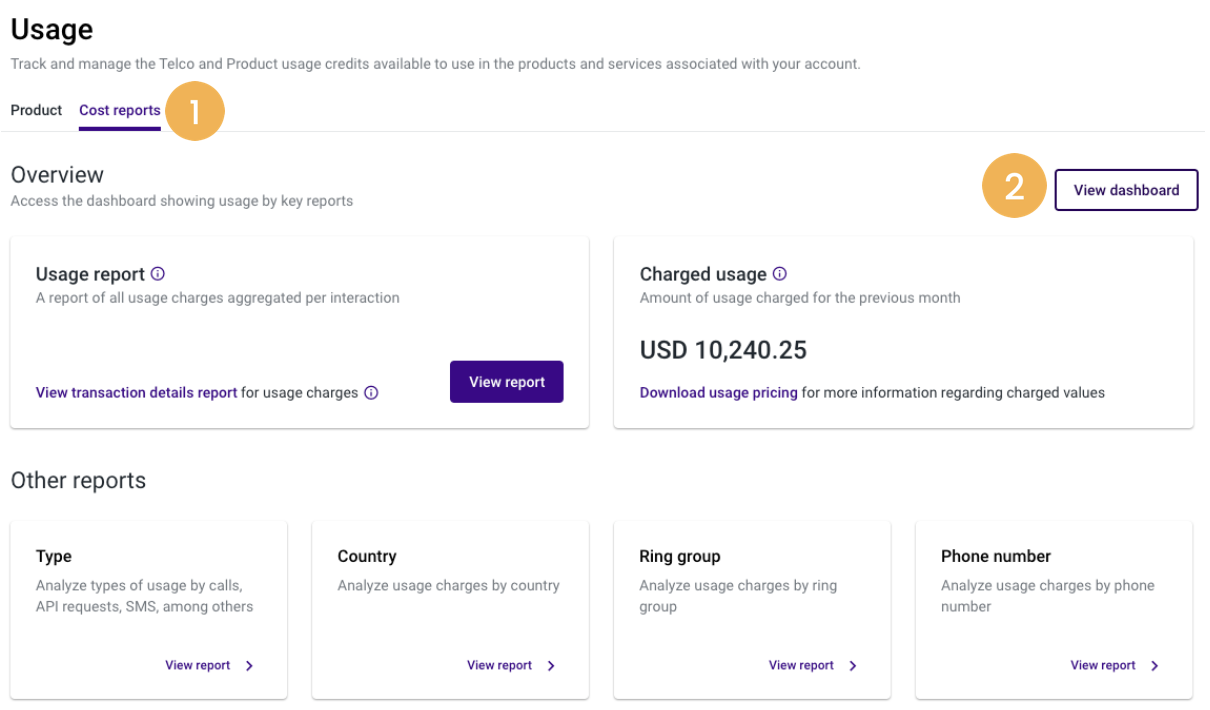 Admins can access reporting with the full breakdown of all events which result in a charge on your account. You can access the charges in the "Usage" tab > Cost reports [1].
View the dashboard of your usage costs by clicking on the View dashboard button [2]. Here, you will be able to view graphs and visualizations of your costs by month, type, country, ring group, and phone number.
There are two reports available in the "Usage report" card: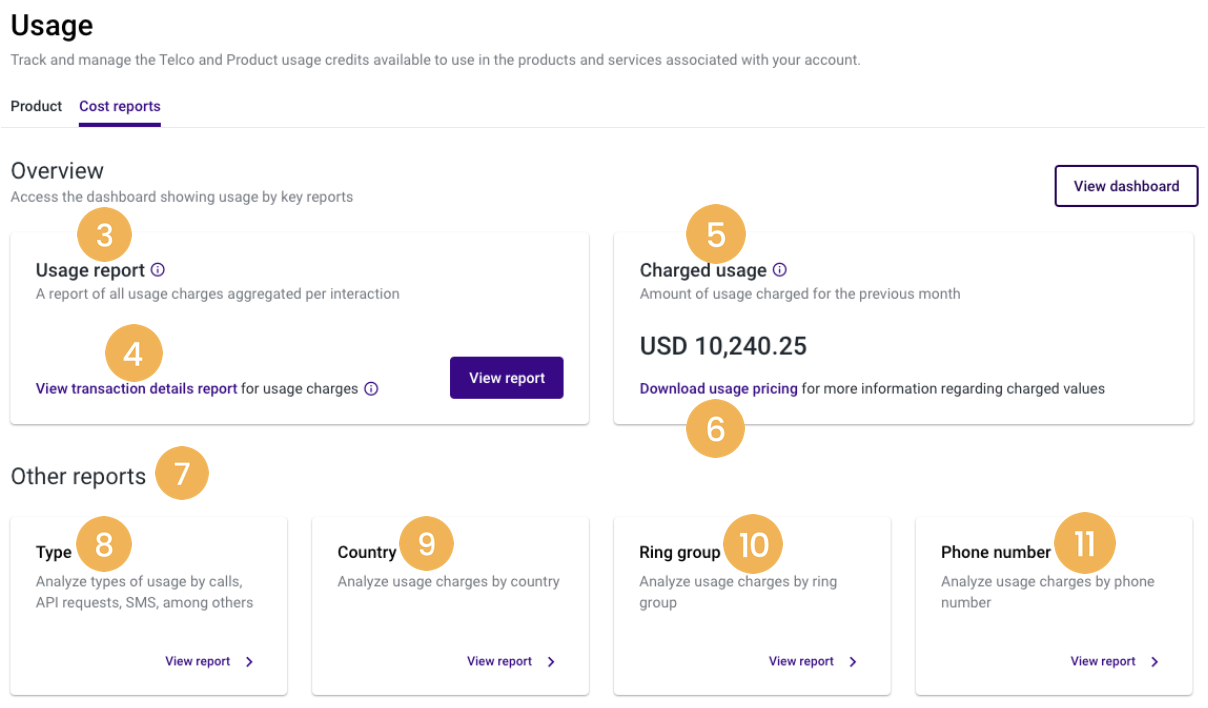 "Usage" report [3]: A list of all interactions which took place and the charge which arose from them. A single interaction ID could have multiple lines if usage was charged for more than one product. For more information, please see

this Talkdesk Data Dictionary article

.

"Transaction details" report [4]: A list of the transactions which took place on each charge. This represents whether free units, prepaid credits, or a debit was registered for that specific interaction. A single interaction can have multiple transactions associated with it. For more information, please see

this Talkdesk Data Dictionary article

.
Note: The default date range for these reports is the previous month.
The "Invoiced usage" card [5] shows the usage amount charged on the last invoice. This amount represents the total for the invoice line items which refer to usage.
You can download your rate card for usage by clicking on Download usage pricing [6].
"Other reports" [7] provide shortcuts to the reports for the dashboard, where you can see the breakdown of costs by:
The reports can also be found in the list of reports in Talkdesk Explore™ and share the same functionality where you can filter data and change the date range.