Talkdesk CX Sensors™ is an add-on alert system in the Talkdesk Interaction Analytics™ application based on rules defined by users, matching real-time call transcriptions with defined rules for CX Sensors to detect a hit.
Prerequisites
Before accessing the CX Sensors application, please ensure that your Customer Success Manager or Solutions Consultant has enabled it and given you access to it.
Accessing the CX Sensors
To access the "CX Sensors" page, please follow the steps below: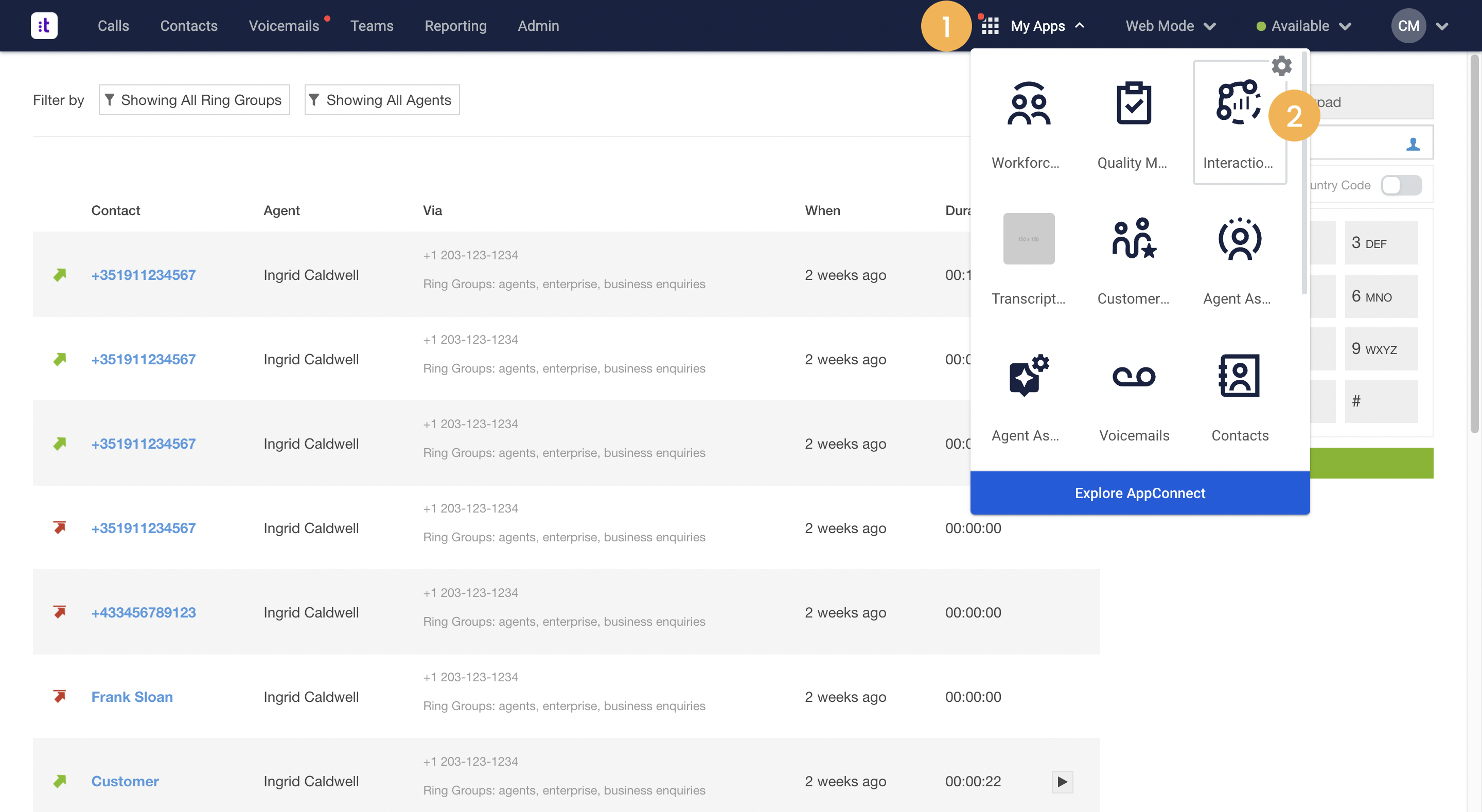 1. Go to My Apps [1].
2. Click on the Interaction Analytics [2] option.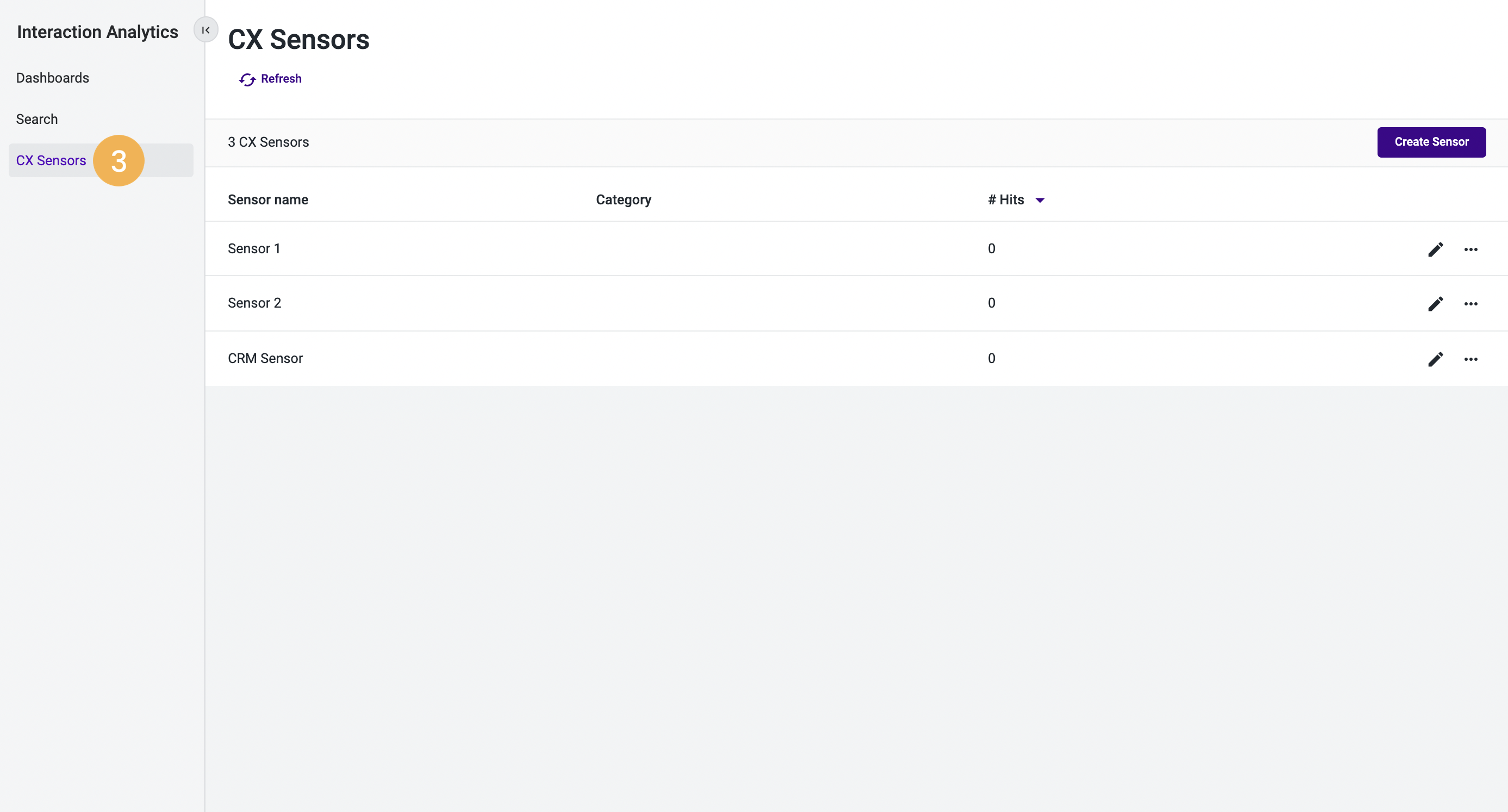 3. Select the CX Sensors tab [3].
When accessing the "CX Sensors" page, you will be presented with a list of your currently defined CX Sensors, as well as the following data:
Refresh [1]:

By clicking on this button, all the information displayed on the list will be updated.

You'll see the total number of configured CX Sensors

[2]

.

Create Sensor button [3]

: When selecting this button, it will open the "Create Sensor" side panel, where you can define your sensor's characteristics.

"Sensor name"

[4]

: The name given to the sensor.

"Category"

[5]

: The category defined for the sensor.

"# Hits"

[6]

: Updated number of sensor hits.

The arrow next to "# Hits" provides the ordering of the list.

Pencil icon [7]: By clicking on the pencil icon, it will open the "Edit Sensor" side panel.
More Options

button

[8]

: If you select this button, not only does the toggle to turn ON or OFF the notifications

appear [9], but also the Delete

sensor option

[10]

.
Configuring Multiple Languages with CX Sensors
The Talkdesk CX Sensors™ enablement uses English (US) as the default language, however, you can configure additional languages, if needed.
In cases where the language to be used is not the default English (US), and it is necessary to set up another language, please follow the steps described in this Talkdesk Agent Assist™ article.