The Automation Tools integration enables the configuration of automations for internal Talkdesk Actions.
Currently, it provides the ability to create an "Open URL" automation, so that a new browser tab is opened on an agent's account when specific Talkdesk events happen.
Note: The action will only work if the agent is logged in to Callbar. If at the time of the event, the agent ID is not present, the URL will not be opened.
To configure an "Open URL" automation, please follow the steps below: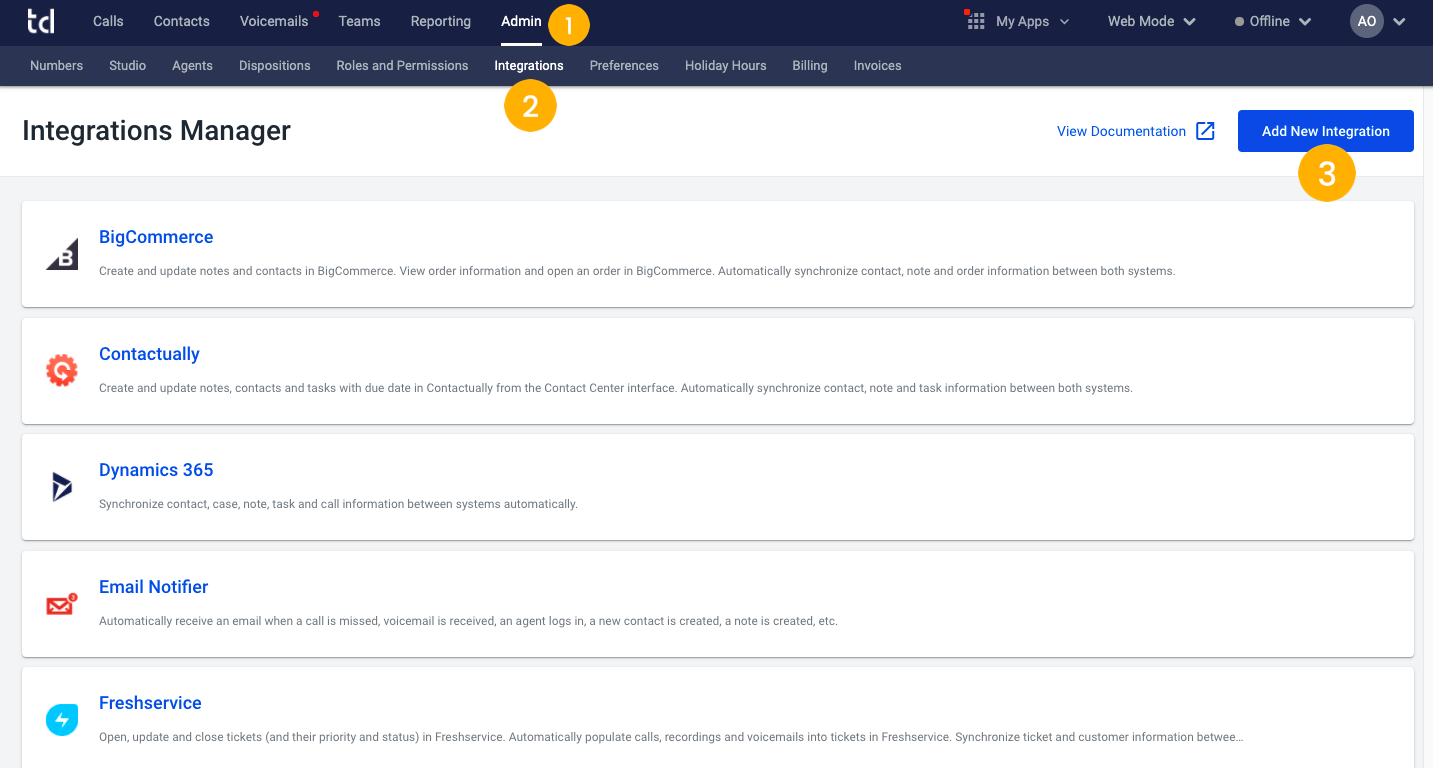 1. Log in to your Talkdesk account as an Administrator
2. Click on Admin [1].
3. Select the Integrations [2] tab.
4. Click on Add New Integration [3].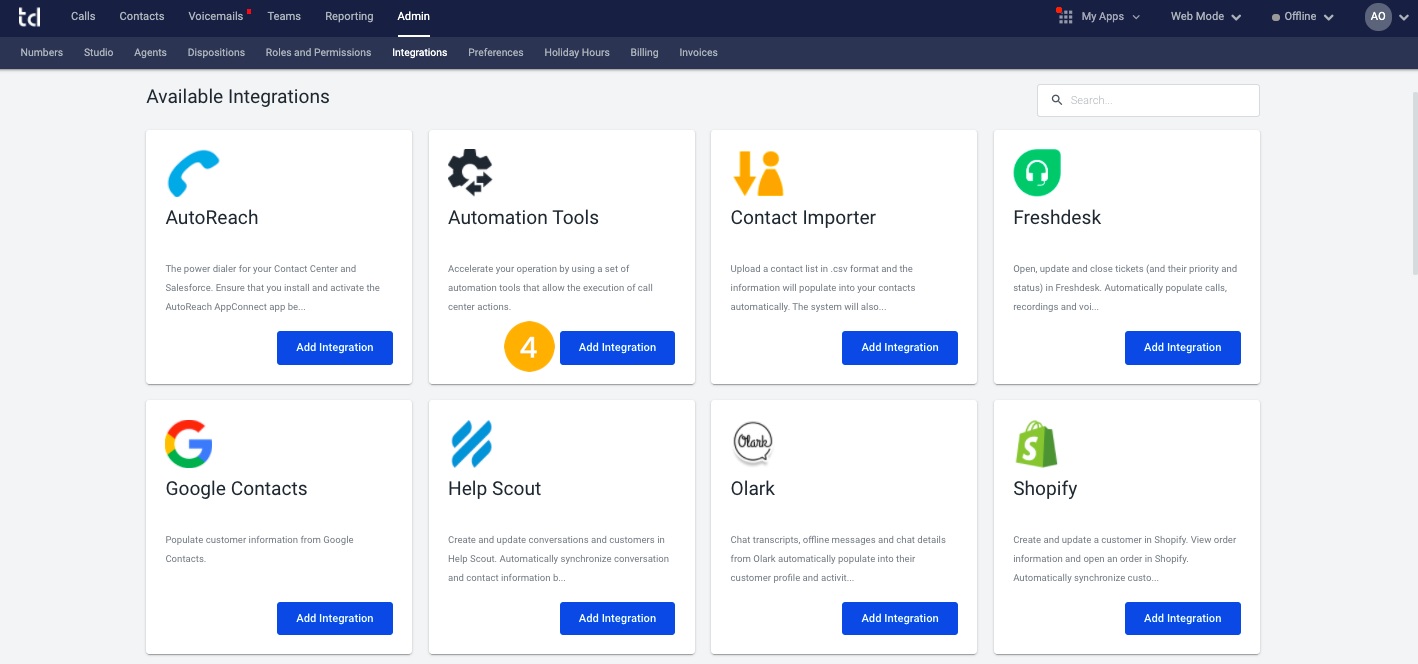 5. Locate the Automation Tools integration from the list of available integrations and click on Add Integration [4].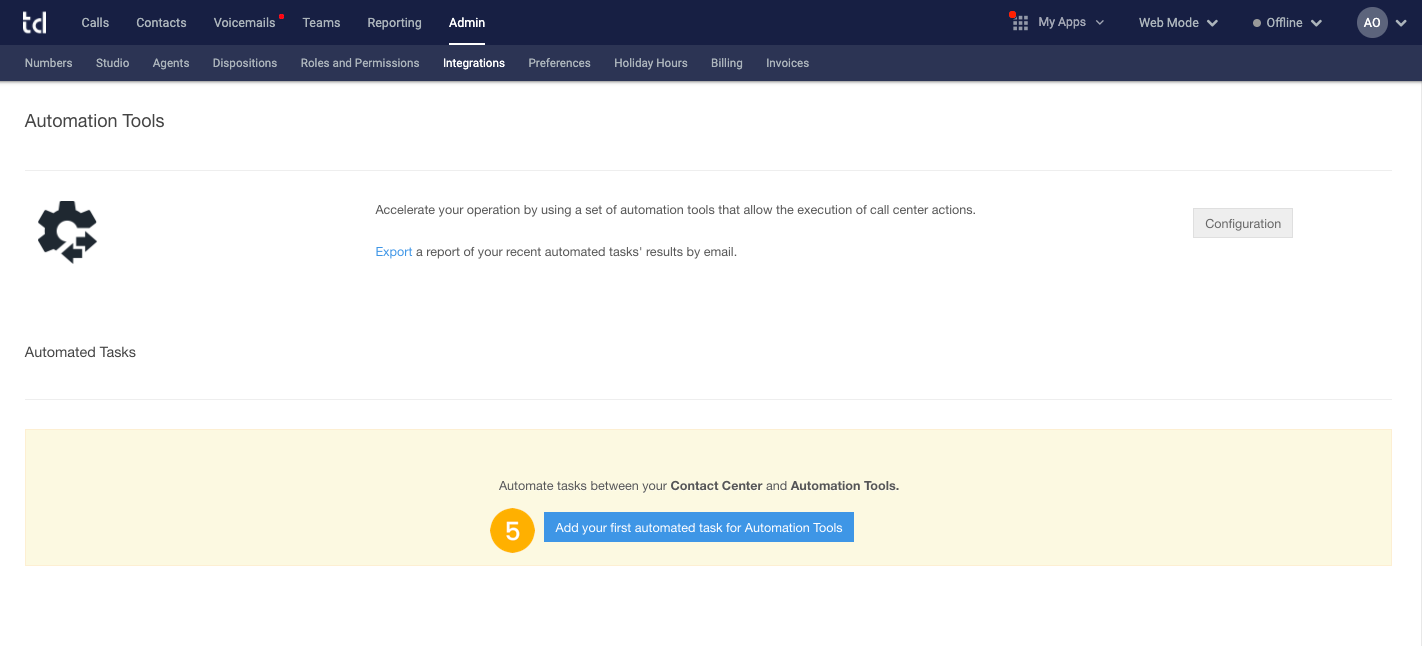 6. On the next screen, click on "Save" to add the Automation Tools integration. You will then be led to the automations page, where you can add a new automation task.
7. Click on Add your first automated task for Automation Tools [5].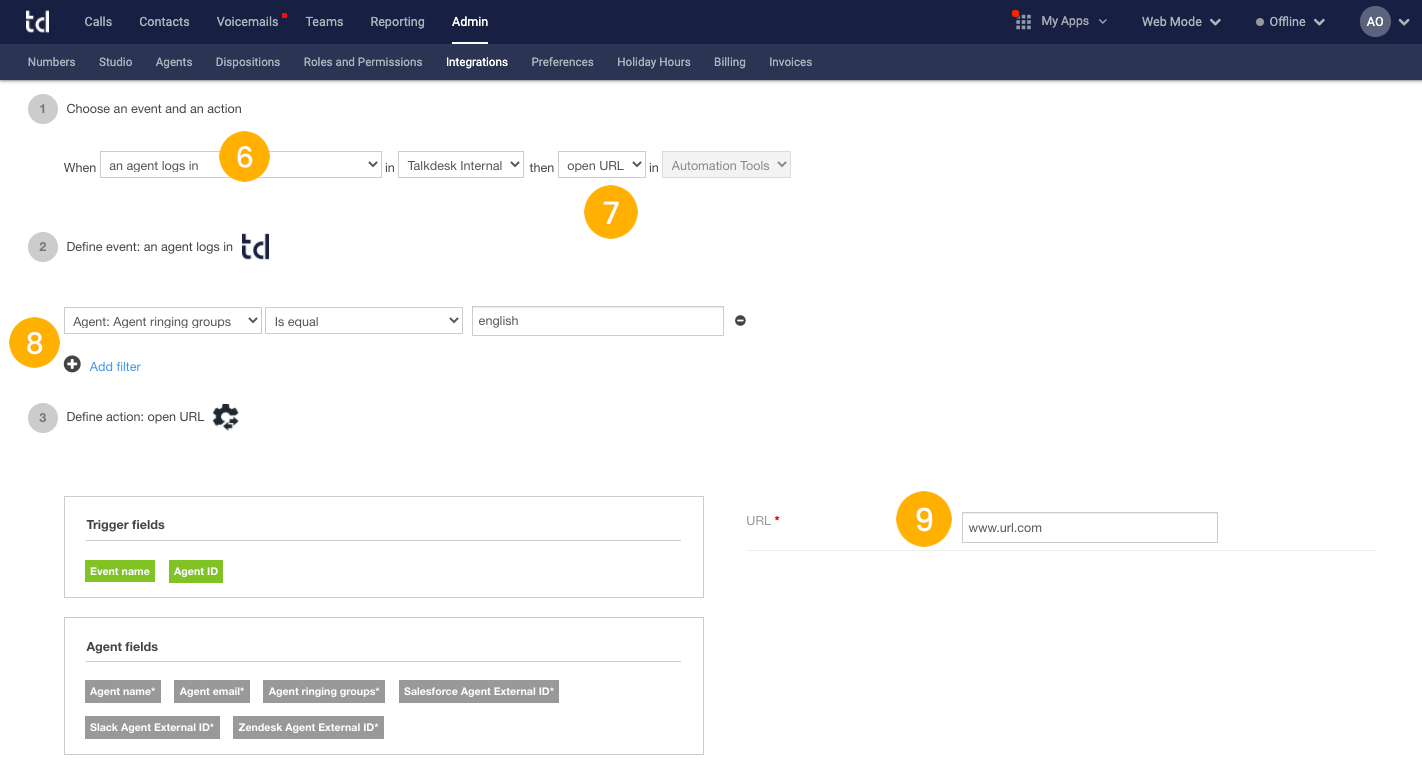 8. Select the trigger event [6] from the list of permitted triggers for this automation task:
a transferred call is answered.
a voicemail is assigned.
an agent logs in.
an agent logs out.
an agent status changes.
an inbound call ends.
an inbound call starts.
an inbound disposition code is set.
an outbound disposition code is set.
an outbound call ends.
an outbound call is missed.
an outbound call is ringing.
an outbound call starts.
7. Select the action, which is "Open URL" [7].
8. If necessary, click on Add filter [8] to further define the moment when the automation is fired, based on a series of available parameters.
9. Add the URL that will be opened on the agent browser [9]. The URL can have dynamic fields from the trigger fields or context variables.
10. Click "Save" at the bottom of the page to complete the process.