When you open Talkdesk Guardian™, you're redirected to the "Overview" page.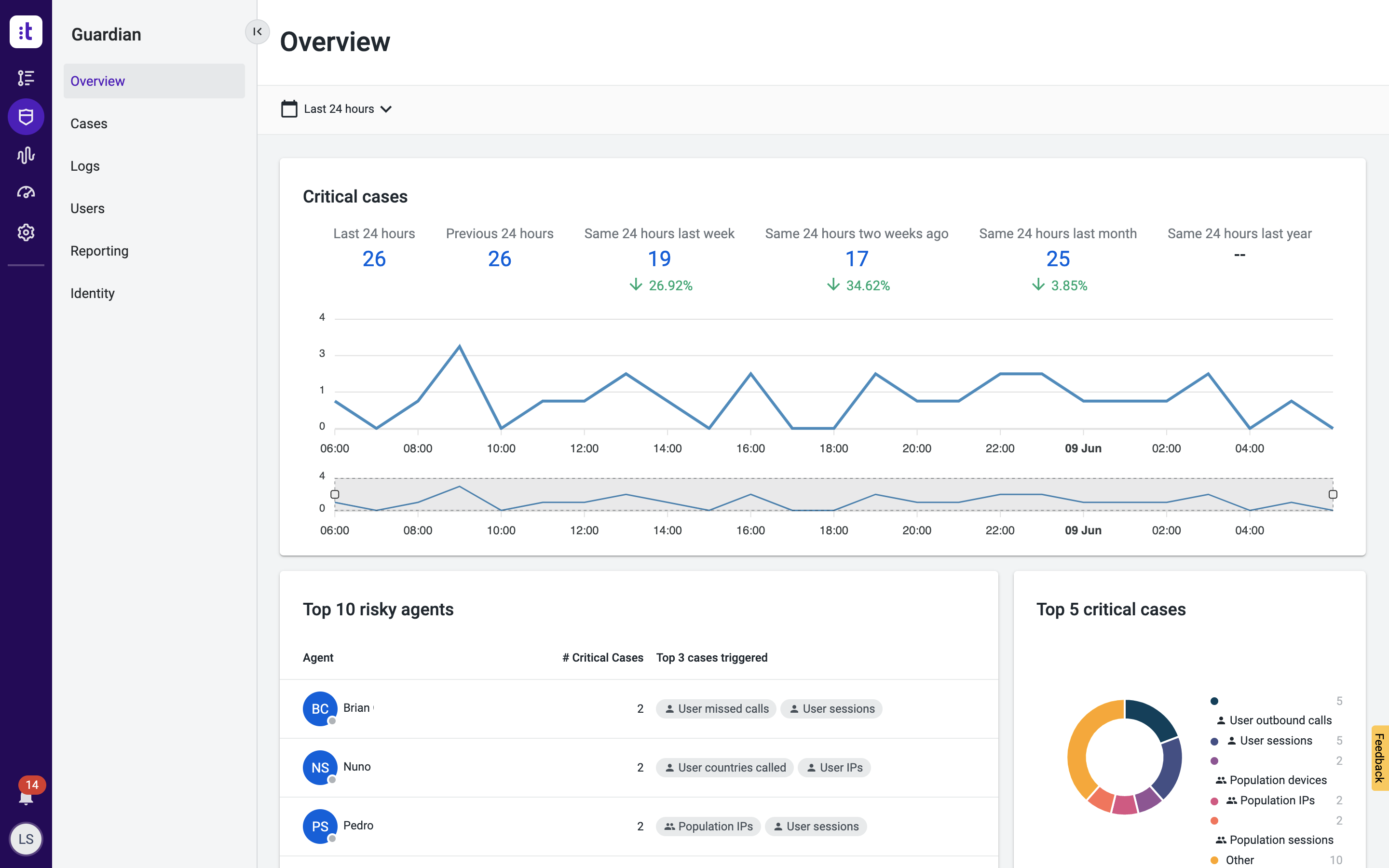 In there, you can check the following information: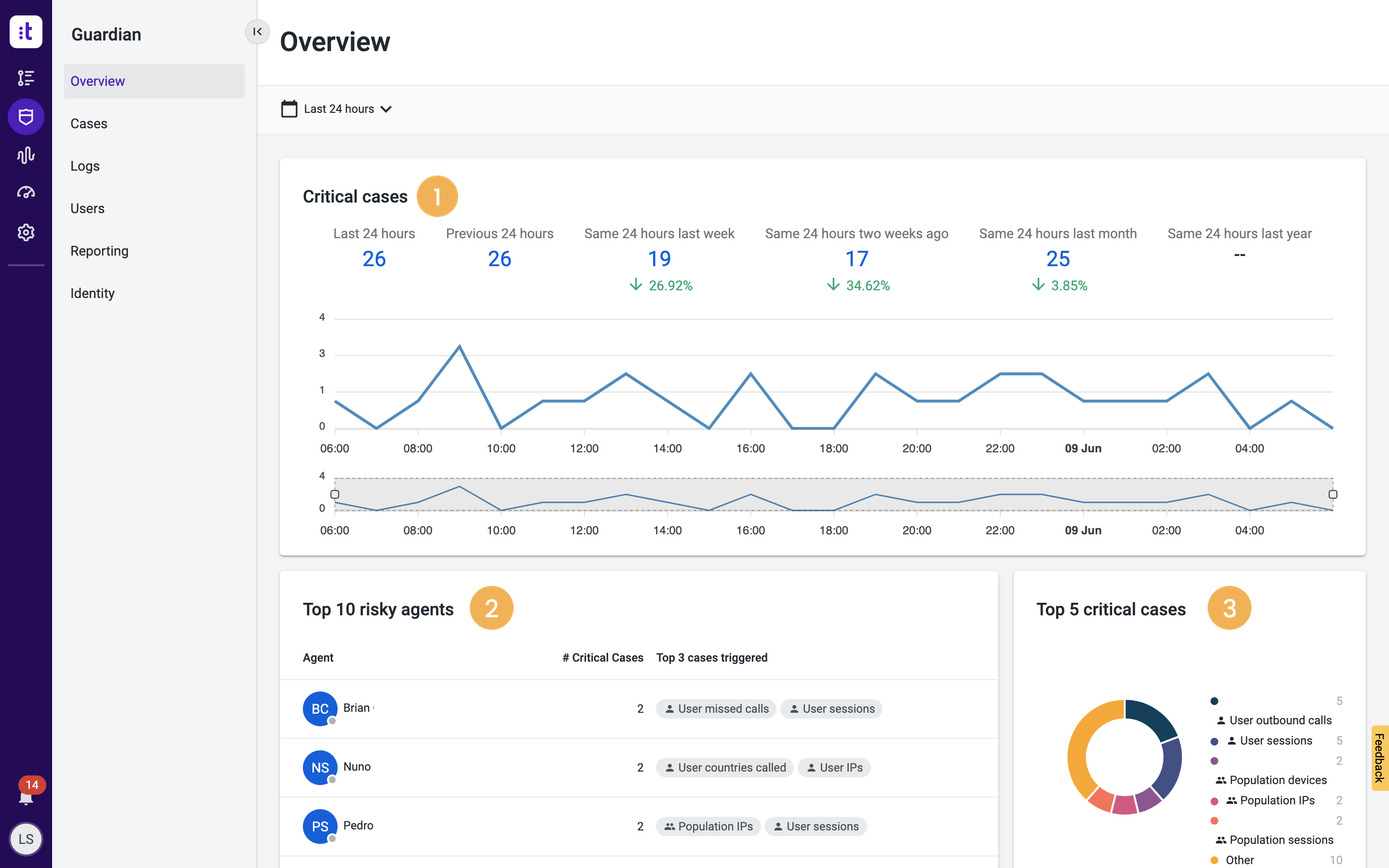 The homepage displays various insights and resumes the "Critical cases" [1], "Top 10 risky agents" [2], and "Top 5 critical cases" [3].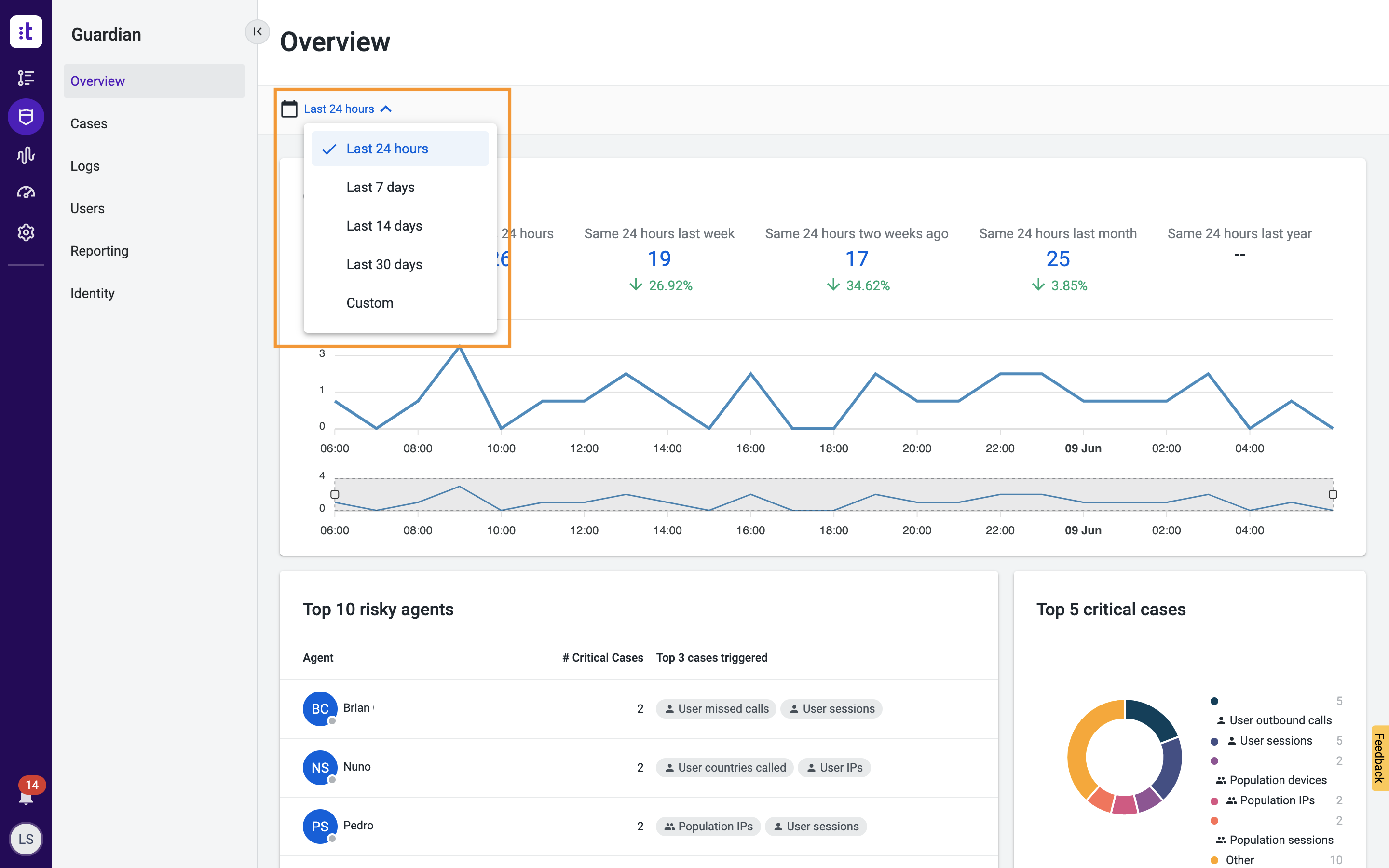 You can filter the information accordingly with the selected period of time.
Tip: By default, it's set up for the "Last 24 hours", but you can customize it and select a date up to one year back.
Critical cases
In this widget, you can access more detailed information after clicking on one of the time frames.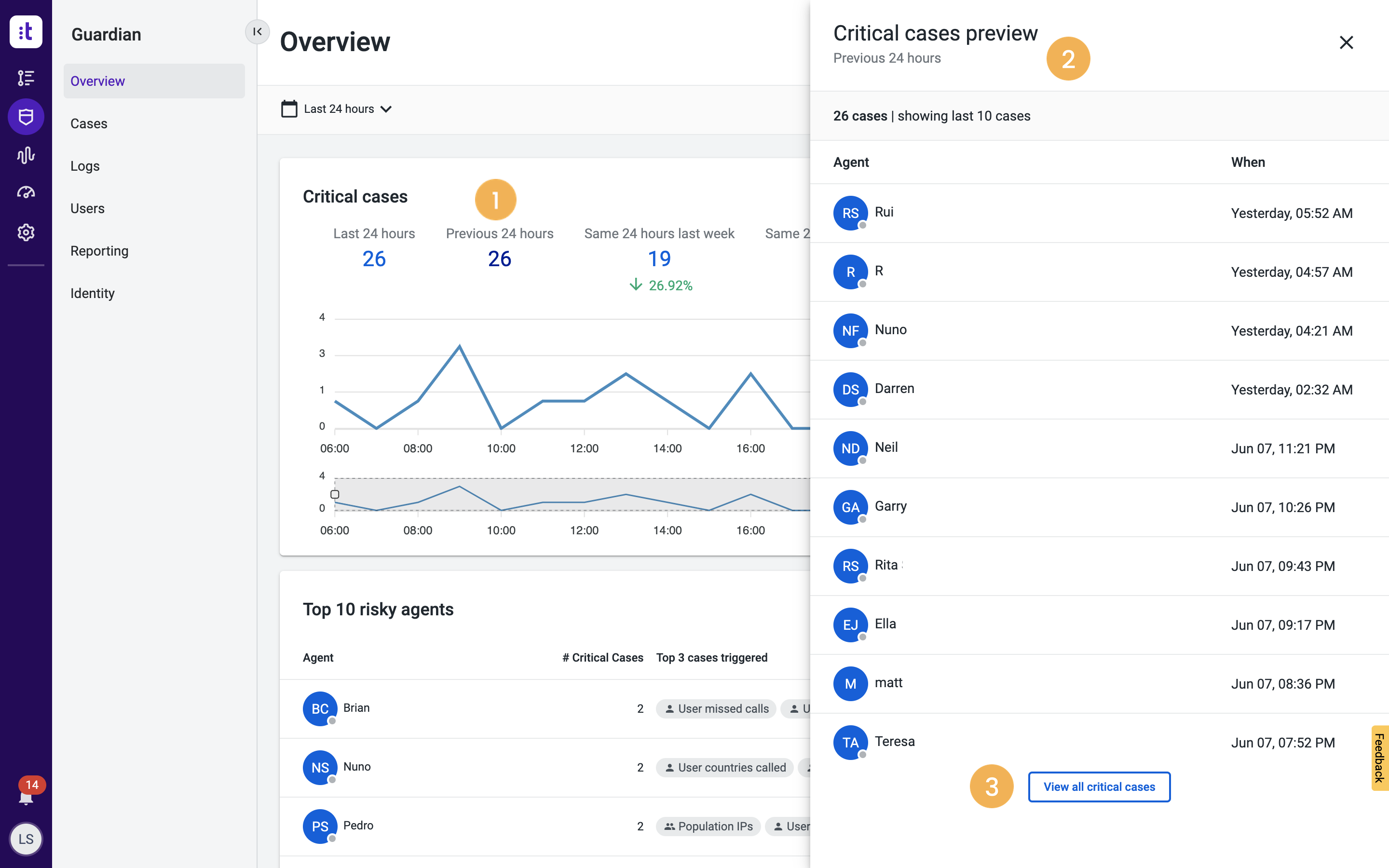 In this example, if you select Previous 24 hours [1], a pop-up window will appear on the right side with the "Critical cases preview" [2], and with the agents' names. If you select View all critical cases [3], you will be instantly redirected to the Cases page.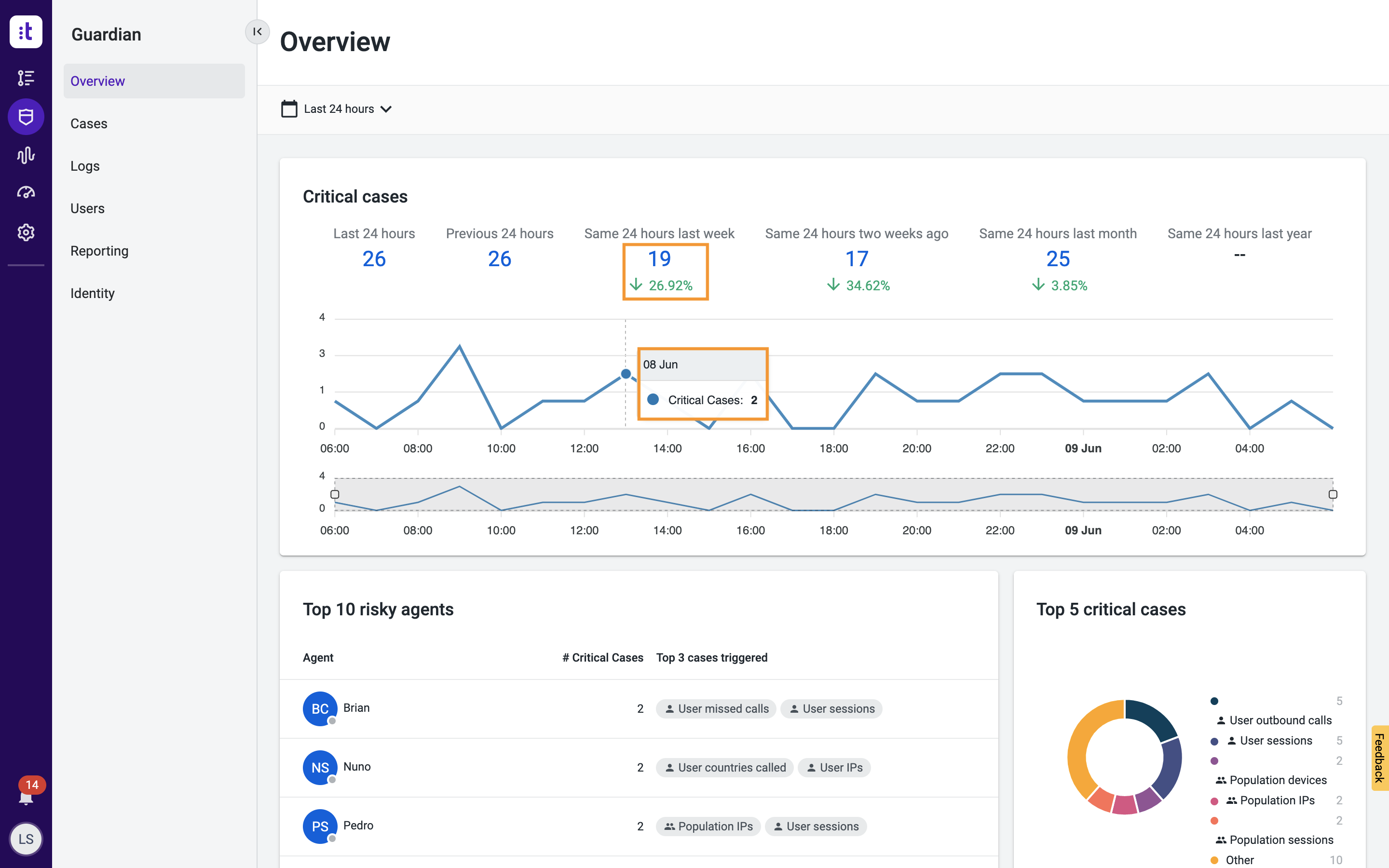 Below the number of detected cases, according to the selected filter, you will see the evolution in comparison with the previous 24 hours (of the previous day, weeks, months, or year). In this example, there was a decrease of 26.92%. Besides this, if you hover the mouse on the graph you can confirm the number of cases per day. If you click there, a new pop-up window will appear.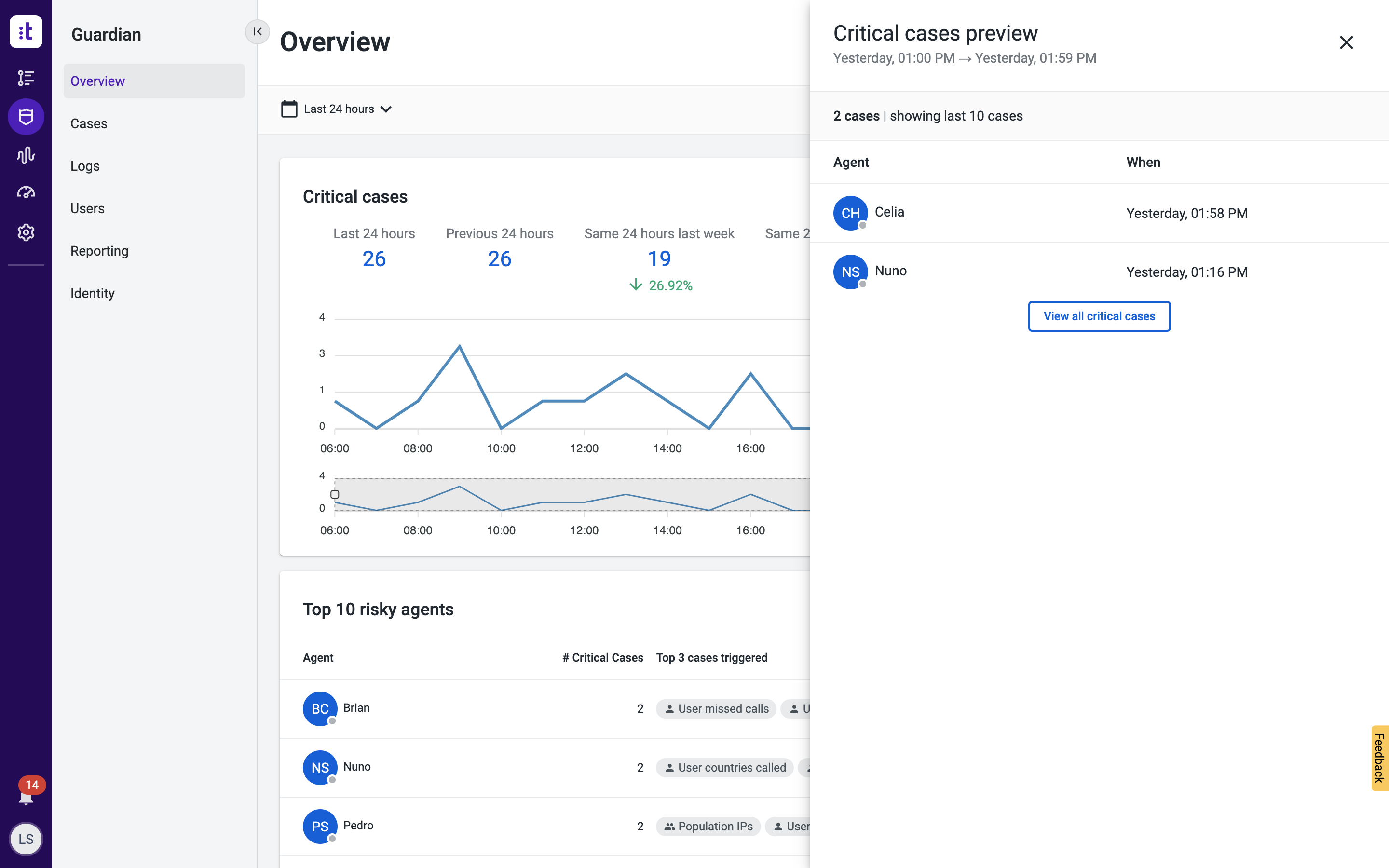 You can view the specific date and time of the occurrence, as well as the agents' names. You can close the new info by clicking on the "X" icon in the top right corner.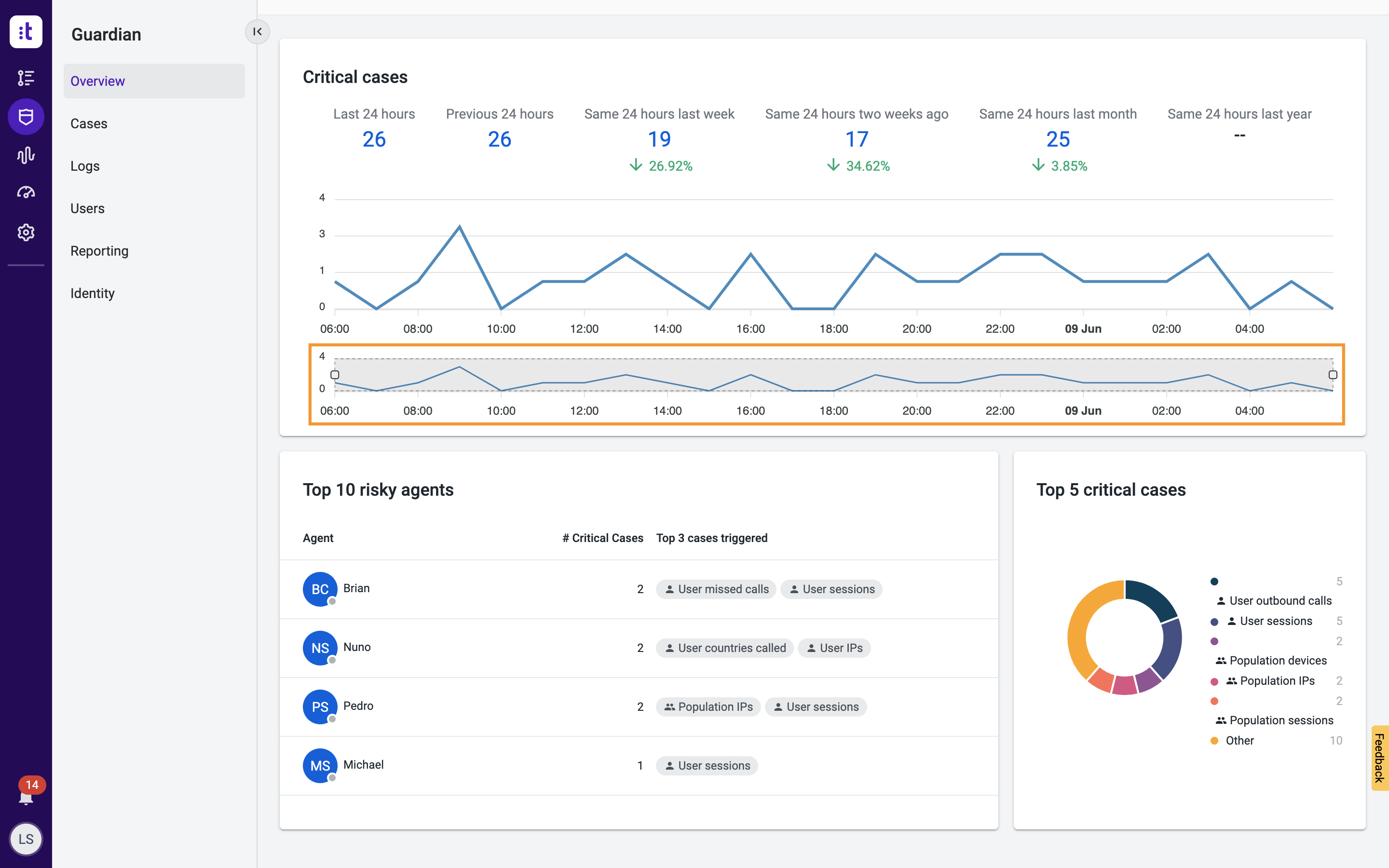 At the bottom of this section, you have another bar. It allows you to zoom in and out the chosen time on the filters. To do that, you just need to hold-click and drag the handle, the icon where we click to drag/resize the bar.
Top 10 risky agents
As an admin, thanks to this widget, you can get the list of the 10 riskier agents of your project, with more accurate details.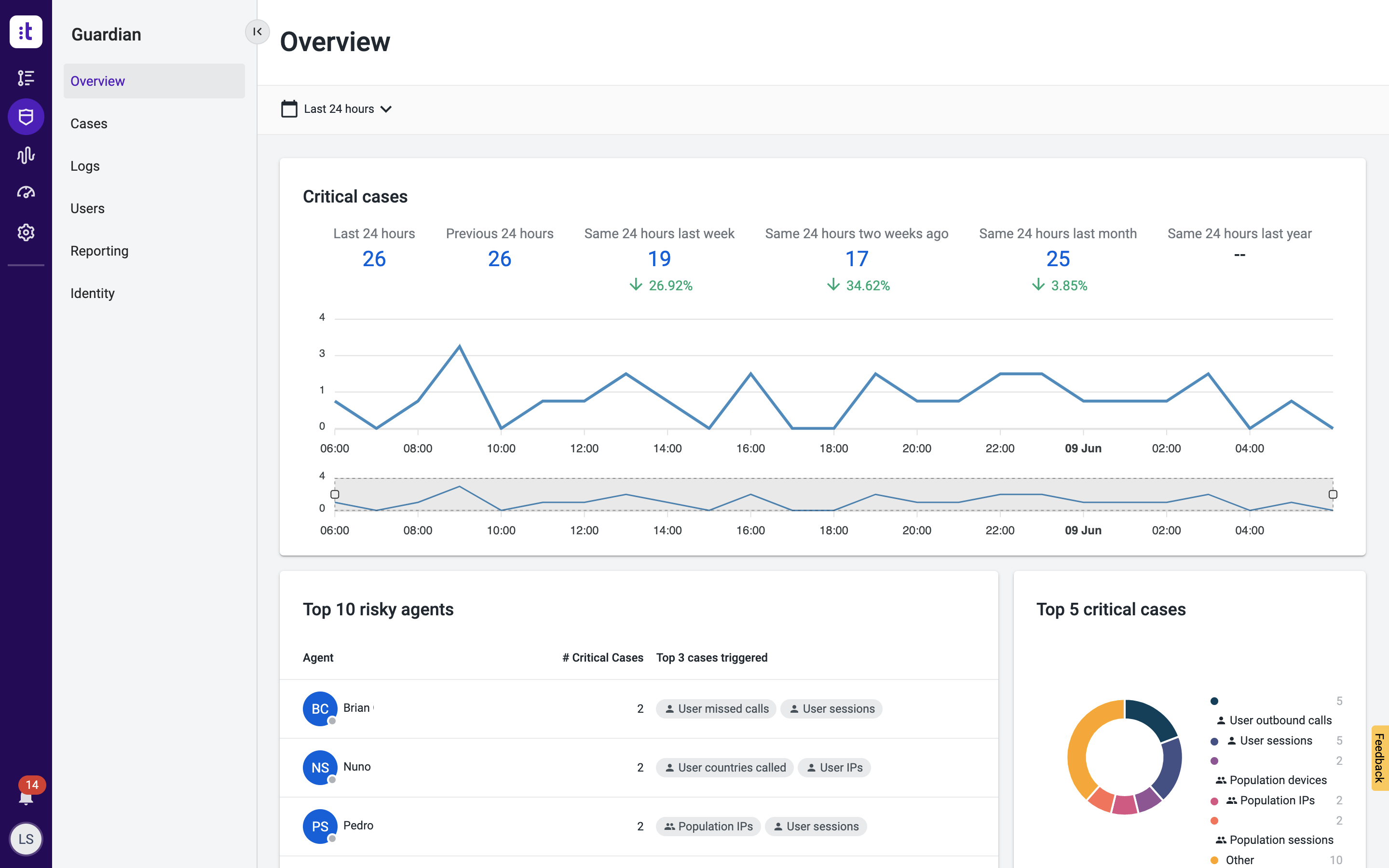 You can see the number of "Critical Cases" each agent had and the "Top 3 cases triggered". Clicking on it will display the specific information, on the right side of the screen.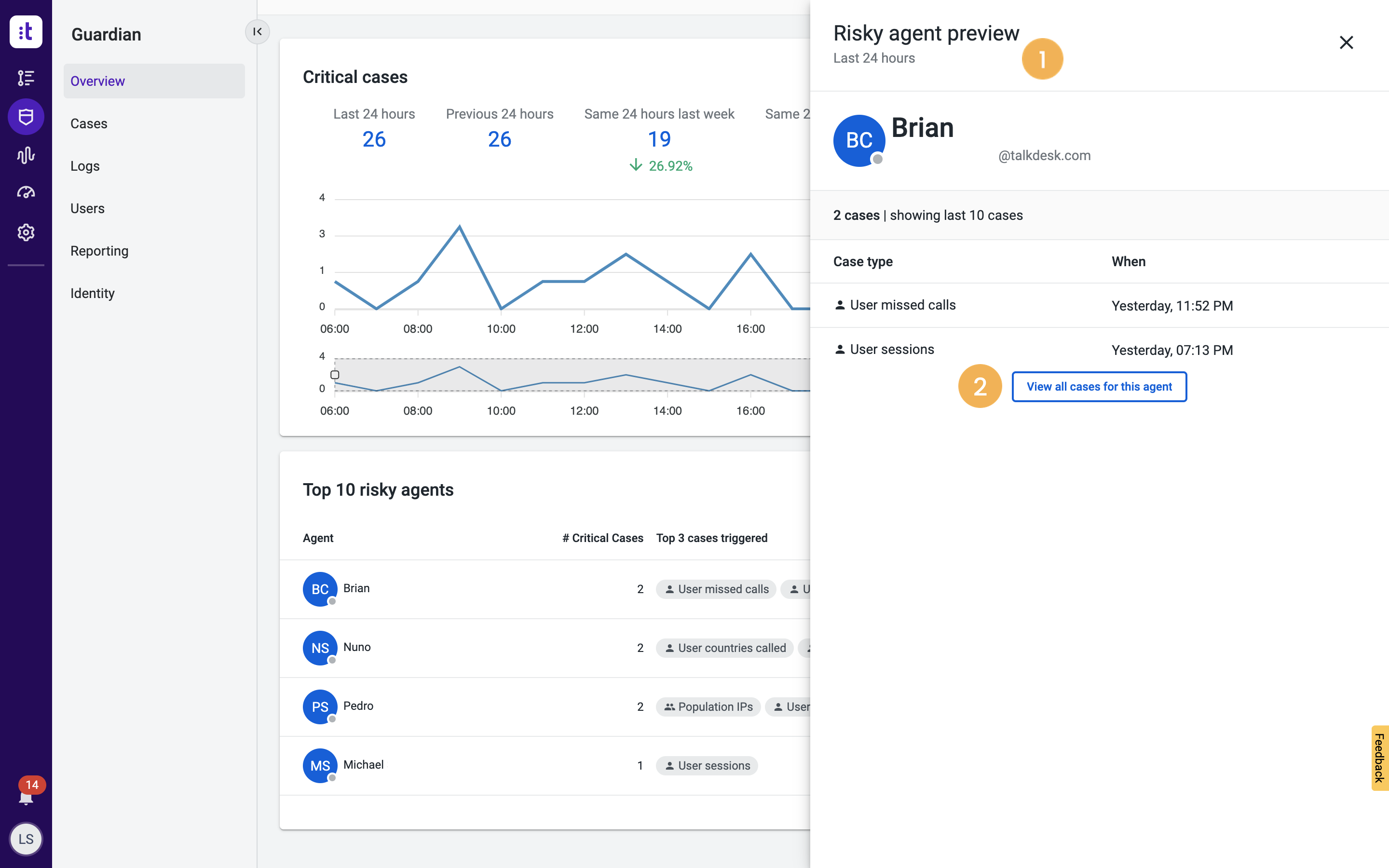 On the "Risky agent preview" [1], you'll have the complete list of the cases, with their dates. If you wish, you can access the complete cases list for that agent. Just hit View all cases for this agent [2].
Top 5 critical cases
On this graphical representation, you can easily recognize the different types of cases through colors.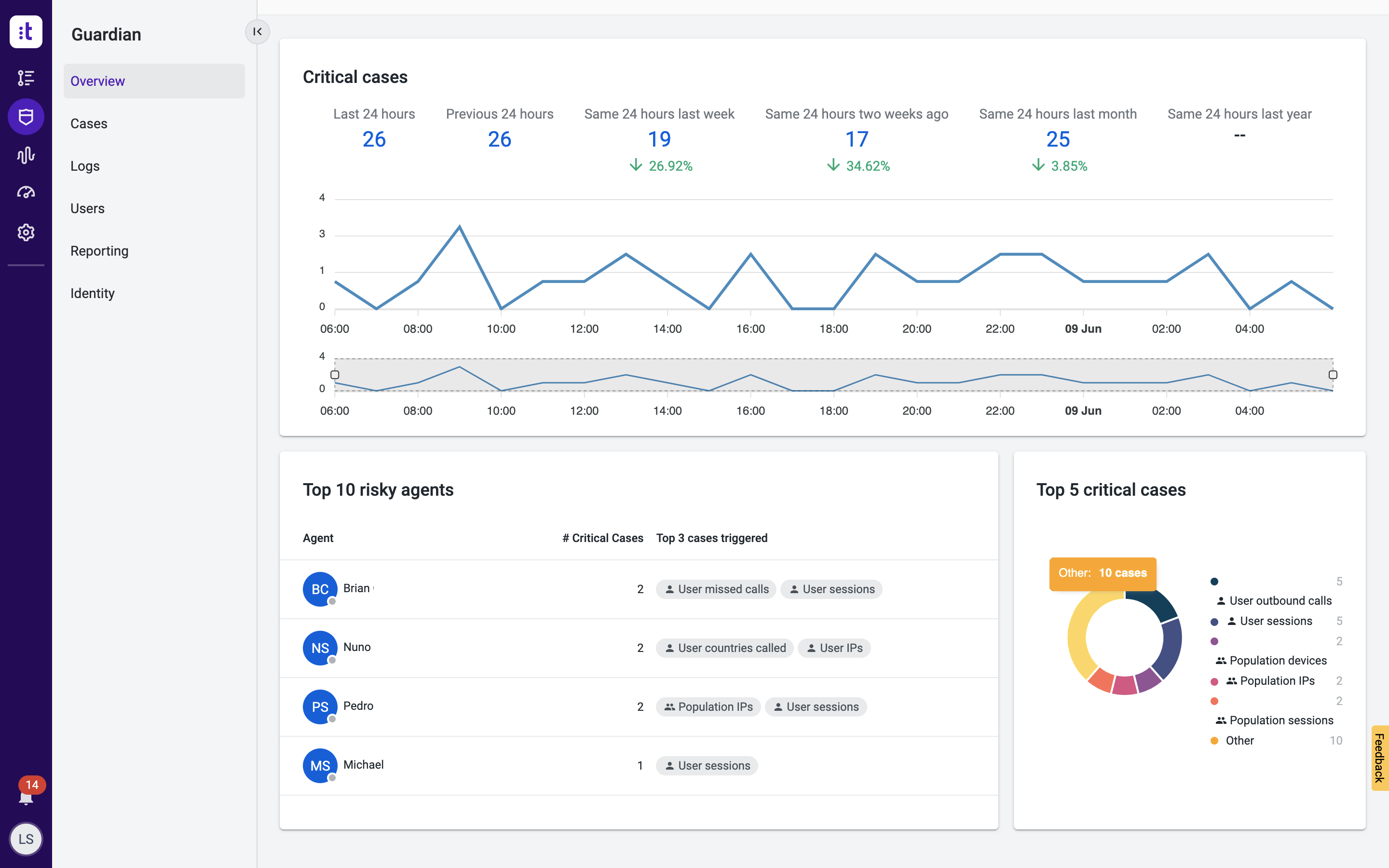 If you pass your mouse cursor over the graph, you will get the number of cases for each occurred type, also available in the list below the graph.