Send messages to any Slack #channel or @user based on real time events from your team's operations. The setup is quick and easy and no programming is required. Just enter your Slack account information and the integration process is finished.
Follow these steps to activate the integration: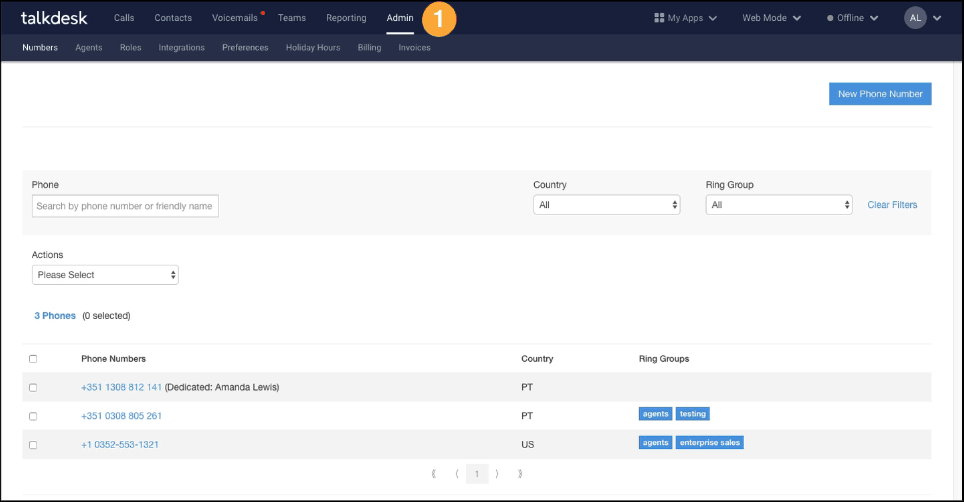 Log in to your Talkdesk account as an Administrator. (Note: You must have admin rights in  Talkdesk but do not need to be a Slack admin).
Click the 'Admin' section [1].
Select the 'Integrations' tab [2].
Click the Slack 'Connect' button [3].
Confirm your required integration settings option. 
Note: Make sure to tick the 'Preview Actions' option. Without this option selected you won't be able to select users and channels in Slack.
Press the 'Add to Slack' button [4].
This will open a Slack sign in page: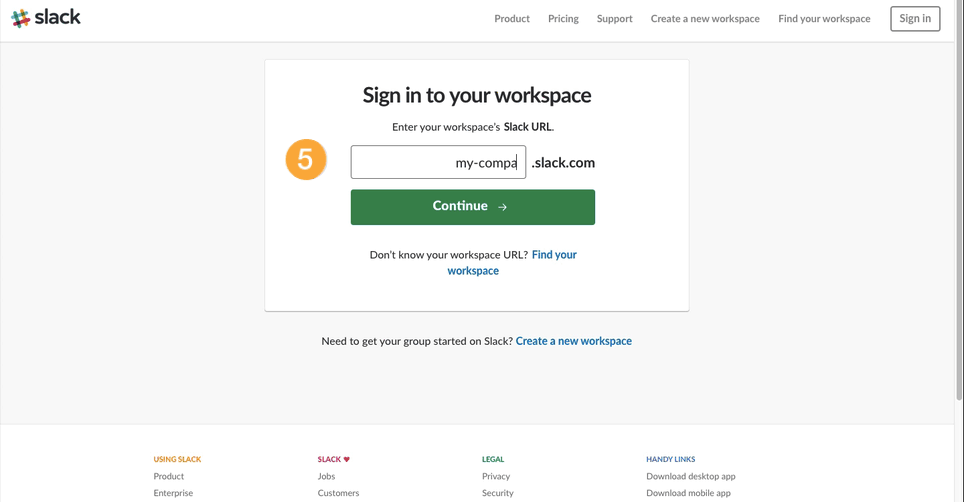 Enter your team's Slack domain [5].
Enter your email address and password to log in to your Slack account [6]. You must then review and authorize Talkdesk to access your Slack account [7].
The Talkdesk and Slack integration is now complete and you can start adding your automations!