Setting up the Shopify integration is simple. No programming is required; just enter your Shopify account information and the integration process is complete.
With one-click integrations, your team will be up and running in minutes.

Get Your Shopify API Key
Please log in to your Shopify account as an Administrator and follow these steps:
Select 'Apps' [1] on the left menu.
Click on the link 'Manage private apps' [2].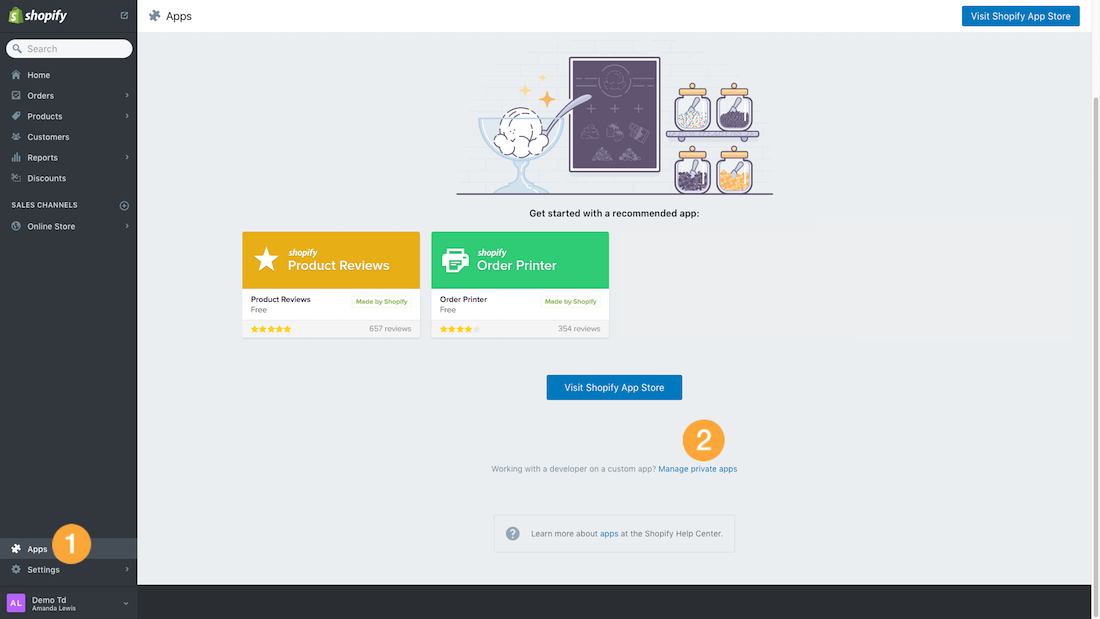 Click on 'Generate API credentials' [3].

Type in a name for your app and, if you wish, add a Contact email [4] .
Check and set the appropriate permissions [5]. You can also do this later.
Click on 'Save' [6].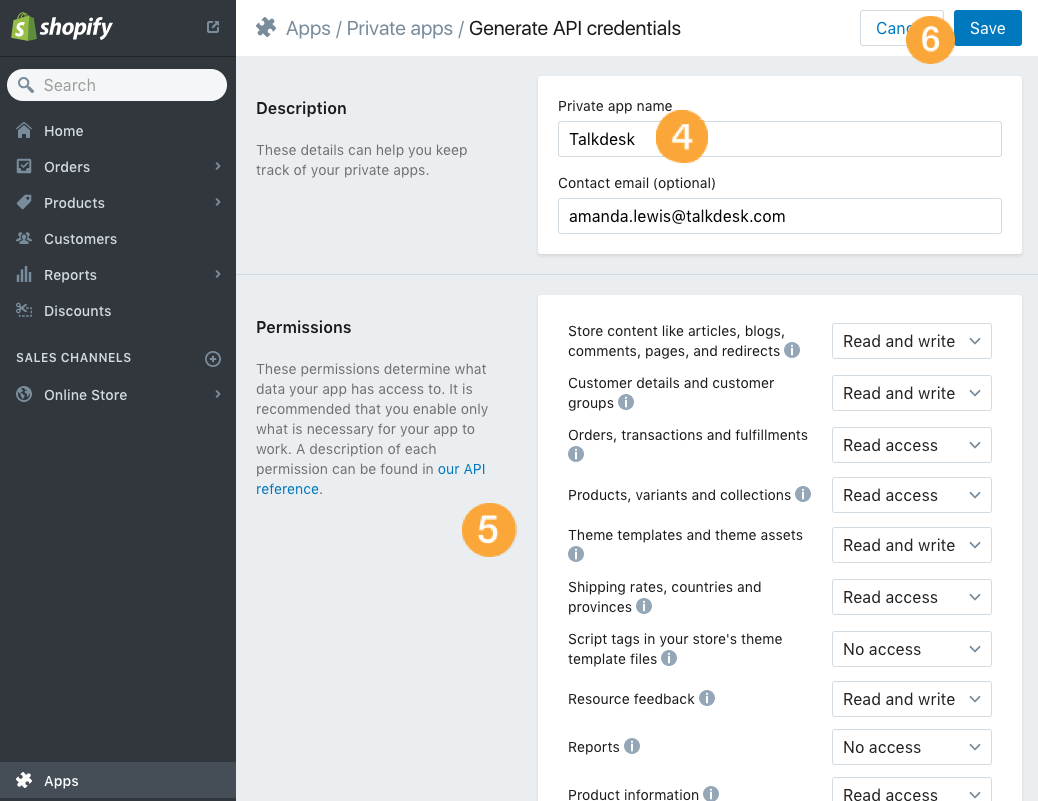 The authentication information will be updated and you need to copy the generated 'API key' and the 'Password' [7].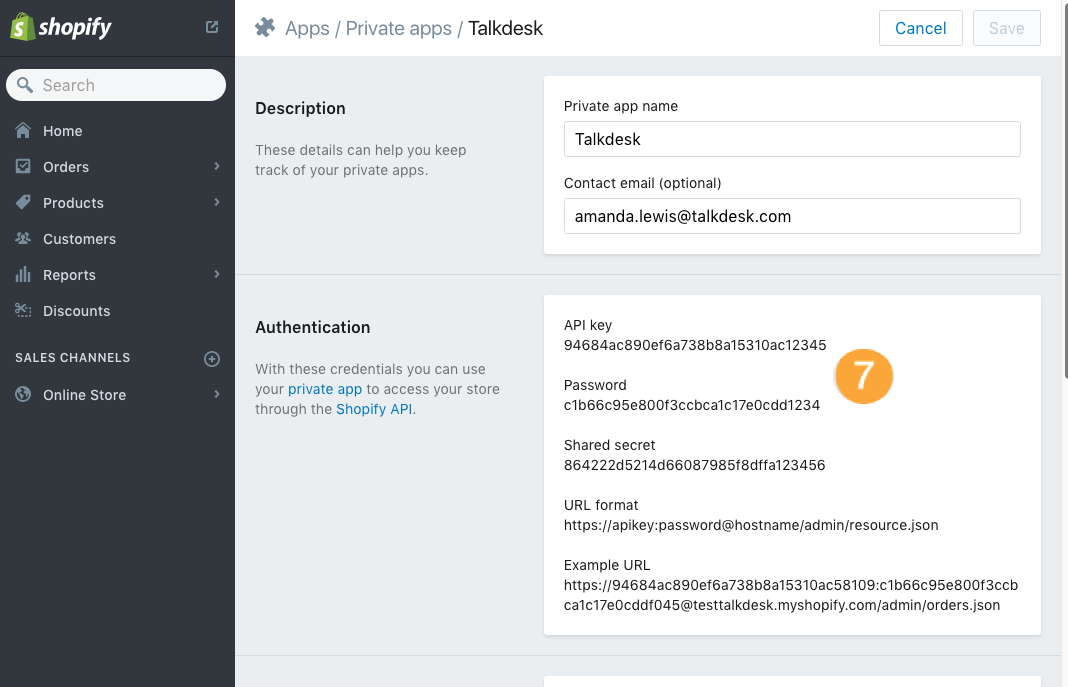 Activate the Shopify Integration in Talkdesk
Now that you have the authentication details from Shopify, please log in to your Talkdesk account as an Administrator and follow these steps:
Click on the 'Admin' tab [8] at the top of the page.
Select the 'Integrations' tab [9] and click on the Shopify 'Connect' button [10].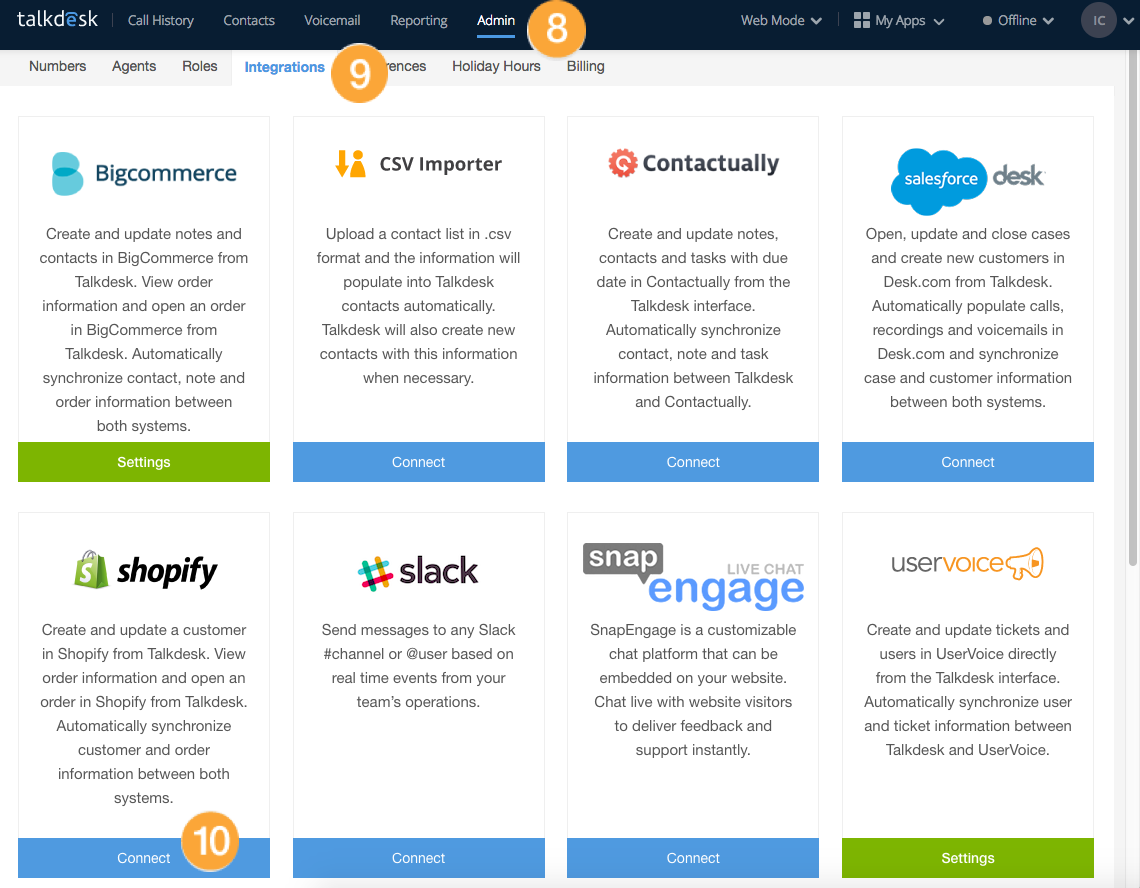 In the form, do the following:
Enter your Shopify sub-domain in 'Account name' [11].
Paste the 'API Key' and 'Password' [12] that you copied from Shopify.
Select the appropriate boxes to synchronize contacts and interactions [13].
Once you have completed these steps click 'Save' [14], and that's it!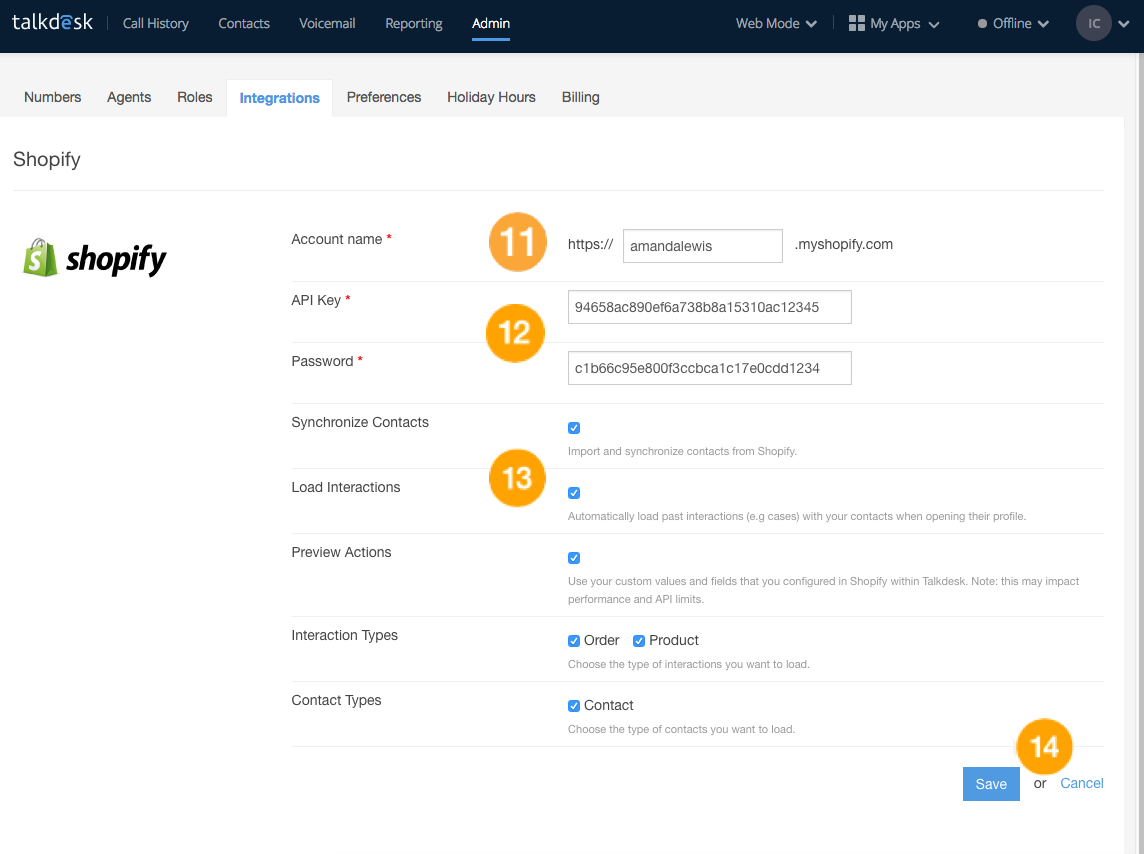 The Talkdesk and Shopify integration is now complete and you can start adding your automations. 
If you have any questions or would like any assistance, do not hesitate to contact us at support@talkdesk.com.