Talkdesk® is developed on open principles and allows you to strategically maintain your existing telephony infrastructure and carrier relationships. Pair your voice provider services and numbering with the Talkdesk platform to take advantage of the leading cloud contact center without disrupting your existing operations.
Talkdesk BYOC™ is a standards-based solution that offers greater flexibility than traditional SIP forwarding capabilities and further accelerates time to value.
BYOC is a SIP Trunking Gateway that allows you to choose your preferred voice connection. You can move to the cloud at your own pace, get international elastic scalability, and ensure global protection.
BYOC supports SIP over the Internet, TLS over the Internet, IPSec, and Direct Connect, as well as the most used codecs: G711u, and G711a.
Media codec: G.711μ-law (PCMU) / G.711a-law (PCMA).

DTMF:

RFC 4733 (RFC2833).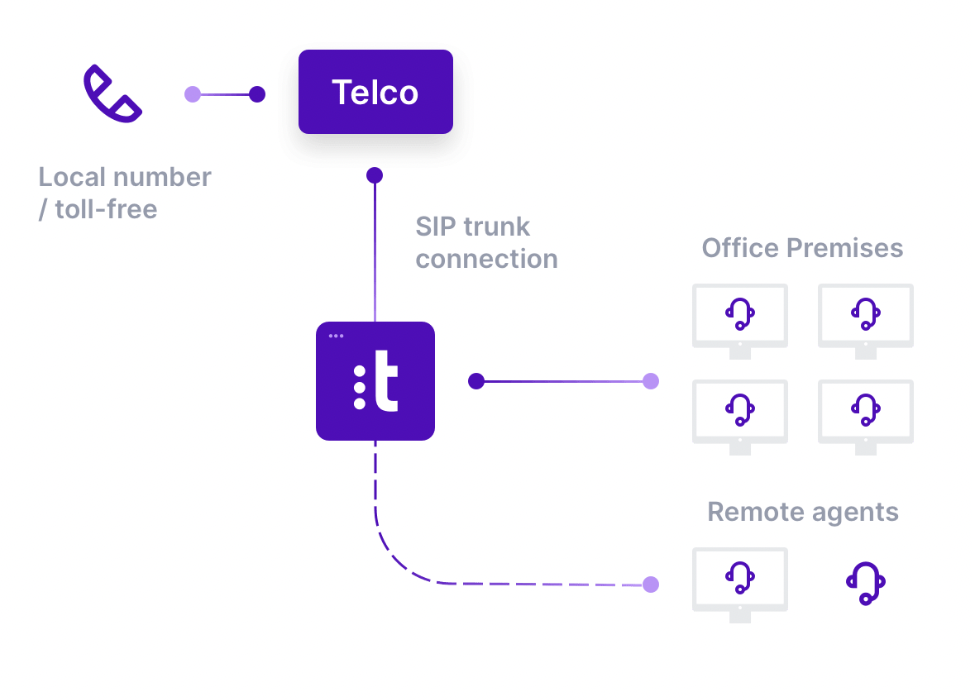 For additional information, please refer to our BYOC datasheet. To learn more about the technical requirements and limits of Talkdesk BYOC, please go here.