Follow these steps to activate the Talkdesk and OnePageCRM integration:
1. Log in to your Talkdesk account as an Administrator and click on Admin [1].
2. Select the Integrations [2] tab.
3. Click on Add New Integration [3].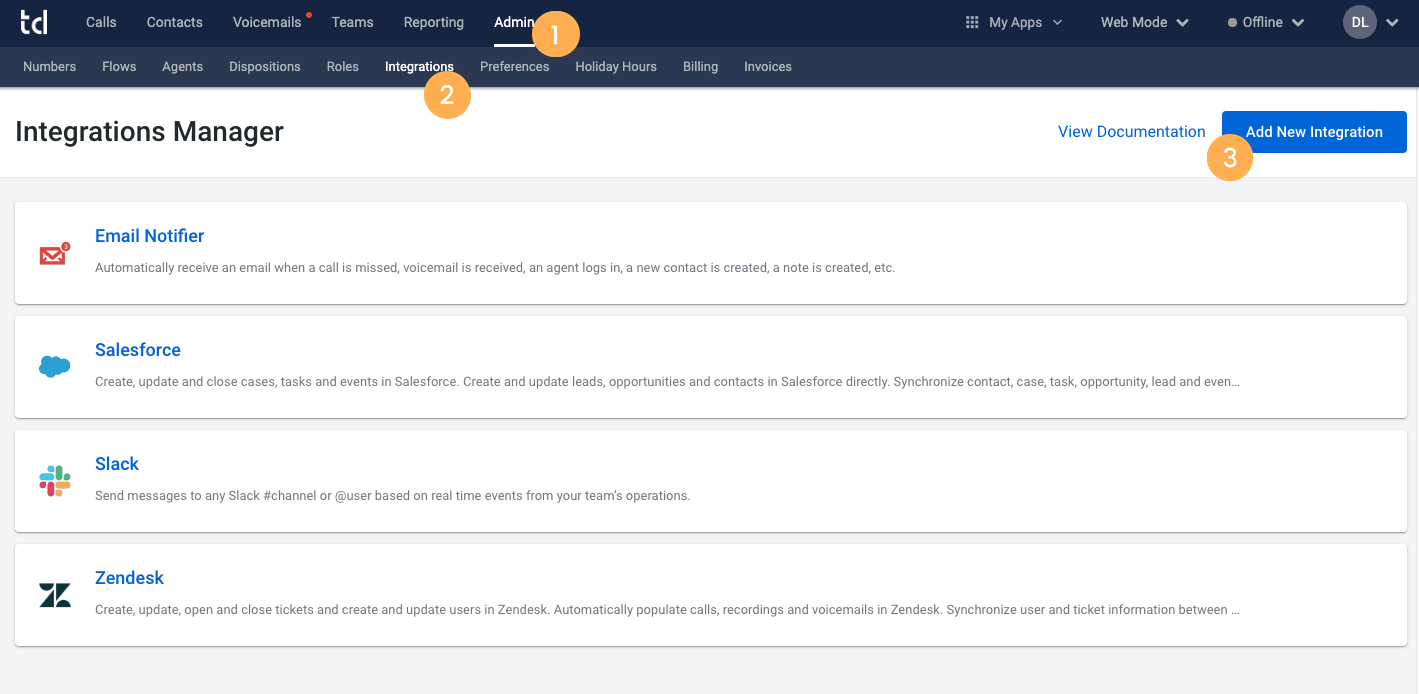 4. Navigate to the OnePageCRM integration and click on Add Integration [4].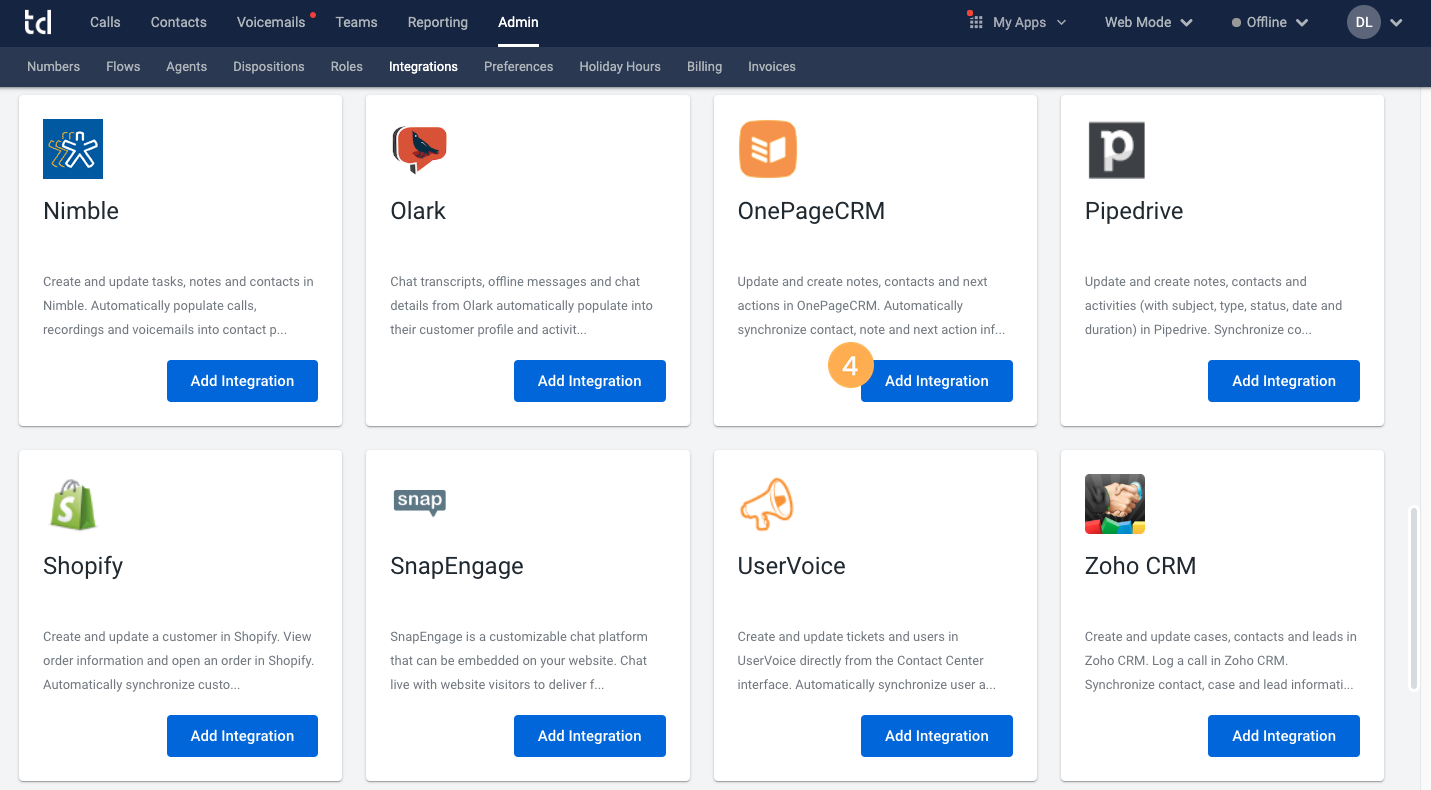 Fill out the form with your OnePageCRM credentials:
5. Enter your "Email Address" and "Password" [5].
6. Select the appropriate boxes [6] for synchronization and interactions.
7. Click on Save [7].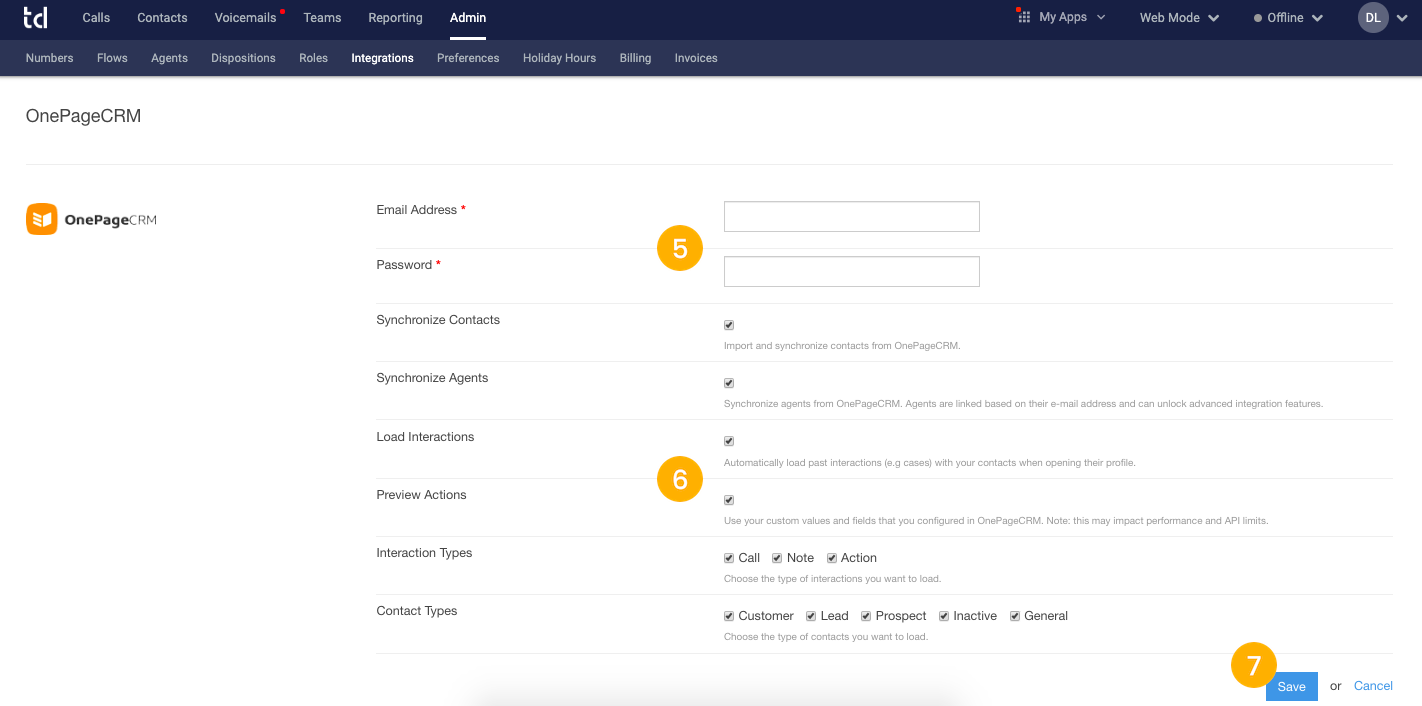 The Talkdesk and OnePageCRM integration is now complete. You can start adding your automations.