OnePageCRM integration setup is quick and easy.
No programming is required: just enter your OnePageCRM account information and the integration process is complete.
Follow these steps to activate the integration:
Log in to your Talkdesk account as an Administrator.
Select the 'Admin' section at the top of the page [1]. 
Select the 'Integrations' tab [2] and click on the OnePageCRM 'Connect' button [3].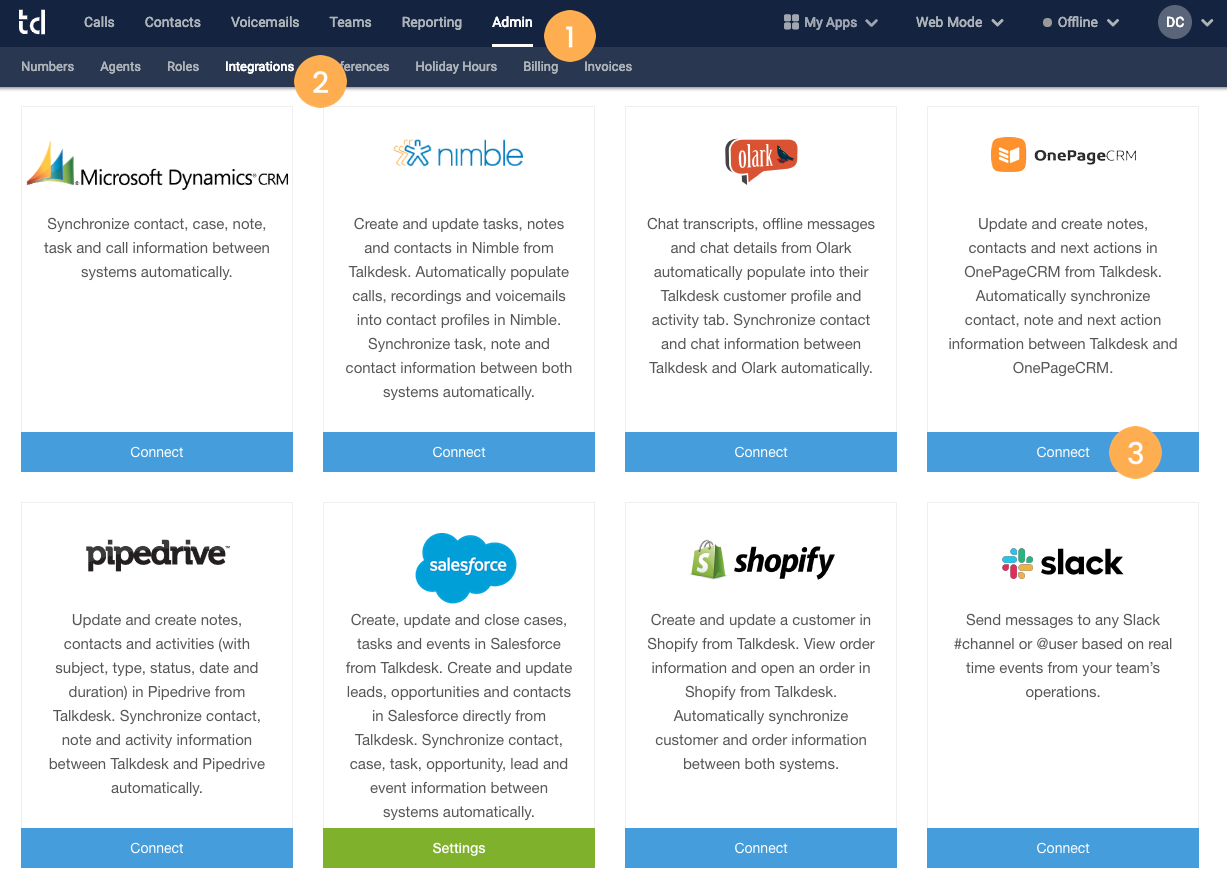 Fill out the form with your OnePageCRM credentials:
Enter your 'Email Address' [4] and 'Password' [5].
Select the appropriate boxes [6] for synchronization and interactions.
Once you have completed these steps, click 'Save' [7].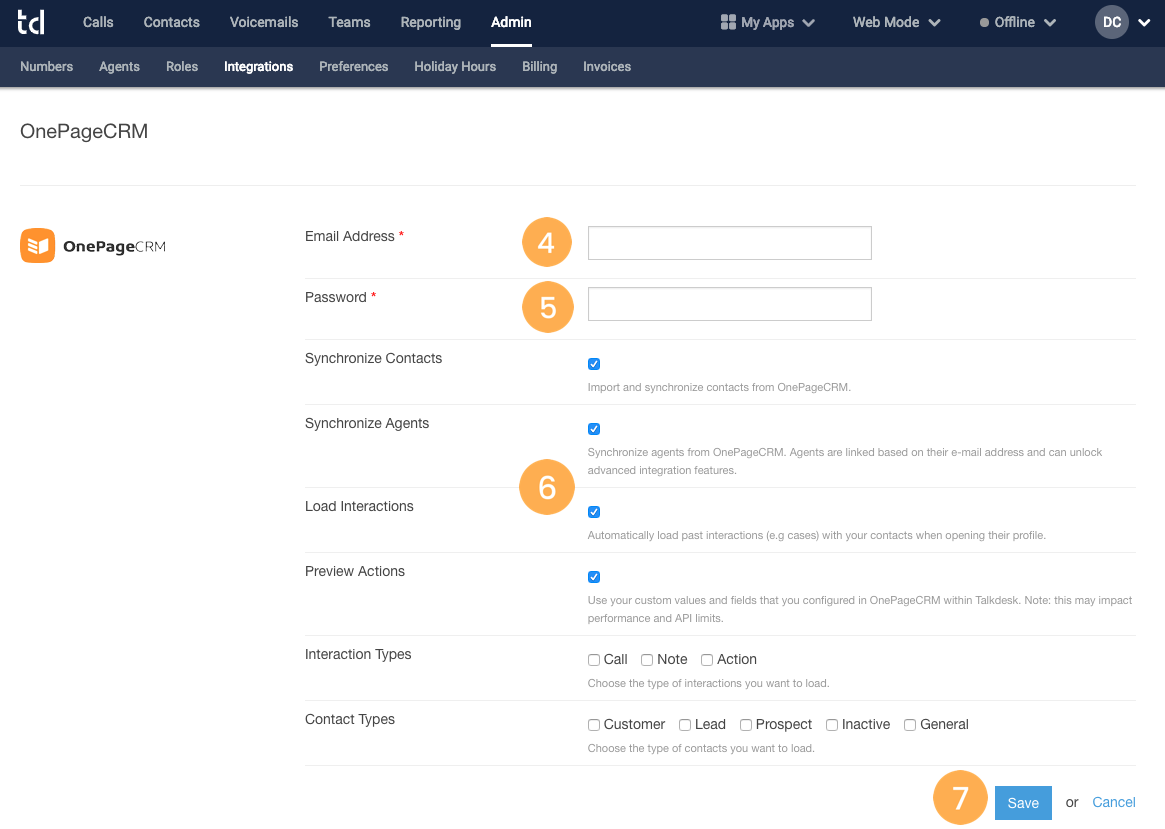 The Talkdesk and OnePageCRM integration is now complete and you can start adding your automations.