Nimble integration setup is quick and easy. No programming is required: just enter your Nimble account information and the integration process is complete.
Follow these steps to activate the integration:
Log into your Talkdesk account as an Administrator.
Select the 'Admin' section at the top of the page [1]. 
Select the 'Integrations' tab [2] and click on the Nimble 'Connect' button [3].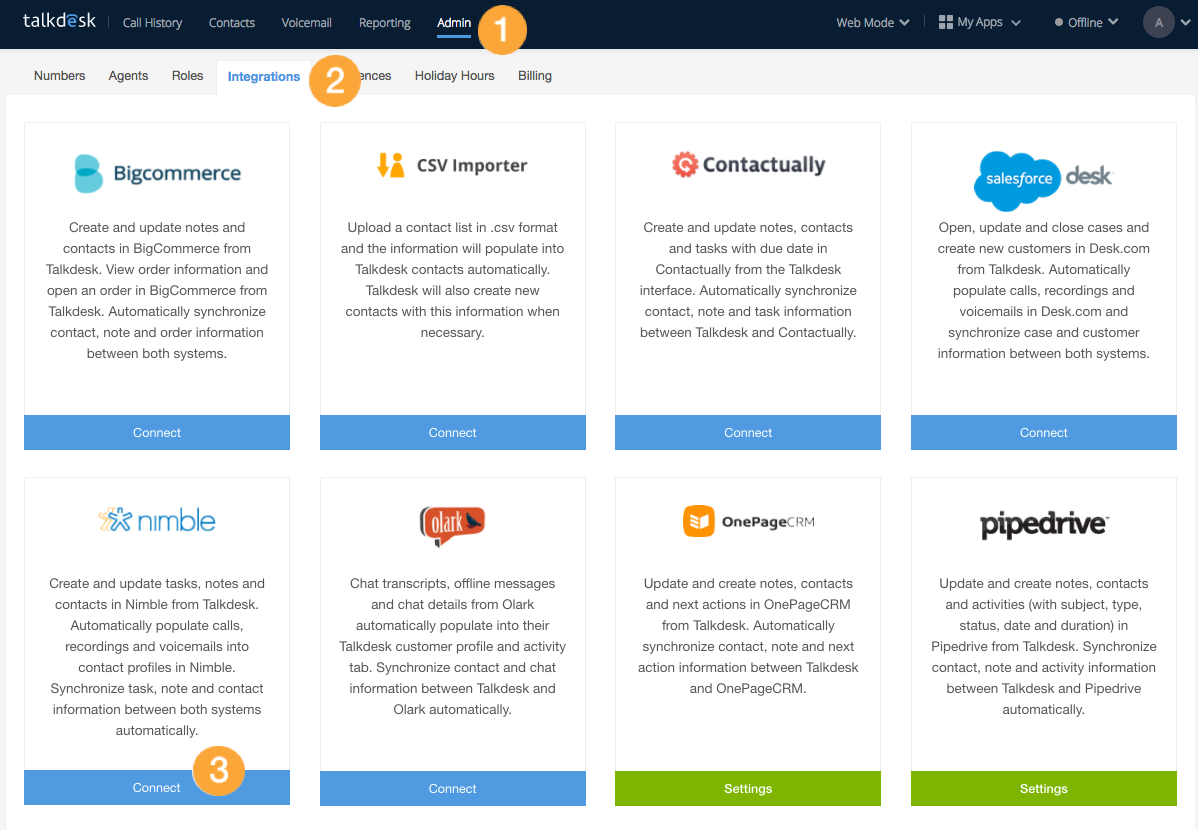 Fill out the form with your Nimble account information.
Type in your 'Account Name' [4] (or type "app" if you don't have a specific Nimble URL). 
Then, select the appropriate boxes [5] to synchronize contacts, interactions and conversation history.
Click on 'Connect Nimble' [6].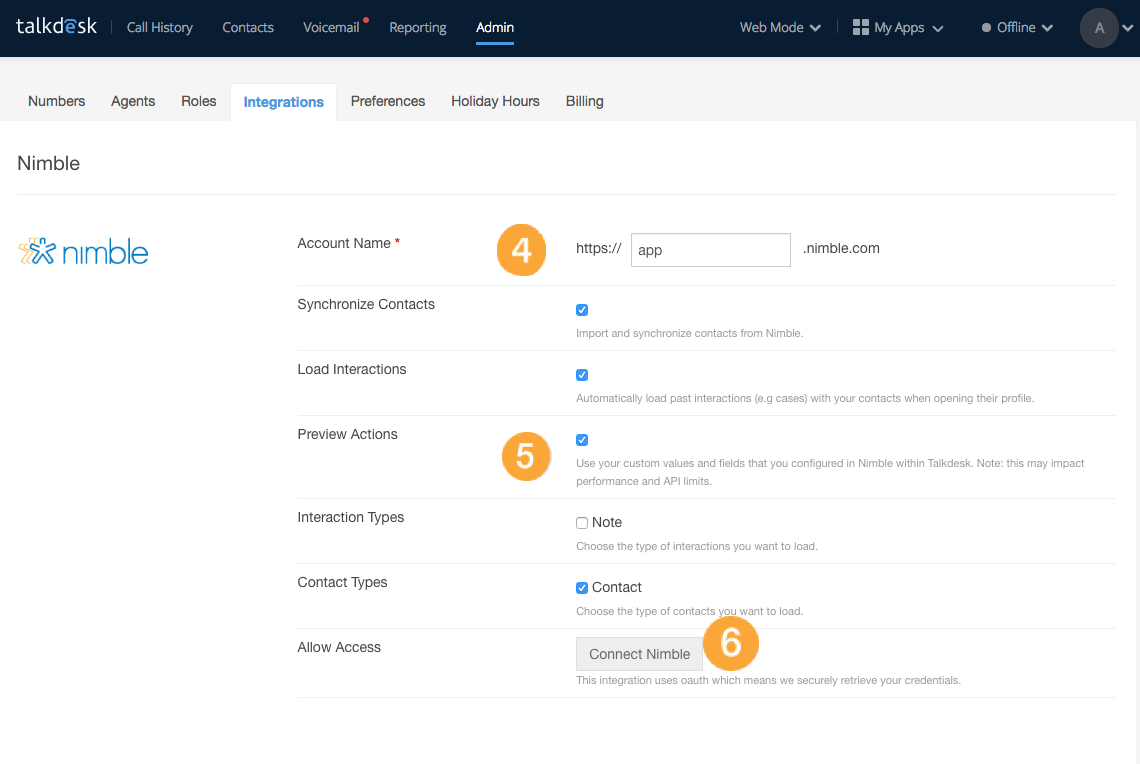 This action will redirect you to the login page of Nimble. You will need to enter your Nimble account name and login information.
On the next window, please click on 'Authorize' [7]: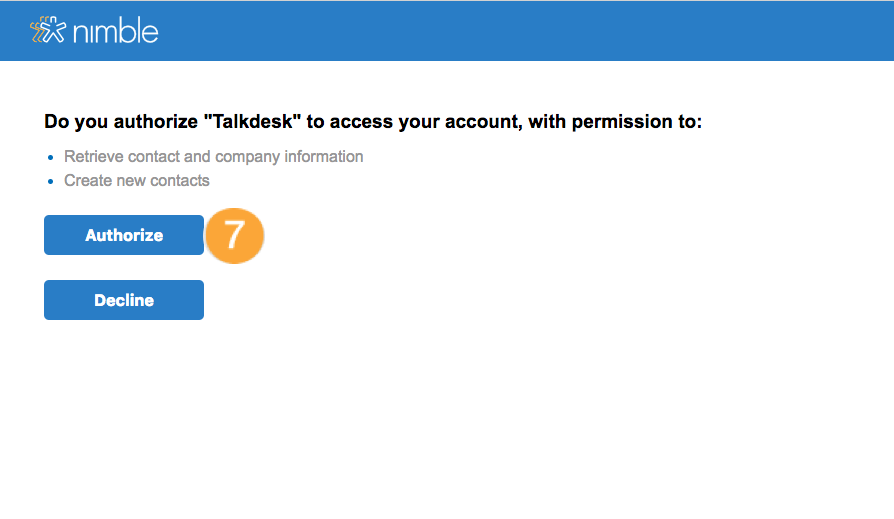 The Talkdesk and Nimble integration is now complete and you can start adding your automations.