Talkdesk's Zoho integration allows you to personalize customer interactions and streamline your agents' workflow. With this quick and easy setup, you'll be able to customize a two-way data sync to customize boost agent productivity.
Follow these steps to activate the integration.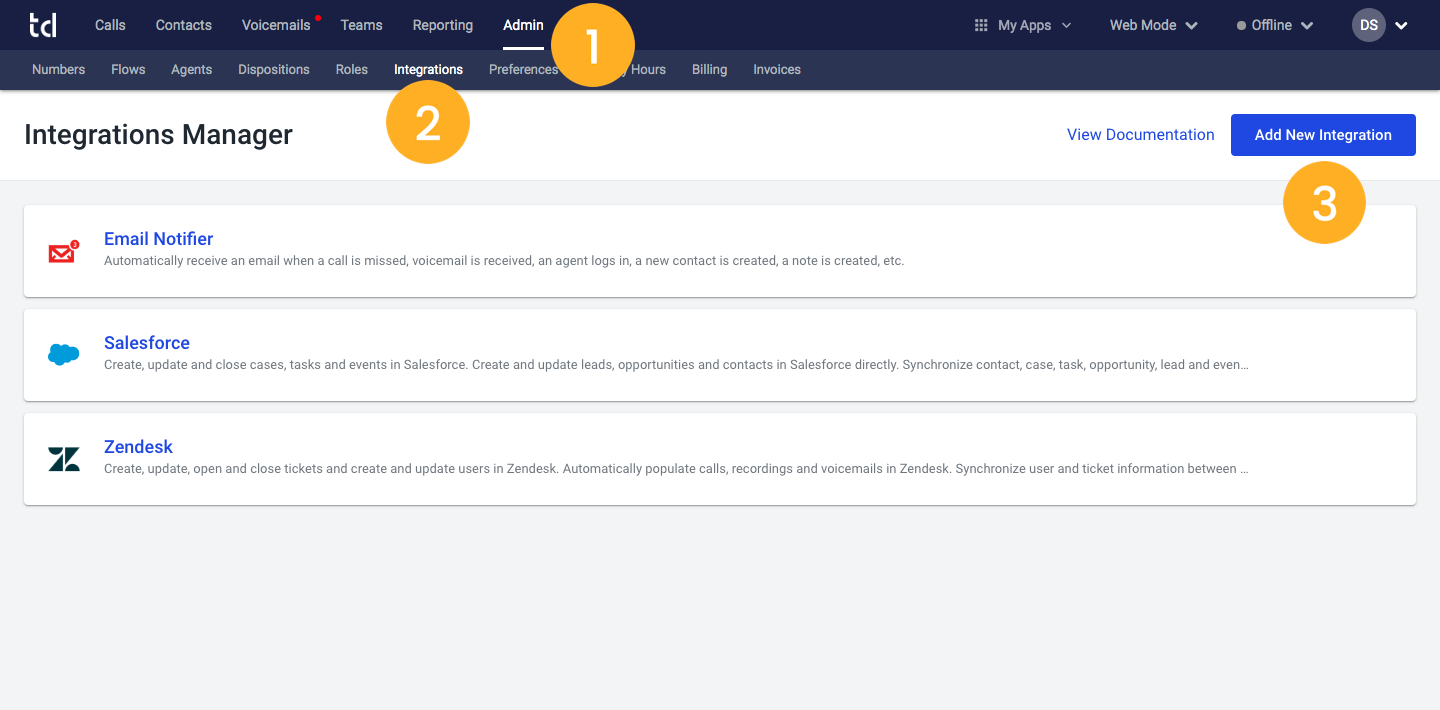 Log in to your Talkdesk account as an Administrator and navigate to Admin [1] > Integrations [2].

Note: Your role must contain the appropriate permissions to see these options. Learn more at Team Roles.

Click Add New Integration [3]. This will take you to the Available Integrations list.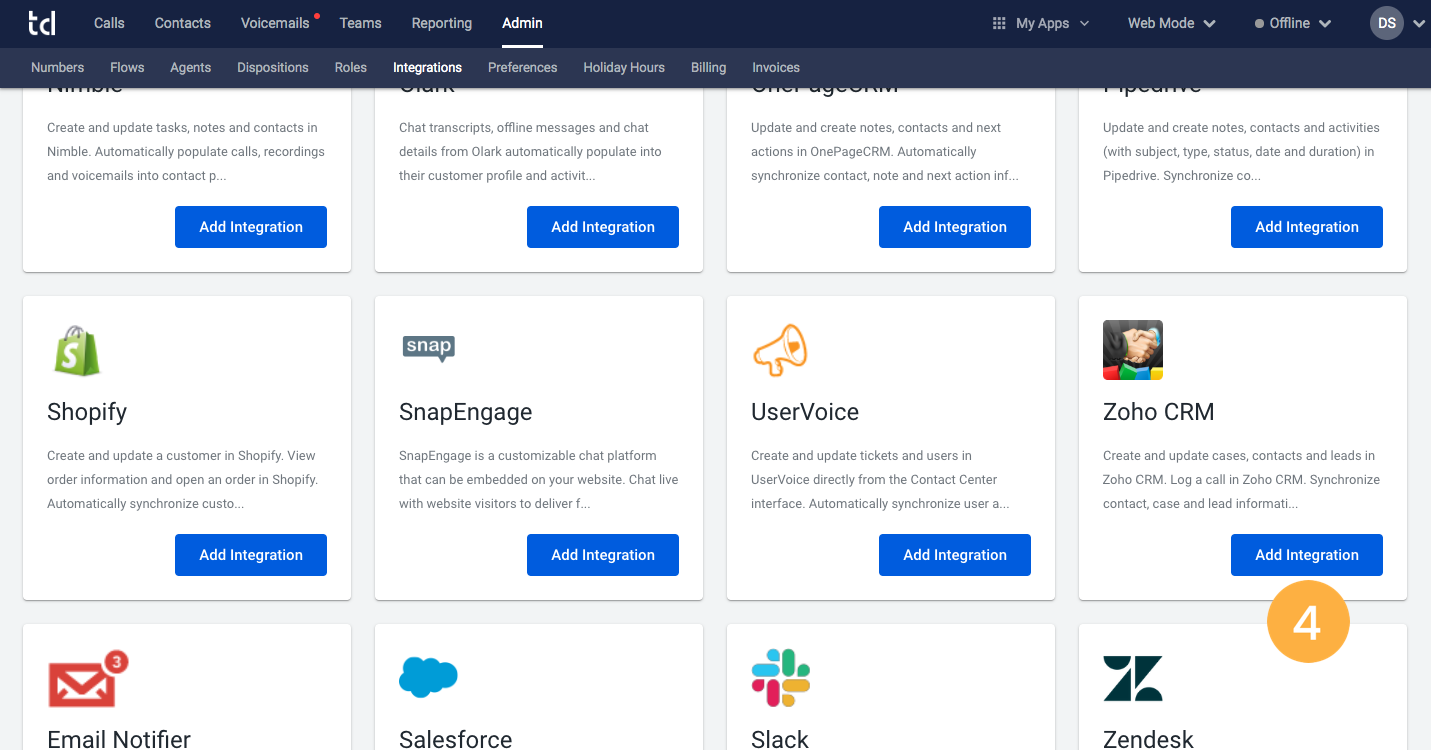 Locate the Zoho in the integrations list and click Add Integration [4]. This will take you Zoho's integration configuration page.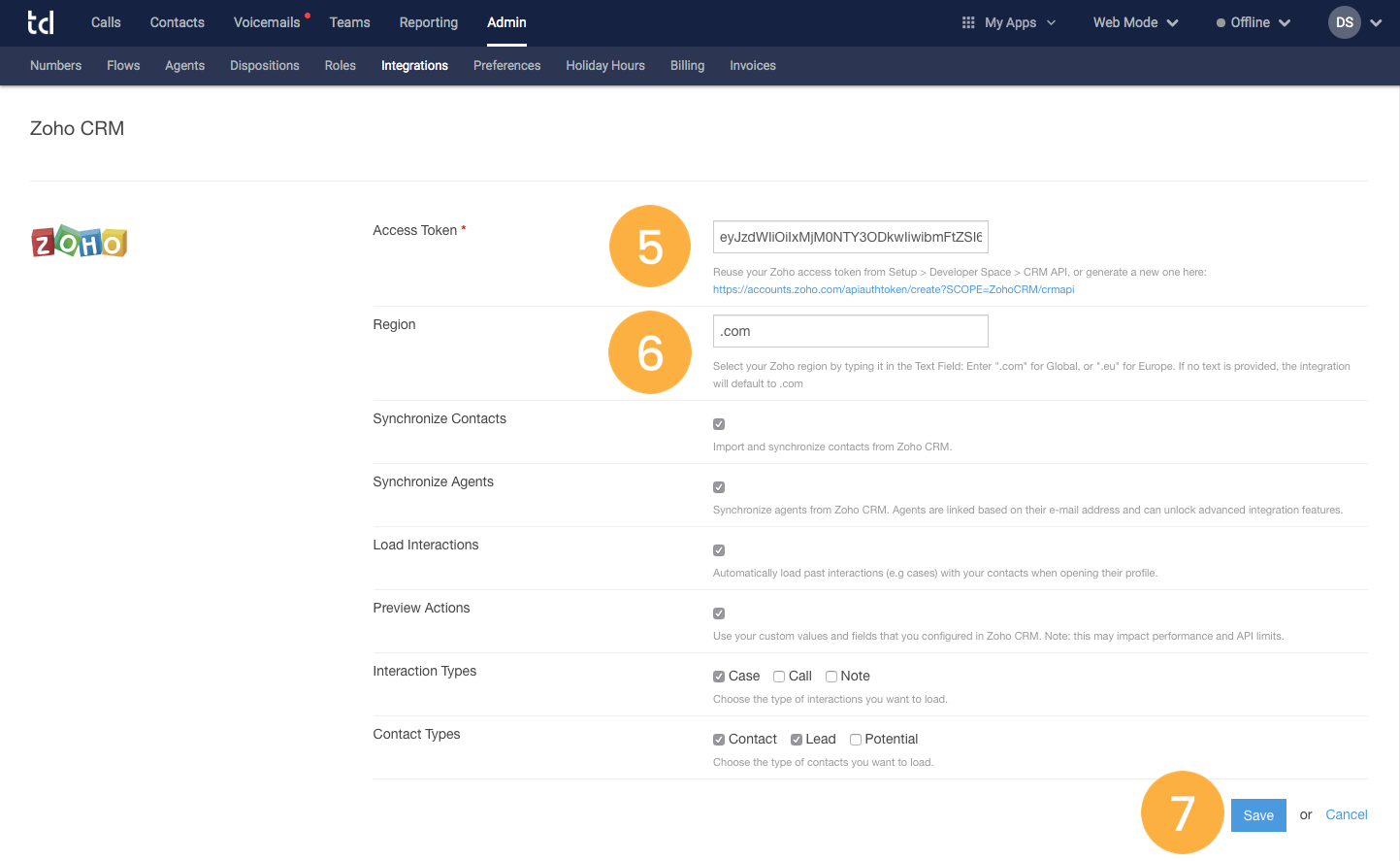 Generate a Zoho access token by clicking on the following link: https://accounts.zoho.com/apiauthtoken/create?SCOPE=ZohoCRM/crmapi . Access tokens are also available via Setup > Developer Space > CRM API in Zoho's web portal.

Note: Access Tokens are not required on Zoho's v2 API.

Paste the token into the Access Token [5] field.
Enter your Zoho Region [6], for example, ".com" for Global, or ".eu" for Europe.
Select the appropriate boxes to synchronize contacts, agents and interactions.
Once the integration's configuration is correct, click Save [7], and that's it!
The Talkdesk and Zoho integration is now complete and you can start adding automations.