Talkdesk's Zoho integration allows you to personalize customer interactions and streamline your agents' workflow. With this quick and easy setup, you'll be able to customize a two-way data sync to customize boost agent productivity.
Follow these steps to activate the integration.
Note: If you are in Talkdesk Workspace, you can access the integration and all features described below by navigating to the Talkdesk Builder app. For more information, please refer to this article.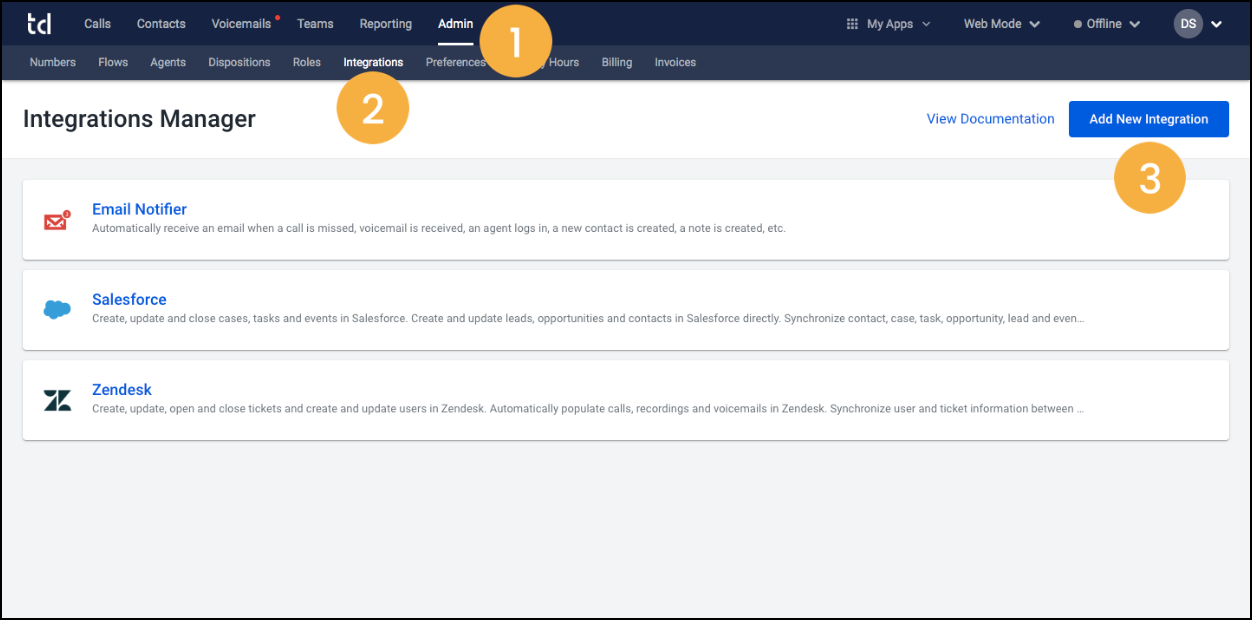 Log in to your Talkdesk account as an Administrator and navigate to Admin [1] > Integrations [2].

Note: Your role must contain the appropriate permissions to see these options. Learn more at Team Roles.

Click Add New Integration [3].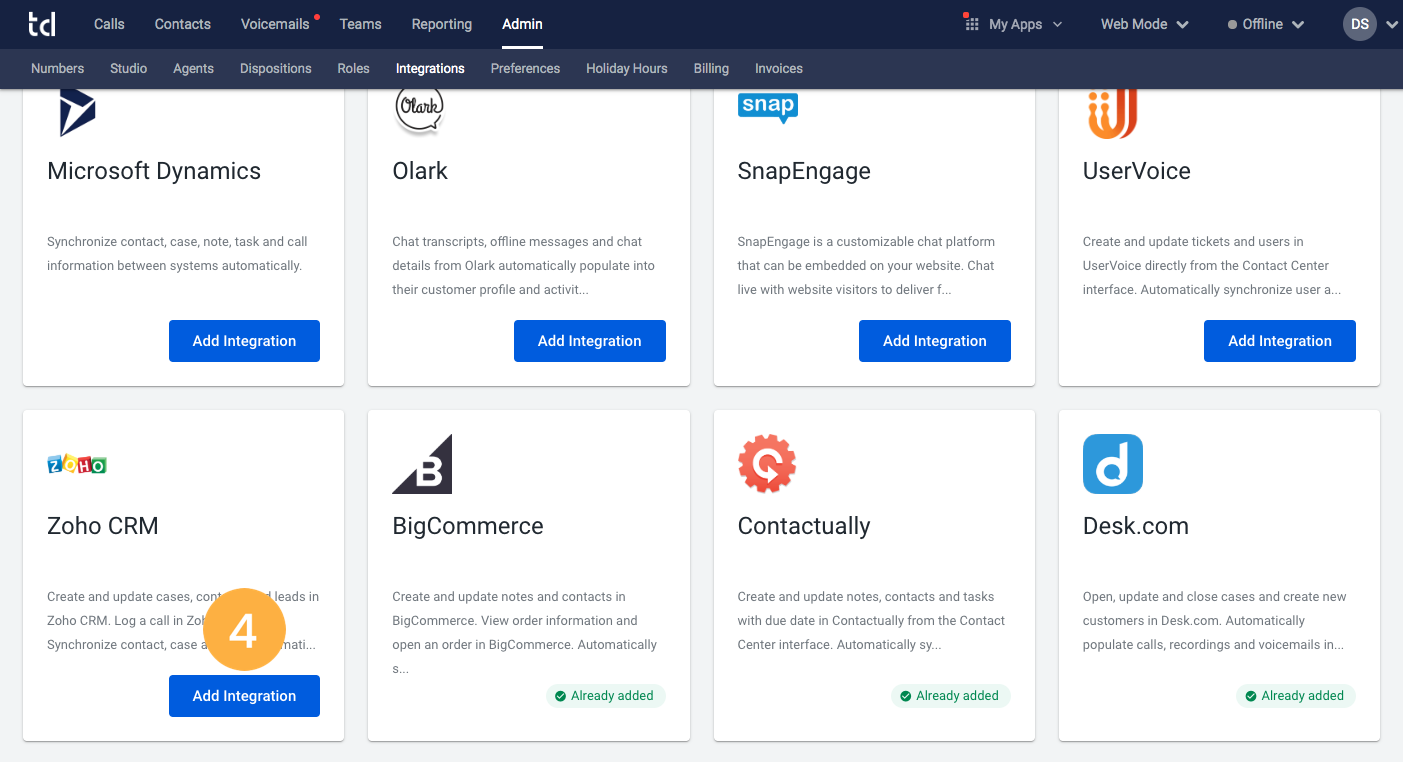 Locate Zoho in the integrations list and click Add Integration [4].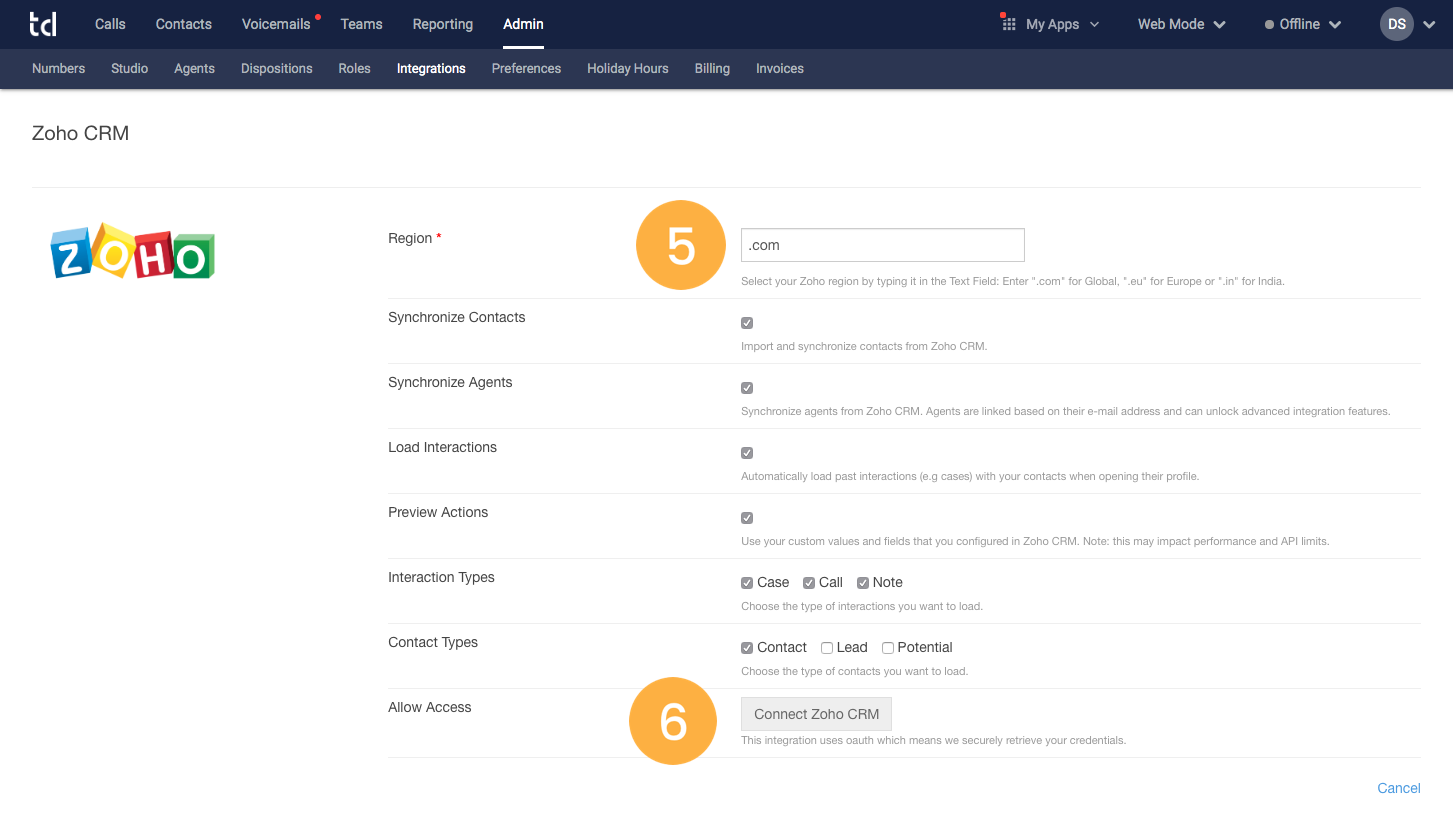 Enter your "Zoho Region" [5], for example, ".com" for Global, or ".eu" for Europe.
Select the appropriate boxes to synchronize contacts, agents and interactions.
Once the integration's configuration is correct, click Connect Zoho CRM [6].
Follow the prompts provided by Zoho.
And that's it! The Talkdesk and Zoho integration is now complete and you can start adding automations.