The Help Scout integration setup is quick and easy. No programming is required.
Follow these steps to activate the integration.
Activate the Help Scout Integration in Talkdesk
Log in to your Talkdesk account as an Administrator: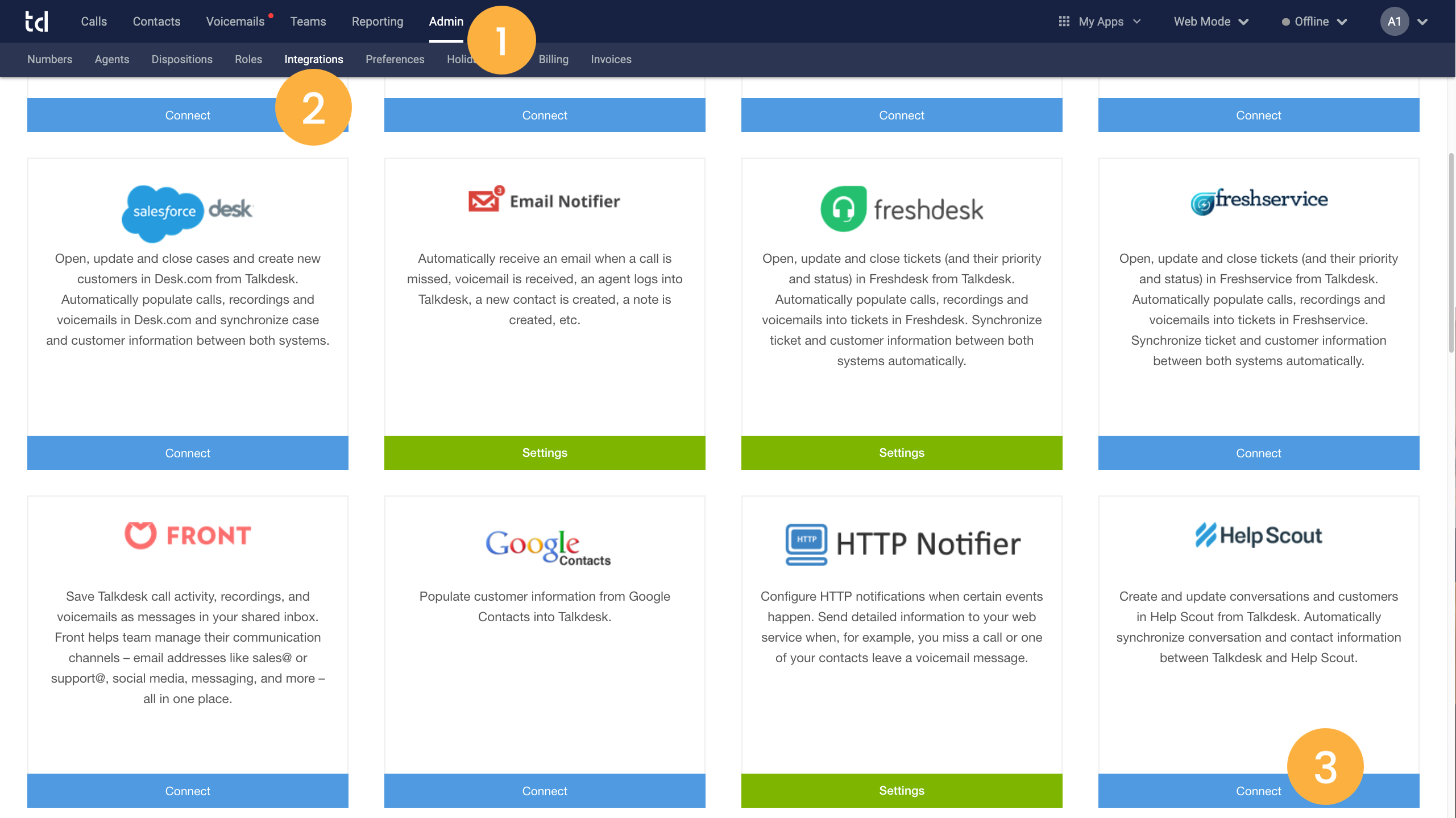 Select the Admin section [1] at the top of the page. 
Select the Integrations [2] tab.
Click the Help Scout Connect [3] button.
Select the appropriate boxes to synchronize contacts and interactions [4]:

Note: You must select the "Preview Actions" box to be able to create conversations in Help Scout.
Click the Connect Help Scout button [5].
Log in to your Help Scout account
After clicking Connect Help Scout, if you are already logged in to Help Scout, an authorization message is displayed otherwise, you'll be asked to log in to your Help Scout account: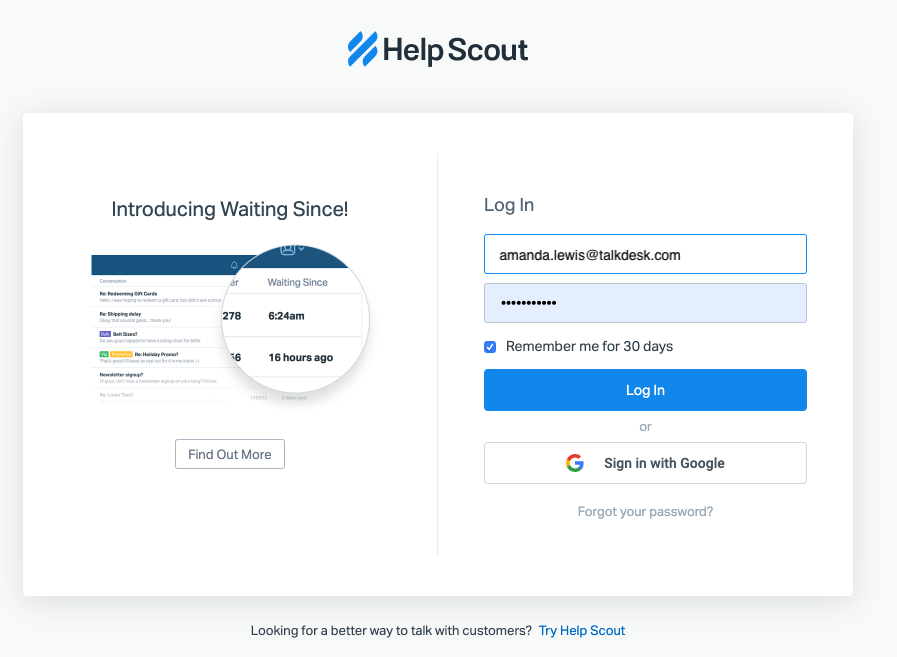 You must then review and Authorize Talkdesk to access your Help Scout account: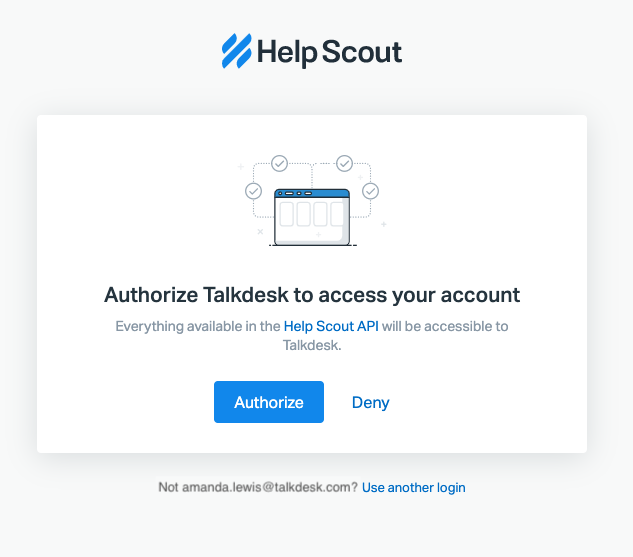 Once you have completed these steps, click Save and that's it!
The Talkdesk and Help Scout integration is now complete and you can start adding your automations.