Help Scout integration setup is quick and easy. No programming is required: just enter your Help Scout account information and the integration process is complete.
Follow these steps to activate the integration.
Get Your Help Scout API Key
To start with, you will need an API key from your Help Scout account.
Log into your Help Scout account.
Click 'Manage' [1] on the top bar, then select 'Users' from the dropdown menu [2].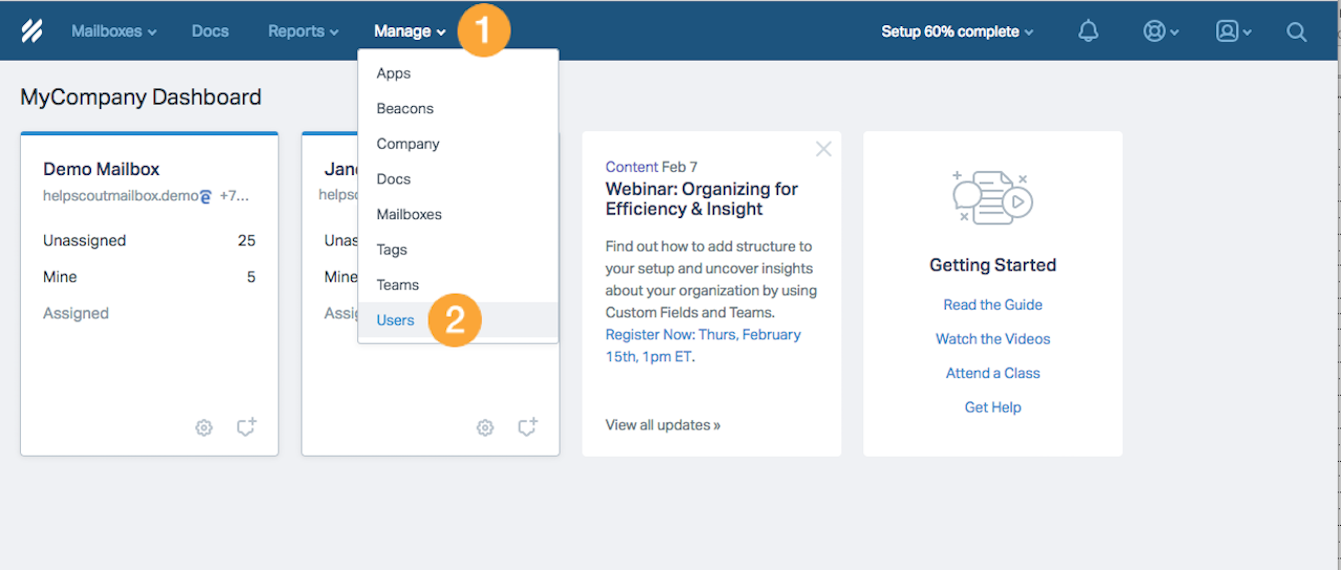 Click on the user in question [3].

On the left sidebar click on 'Authentication' [4].
Select the 'API Keys' tab [5].
Click on 'Generate an API Key' [6] and copy the generated key.
Note: We recommend assigning the label "Talkdesk" so that you don't forget what that API key is used for.

Activate the Help Scout Integration in Talkdesk
Now that you have an API key from Help Scout, you are ready to set up the integration in Talkdesk.
Log into your Talkdesk account as an Administrator.
Select the 'Admin' tab [7] at the top of the page. 
Select the 'Integrations' [8] tab.
Click on the Help Scout 'Connect' [9] button.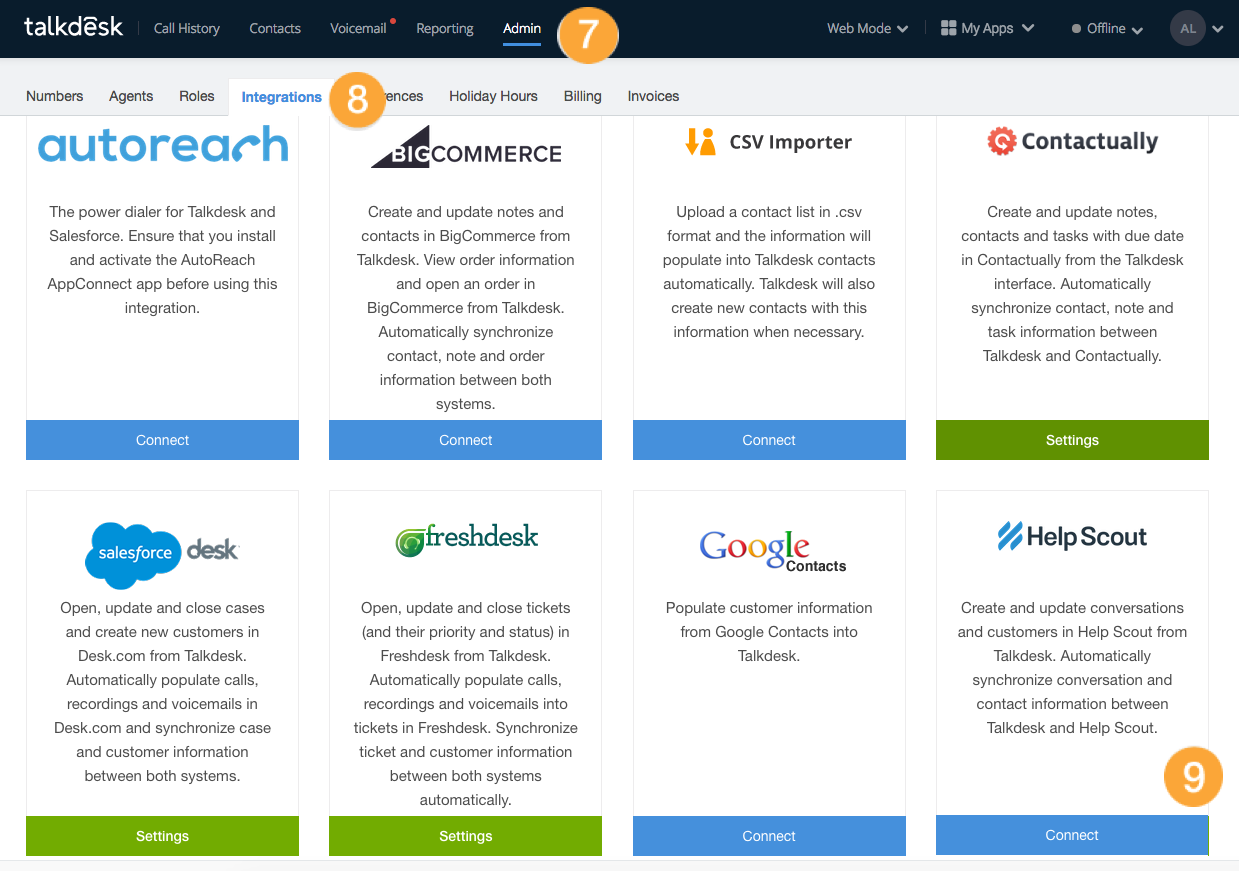 Fill out the form with your Help Scout credentials.
You will need to enter the 'API key' [10] that you copied from Help Scout.
Then, select the appropriate boxes [11] to synchronize contacts, interactions and conversation history. In order to synchronize contacts, make sure you also check the box in 'Contact Types' [12].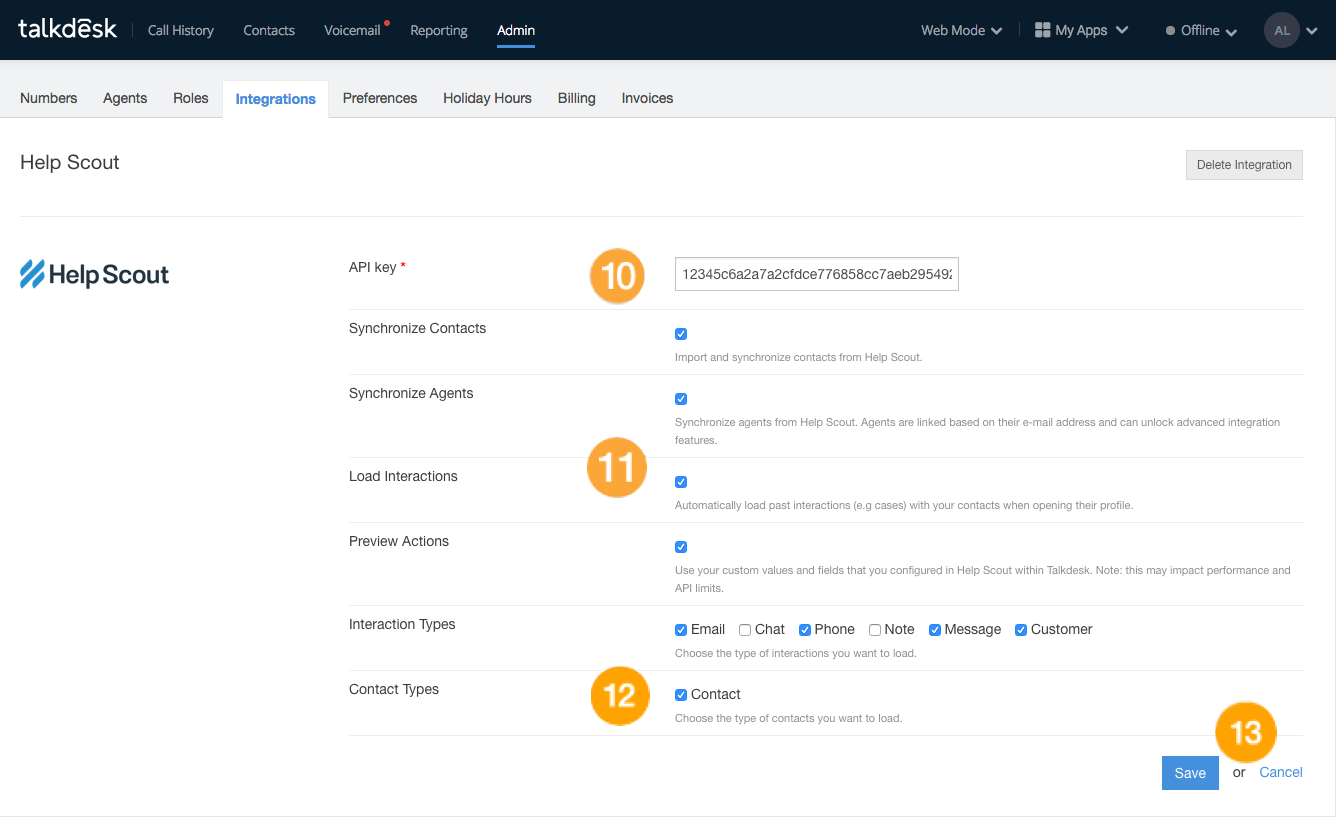 Once you have completed these steps, click 'Save' [13] and that's it!
The Talkdesk and Help Scout integration is now complete and you can start adding your automations.