Note: With Talkdesk Agent Workspace generally available, we announced — on February 21, 2022 — the End of Life to our legacy Agent products — Main Dialer, Talkdesk Callbar, and associated Agent tabs in Main — which includes the feature(s) described below in this article. You may continue to use the legacy agent products until the EoL date. However, upon the End of Support date, Talkdesk will no longer provide fixes or enhancements to the products, so you should upgrade to Talkdesk Agent Workspace.
Access the full Announcement here.
Access Talkdesk Agent Workspace documentation here.
To upload a CSV list of Contacts into Talkdesk follow these steps:
1. Prepare the CSV file to import, which MUST follow the columns (values) exactly as our template. It MUST also explicitly use the UTF-8 encoding format when being saved. Here is the example template file.
2. Select the 'Admin' section [1].
3. Select the 'Integrations' tab [2].
4. Look for CSV Importer and click the 'Connect' button below it [3]: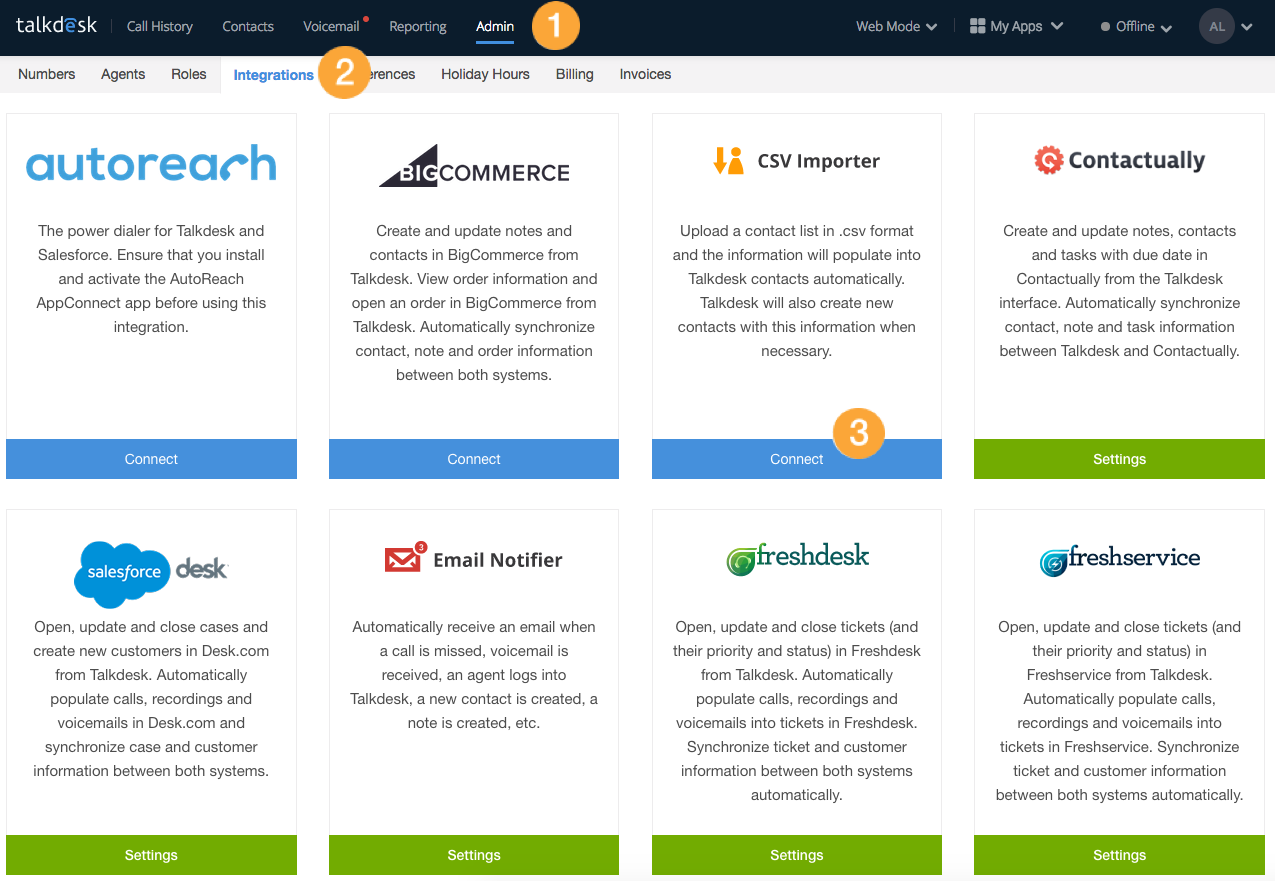 5. Press the 'Choose File' button [4] and locate the CSV file you prepared in step 1.
6. Specify the tag that will be used for all the contacts imported from the CSV file [5].
7. Tick the boxes next to 'Synchronize Contacts' and 'Contact Types' [6].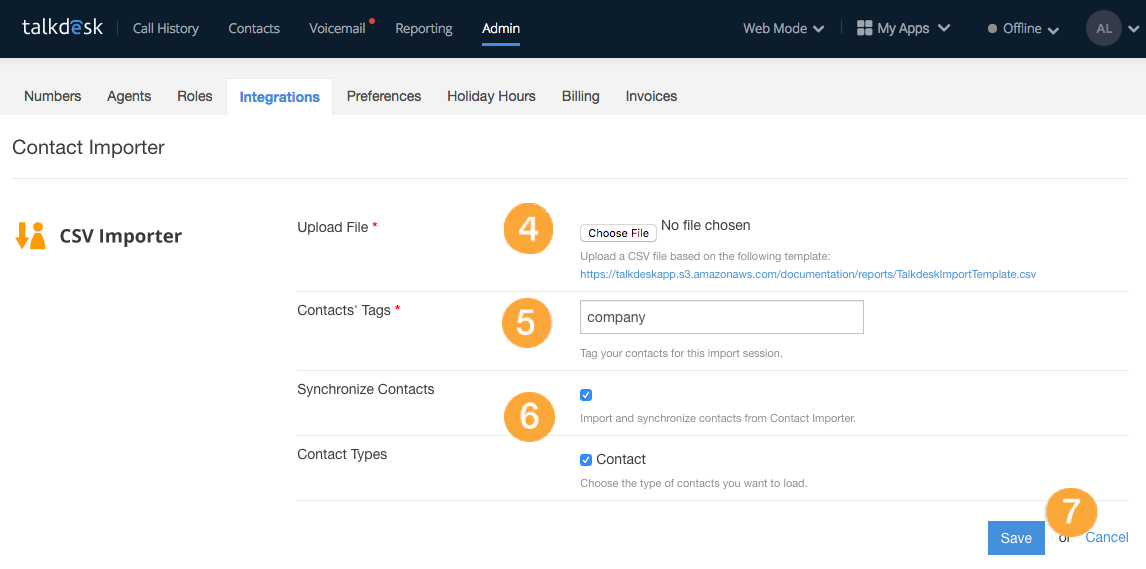 8. Just click the 'Save' button and the import process will start [7].
The time it takes to import the contacts will depend on the number of contacts in the CSV file.
Important Points to Note:
Contacts are de-duped based on phone number and email address.
Uploads will take some time to process and appear in your account (it takes approximately one hour to process 10,000 contacts).