Front integration setup is quick and easy. No programming is required, just enter your Front account information and the integration process is complete. Follow these steps to activate the integration:
Add Talkdesk in Front
Step 1
Add the Talkdesk Inbox in Front:
Log into Front.
Go into your Settings, select Inboxes [1], and Add a team inbox.
Select Talkdesk [2].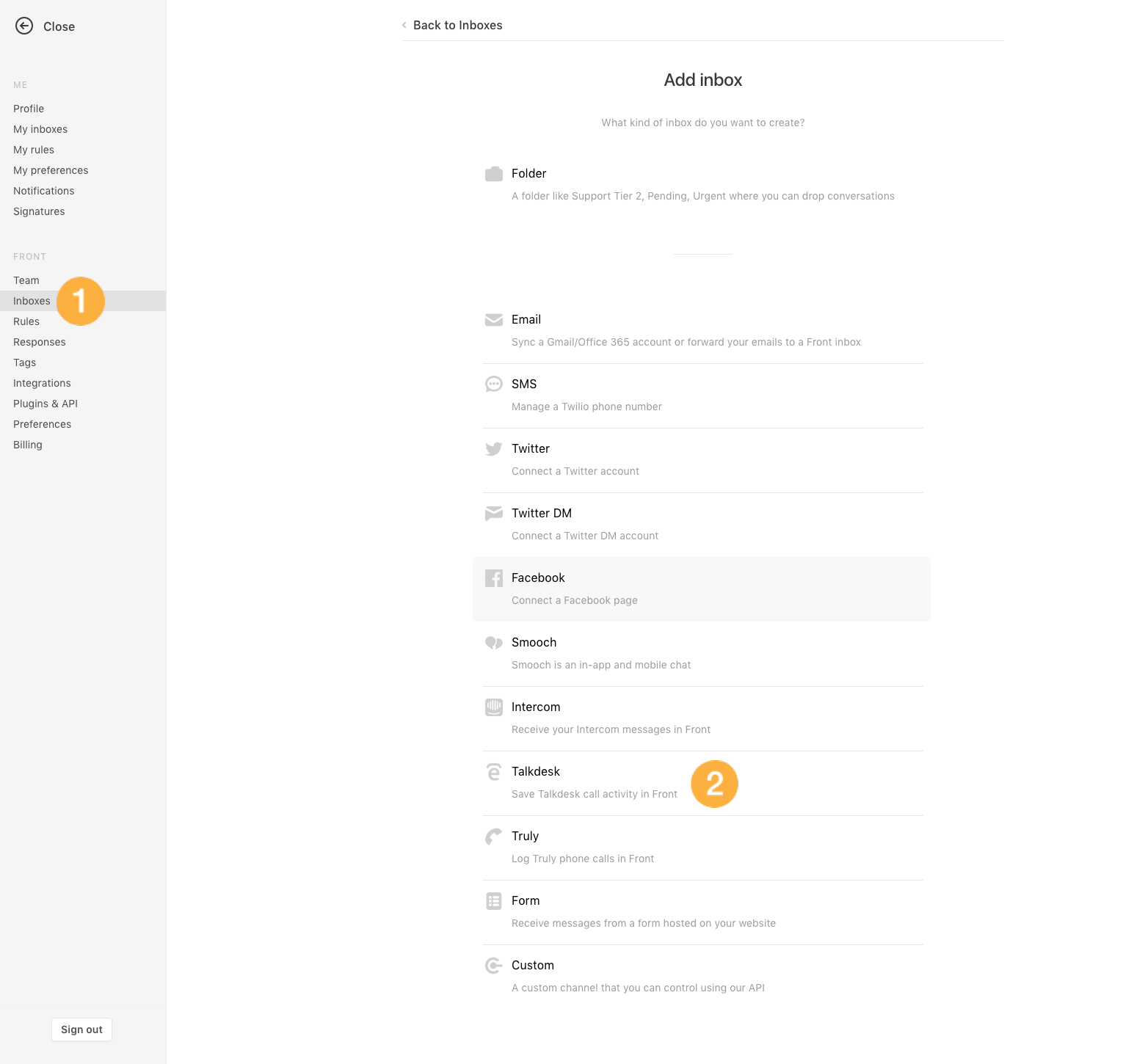 Step 2
Fill in a name for your Talkdesk Inbox [3] and the unique Talkdesk URL for your account, e.g. https://myaccount.mytalkdesk.com [4] and press Next: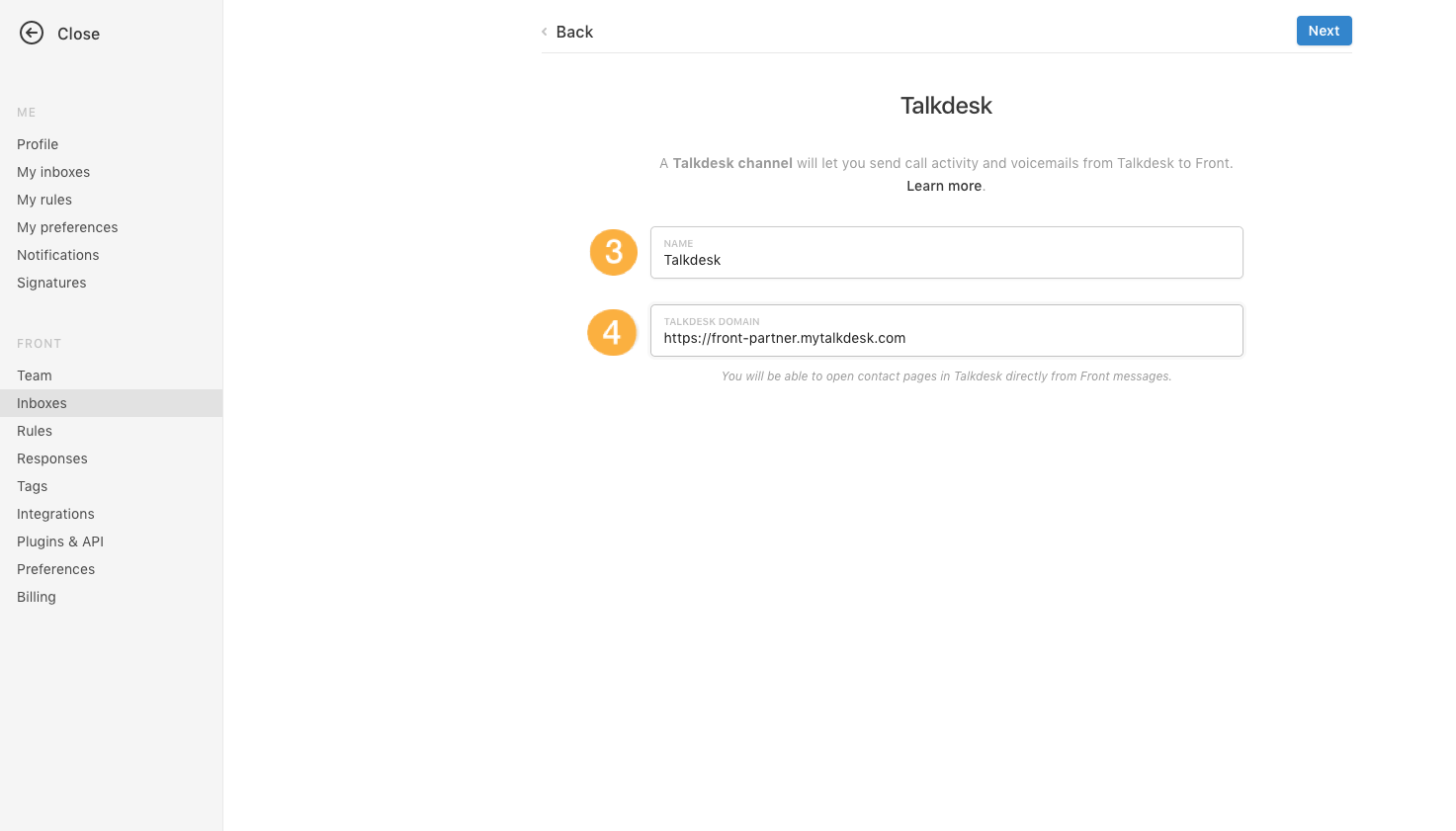 In the next page select the teammates who should have access to this inbox and click Save.
Step 3
In your inbox settings, copy your Talkdesk channel token [5] — you'll need to enter this in your Talkdesk integration settings: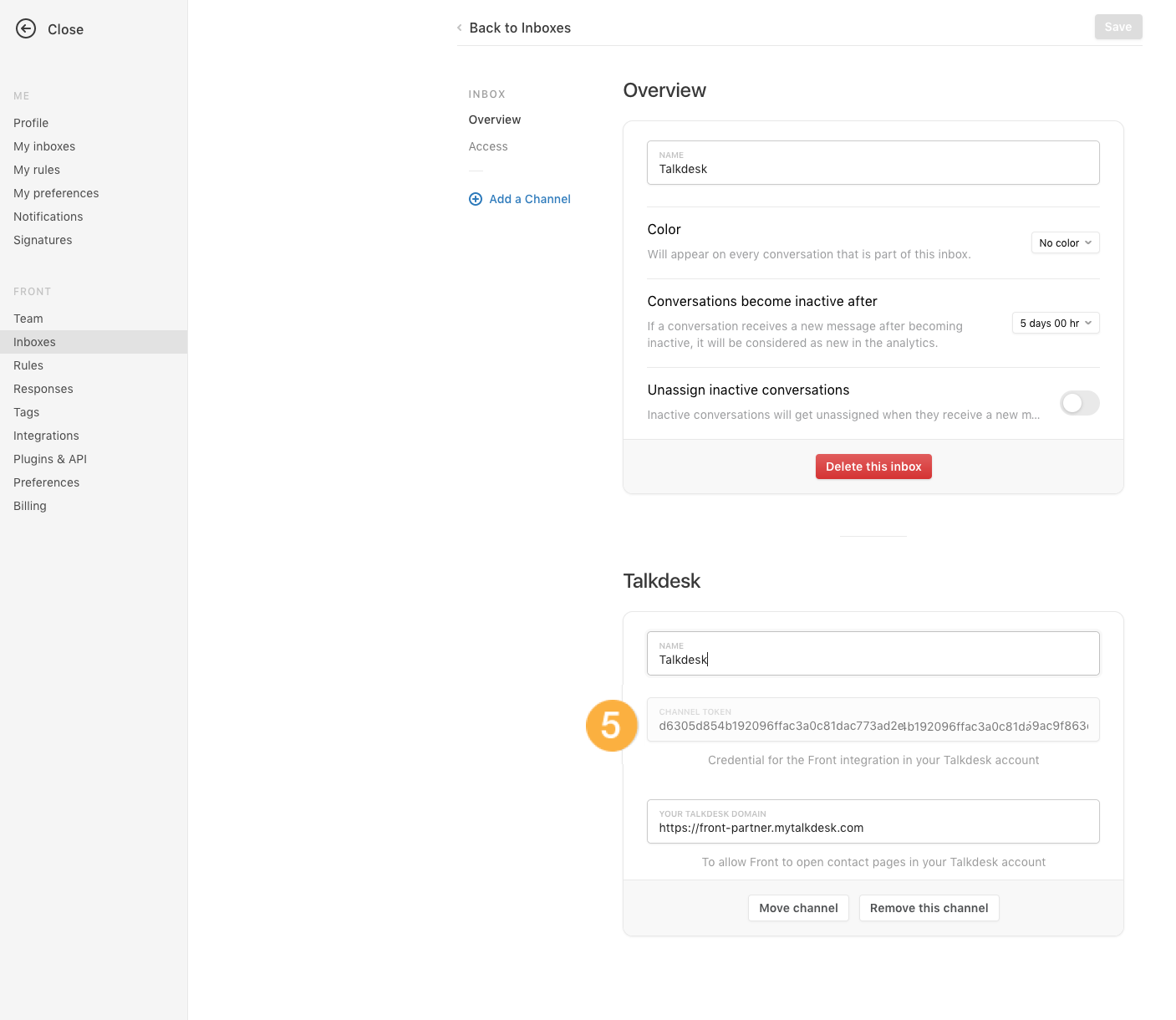 Add the Front Integration in Talkdesk
Step 4
Log in to your Talkdesk account. Select Admin [6], and choose the Integrations tab [7]. Find Front and click Connect [8]: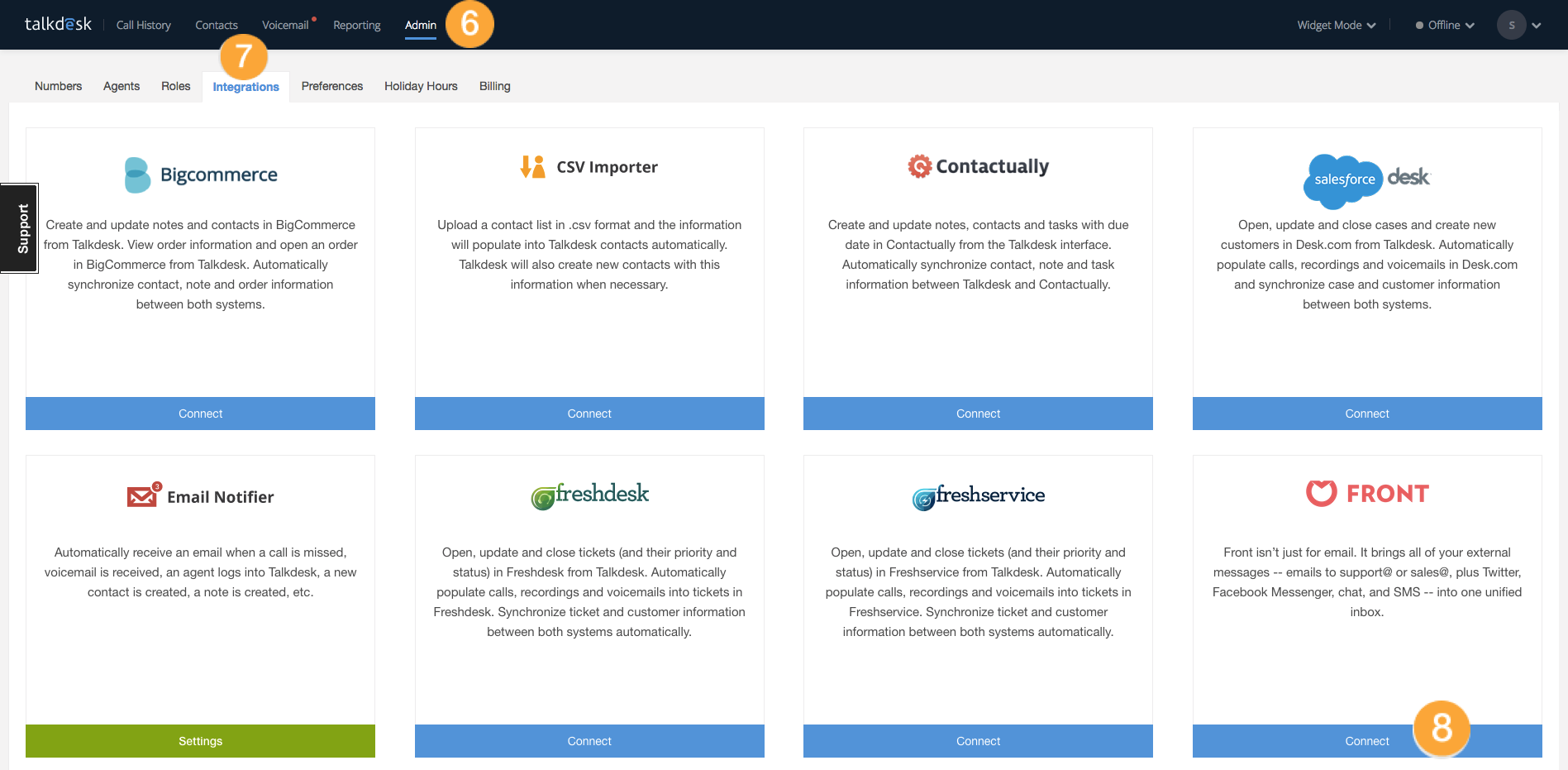 Step 5
Paste your Channel token [9] that you copied from Front and tick the contacts box [10] if you wish to synchronize these. Click Save.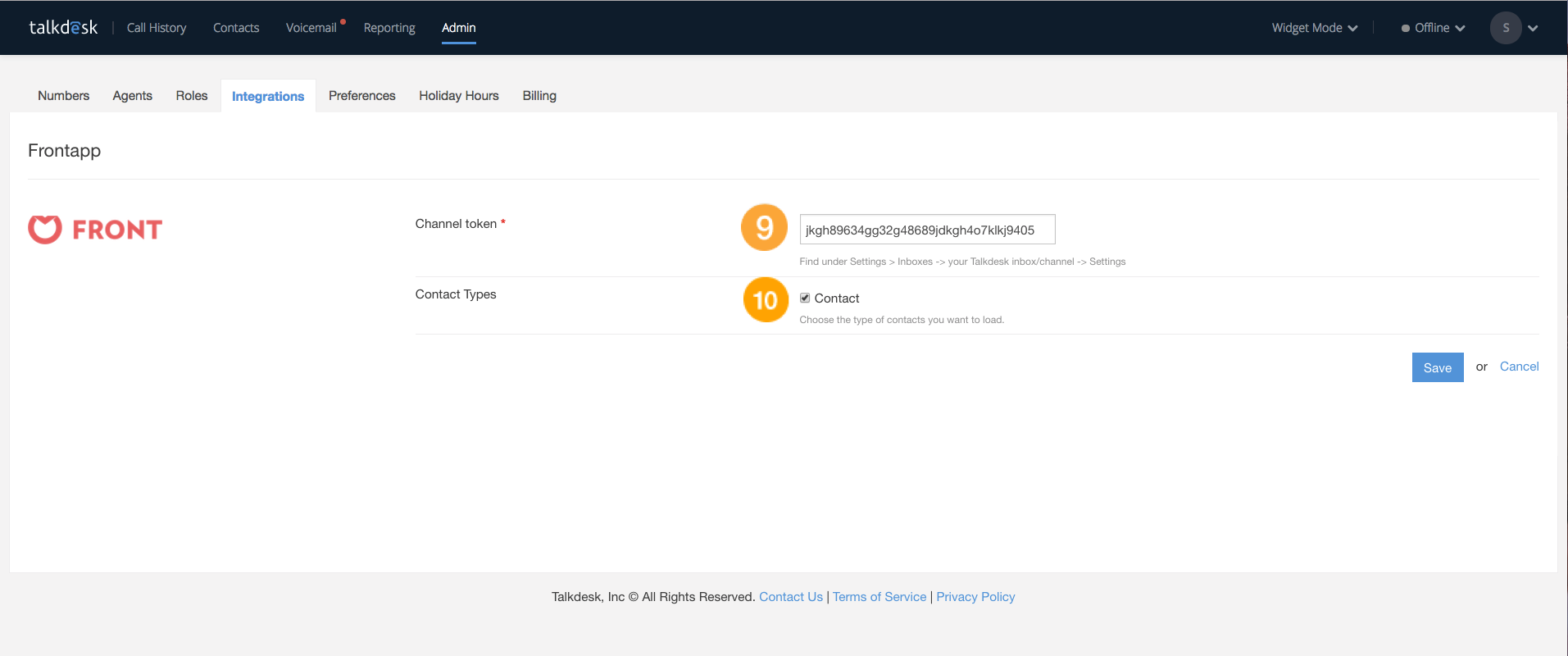 The Talkdesk and Front Integration is activated. All information will be automatically synchronized between Talkdesk and Front and you can start adding automations.