Follow these steps to activate the Talkdesk integration with Kustomer:
Get Your Kustomer API Key
Log into your Kustomer account and follow these steps to get your API key:
Click the settings gear icon on the left sidebar [1].
Click on 'API Keys' in the Settings menu [2].
Click on 'New API Key' [3]: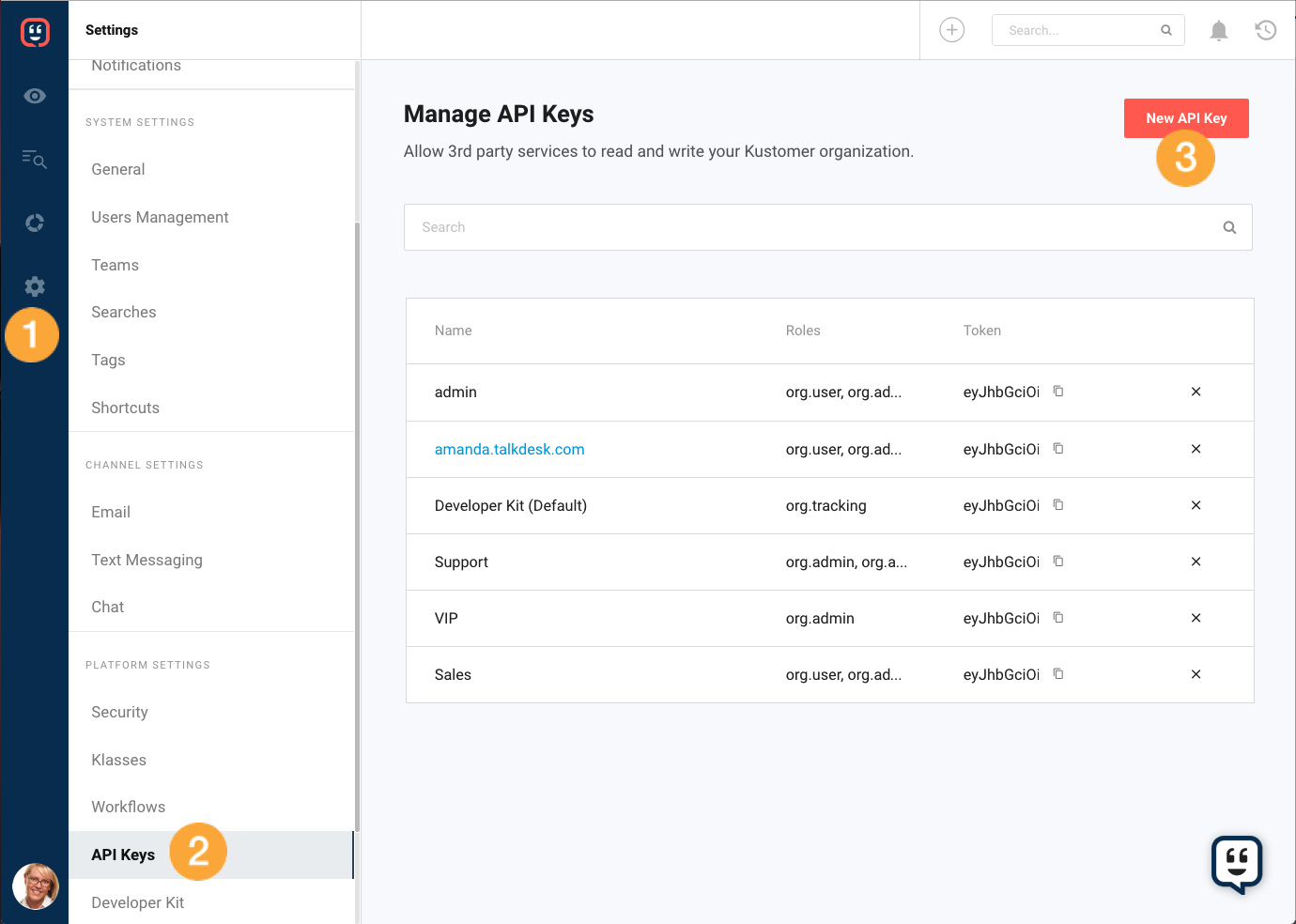 Name your API key [4], select the org.admin and org.user roles [5] and press 'Save' [6]: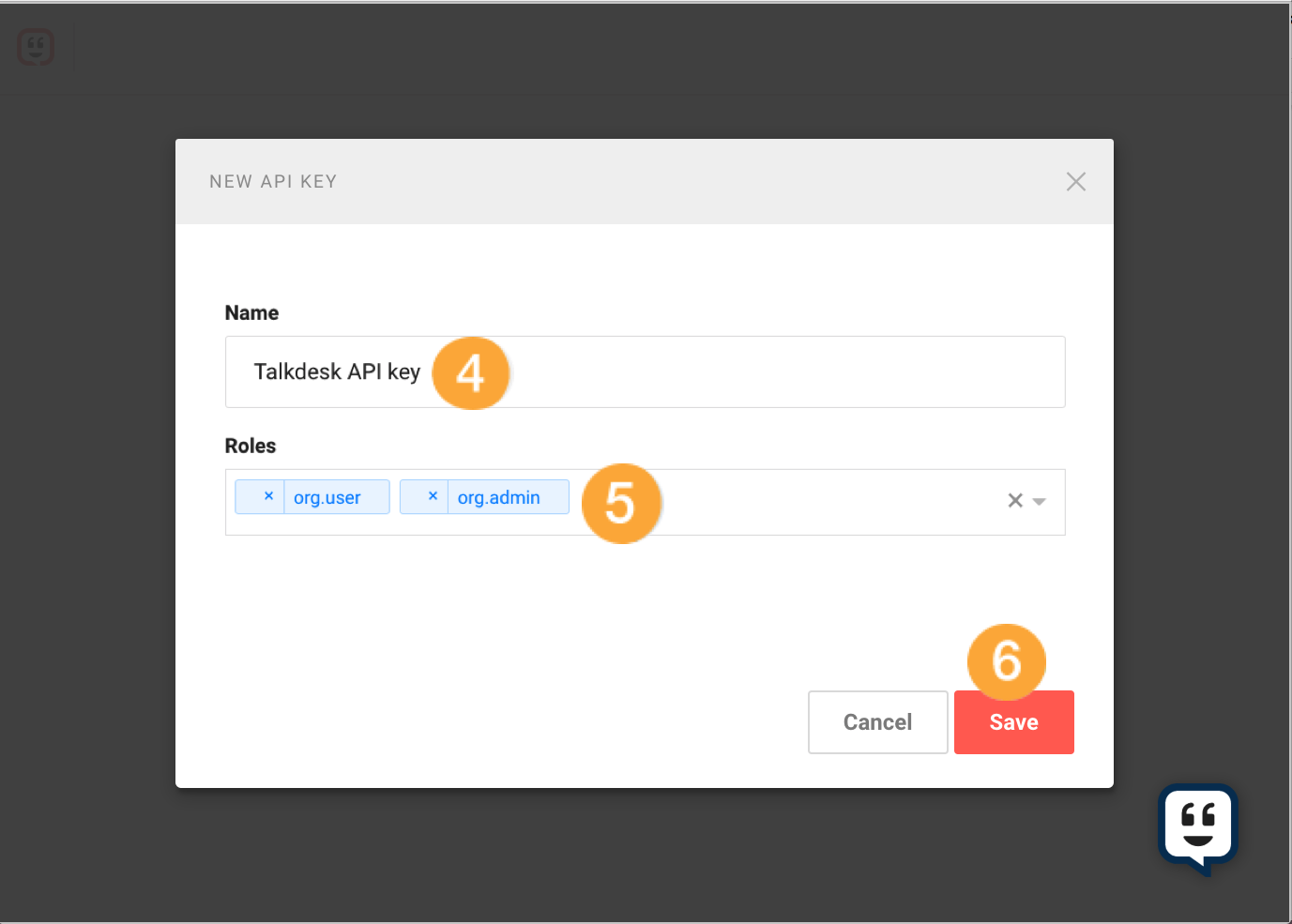 Now copy your API key [7] and save it somewhere: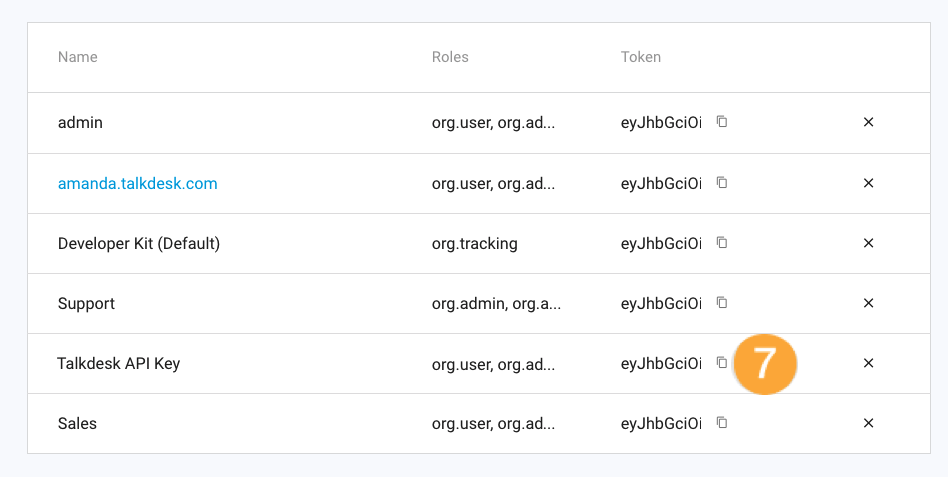 Copy your webhook URL. If you don't have a webhook URL provided by Kustomer, please contact Kustomer Support for instructions, as you will need a webhook URL to activate the integration in Talkdesk (see below).
Activate the Kustomer Integration in Talkdesk
Log into your Talkdesk account as an administrator.
Click on the 'Admin' section at the top of the page [8].
Select the 'Integrations' tab [9].
Click on the 'Connect' button for the Kustomer integration [10]: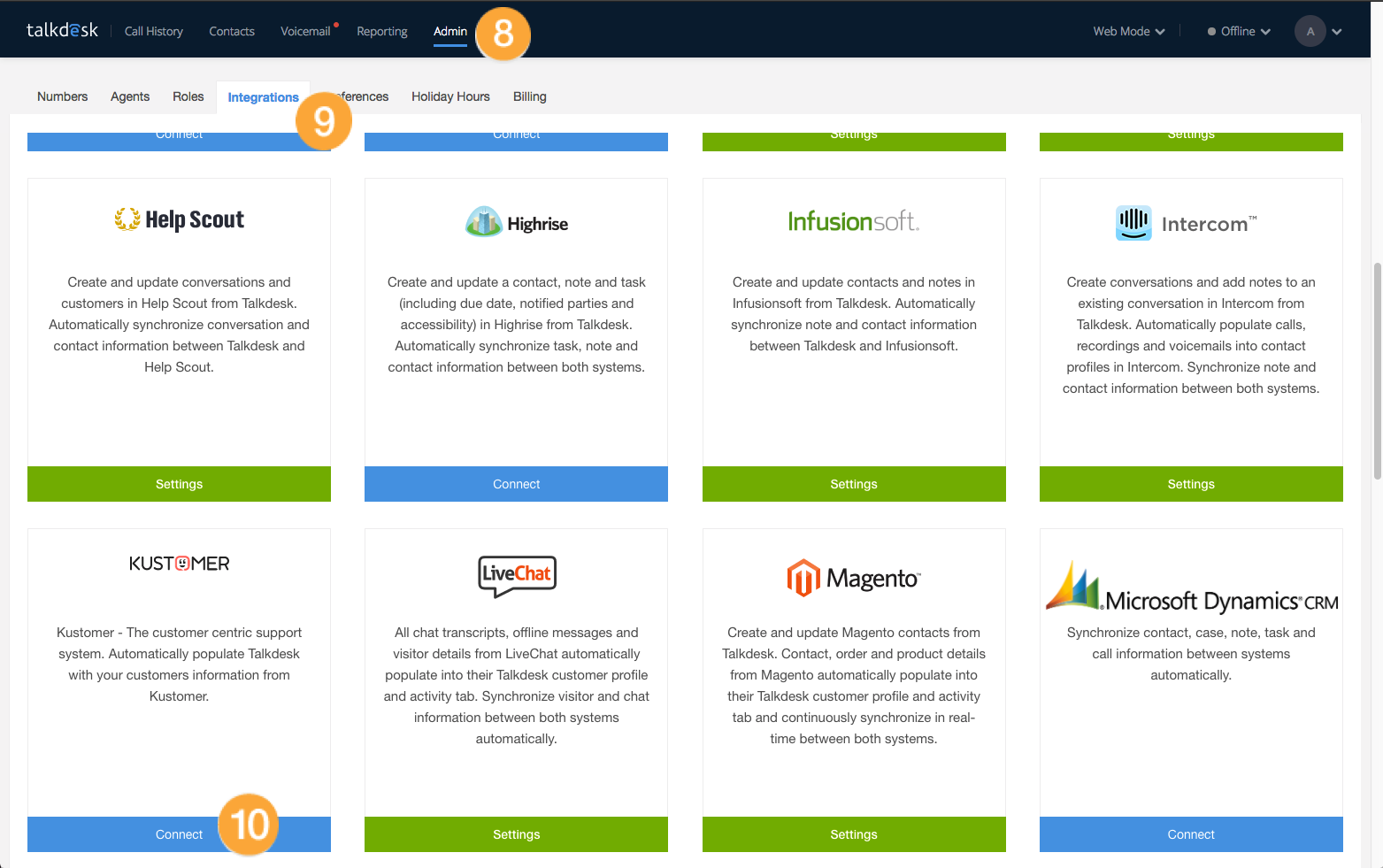 Enter your Kustomer account URL (this should look like https://youraccount.kustomerapp.com) [11].
Paste your 'API token' [12].
Enter the 'Web hook URL' [13].
Select the appropriate settings for contact sychronization, agent synchronization, interactional retrieval and action preview [14].
Click on 'Save' [15].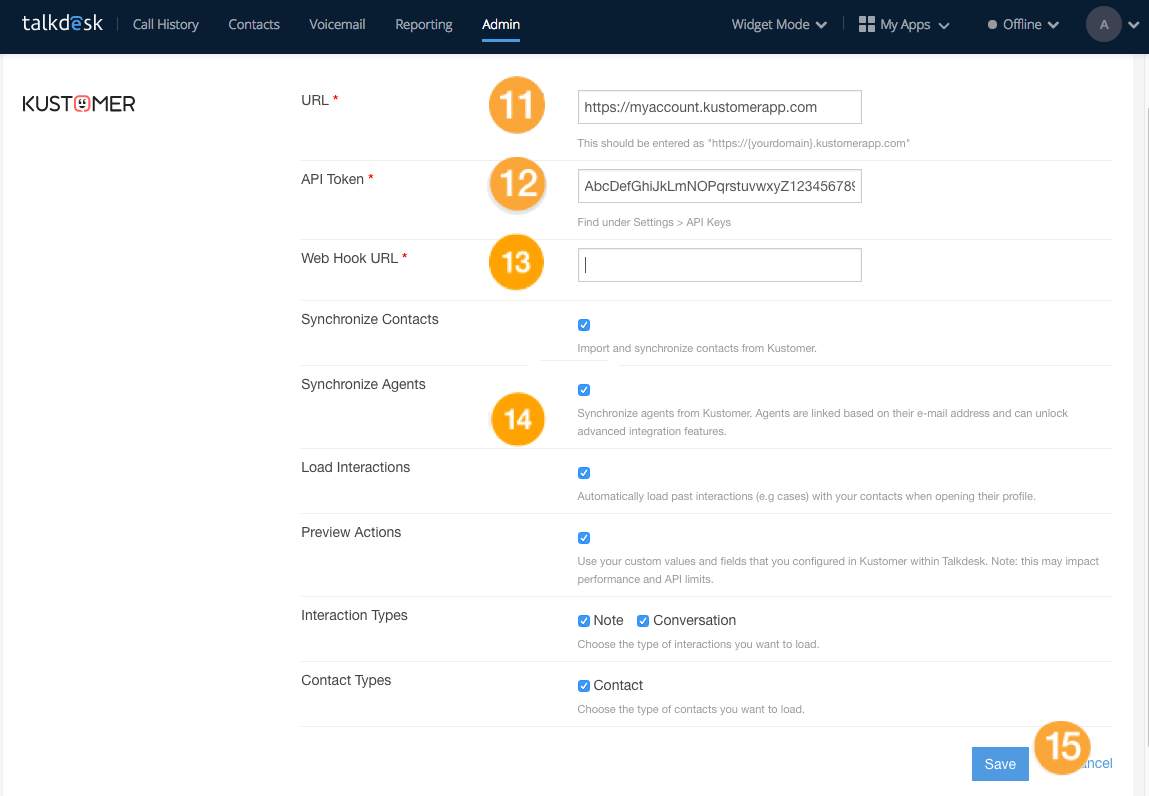 The integration is now configured and, if you've enabled contact and/or agent synchronization, those processes will start immediately. You may also begin adding automations.