Supervisors can monitor and listen in on agents' active calls from within Salesforce, on the Omni Supervisor tab. This is available for all Talkdesk for Service Cloud Voice customers in Salesforce. While listening in on a call, the Supervisor is muted and able to hear both the agent and the far-end.
Please follow the below sections for to enable and learn to use this feature.
Enabling Call Monitoring and Listen-In functionality
To enable this feature, please follow these steps:

In Salesforce

Setup [1]

, search for

Permission Sets [2]

.

Select the appropriate permission set to be modified and go to "App Permissions"

[3]

.

Make sure both

"

Contact Center Agent (Partner Telephony)

"

and the "Contact Center Supervisor"

are enabled.
Note: In order to listen in on calls, the Supervisor needs to be logged in on the Omni-channel widget, but does not need to be available.
Monitoring a Call
Supervisors can start monitoring an active call by following these steps:

Navigate to the

Omni Supervisor

tab

[1]

, and select an active call

[2]

.

Click

Monitor[3]

.
After clicking Monitor, a pop-up window will be presented. If real-time transcriptions are enabled, the tab will display the ongoing conversation between the agent and the far-end.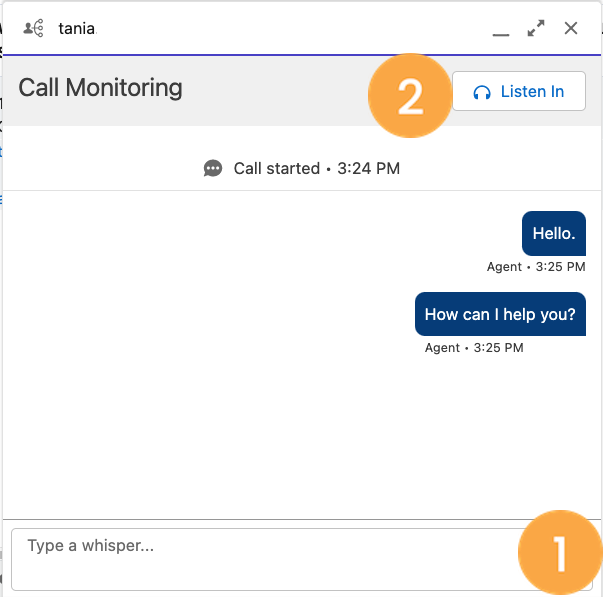 Then, the Supervisor can whisper to the agent by writing in the whisper box [1] or listen to the call by clicking the Listen In button [2].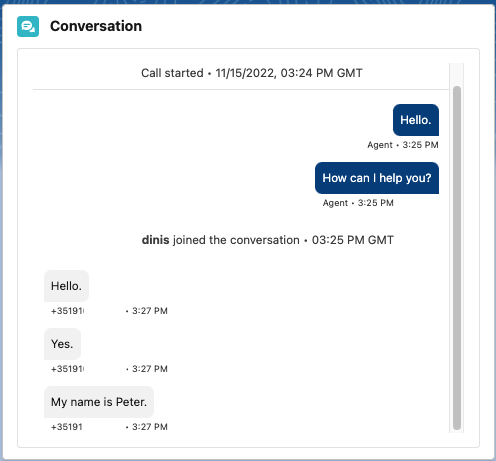 Once the Supervisor starts monitoring the call, the agent will receive a notification on the Conversation widget.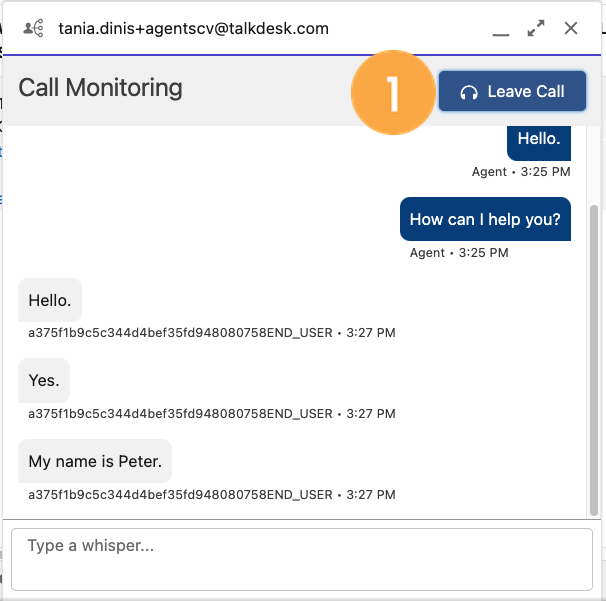 To stop monitoring, the Supervisor can close the Monitor tab or click Leave Call [1].
Notes:
The Supervisor can monitor several calls at the same time, but can only listen in on one call at a time.
When a Supervisor is listening in on a call:
If the call ends, the Listen In functionality will automatically be closed, but the monitor tab will remain open.
If the call is blind transferred, the Listen In functionality will automatically be closed. The Supervisor needs to click the "Listen In" button again to keep listening.
If the call is warm transferred (consult), the Supervisor will continue to listen in on the call without interruptions.