Content that is added in Talkdesk Knowledge Management™ or connected via the external knowledge source connectors, is available to agents through Talkdesk Agent Assist™ in the side panel.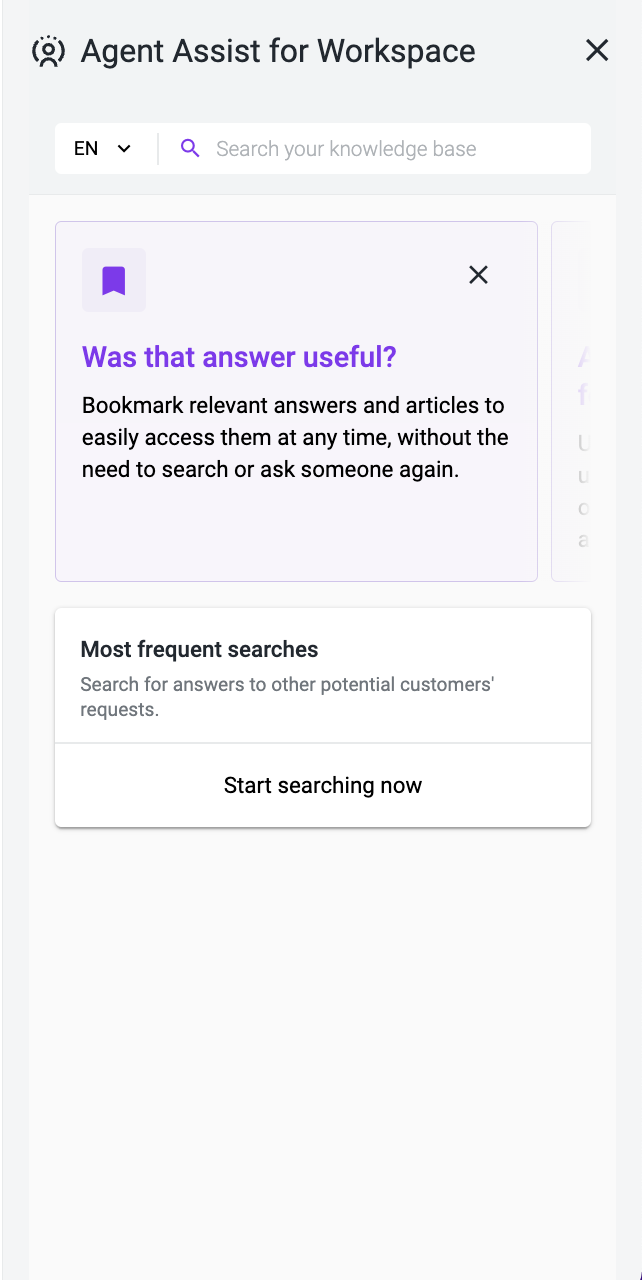 Agent Assist is installed in the secondary area, by default, for all customers that have joined after October 2021. There is a search bar in the Agent Assist application that can be used before, during, and after an interaction. This provides a unified search across all connected knowledge sources and returns the best result from Cards, AI-generated answers, and Articles.
Note: For current customers of Guide content can still be searched through the application itself or, if they're also an Agent Assist customer, via the manual search described above.