Content that is added in Talkdesk Knowledge Management™, or connected via the external knowledge source connectors, is available to agents through the Talkdesk Agent Assist™ side panel.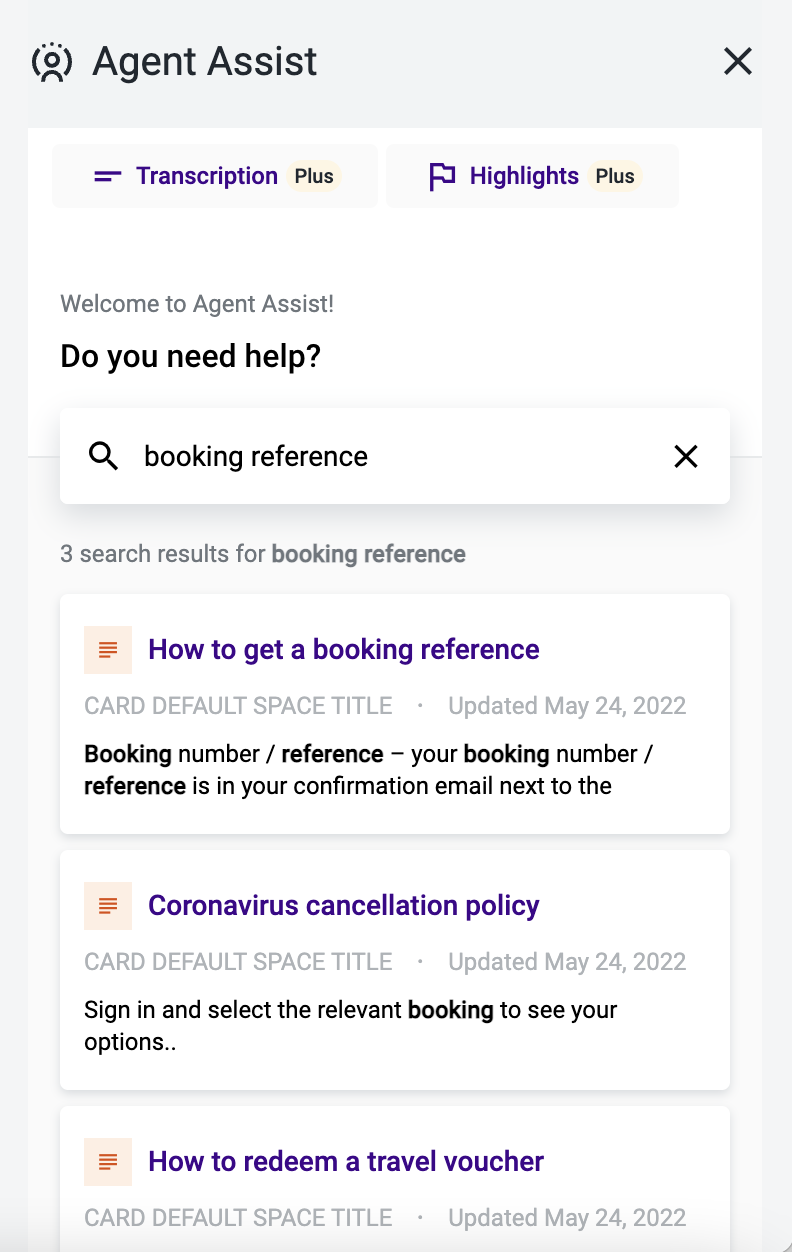 Users can type in the Search box to get a list of results ordered by confidence score. This will be a unified search across all sources, including Knowledge Management Cards and content from any external source.
Every Talkdesk user can benefit from the Agent Assist Search feature, as it is included in every edition of Talkdesk.