The "Relate To" feature enables agents to select existing tickets in Salesforce and relate them to calls. After an inbound or an outbound call ends, an agent can choose from a dropdown list of existing tickets displayed in Conversations tab "Relate To" and establish a relationship between the two. The tickets listed are those which are active and associated with the contact. They are displayed in chronological order, with the most recent one at the top.
To add this feature to your Talkdesk account, please contact Talkdesk support and ask for the enablement of Relate To in Conversations.
To enable the "Relate To" feature for Salesforce, please check the "Enabling the feature in Salesforce" section in the Relating a call in Callbar App to a Case or Opportunity in Salesforce article.
Note: This feature can be also used on Callbar. If you are using Callbar instead of Conversations, please go to the "Logging a Call" section in Relating a call in Callbar App to a Case or Opportunity in Salesforce article.
After enabling the feature, follow the next steps in order to use it in Conversations:
Log in to the CTI client

[1]

from your Salesforce instance.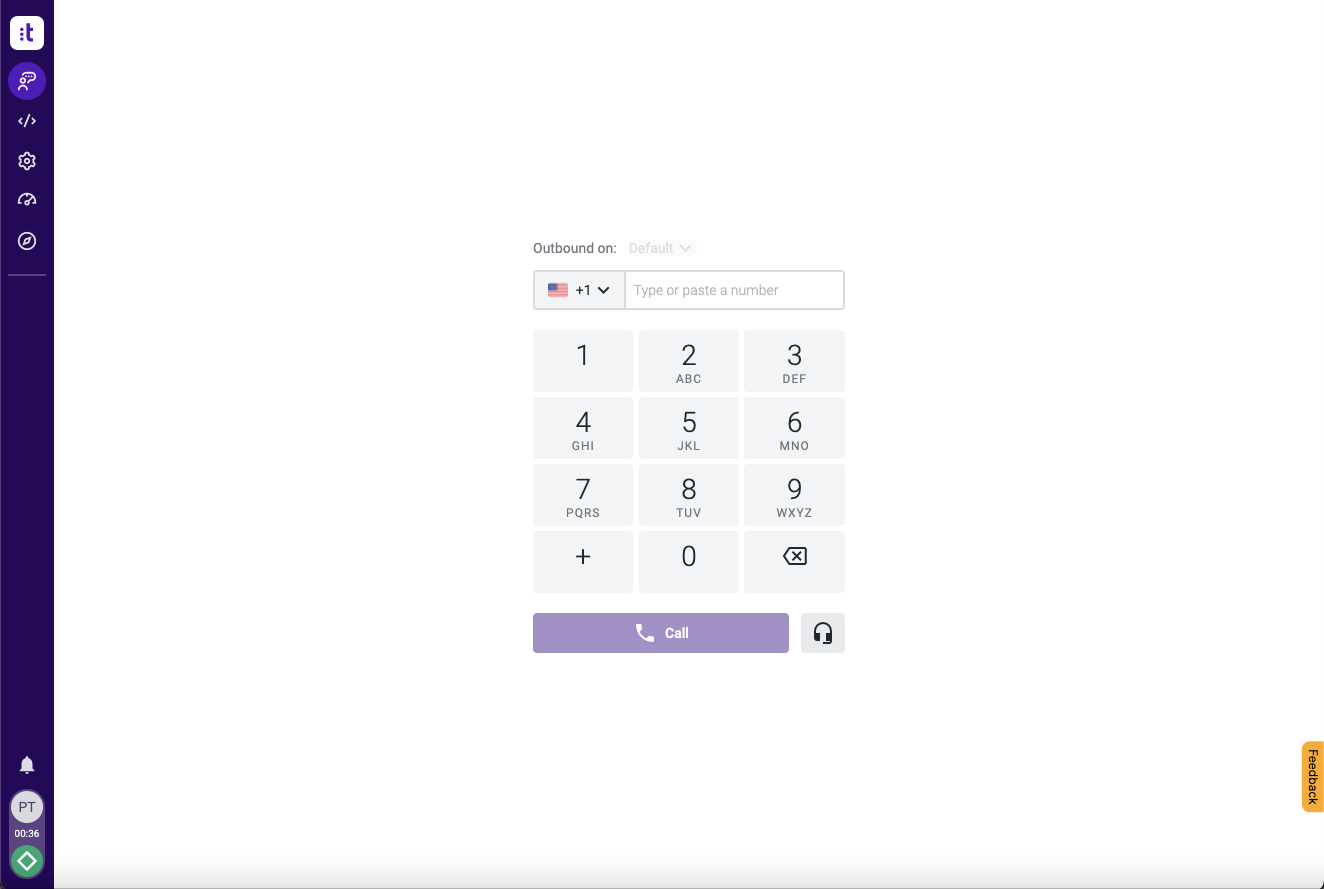 Log in to Talkdesk Conversations as well.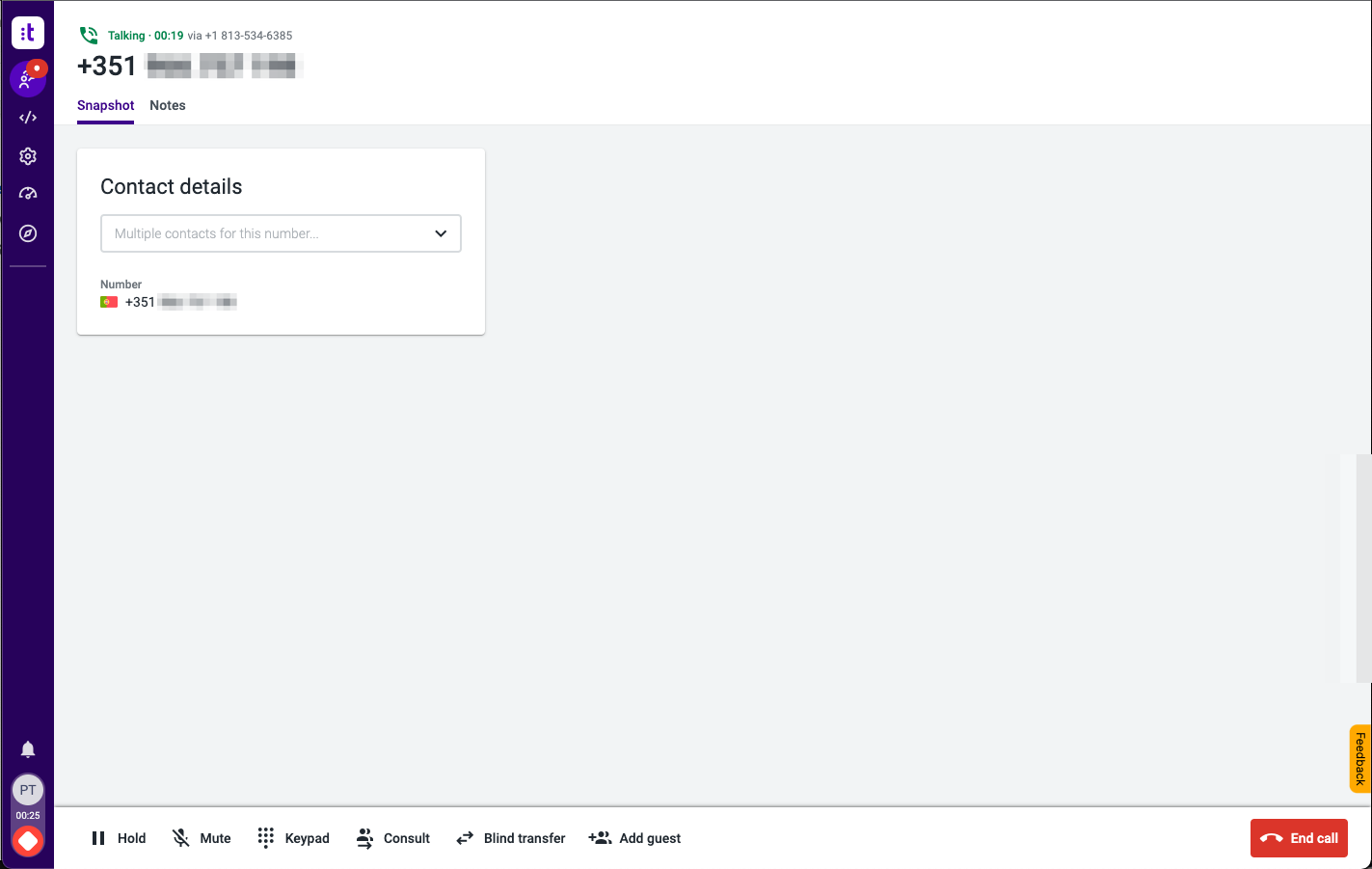 Start a call to trigger the creation of a Talkdesk Activity in Salesforce.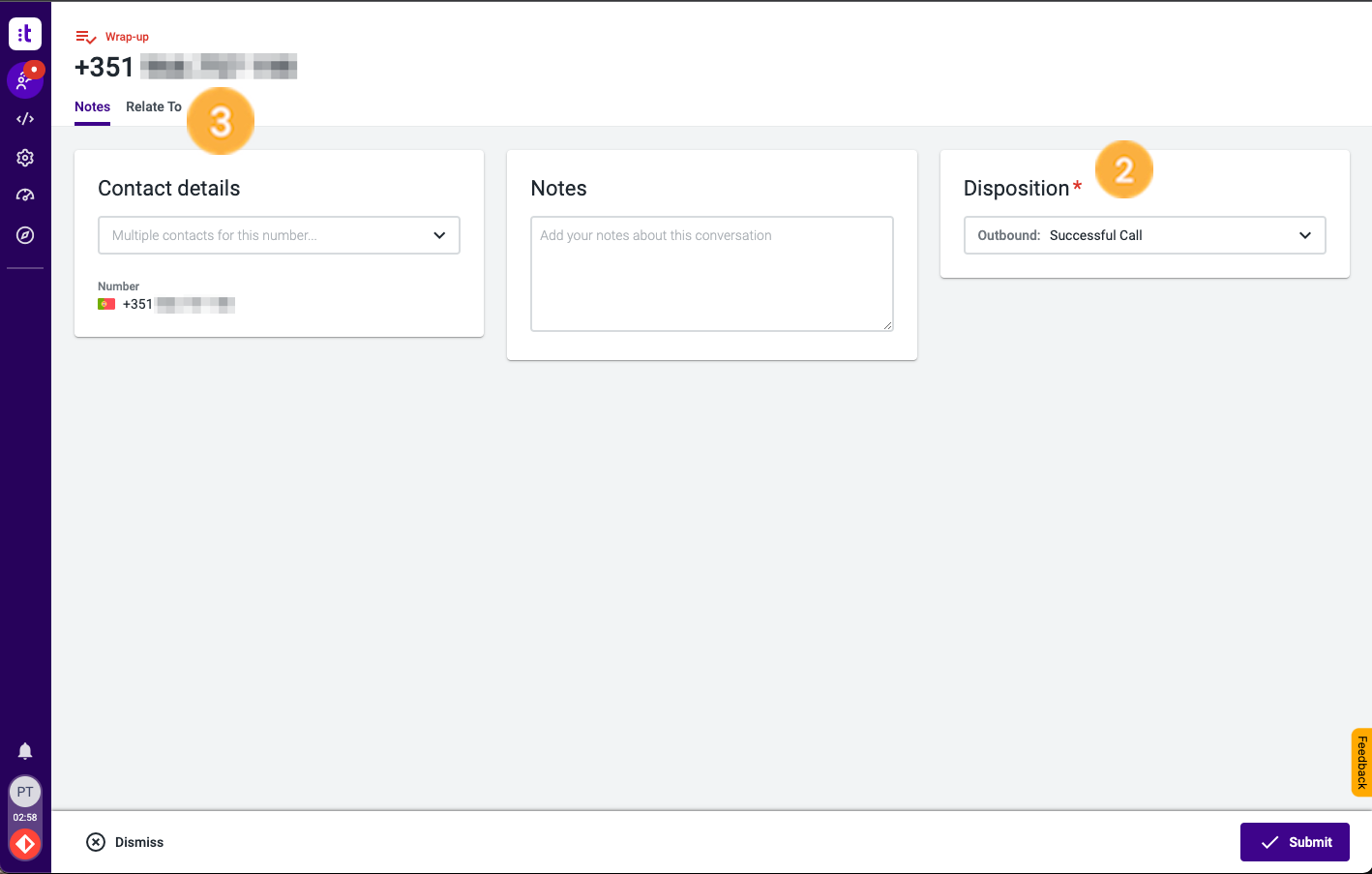 When the call ends, you will see the wrap-up screen in Conversations. Fill in the mandatory fields in the

"

Disposition" section

[2]

and then click on the

Relate To

tab

[2]

.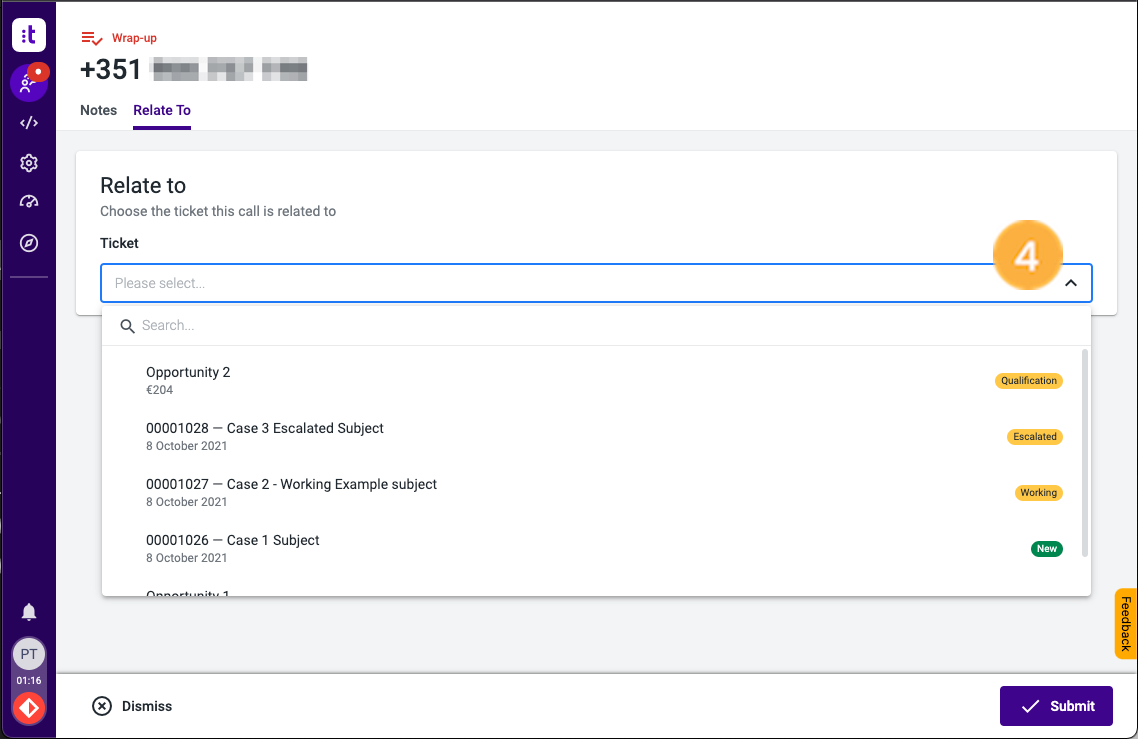 Click on the

Relate To

dropdown menu

[3]

to fetch the existing tickets from the Salesforce instance, and select the one you wish to relate to the call.
Note: Please note that the Dispositions tab includes mandatory fields that must be filled before you can proceed to log the call information.
Hit the

Submit

button

[4]

. This will trigger an update on the recently created Talkdesk Activity, and doing so will create a relationship between the call and the selected ticket on the Salesforce side.
Note: The dropdown search field includes several search filters: name, status, and the ticket's creation date for Cases. You can also filter Opportunities by name, amount, and stage.