"Quick Answers" provides a short and accurate speech aide to agents in real-time through Agent Assist.
It uses intent detection to understand the information your customers are looking for and provide the right answer consistently across team members, thus avoiding being put on hold while your agents look for assistance.
To enable "Quick Answers", access to Agent Assist, AI Trainer, and Guide is required. The configuration is done in two steps:
Learn how to set up "Quick Answers" by following the steps below.
Create an Intent in AI Trainer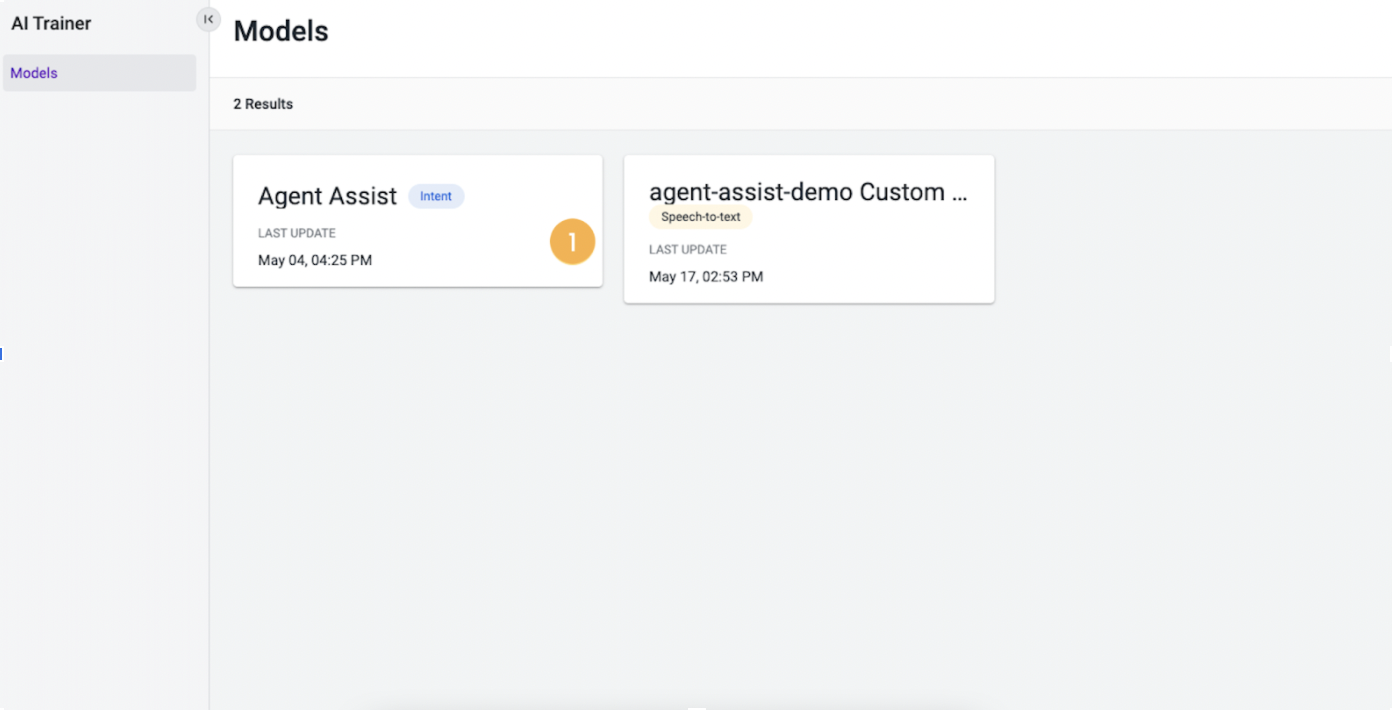 1. Open AI Trainer and select an intent model [1].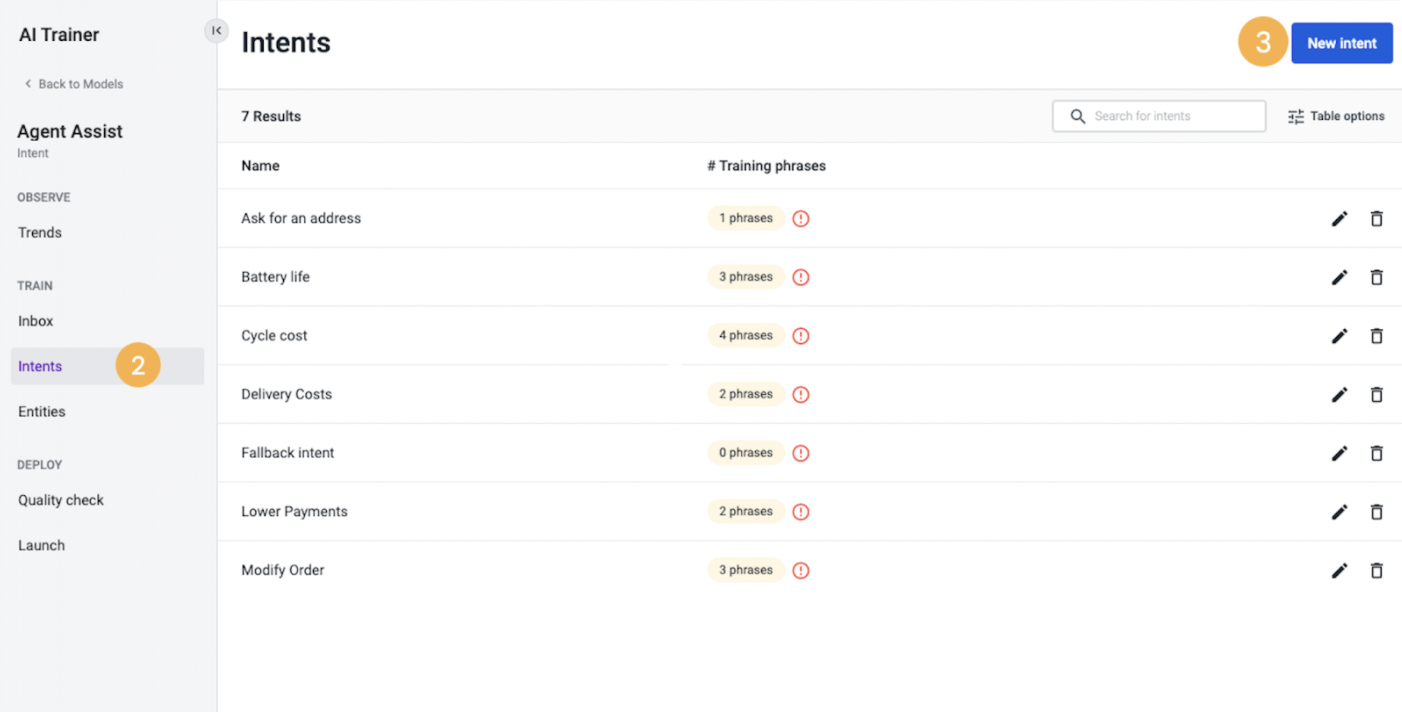 2. Go to the "Train" menu and choose Intents [2].
3. Click on New Intent [3].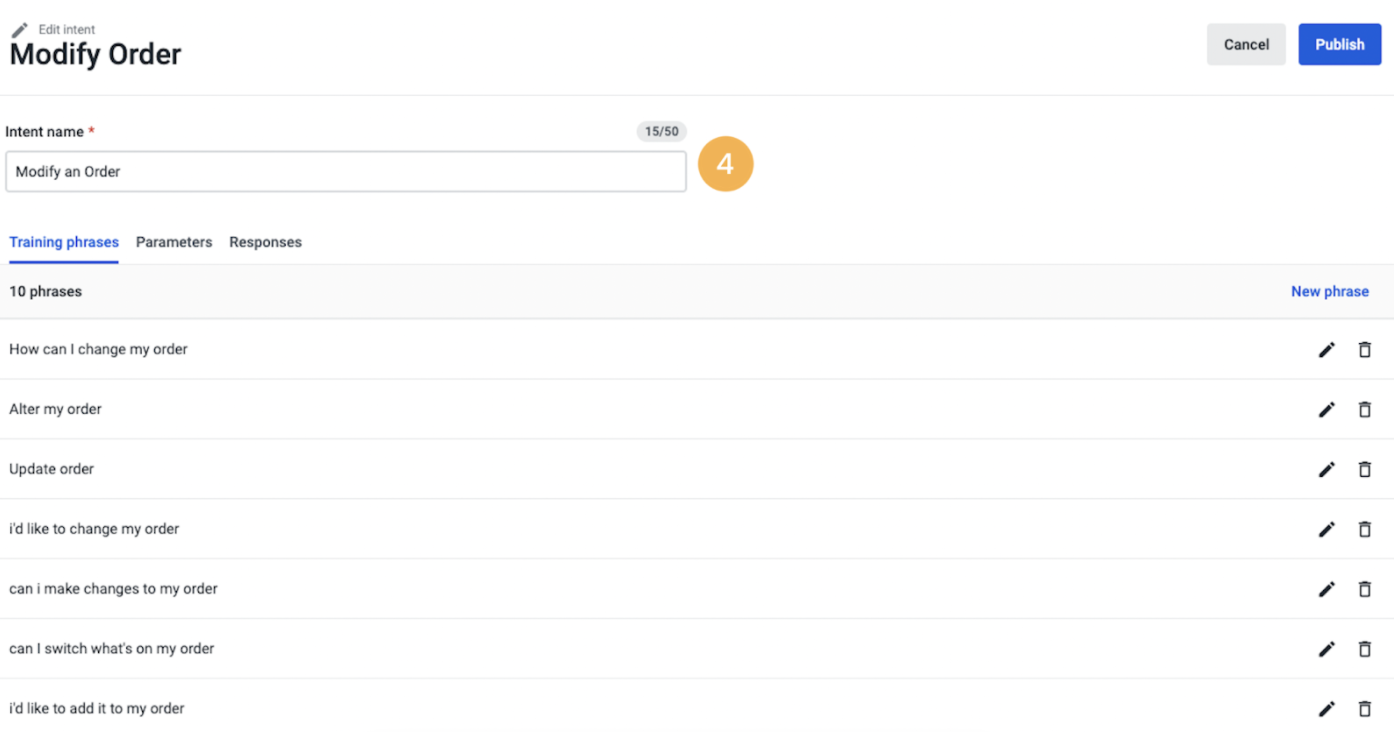 4. Choose a name for the intent [4] that should allow you to easily identify a customer goal in the conversation.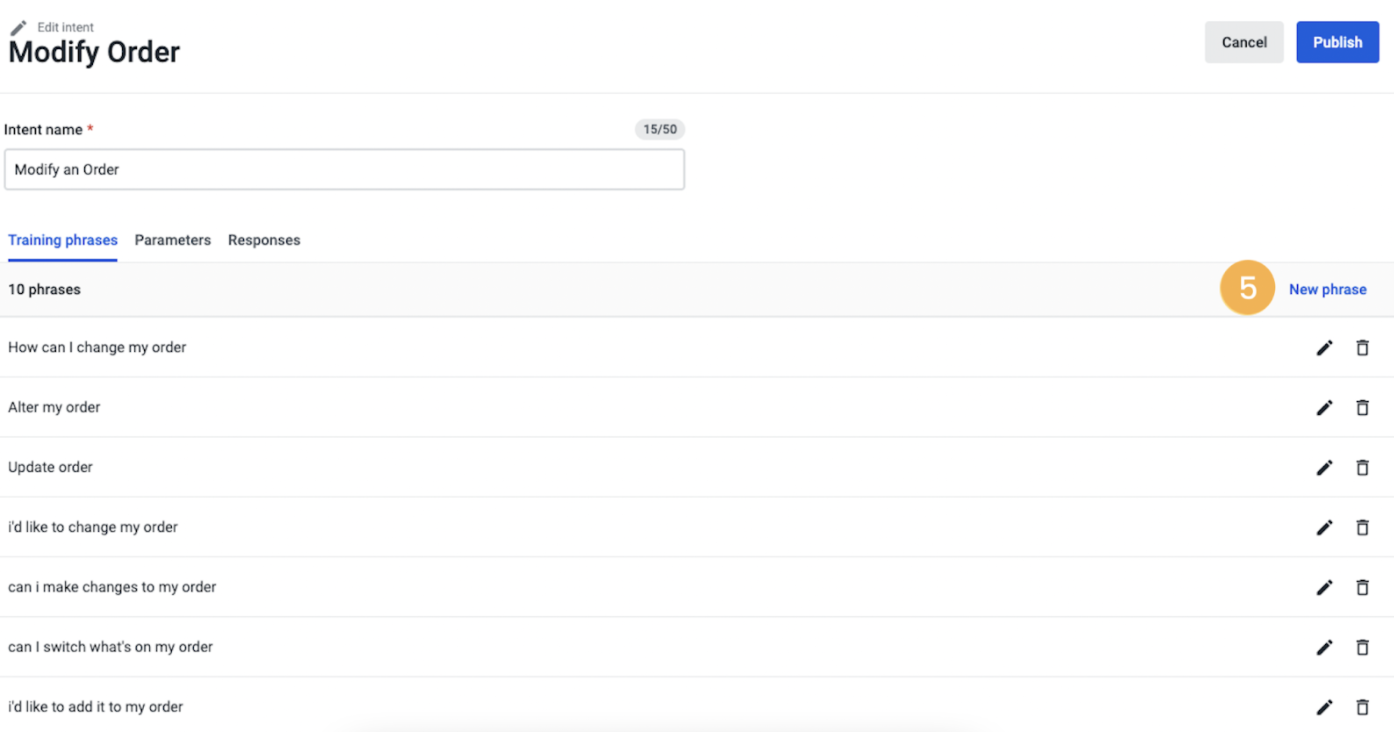 5. Click on New phrase [5] to add training phrases to the intent. These phrases correspond to different ways customers might communicate the intent. To make sure your intent is well-trained, we recommend adding at least 10 training phrases. Alternatively, you can go to the "Train" menu, click on "Inbox", select relevant utterances from the list, click on them and select the "Add to intent" option.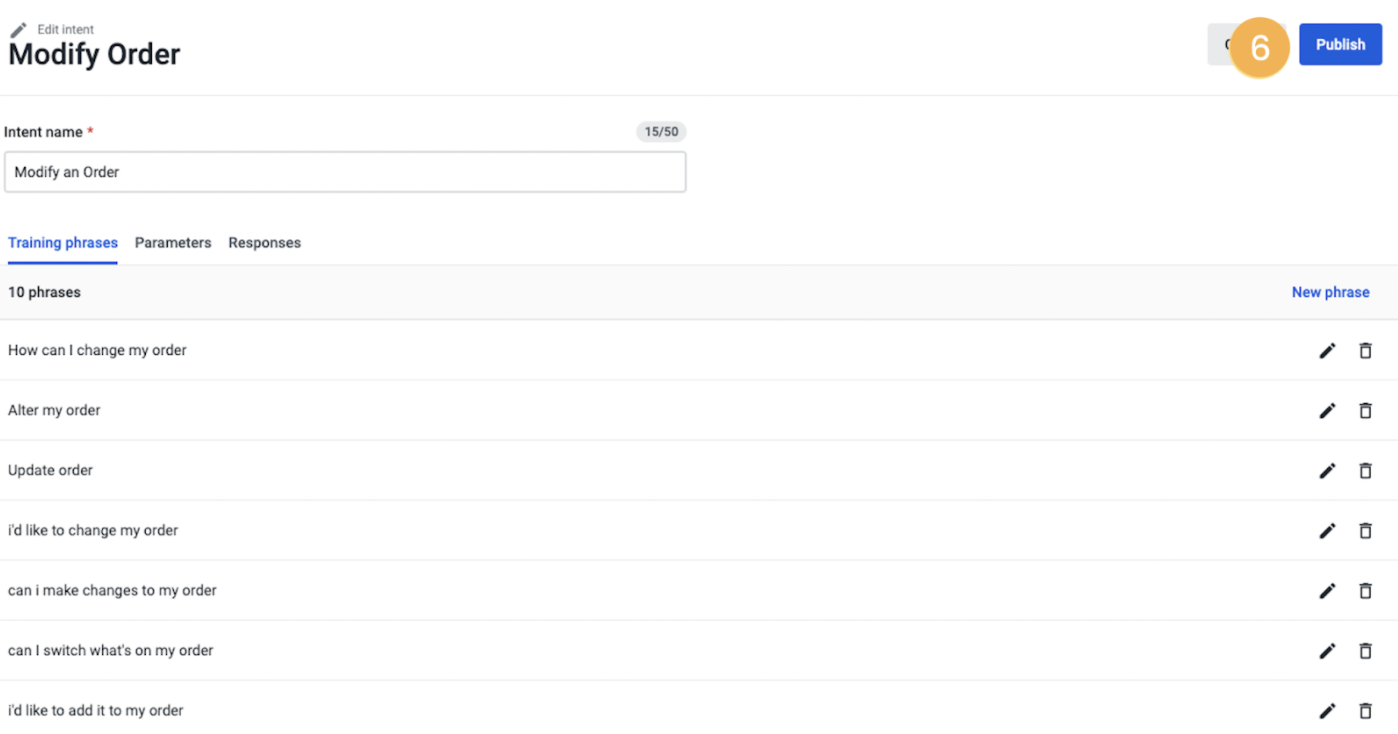 6. Click Publish [6] to enable your newly trained intent.

Create / Tag the Answer in Guide
Once the intent has been created in AI Trainer, you can create or tag the content that will provide an answer based on the intent.
1. Open Guide and click on "Home". From there, you can decide to create a new article or a new section within an existing article and add the content that will be displayed as a Quick Answer.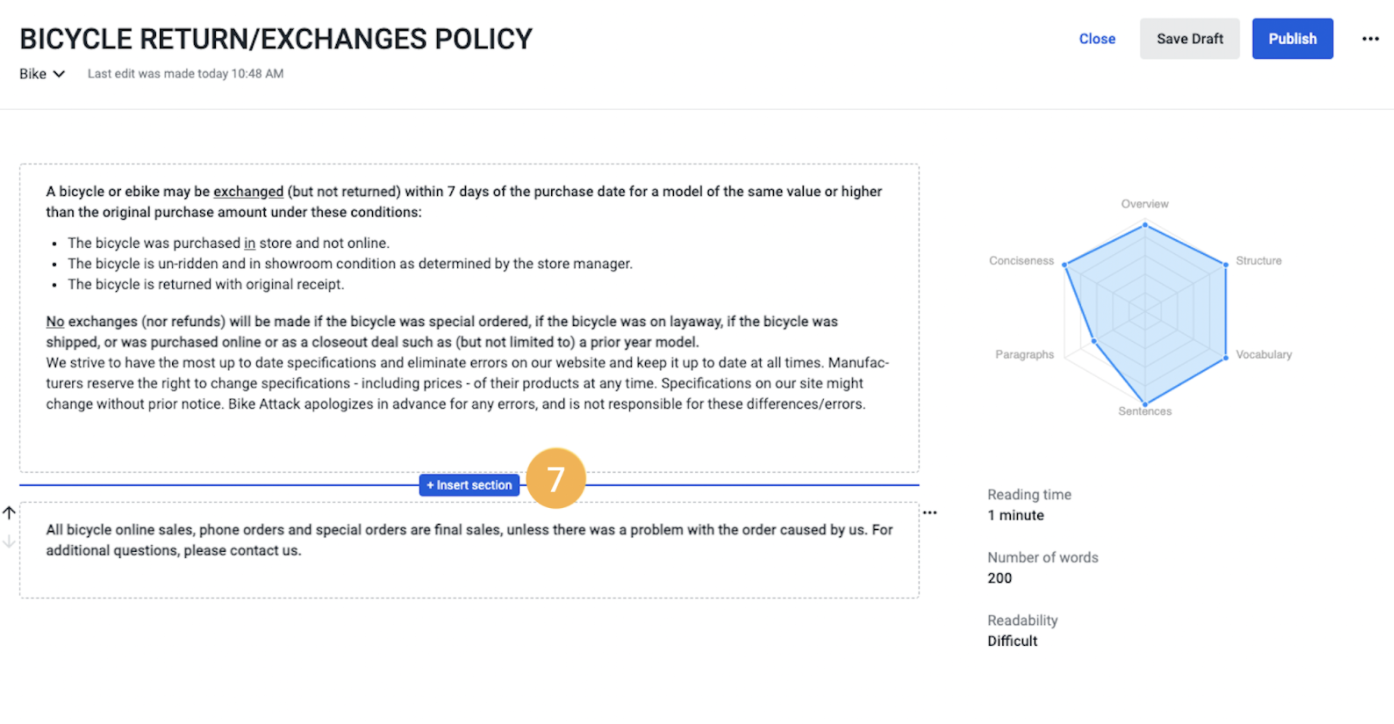 2. If your article has content other than the one you want to show for this specific purpose, you need to make sure that you create a separate section to that end. You can do so by clicking on Insert section [7] from within the specific article.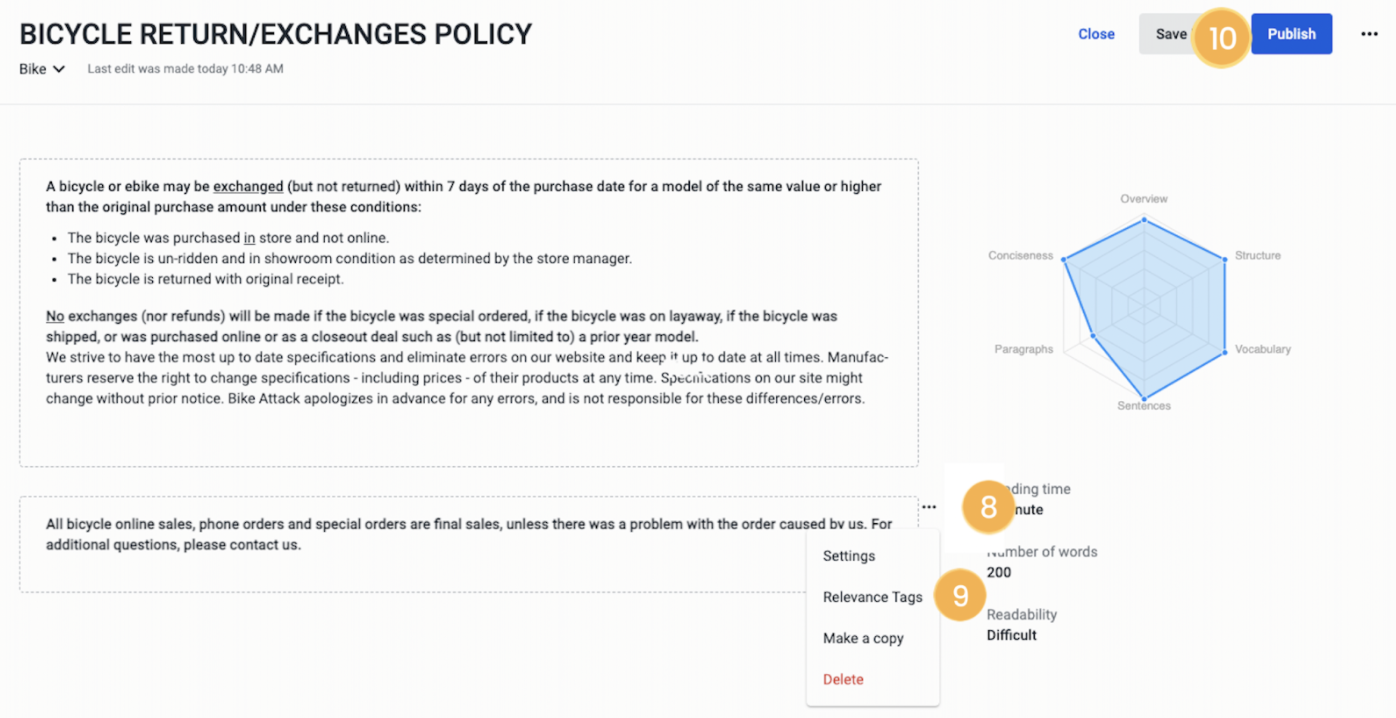 3. Click on the more options "..." button [8] next to the section to add a Relevance Tags [9] to your section. The name of your relevance tag should match the intent name, so if the intent name is "Modify Order", these must be the exact words used in the relevance tag. Click "Save" to keep the relevance tag.
4. Then, select Publish [10] to finalize the process.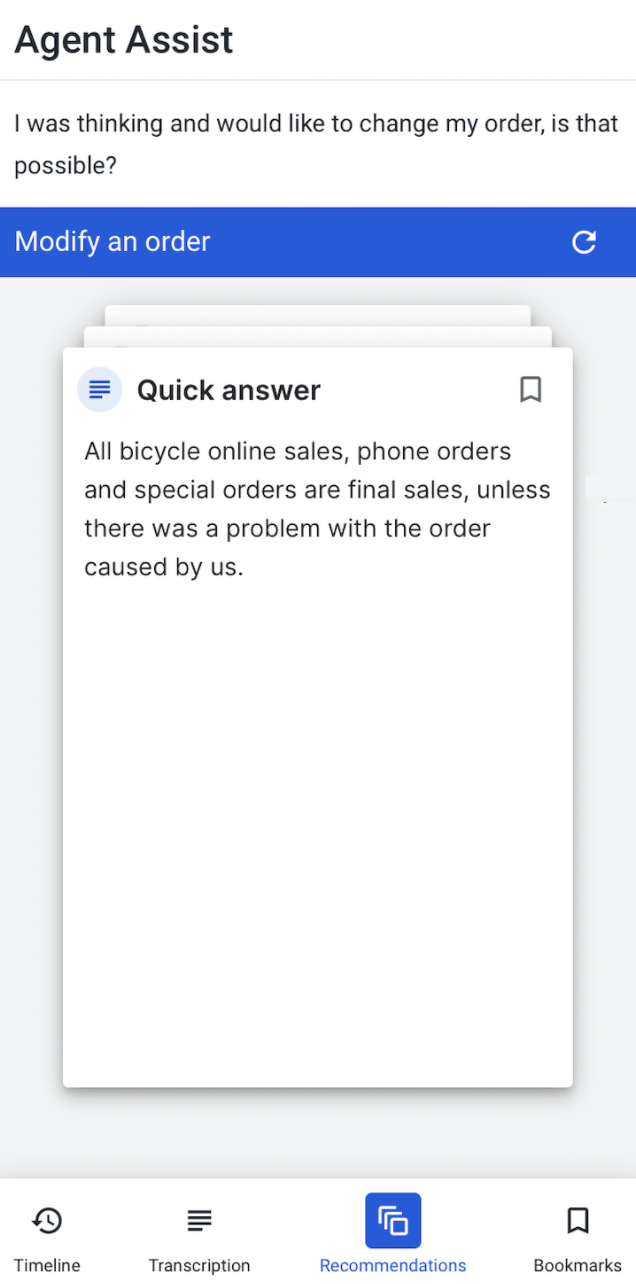 5. When opening the "Recommendations" tab in Agent Assist, agents will be able to see the "Quick Answer" once the intent is detected in the conversation with a customer.