Talkdesk Explore™ lets you download your reports so that you can store, edit, and manage your reporting data.
This article is aimed at users who wish to convert CSV (Comma-Separated Variables) reports into XLS (excel) files for use in Microsoft Excel.
To learn more on how to download Explore reports, go to Downloading and Sending Reports.
Converting CSV files to XLS
To open the CSV report you just downloaded, locate the file in your device's Downloads section and click it.
Note: Some system configurations may have trouble displaying CSV files correctly. If you have an issue, please consult CSV Files and Regional Settings.
To convert the CSV report to XLS, please follow these steps: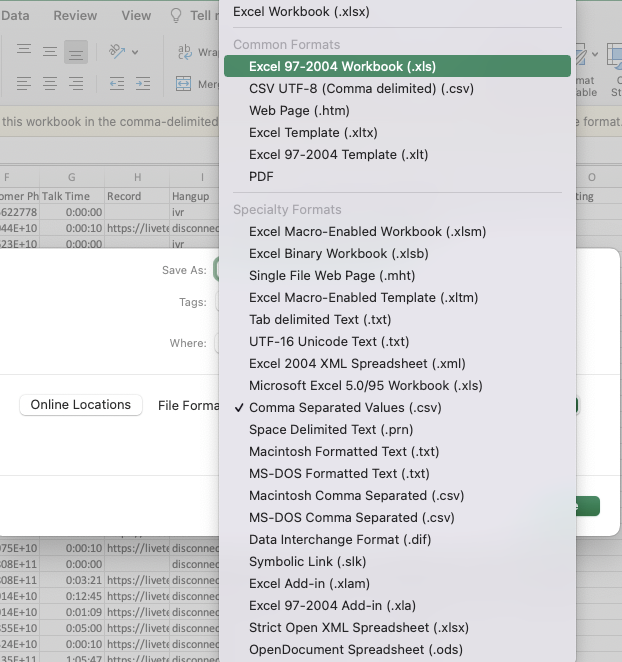 Open the file.

Click "Save as", and select the desired format (.xlsx or .xls).
This allows you to work with the downloaded data as an excel document and keep all excel features, including pivot tables.
Creating Pivot Tables in Excel
To do so, do the following:

With your report open in Excel, select the ranges you wish to analyze.

Select the

Insert

tab

[1]

, then

Pivot Table [2]

.

In the pop-up window, click

Ok [3]

.

You will be automatically redirected to the new Pivot Table. On the right side of the screen, under "PivotTable Fields"

[4]

you can alter fields, table configurations, and other features.