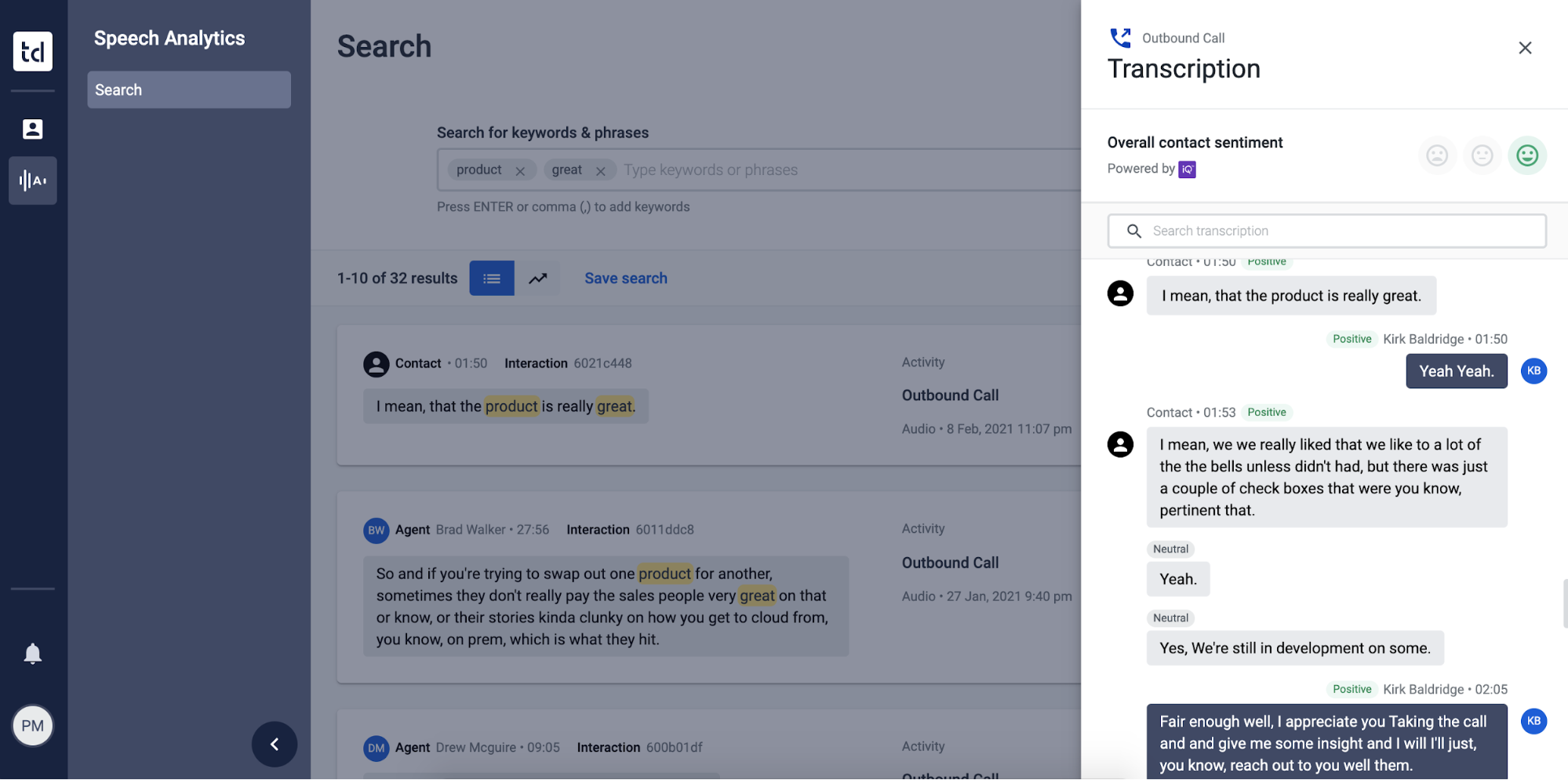 Talkdesk Speech Analytics™ is an application that captures, transcribes, and analyzes every customer interaction using artificial intelligence to identify key conversation moments, topics, and sentiment. This will help you understand customer intent, uncover trends, and provide actionable insights to the business.
Prerequisites
Before accessing the Speech Analytics app, please make sure that your CSM or Solutions Consultant has enabled the app and gave you access to it.
In order to use Speech Analytics, Talkdesk's routing system must be configured and call recording must be enabled for both inbound and outbound calls.
Accessing and Managing the App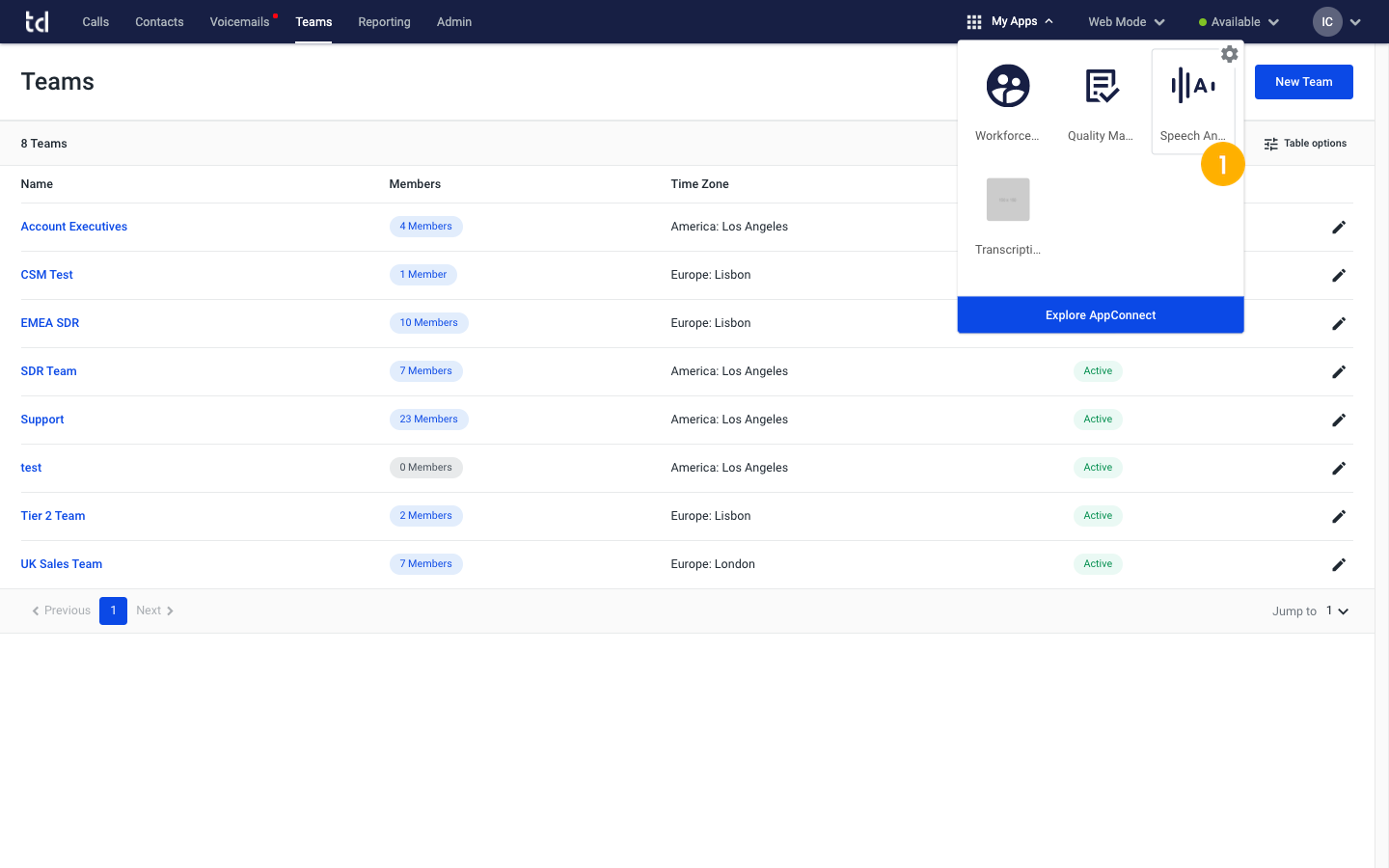 Once the app has been installed, you can access transcription data by going to My Apps and selecting Speech Analytics [1].
Note: The Transcription app is also displayed, but it does not show any data. This app has an administrative function only.
Access and Permissions
To manage which team members have access to Speech Analytics, please follow these steps: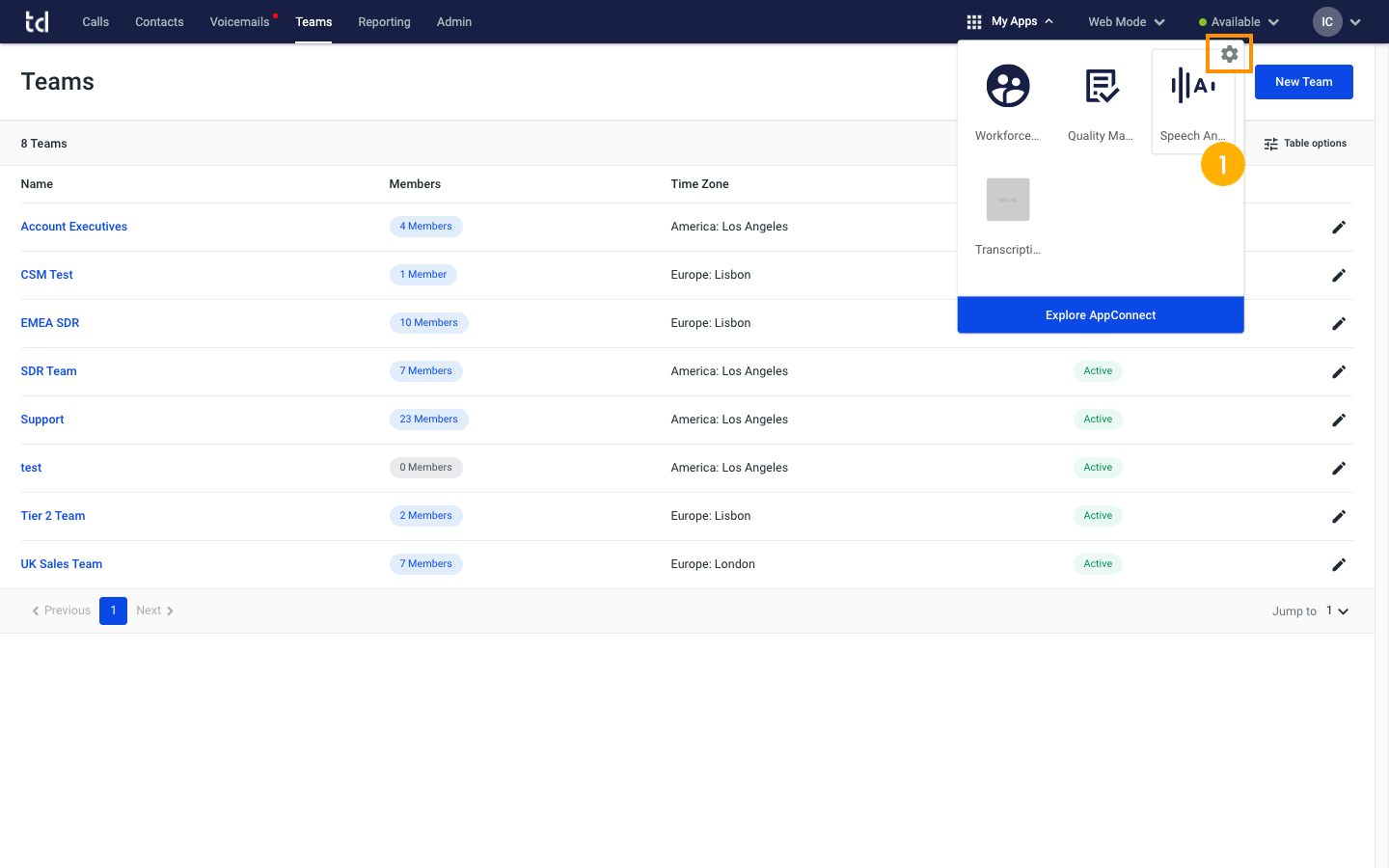 Go to the Speech Analytics settings [1].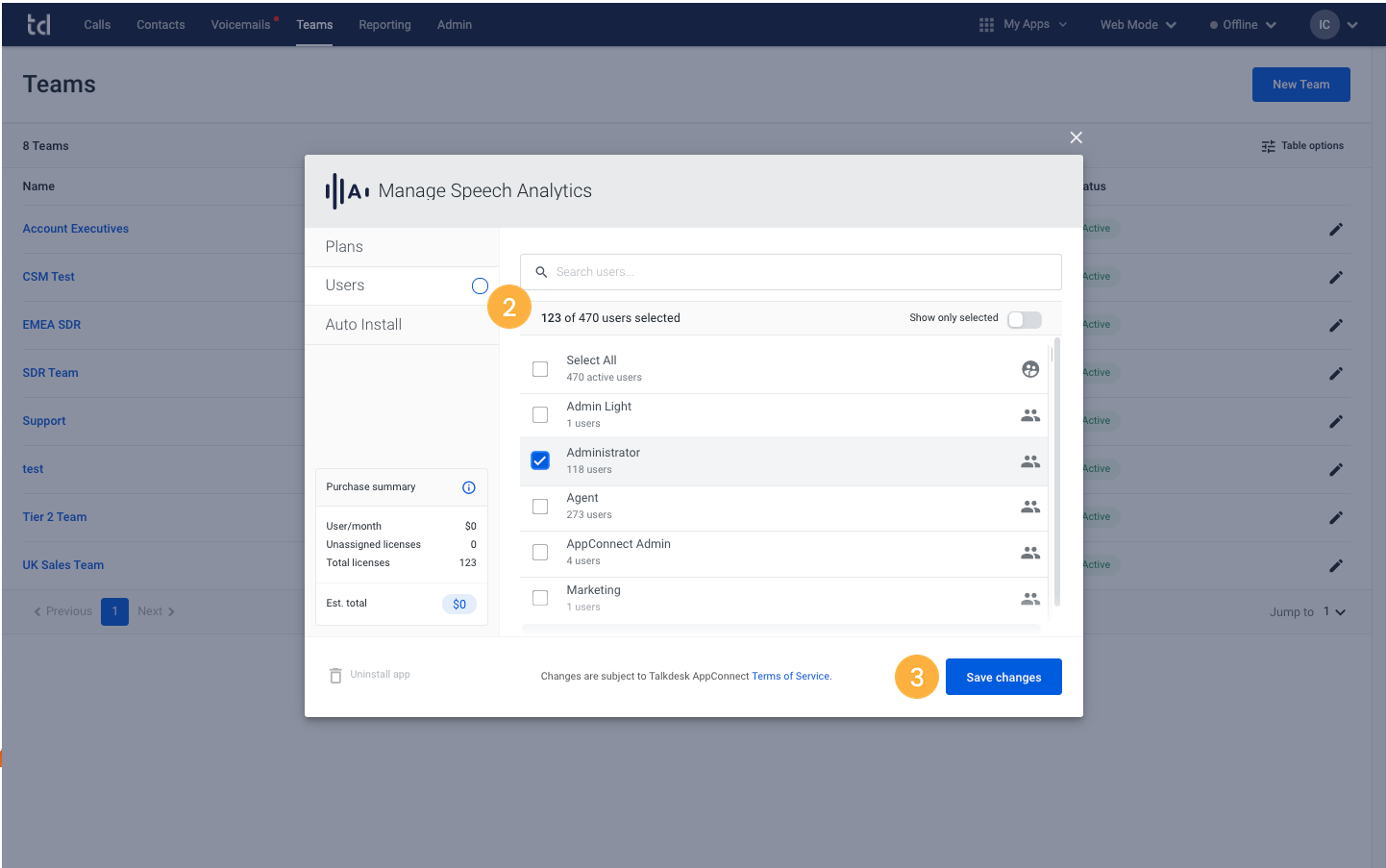 Select the desired users or groups [2].
Click Save changes [3].
Please repeat these steps for the Transcription app, making sure that you select the same users or groups that were selected for the Speech Analytics app.
Notes:
We advise giving access only to administrators, supervisors, and custom roles that have a specific need to access Speech Analytics.
Currently, the access to the transcriptions generated by the Speech Analytics app is not tied to the permissions set to access call recordings. This means that an agent may not have access to call recordings but, if they are given access to call transcriptions through the settings of the Speech Analytics app, they may be able to see all call transcriptions. For more information, please visit the articles Team Roles and Call Recording.
When all configurations are done, you can start taking advantage of Speech Analytics.
For additional support, please contact your Custom Success Manager or support@talkdesk.com.