Talkdesk® Guide™ is an AI-powered Knowledge Base that brings an integrated layer of Knowledge to your enterprise. It uses and organizes knowledge having in mind how critical it is to have up-to-date and reusable information across an enterprise.
Guide's edition capabilities provide an easy way of constructing your content. Articles are organized in sections that enable reusability.
Spaces, topics, subtopics, articles, and sections make up the Guide hierarchy. This content's organization allows different departments (of your company) to be organized in flexible ways.
Guide also comes with a tool that enables you to build and run "Procedures". With this feature, you can ensure that every agent in your organization executes them in the same way, increasing the coherence of customer service.
If you wish to install this app, please contact your Customer Success Manager.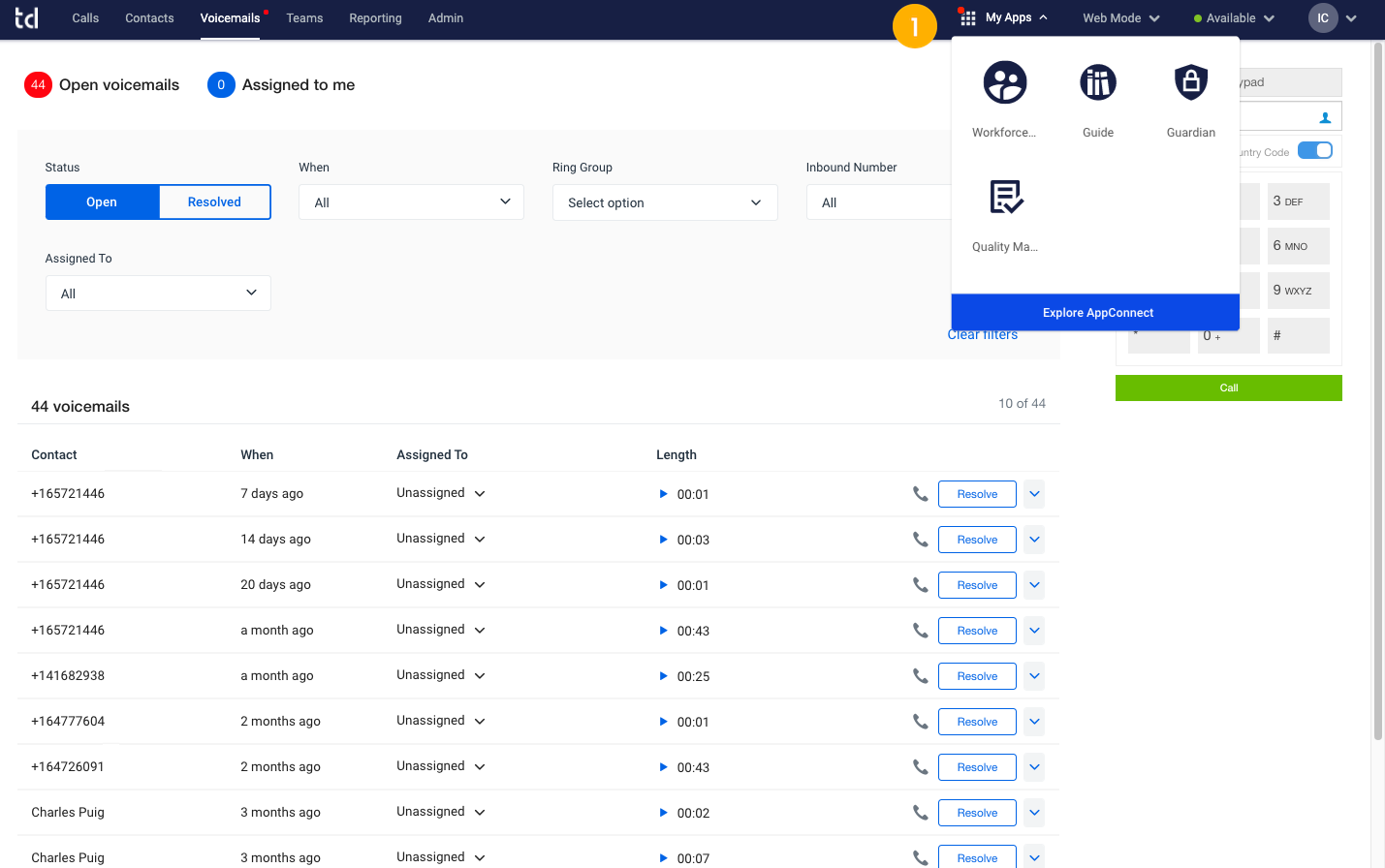 Once the app has been installed in your account, it can be accessed via My Apps [1].
Prerequisites
There is no direct dependency of Guide on any other Talkdesk platform, making it possible to work as a standalone application.
If you are using the Talkdesk Agent Assist application, with Guide, you will have the capability of making search queries to Guide content and get answers without needing to open Guide.
To learn more about setting up Agent Assist in Talkdesk, please visit the article Agent Assist Overview.
Access and Permissions
To manage which team members have access to Guide, please follow these steps: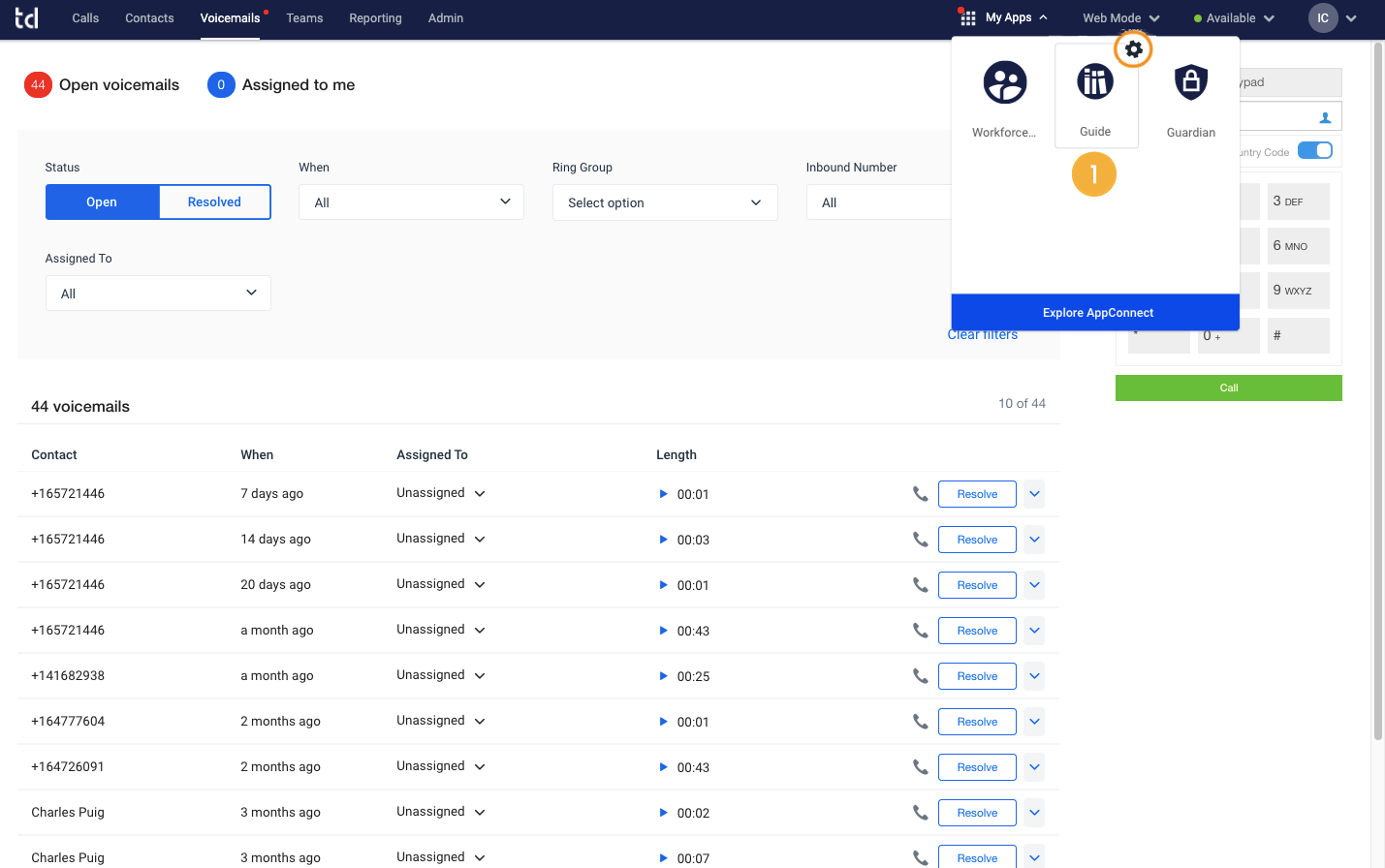 1. In your Talkdesk account, click on Guide [1].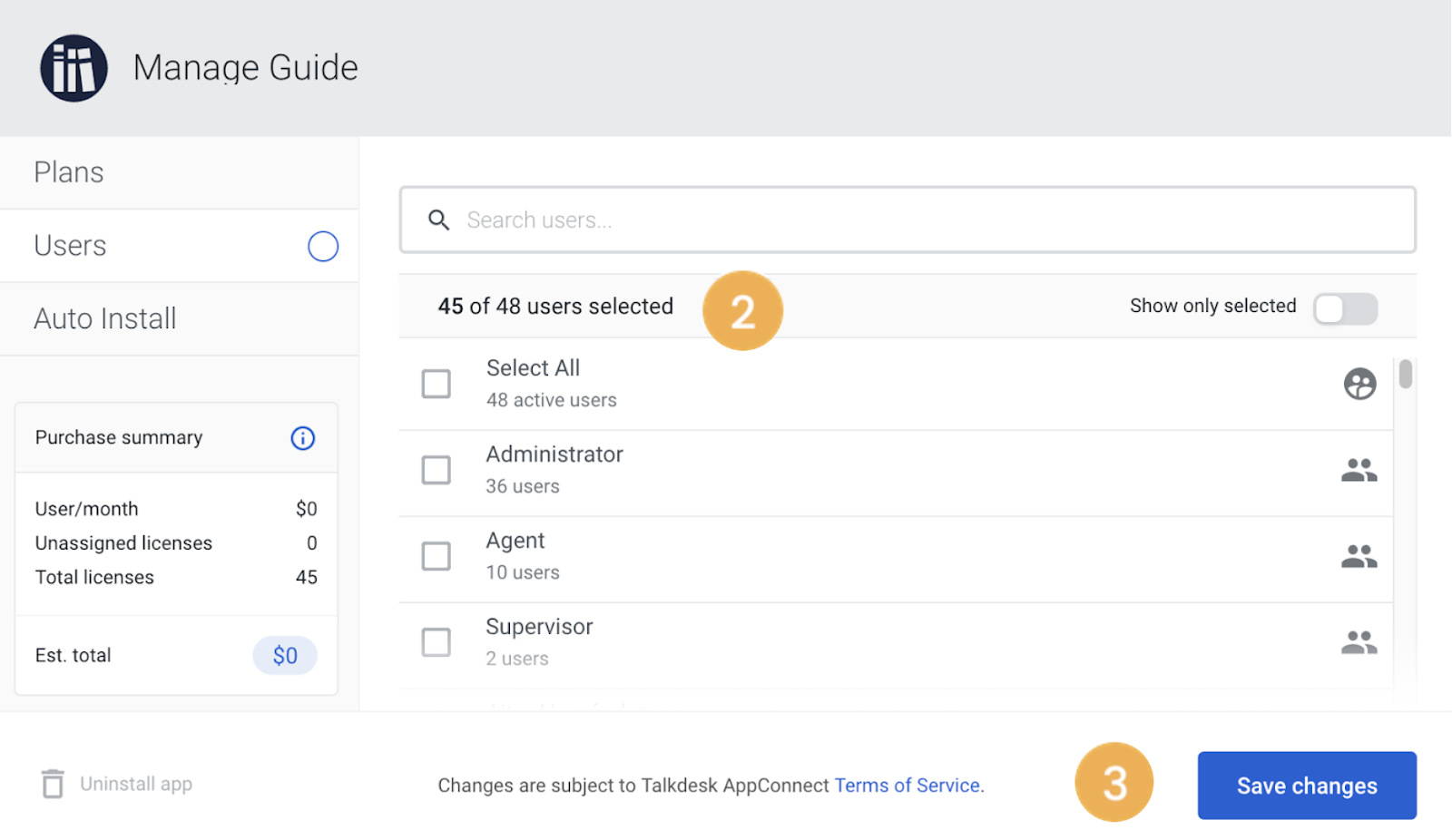 2. Select the desired users [2].
3. Choose Save changes [3].
You should also make sure that administrators and supervisors are granted the right permissions, as described next.
For more information about roles, please visit the article Team Roles.
Permission to Create Content
By default, Administrators have the permissions to all the features of Guide, from viewing articles to editing the structure of the Knowledge Base. Agents have the most restrictive permissions and are only able to view content.
Permissions to Access Content
In addition to feature permissions, another level of access is provided regarding access to content. Guide enables the existence of several spaces and the access to control those spaces can be configured per user.
For additional support, please contact your Custom Success Manager or support@talkdesk.com.