The Agent Assist Configuration application enables you to easily connect external knowledge bases to Agent Assist so that your agents can always surface articles from the best-suited knowledge base system.
To install Agent Assist Configuration, your account administrator is required to access this installation link.
From there, the account administrator can proceed to install the application, as described below: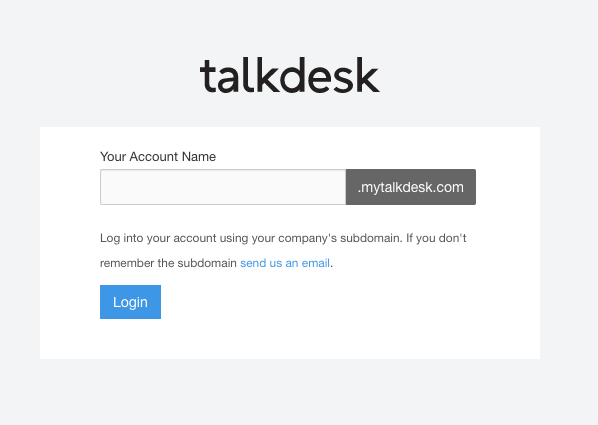 1. Log in to your Talkdesk account by entering your account name and clicking Login.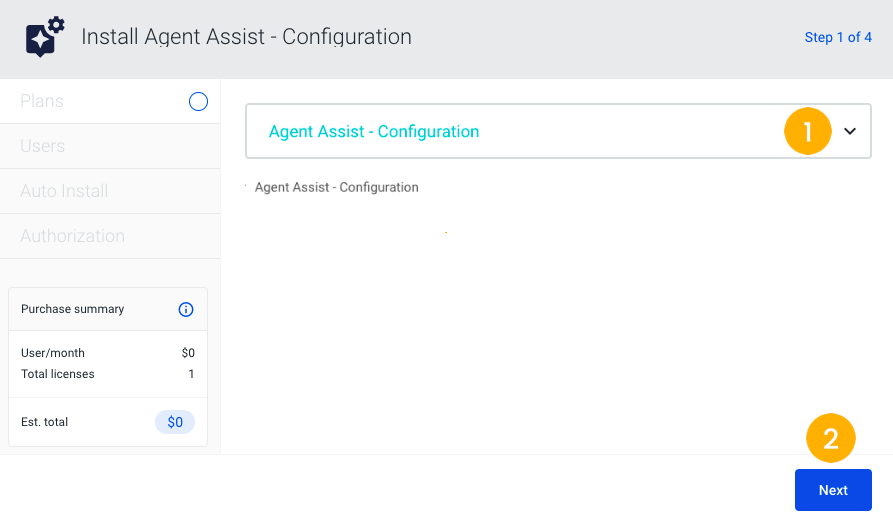 2. On the installation wizard that is displayed, select your plan - full or trial [1].
3. Click Next [2].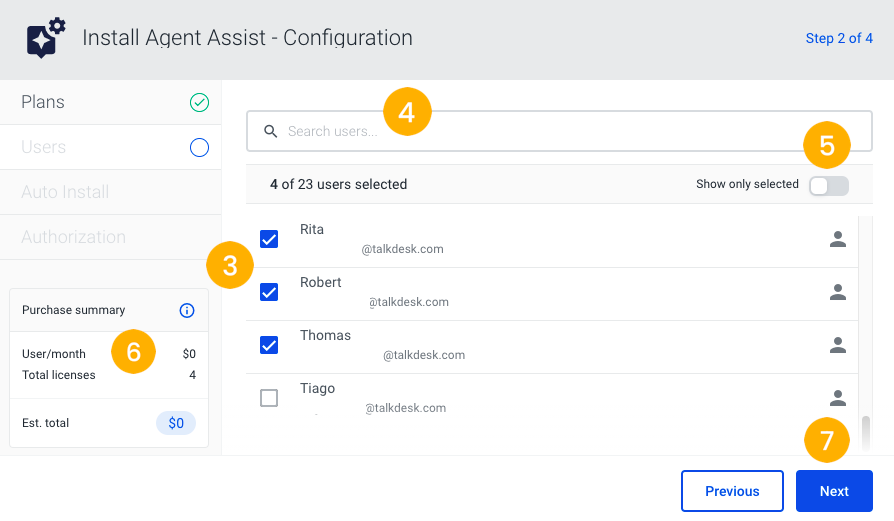 4. Search and select the users to whom access to the Agent Assist Configuration application will be provided [3].
5. In case your account has a significant number of agents, you can use the search box [4] to find the names of the relevant agents. This search box will also be available on the next screen to enable role searching.
6. Once the names of the agents are selected, you can use the toggle to display only the name of the selected ones [5].
7. On the left-hand side of the screen, depending on the number of agents you have selected, you can see the corresponding number of granted licenses and the total list price [6]. This information is also displayed on the next screens.
8. Click Next [7].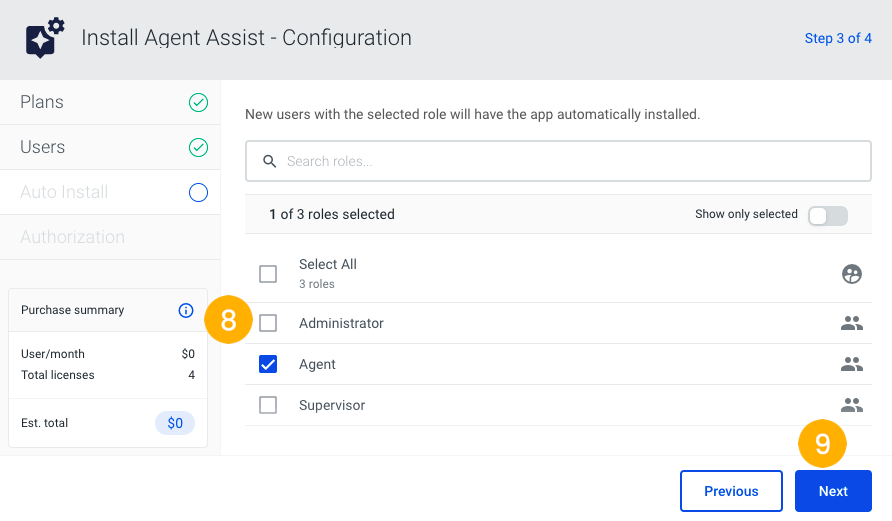 9. In "Auto-Install", select the role to assign to the users you have selected on the previous screen [8]. All roles enable users to create, edit, test, and delete knowledge bases. The administrator role also has permission to manage all accesses to the Agent Assist Configuration application.
10. Click Next [9].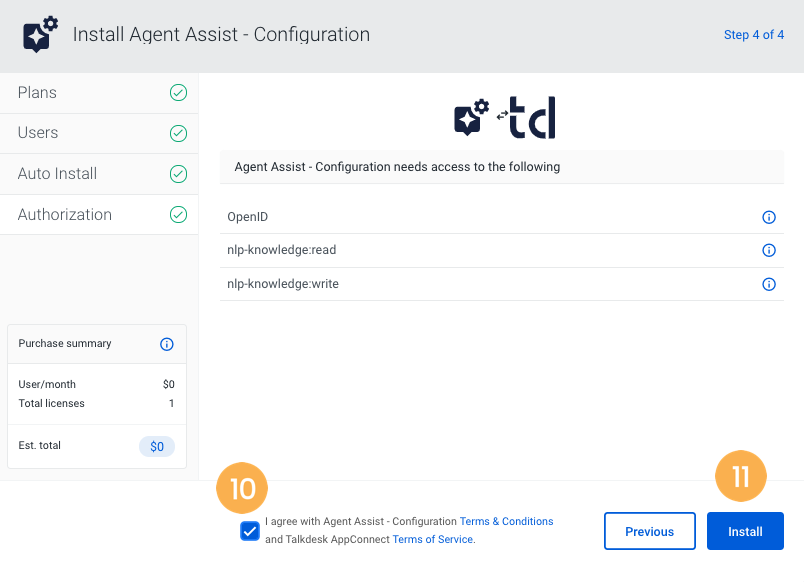 11. Review the permissions and tick the checkbox to authorize the access [10].
12. Click Install [11].
Once the enablement of the application is done by the administrator, agents can access the application locally, or in its web version through Talkdesk. For more information on this procedure, please visit Installing Agent Assist.