Note: From May 3rd, 2021, the Roles tab is gradually being deprecated and replaced with a new Roles and Permissions tab. The configurations described in this article may not be applicable if you have already transitioned to the new Roles and Permissions tab and user interface.
You can edit your roles' permissions, and grant access to Outbound Dialer app to specific team members'. To manage the access to the Outbound Dialer app, follow these steps: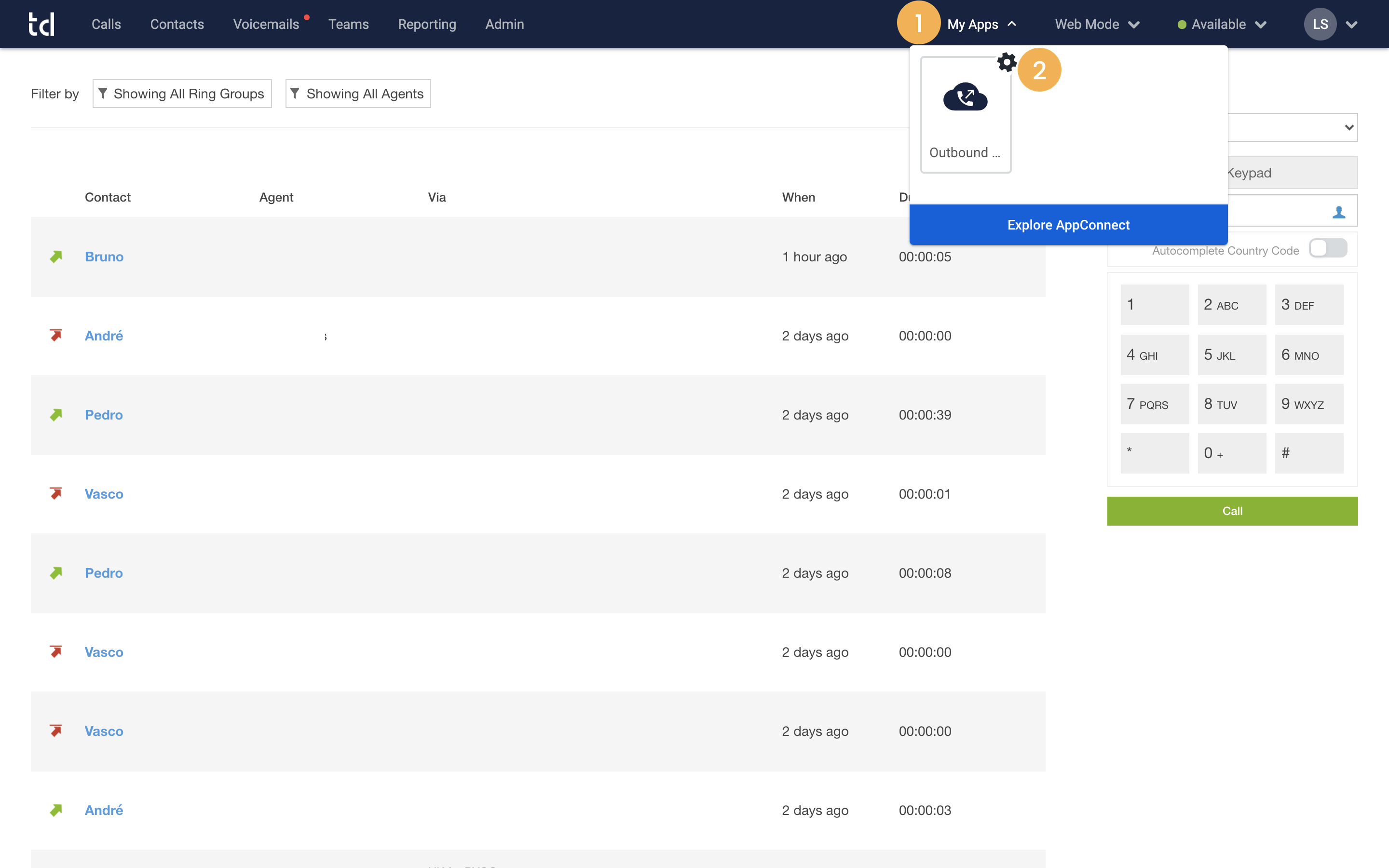 1. Sign in on your Talkdesk account, and click on My Apps [1]. The Outbound dialer app will appear.
2. Click "Settings" [2] in the top-right corner of the app window.
3. Hit the Users [3] tab.
4. Choose the users you want to give access to the "Outbound dialer app".
5. Click on Save changes [5].
After that, you can grant access to a specific role, by following these steps: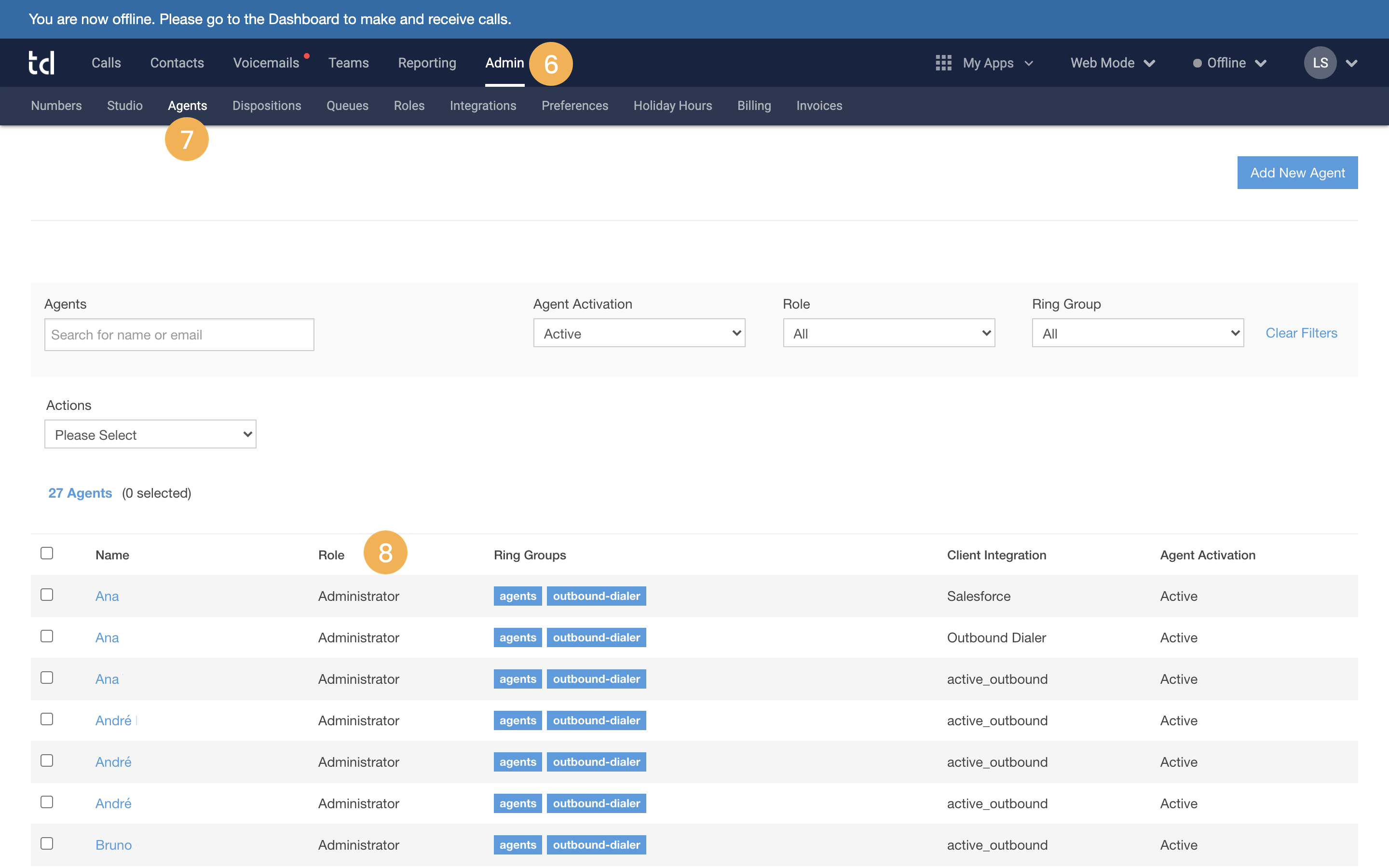 6. Go to Admin [6].
7. Choose Agents [7].
8. Check the agent's role [8].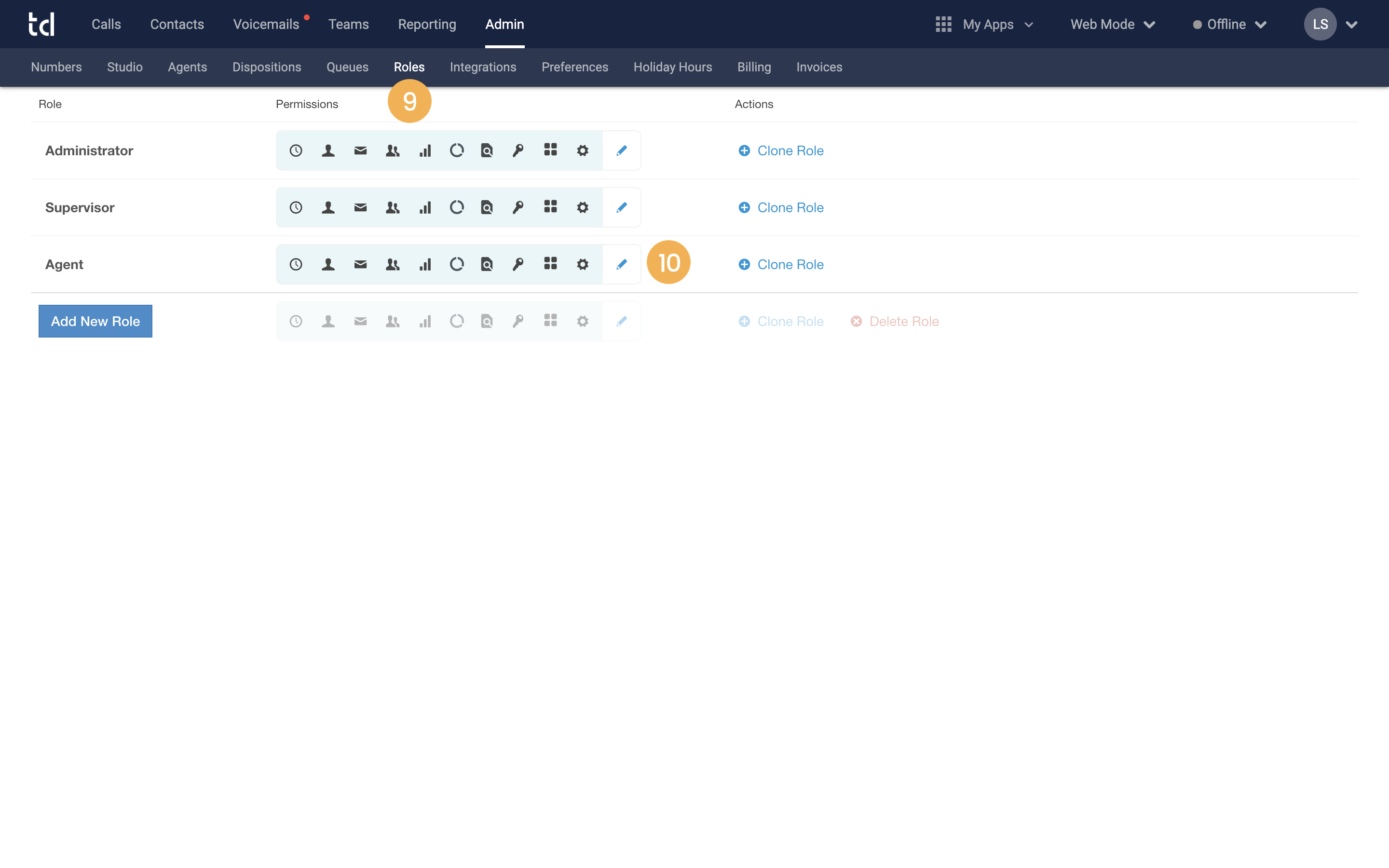 9. Select Roles [9], in the Admin section.
10. Click "Edit" [10] to edit the permissions.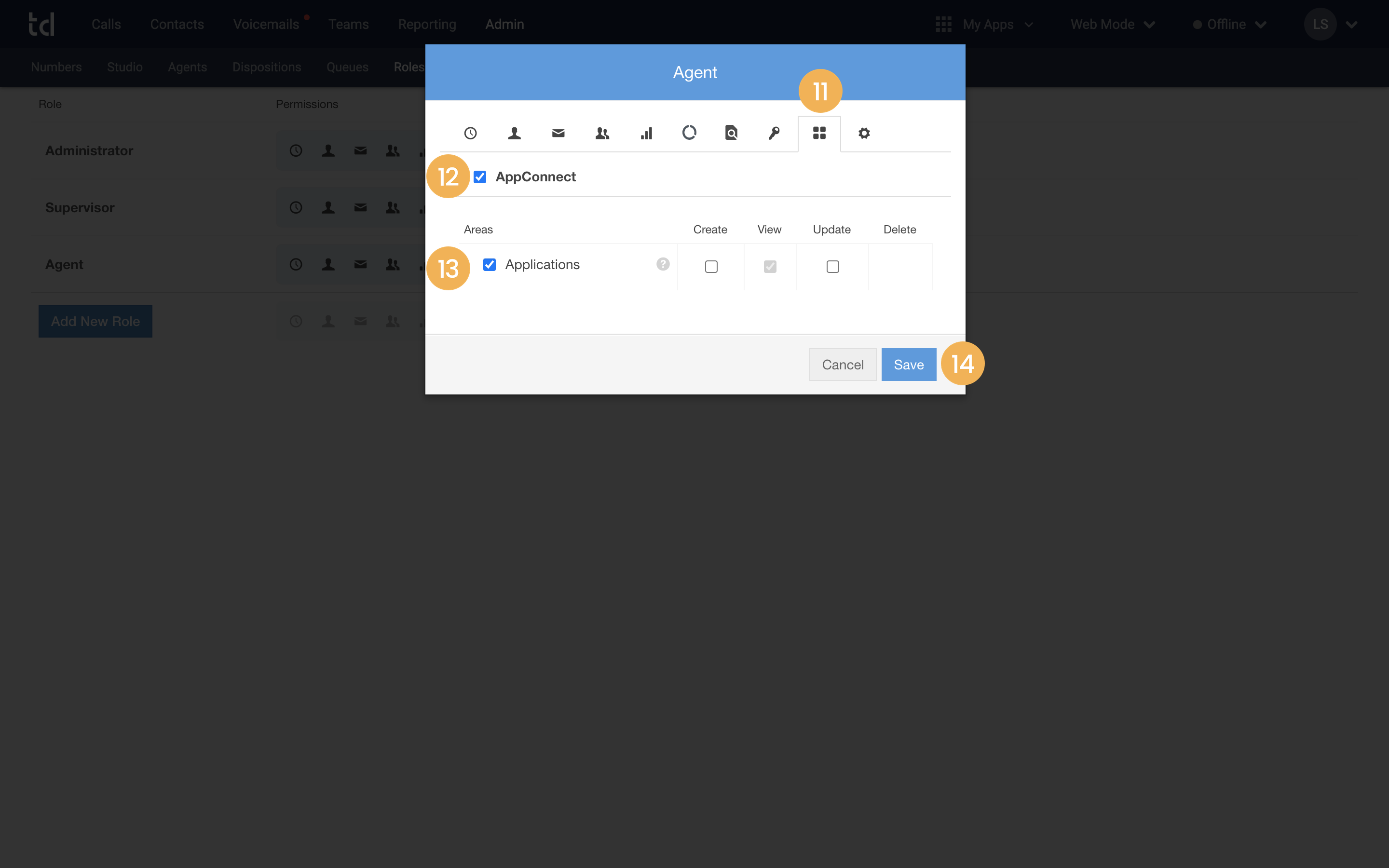 11. Hit the "AppConnect" symbol [11].
12. Place a tick in the "AppConnect" box [12].
13. Checkmark "Applications" [13].
14. Press Save [14].