Click on the link that we provided to start the installation process: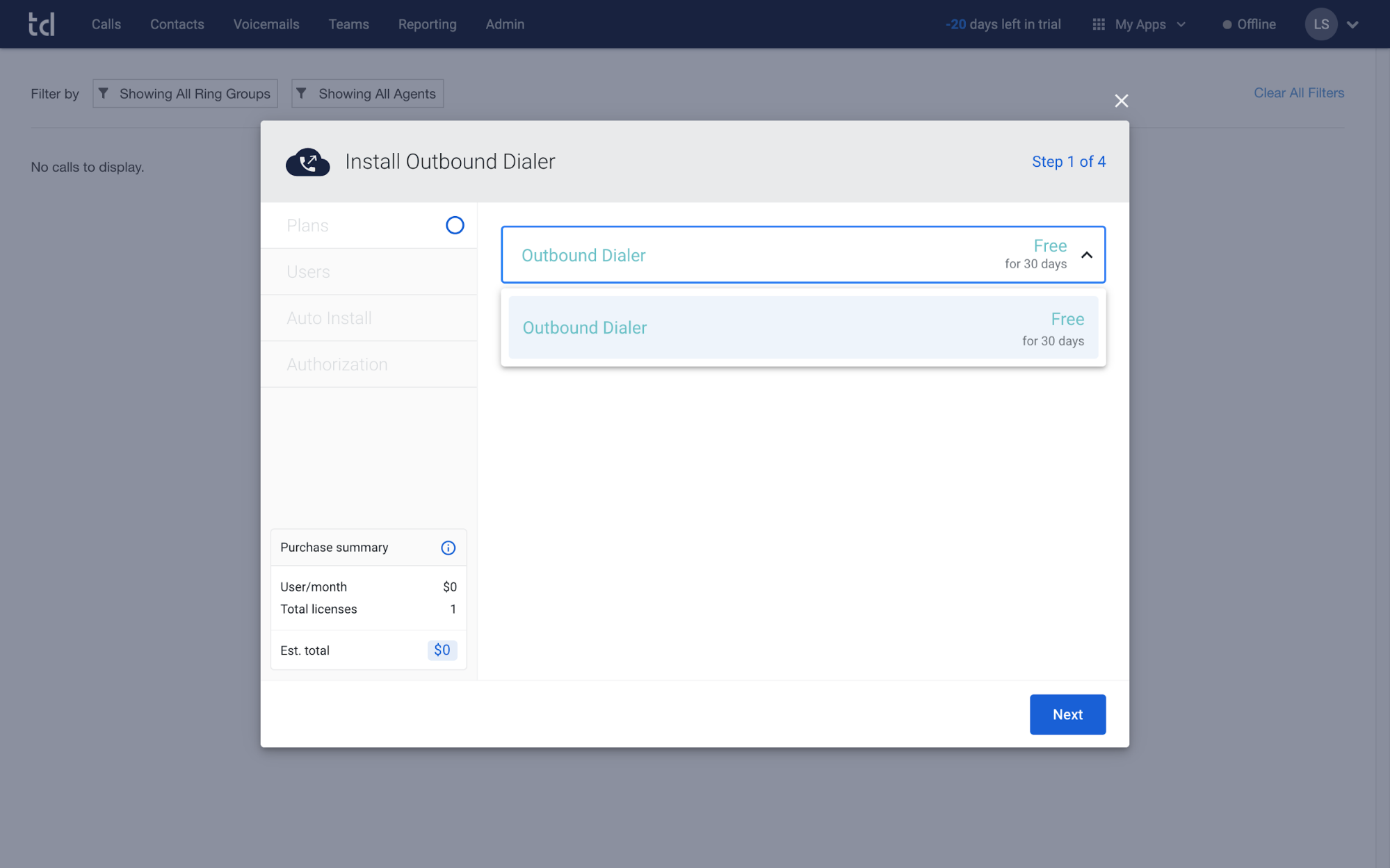 To configure the Talkdesk Dialer™ app, follow these steps: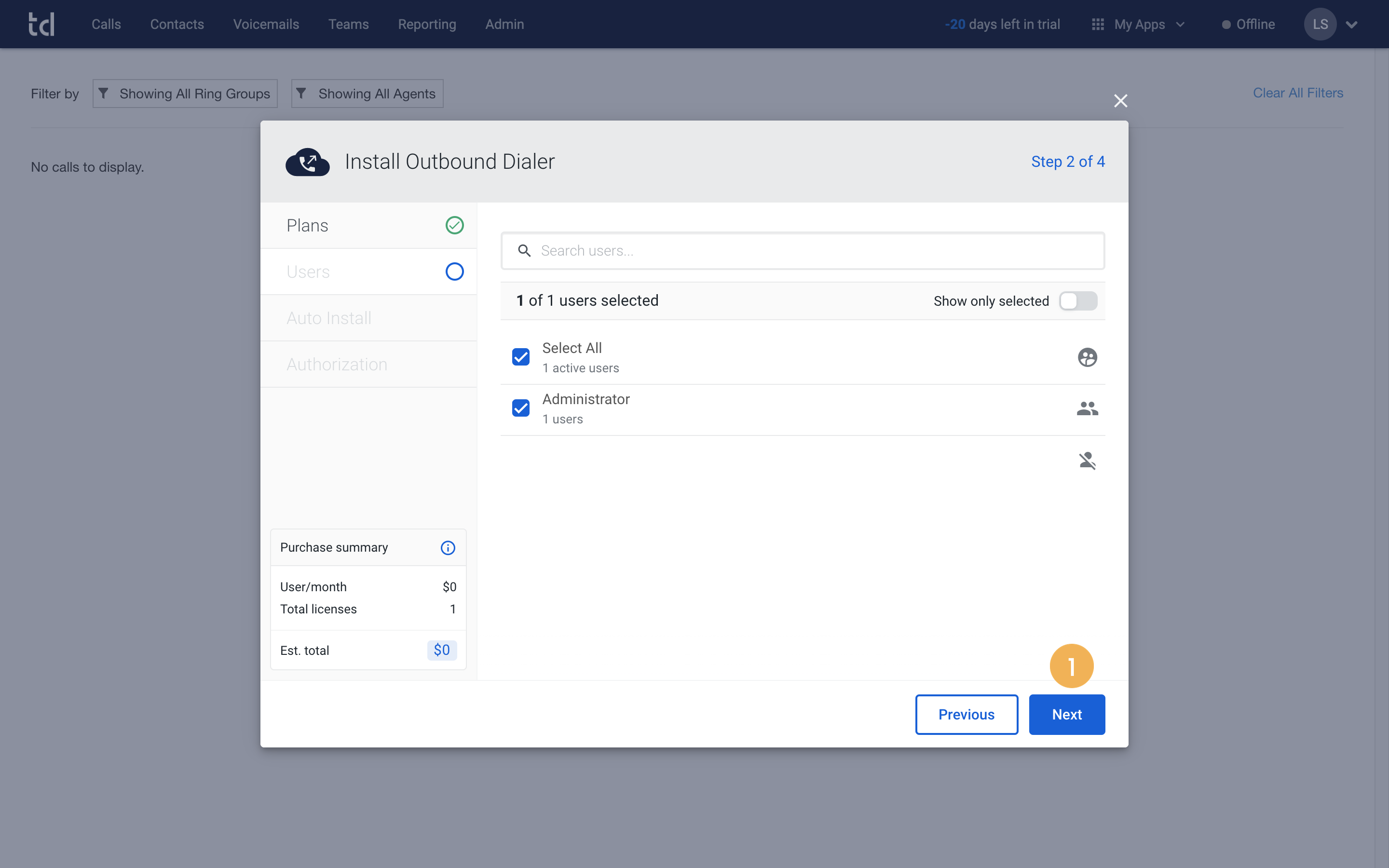 Choose the plans and define the users who will have access to the app, and hit Next [1].
Note: Only admins can install and manage the app. Supervisors can see it and the agent doesn't see it at all.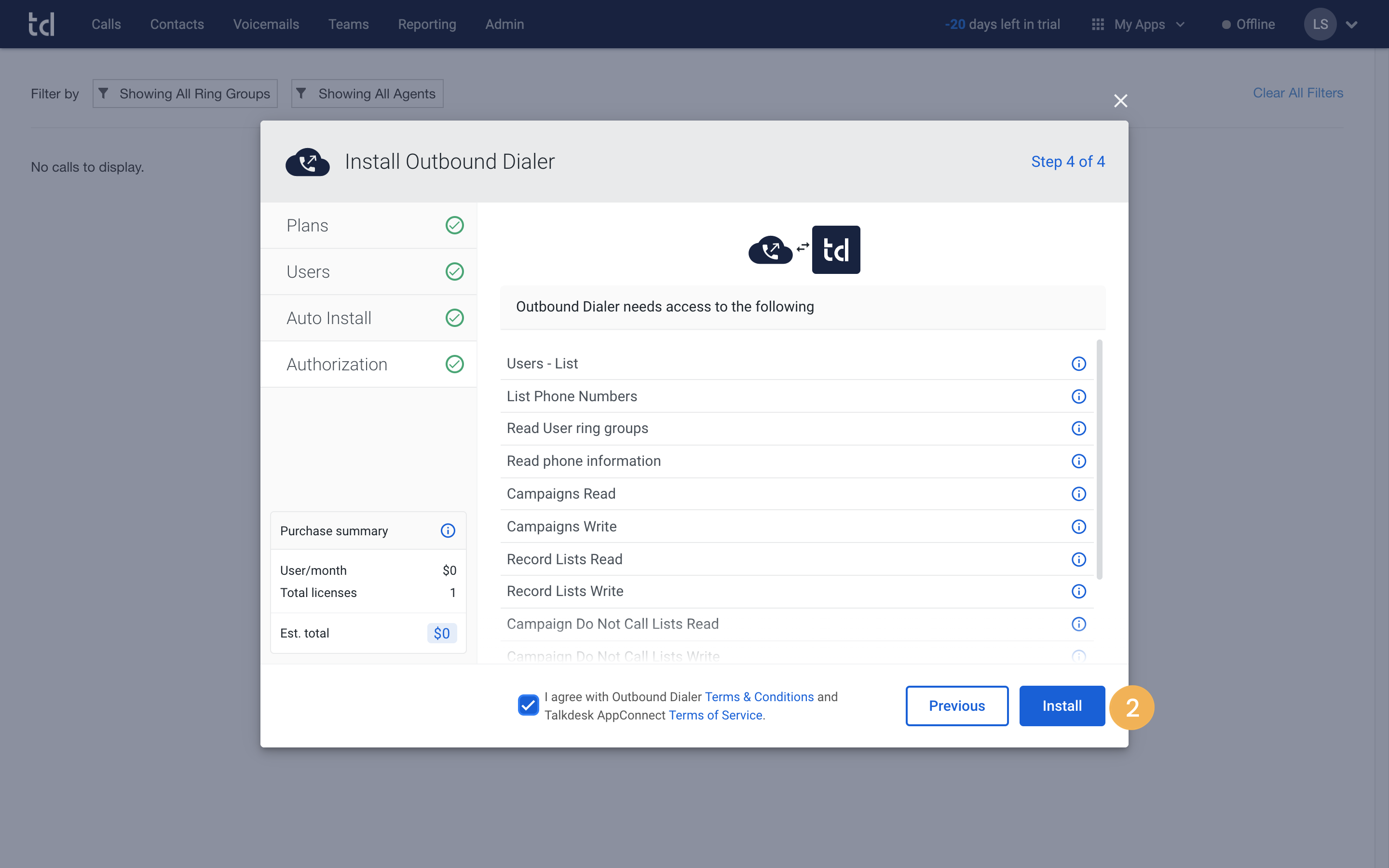 2. Finish your settings set up, agree with the "Terms & Conditions", and click on Install [2].
You'll receive a confirmation email when the request has been approved and once the app has been installed.
If you run into an error while installing or managing your apps, please contact your Customer Success Manager.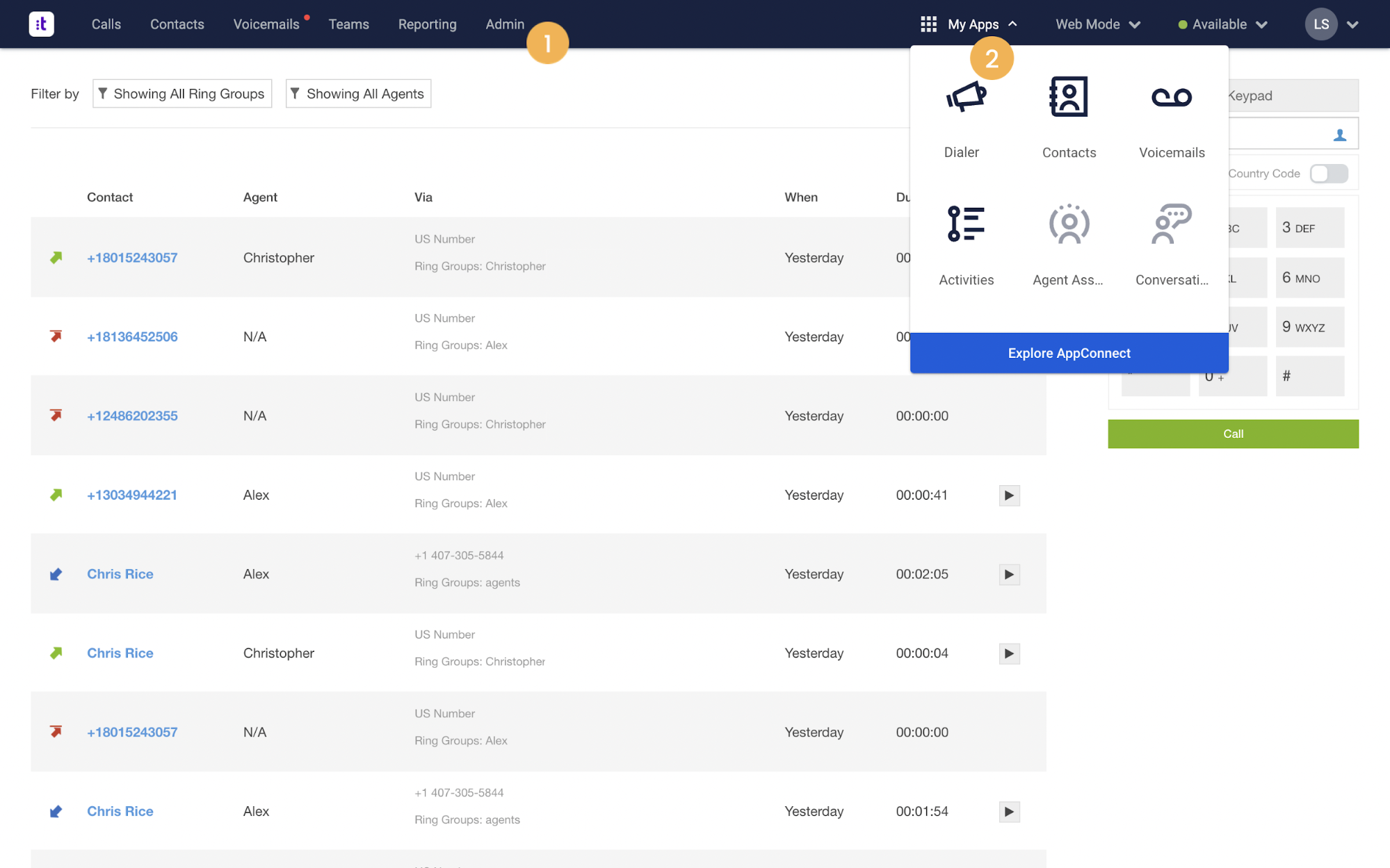 When the installation is complete, you can access the Talkdesk Dialer app by:
Selecting Admin [1].
Choosing My Apps [2].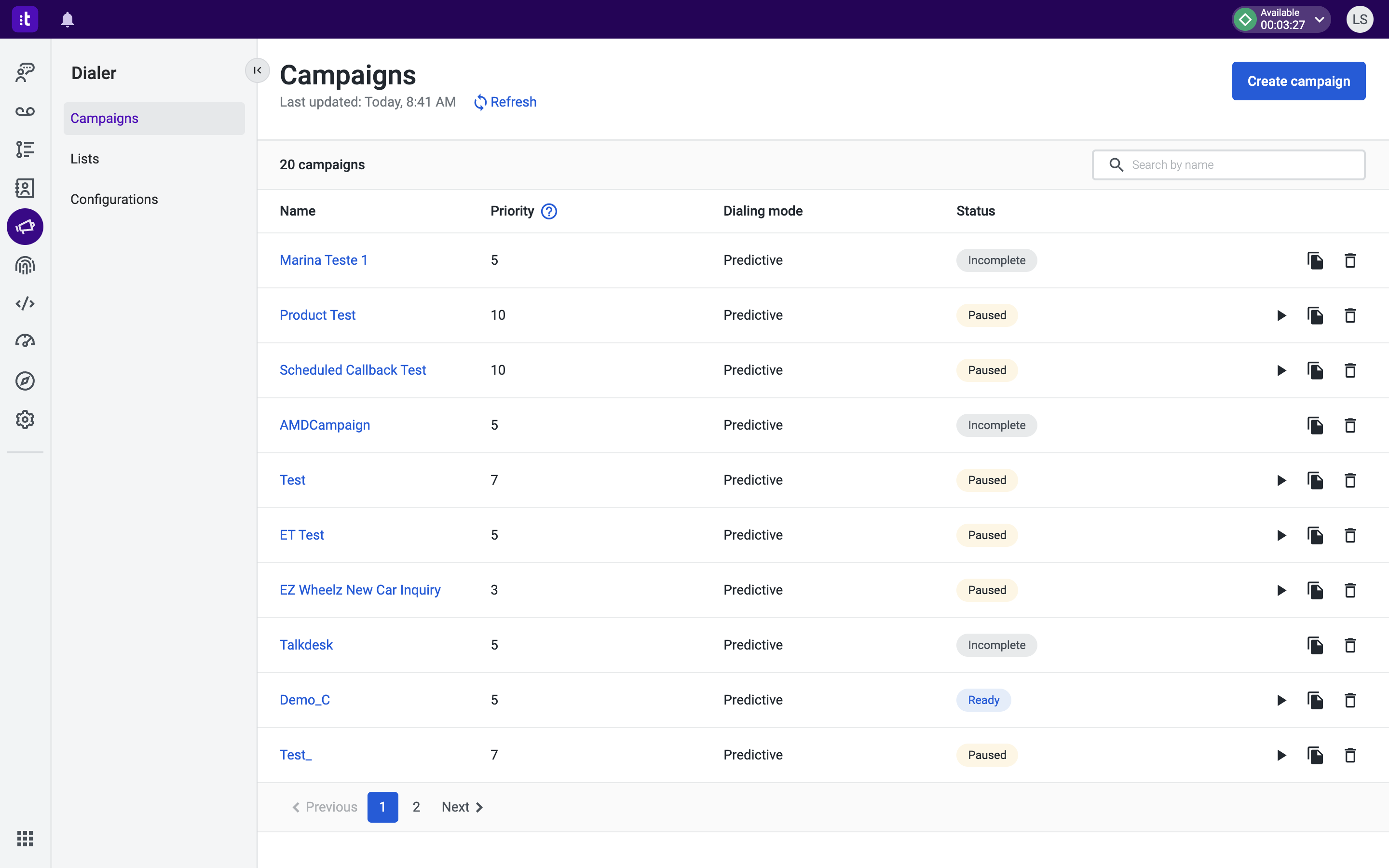 If you would like to know more about downloading and managing apps in your Talkdesk account, please contact your Customer Success Manager.