Salesforce Power Dialer is a widget that allows agents to automatically dial down a list of Salesforce records. This document explains how to configure your Salesforce account for the power dialer.
To begin setup, please contact your Customer Success Manager or reach out to support@talkdesk.com. Talkdesk personnel will enable the feature in your Talkdesk for Salesforce managed package.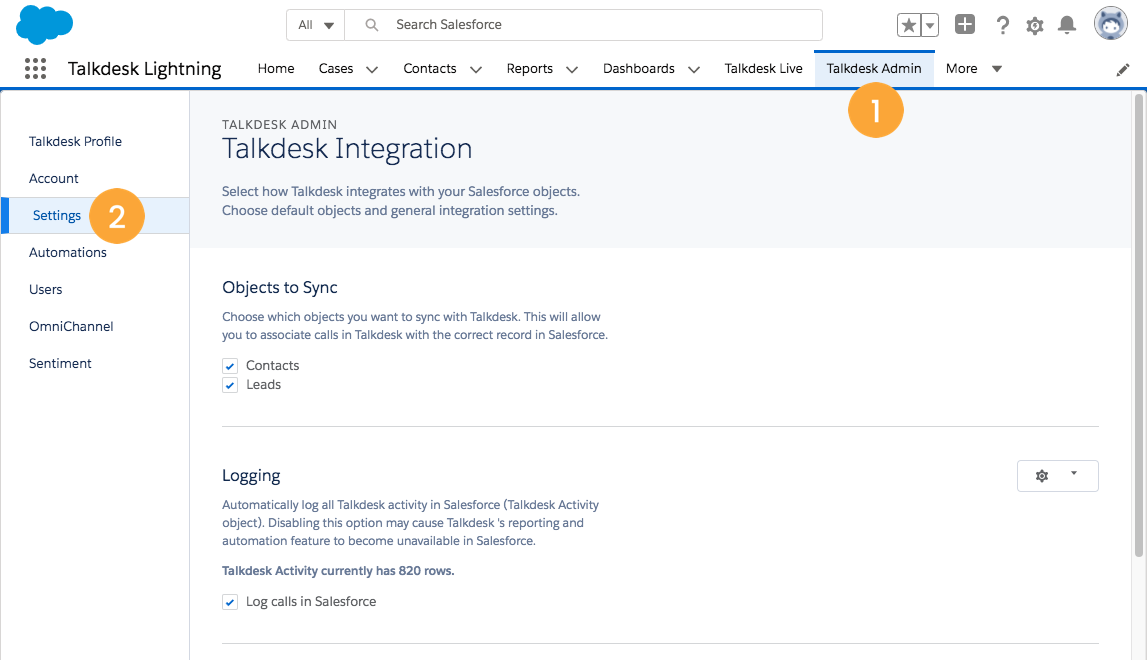 1. Once the feature is enabled, log in to Salesforce and navigate to Talkdesk Admin [1] > Settings [2].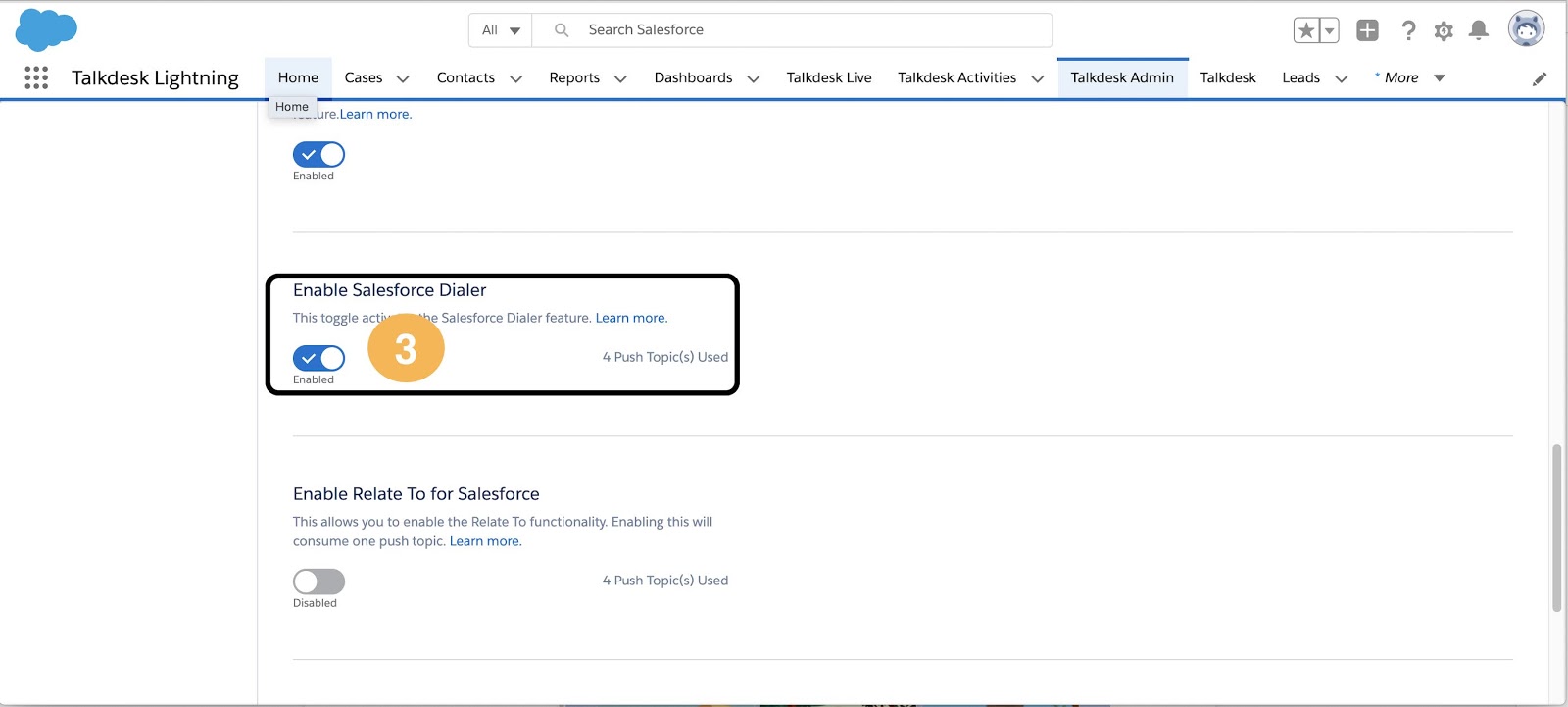 2. Scroll down and switch the toggle button to "Enabled" [3].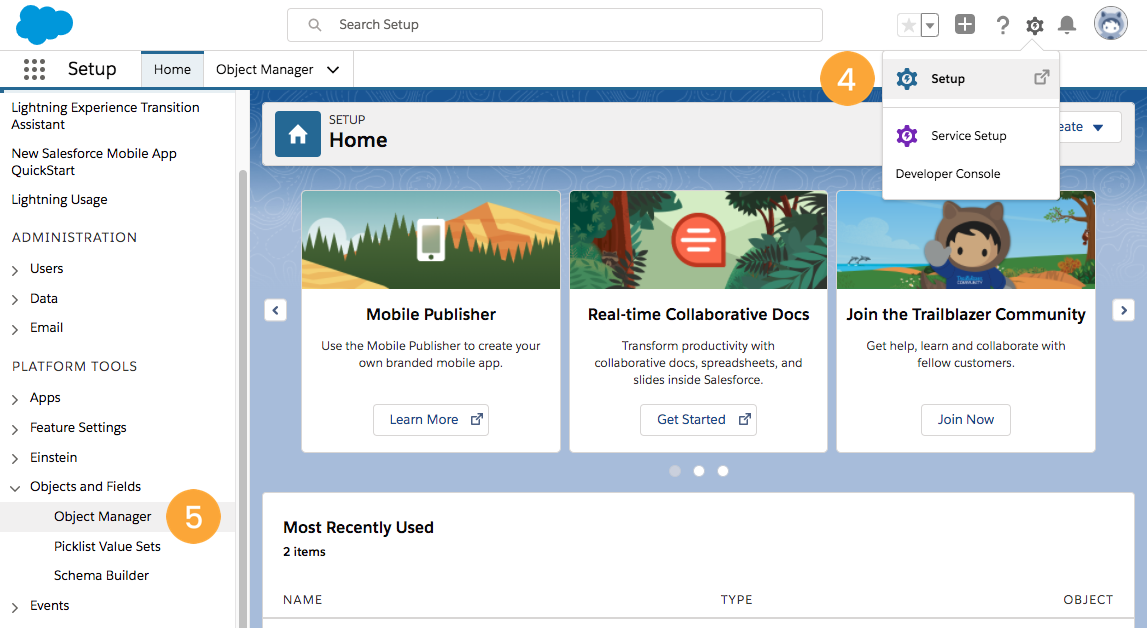 3. Next, open Setup [4] and navigate to Objects and Fields > Object Manager [5]. For more comprehensive instructions, see Salesforce's documentation for Classic and Lightning.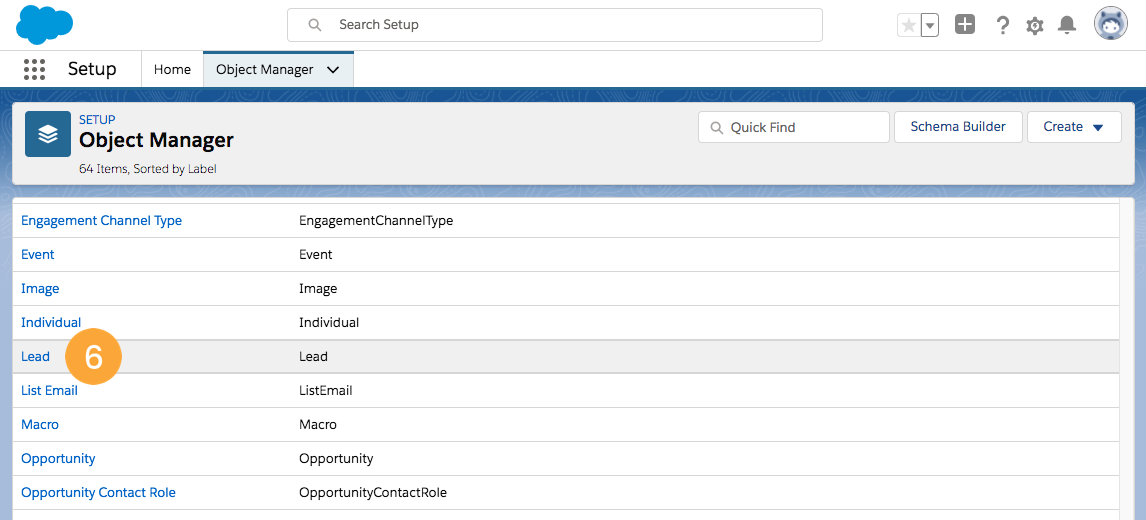 4. Select an object for which you want to enable Salesforce Power Dialer. We'll use Lead [6] as an example for these instructions.


Note: You can enable the power dialer for Accounts, Cases, Contacts, Leads, and Opportunities. However, it can't be used on the "Recently Viewed" list view for these objects.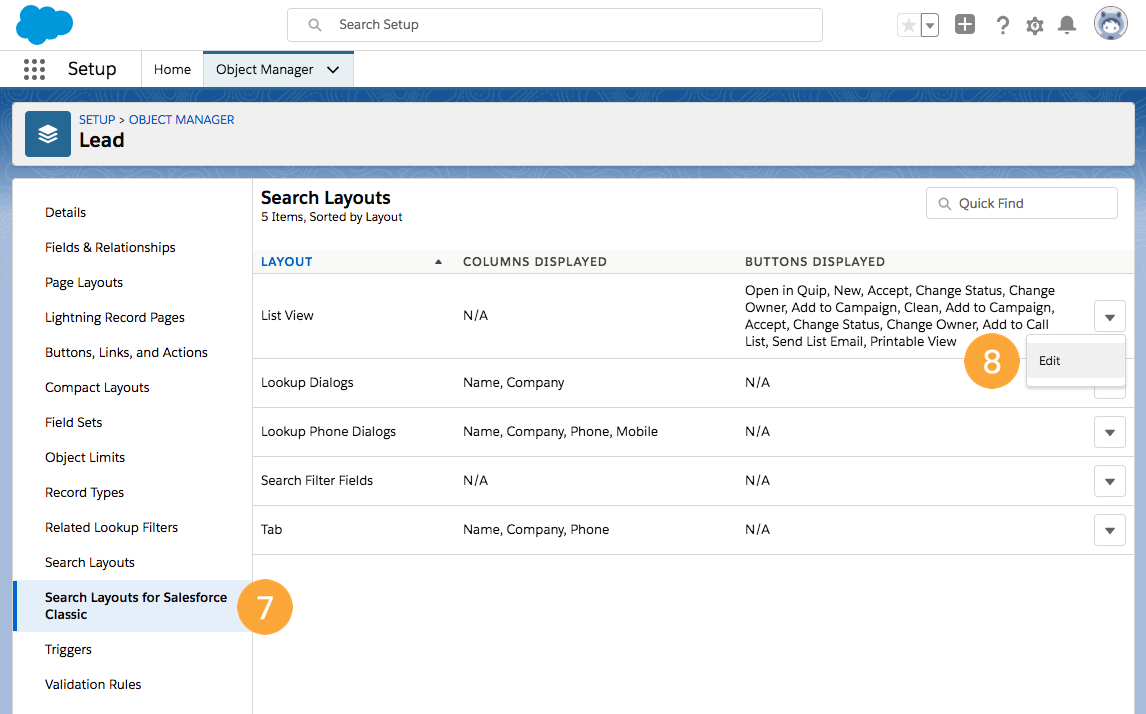 5. Open Search Layouts for Salesforce Classic [7] and on the list view, click Edit [8].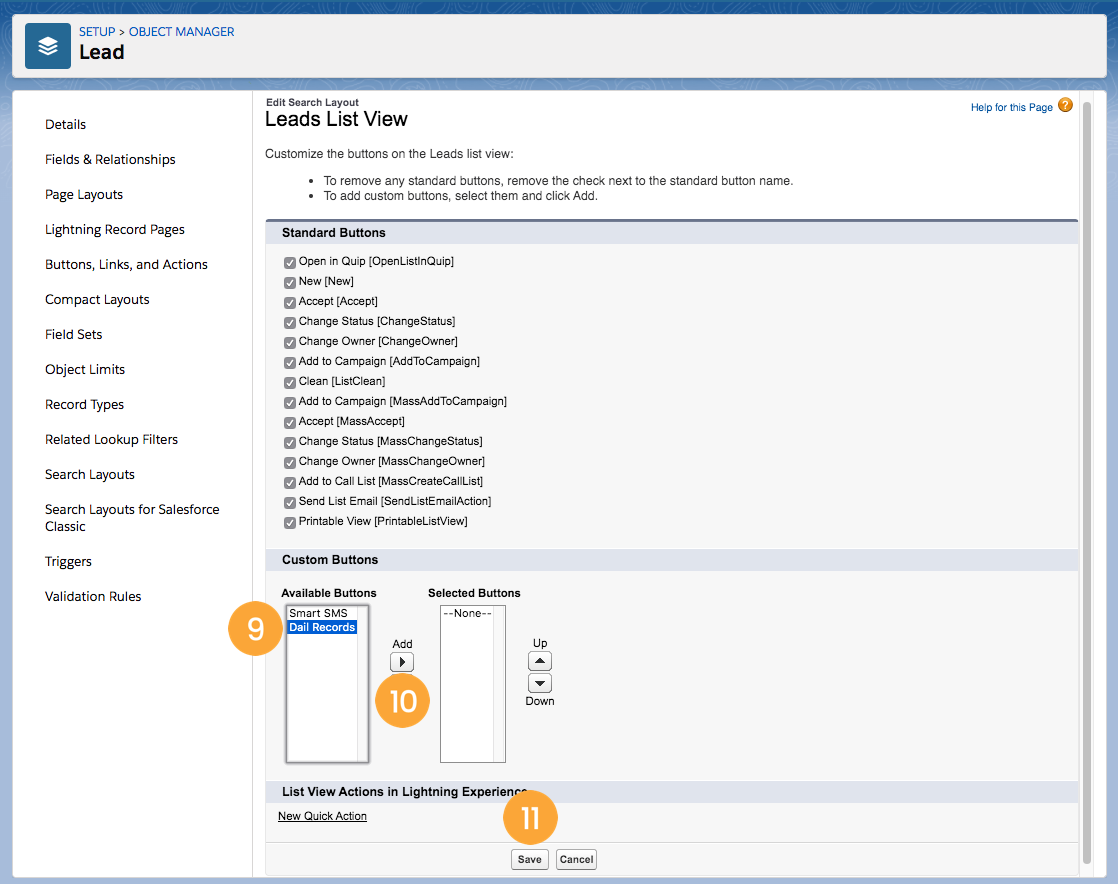 6. Select Dial Records [9]< and click Add [10] to make it a "Selected Button".
7. Click Save [11] once complete.
Salesforce Connector
The power dialer also needs to be aware of the agent's login session into Salesforce Connector, otherwise known as Salesforce's phone widget or phone CTI. Follow the instructions in the article "Please login in Salesforce Connector<" to ensure this connection is correctly configured.
Once you've finished the account and agent level configurations, you can get started using Salesforce Power Dialer.