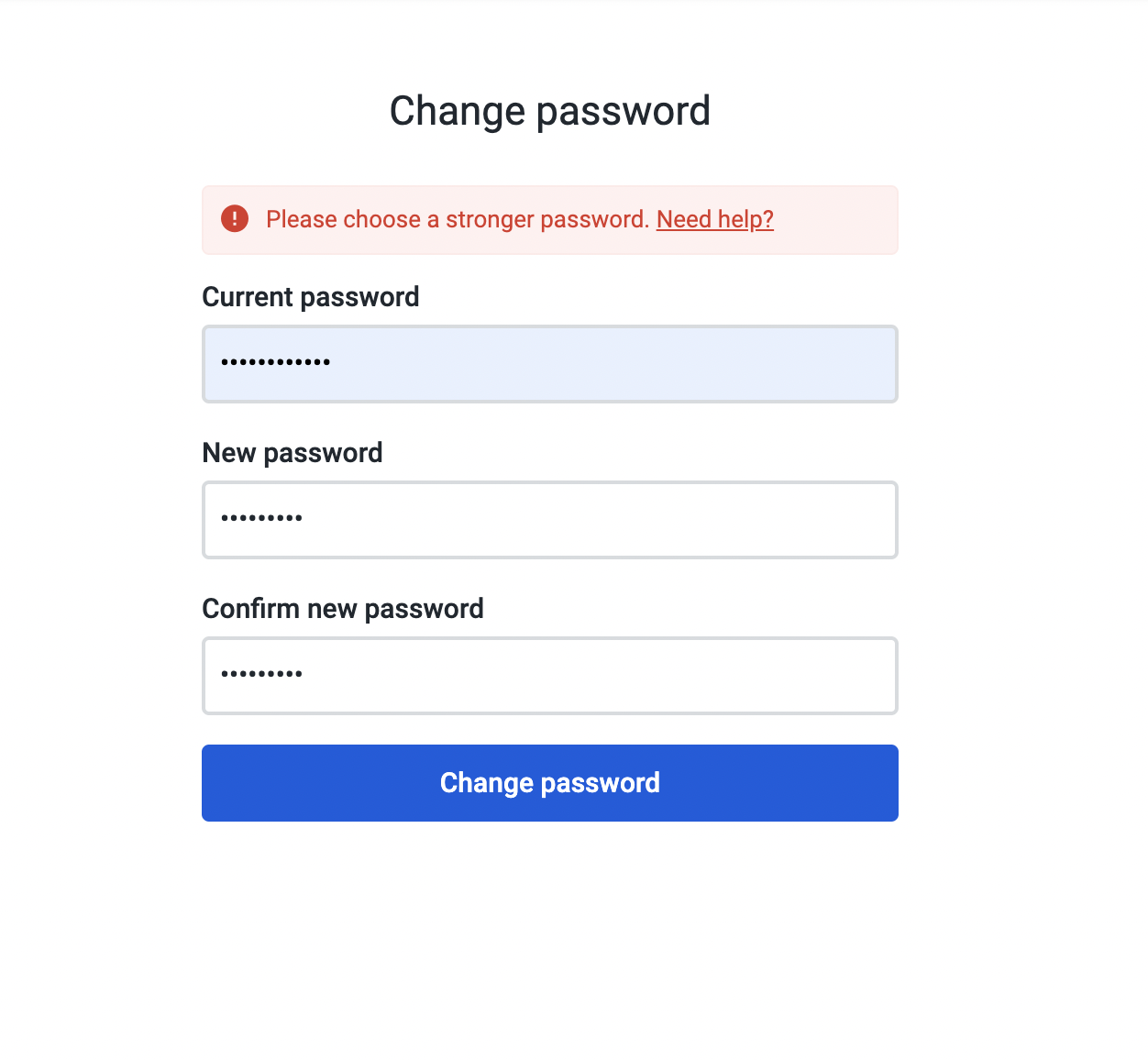 If you come across the above message when resetting or creating your password, this means the password you were trying to use does not meet our required criteria.
Creating a strong and secure password is an important part of protecting your Talkdesk Account.
Here are some tips for creating a strong password:
Use at least 8 characters.
Use a mix of letters (uppercase and lowercase), numbers, and symbols.
Don't use your name, username, or account name.
Avoid predictable passwords such as "password", "12345" or "talkdesk".
Use a password manager to generate your passwords (e.g. https://keepassxc.org).