Besides still being able to use their Talkdesk account credentials to login to Callbar, agents can also use their Salesforce credentials.
Once this feature has been enabled for the account, a new button will be displayed in Callbar allowing agents to 'Log In' using their Callbar credentials or to 'Login with Salesforce'. Learn more about Talkdesk Single Sign-on (SSO).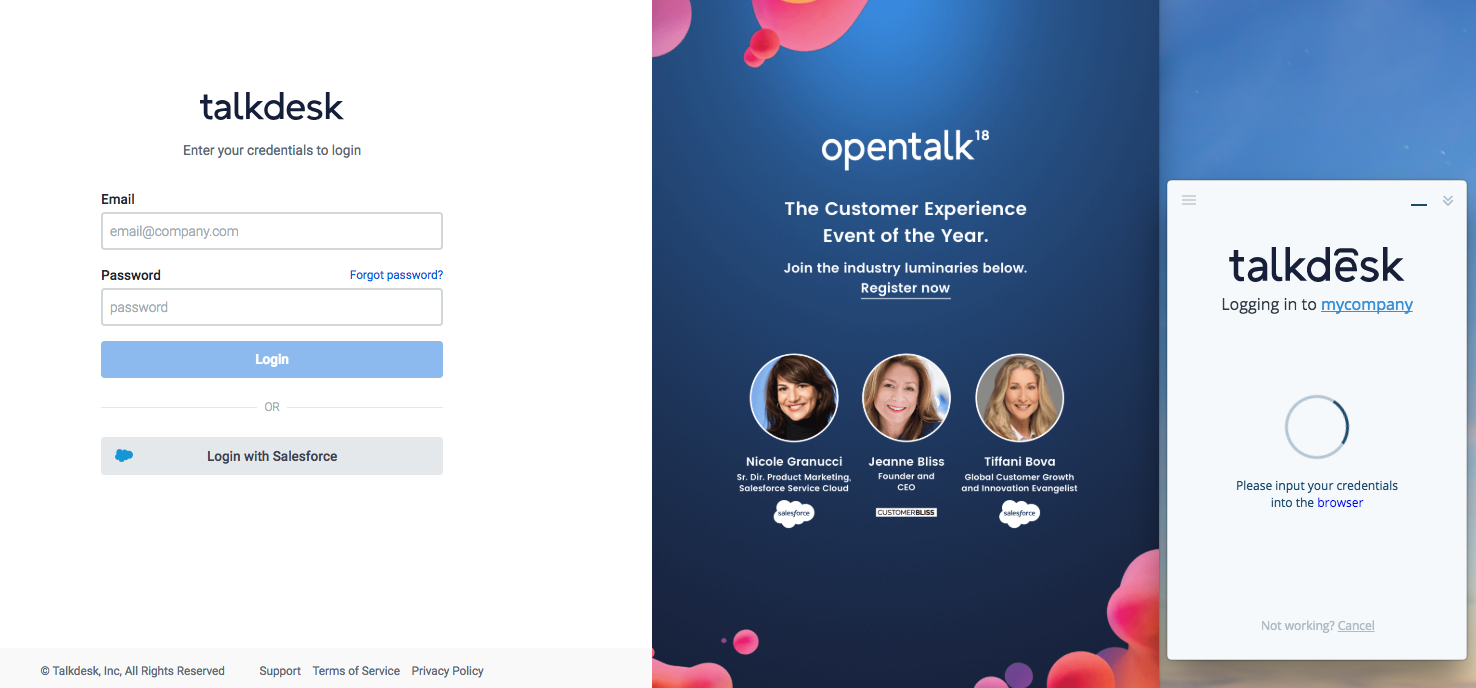 With this feature, new agents added to a Salesforce account using Talkdesk for Salesforce's Managed Package are no longer required to create a Talkdesk user name and password to be able to access Callbar.