Besides still being able to use their Talkdesk account credentials to login to the Callbar, agents can now also use their Salesforce credentials.
Once this feature has been enabled for the account, a new button will be displayed in the Callbar allowing agents to 'Log In' using their Callbar credentials or to 'Use Single  Sign On'.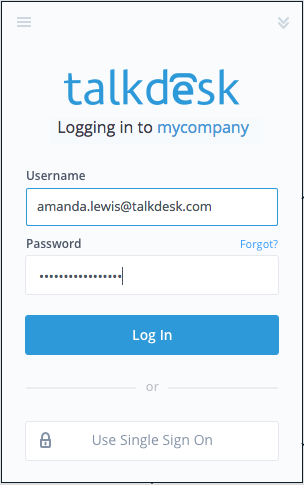 With this feature, new agents added to a Salesforce account using Talkdesk for Salesforce's Managed Package are no longer required to create a Talkdesk user name and password to be able to access the Callbar.
Learn more here.