To allow your agents to log in to Talkdesk using their Salesforce credentials, follow these instructions: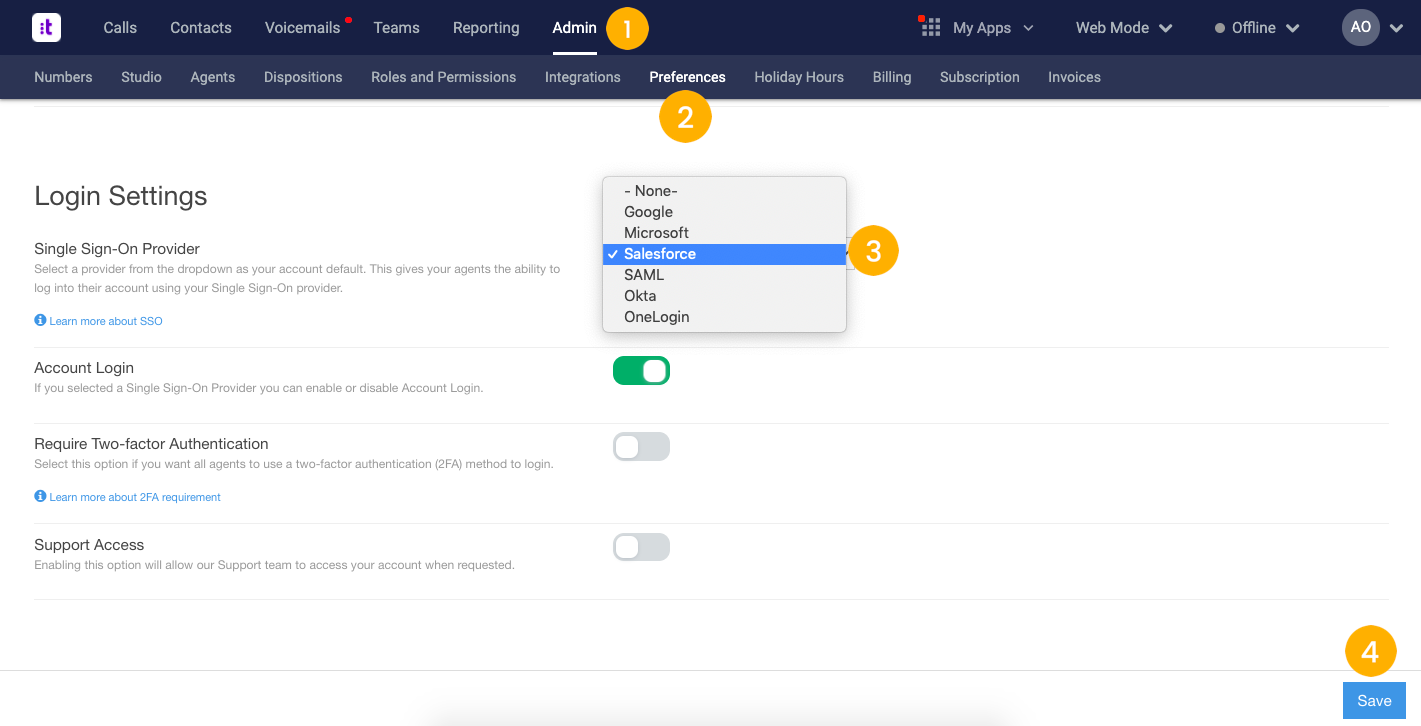 1. Log in to your Talkdesk account as an Administrator.
2. Select the Admin section [1].
3. Select the Preferences tab [2].
4. Scroll down to "Single Sign-On Provider" and select the Salesforce option from the dropdown menu [3].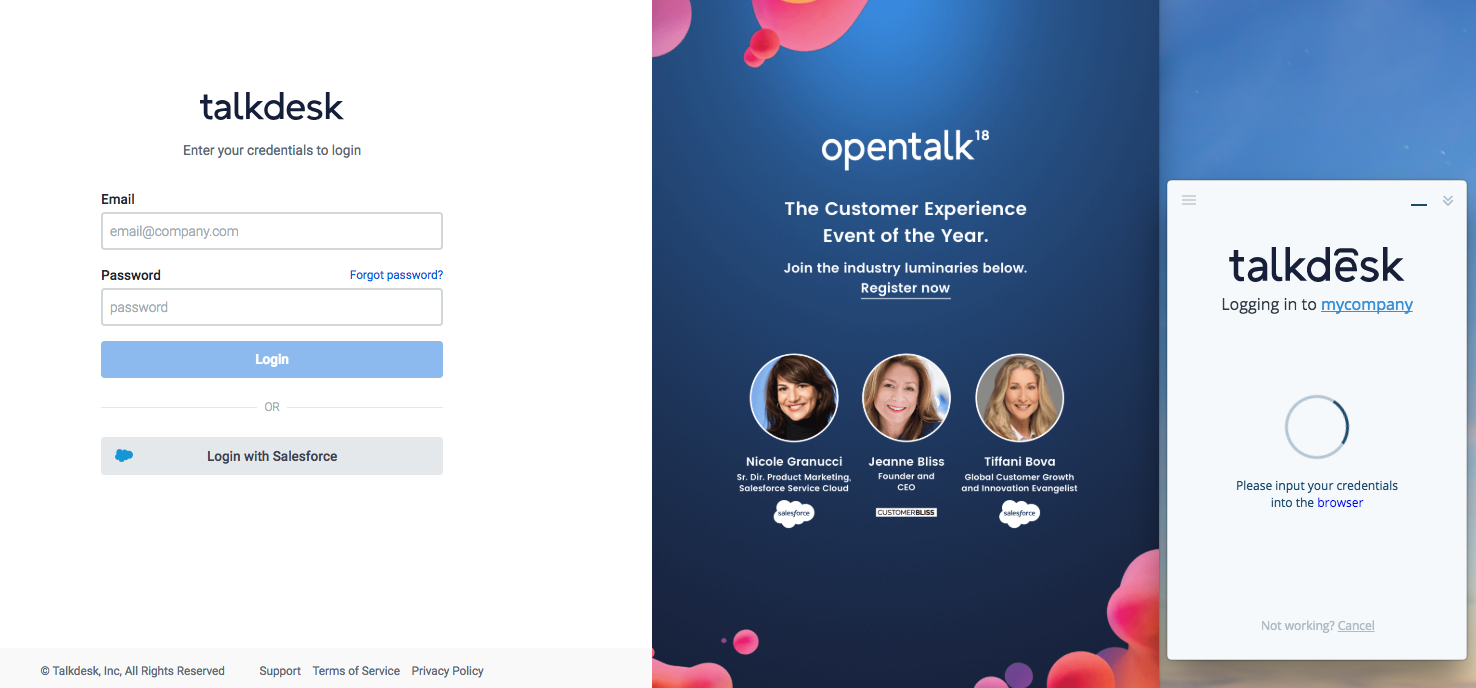 Now, when logging in to Talkdesk, agents simply need to press the Login with Salesforce button.
Once this option has been enabled for the account, new agents added to Salesforce using Talkdesk for Salesforce's Managed Package are no longer required to create a Talkdesk username and password to be able to access Talkdesk.
Note: SSO with Salesforce Sandbox credentials is not yet supported.
Learn more about Talkdesk Single Sign-on (SSO).