Besides being able to specify how and when your agents should be receiving calls on the account level, as an admin you can also enable and define different routing settings per agent.
To enable different routing settings for an agent, follow these instructions: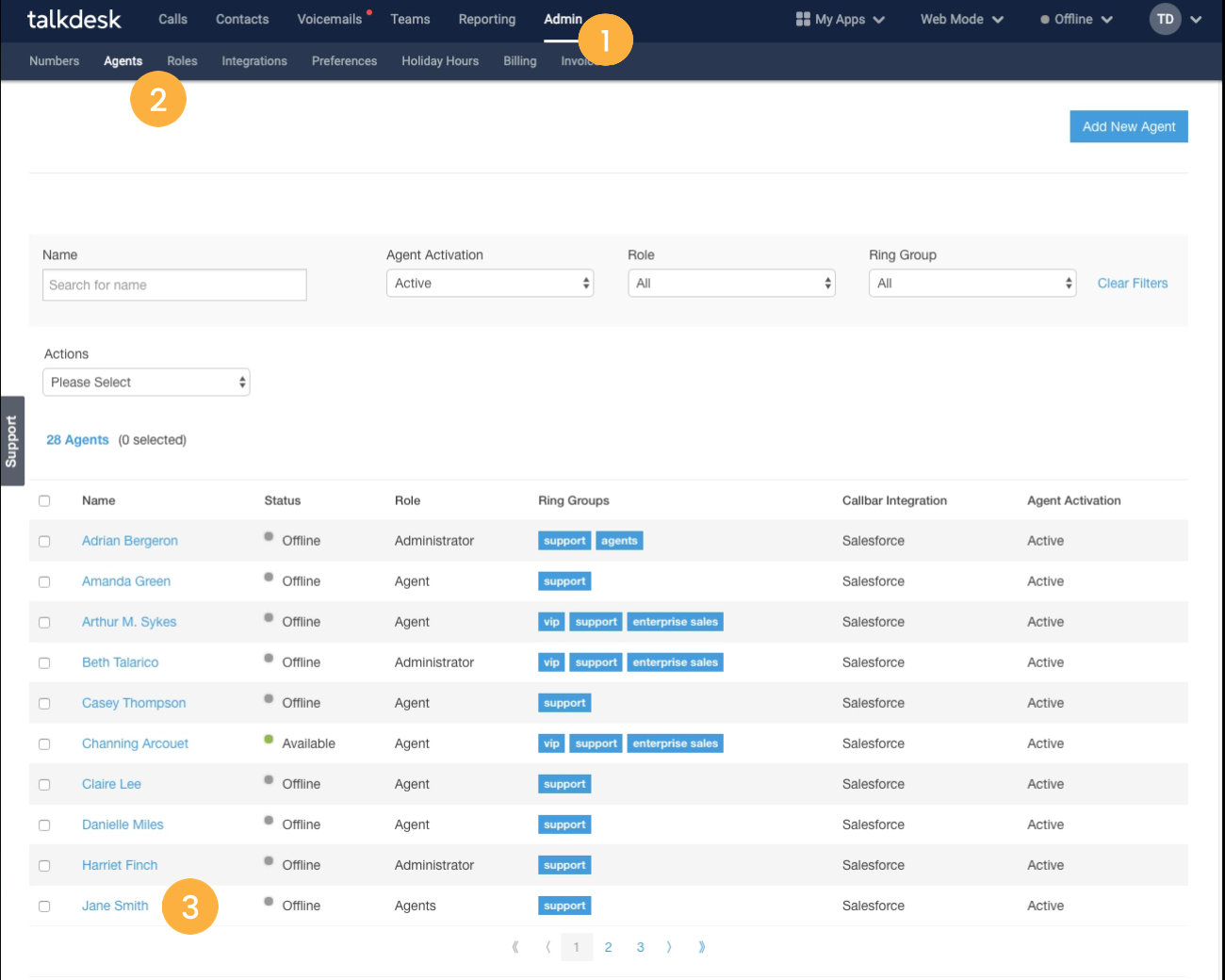 Log into your Talkdesk account as an Administrator.
Click the "Admin" section [1] at the top of the page.
Select the "Agents" tab [2].
Click on the agent name for whom you would like to configure different Routing Settings [3].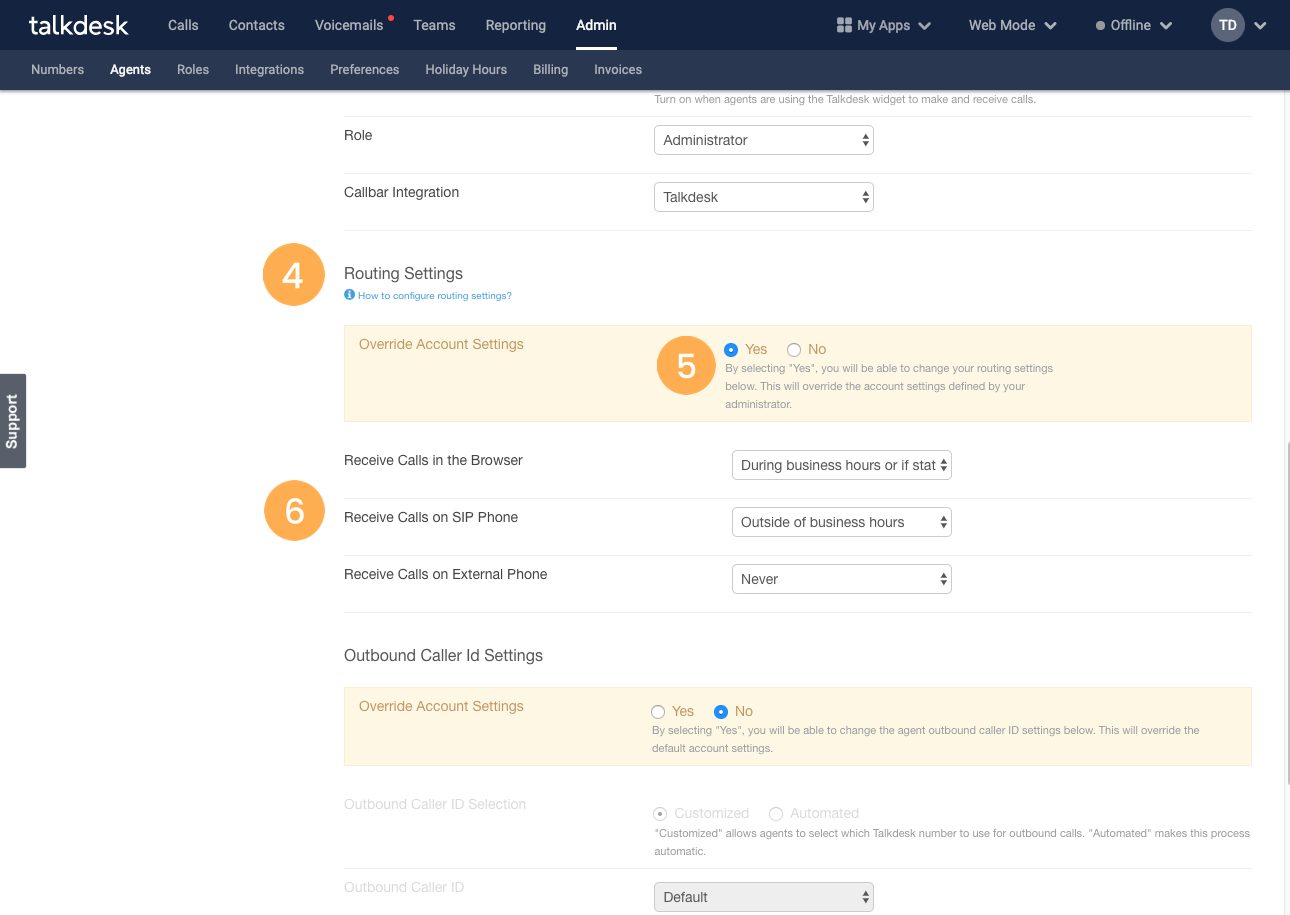 Scroll down to Routing Settings [4].
Next to "Override Account Settings" select "Yes" [5].
Define when this agent should receive calls in the browser/Callbar, on the SIP phone or on the external phone number [6].
Note: Selecting 'yes' to override the account settings will allow you to define and save specific settings for this agent however, it will also grant the agent permissions to override and edit personal settings.
To learn what each of these settings means, please visit our Agent Routing Settings article.
"Save" your selection at the bottom of the page.