In order to setup the Okta SAML 2.0 SSO integration with Talkdesk follow these steps:
Get Your Okta Credentials
First you need to obtain your Okta credentials. Log into your Okta account and: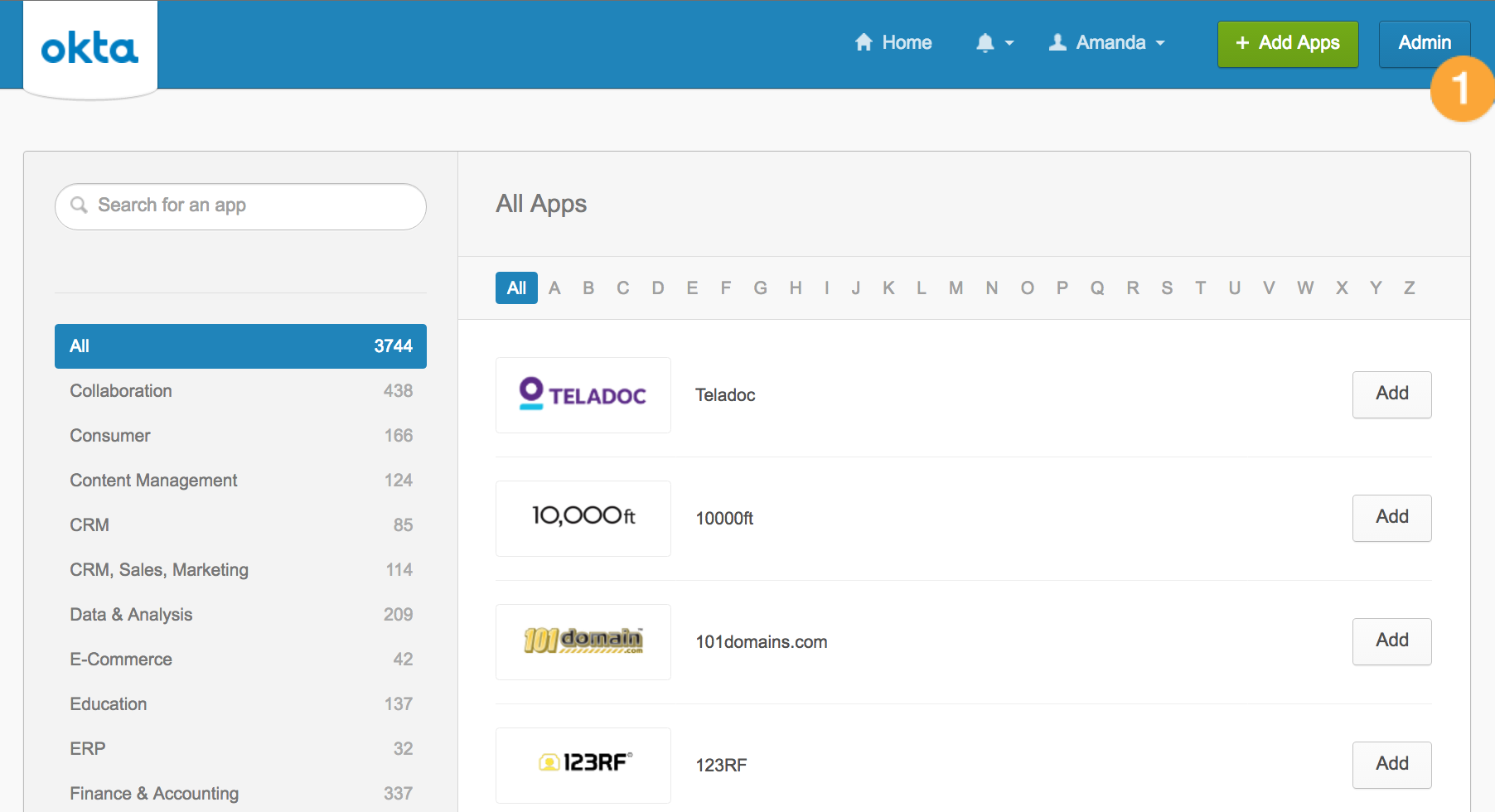 Select the Applications tab [2] and click "Add Application

" [3].

Search for Talkdesk and press "Add" [4].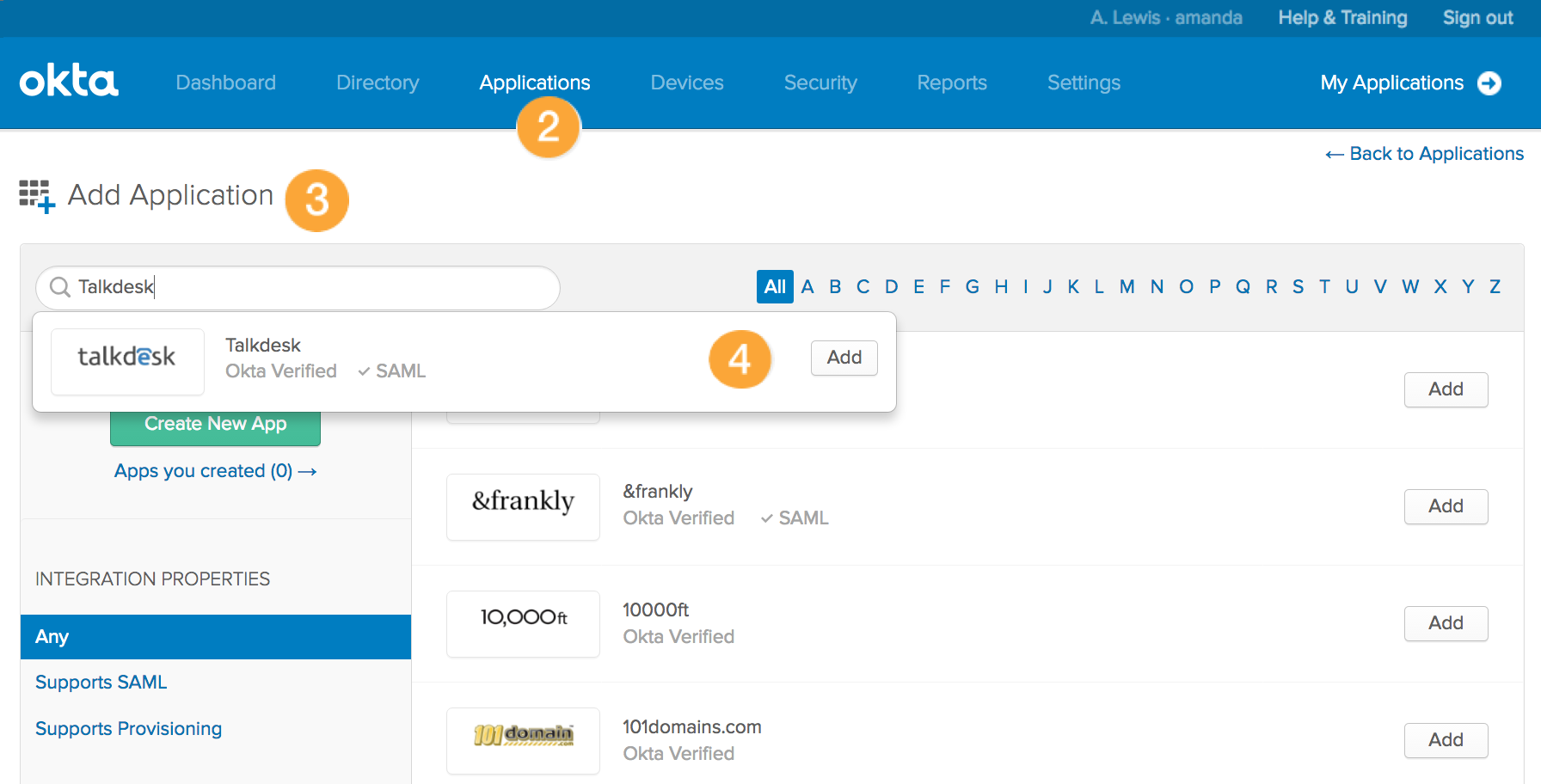 Enter your account details including Subdomain [5] (ie. if you login to: https://myaccount.mytalkdesk.com enter: myaccount) and Audience Restrictions [6] (your talkdesk account name ie: http://myaccount.mytalkdesk.com):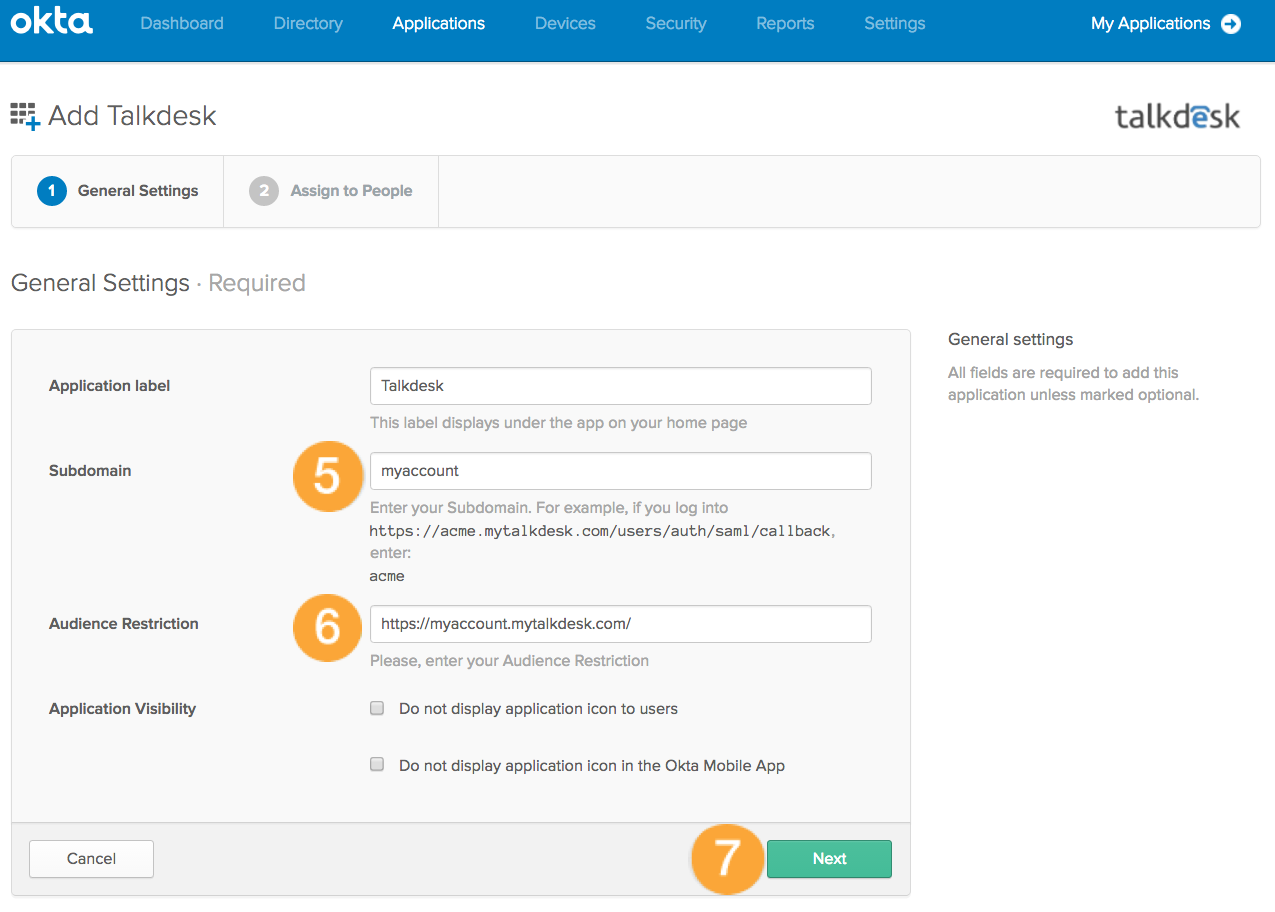 Press "Next" [7] and then "Done" [8]. The setup is now complete!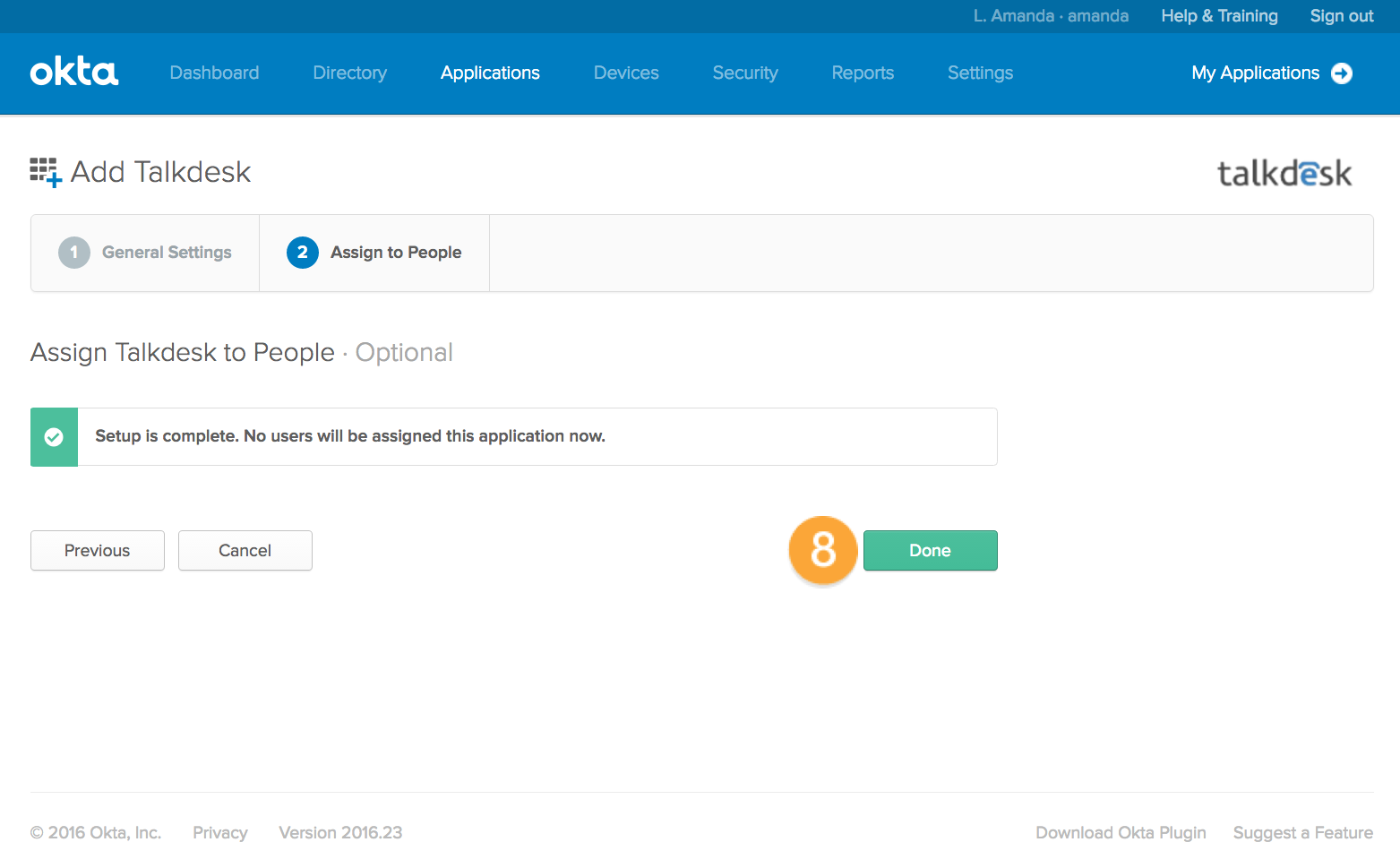 Select the "Sign On" tab and then where it says "Identity Provider Metadata" right-click and select 'Copy Link Address' [9]. Make sure you save this link as you will need it to complete the integration.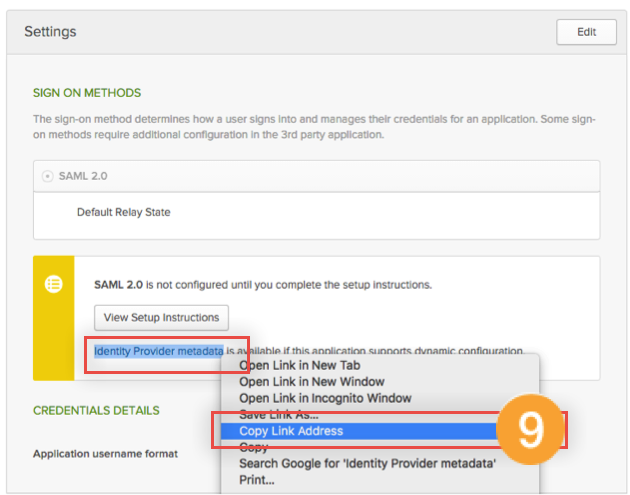 Activate Okta Integration in Talkdesk
After completing the steps above, please contact our Support team with the link (metadata URL) copied in step [9], and they will do the activation in Talkdesk.
On June 21st, 2017, we are changing the SSO settings and configuration for Okta in Talkdesk, so that it becomes much faster and easier for you, through a new UI.
From this date onward, while we migrate to the new UI, you will temporarily not be able to activate the Okta integration in Talkdesk by yourself.
Once the URL has been added by our team, the integration will be ready.
If you wish to log in to the Talkdesk main web application or Callbar using your Okta credentials, simply follow these instructions.
If you have any questions or would like further assistance, do not hesitate to contact us.
Existing customers: please read this article.