Desktop Notifications are pop-up notifications that alert agents as they receive a call, even if their browser is minimized.
In order to enable Desktop notifications for your account follow these steps: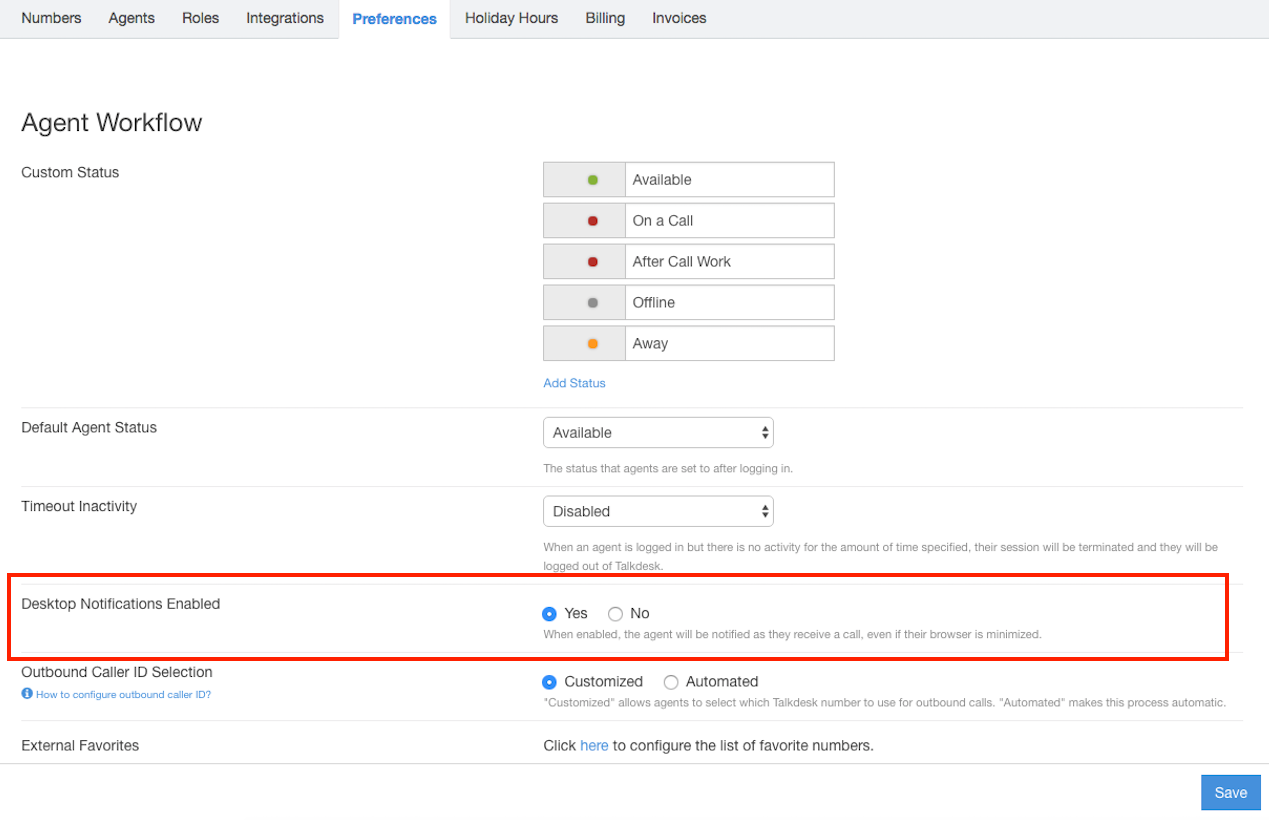 Log in to your Talkdesk account as an Administrator.
Select the Admin section.
Select the Preferences tab.
Scroll down to Desktop Notifications Enabled and tick Yes.
Press Save.
Once enabled, the first time agents log in to Talkdesk they will see a gray box at the top of the screen that says "yourcompany.mytalkdesk.com wants to: Show notifications".
To receive Talkdesk's Call Desktop Notifications, agents will need to click Configure [1], then Allow [2] next to the message.
Now, when a call is coming in, in addition to hearing the phone ring, they will also see a pop-up message letting them know an incoming call is ringing.