Yes! You can export a report in CSV listing the requests related to an integration and the status of each request. Follow the instructions below to do this.

Log in to your Talkdesk account as an Administrator.
Navigate to Admin [1] > Integrations [2] and select an integration. For this example, we'll use Email Notifier [3].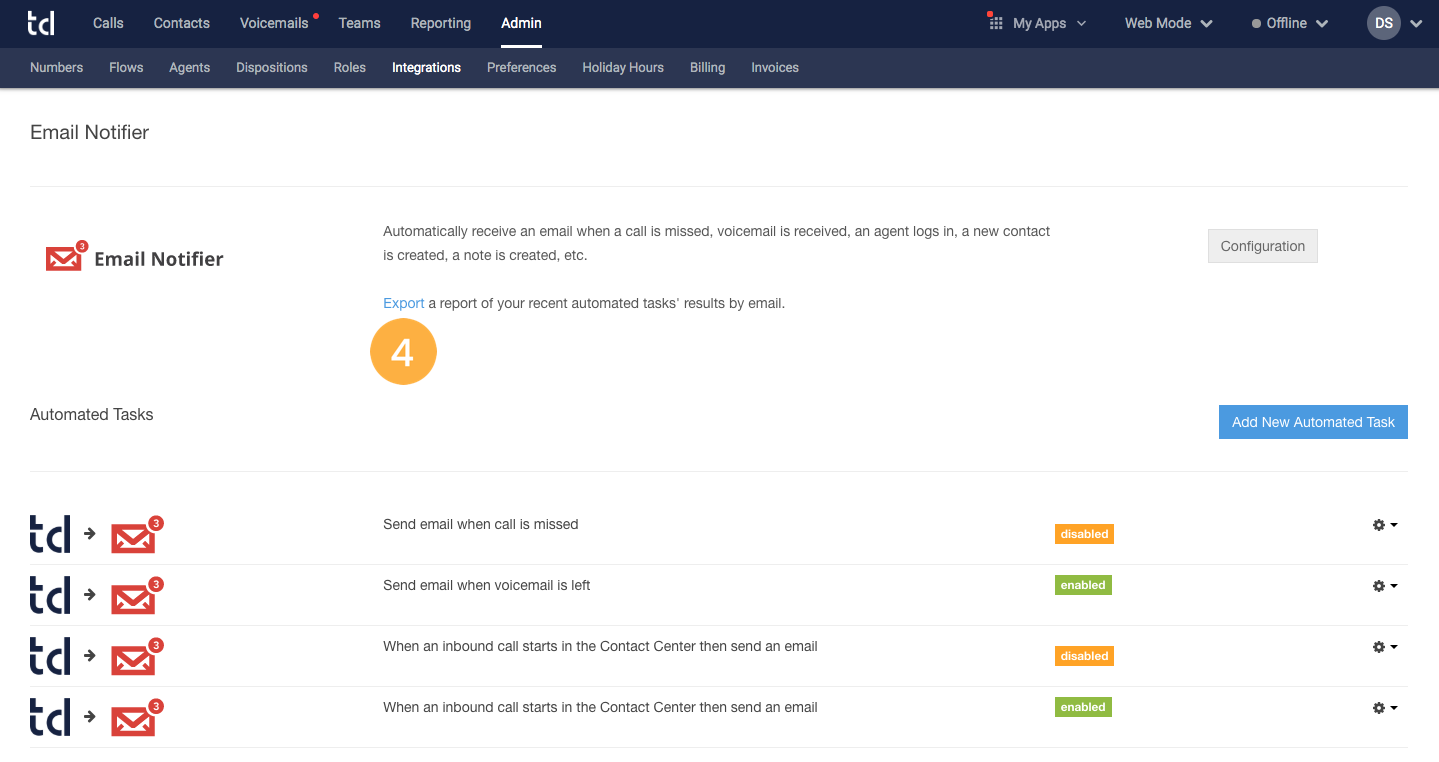 On the subsequent page, click Export [4].
You will receive in your email a CSV report which can then be downloaded and analyzed using a tool like Excel or Google Sheets.