Yes! You can export a .csv log file listing all you integration's requests and their current statuses.
To do this: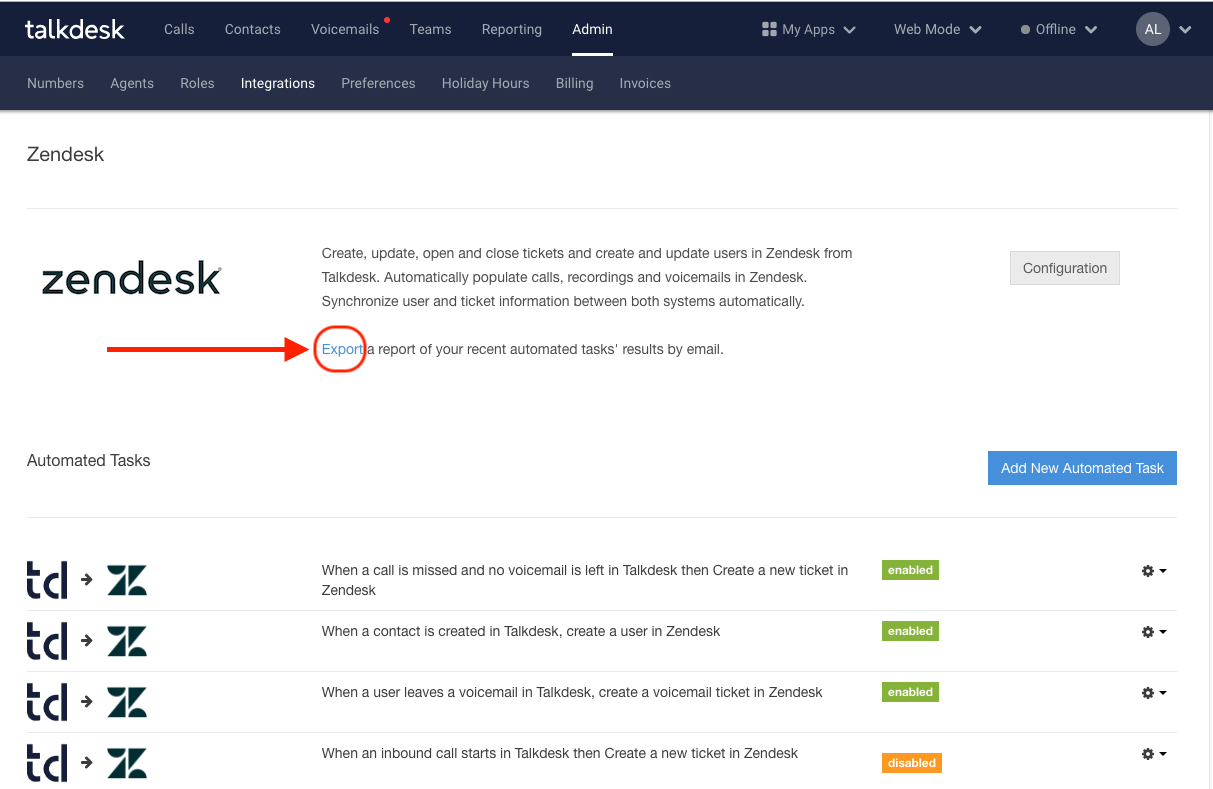 Log in to your Talkdesk account as an Administrator.
Select the "Admin" section.
Click the "Integrations" tab.
Below the integration you wish to check the status for, click the "Settings" button.
Click the "Export" link to export a report of your recent automated tasks' results by email. The report will be sent to the account's administrator and can then be analyzed using a tool like Excel or Google spreadsheets.