Note: Flex agent type is no longer offered. This article remains for the reference of legacy accounts only.
Full Agent
A full agent requires a license with the associated monthly subscription rate for that. Flex agents instead pay by the hour when they are logged in.
You can verify and change the agent type under the "Agents" tab of the admin panel, by clicking on the agent's profile.
When adding an agent, or editing an existing one on Talkdesk, a button allows admins to choose the agent type: "Flex Agent" or "Full-time Agent".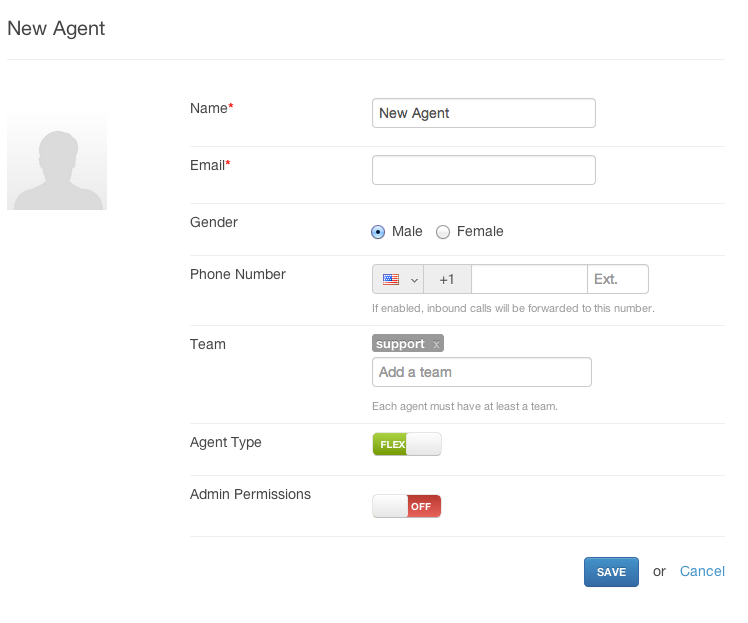 Agent type can be changed from "Flex Agent" to "Full-time Agent" or vice versa at any time.

Flex Agent
Instead of requiring a regular monthly license, whenever an agent logs in or receives a phone call, we charge $2 for a 1 hour period. This flex agent can log in and out of Talkdesk or make calls as many times as they like during that hour. If they continue logged in after the first period ends, we charge another $2 for the next 1 hour period. These charges are made to the credits in your account.